Average Ratings
---
8 out of 8 people recommended this car.
---
Rock Solid
by Jeff from Plano TX | April 27, 2016
Drives well, great visibility, quick and nimble for an SUV. Interior design could be improved to make it easier to use various functions. Overall a great vehicle though.
Purchased a new car
Uses car for Just getting around
Does recommend this car
---
Love this car
by Penny from | February 1, 2016
Beautiful, comfortable car...has a lot of speed and is beautifully designed. I have owned Volvo's since 1990, this is my 3rd new Volvo!!
Purchased a new car
Uses car for N/A
Does recommend this car
---
T6 has owesome horse power
by NorthTexan from Dallas,TX | June 21, 2015
I purchased T6 Platinum. It has same horse power as a BMW while the price is a lot lower. Besides, it has best safety features.
Purchased a new car
Uses car for Commuting
Does recommend this car
---
2015.5 Volvo XC-60
by MikeB from Stuart, Florida | May 11, 2015
Excellent car. Amazingly better than 2011 it replaced. Two negatives. Electronics extremely hard to understand. I am 6' and find that the center console impinges on my legroom. Owner's manual touches on major items but doesn't explain things like adaptive cruise control, or how to reset average mpg. I would consider the owner's manual to be the worst I have ever seen. Ride and handling are terrific. Fuel economy is excellent.
Purchased a new car
Uses car for Transporting family
Does recommend this car
---
2015.5 XC60 R Design
by Kineticap from Palm Beach FL | March 15, 2015
I've owned 44 cars over the years from Acura MDX's to Volkswagen GTI's, 1972 Chevy Trucks, Saabs, Hondas. I've had them all. The 2015 R design XC60 is by far the most satisfying combination of performance, comfort, safety and all around awesomeness. The seats are the most comfortable and supportive on the market. They blow away the sport seats I had on my 2011 BMW 328 Wagon. Bolstering is perfect, adjustability seems limitless, and the leather is soft, supple and durable. The steering wheel and controls are satisfying to the touch, fit my hands perfectly, and everything is within easy reach. The heated steering wheel is a luxury I could do with out here in FL. but it sure is nice when I travel north. The fit and finish of the interior rivals any german car I've owned. The interior finish beats the Audis and VW's I've had in tactile feel and material quality. The ergonomics are second to none. Everything is within reach, is intuitive, and just works. The fold=flat rear seats are simple to use and the headrests fold in when folded flat.All my other cars forced me to remove the headrests. Not so on the Volvo. Interior room is comfortable for both front and rear passengers with plenty of leg room for everyone. The only improvements I'd make are with the menus and navigation of the infotainment system. While one of the better vehicles when it comes to wireless integration, it lacks a touch screen and the menus are simply not as intuitive as those of my 2015 VW GTI Drivers edition. Still, a day of use and you;ll be using the car technology like you were Michael Knight and KIT. If you can't tell, I love this car. I'd recommended it to friends, family..anyone looking for a very sporty, practical, incredibly safe vehicle. I'd buy another in a heart beat.
Purchased a new car
Uses car for Commuting
Does recommend this car
---
2015.5 T5 (5 CYL) AWD XC60 - Fantastic Car
by tostik from Denver | January 15, 2015
We've owned the car for 4 mos now and we love it! Volvo did a mid-model year update --2015.5--and changed the Ford-made 3.2 engine for the Volvo-made T5 5 cyl engine. Which is why I bought the car. The Volvo 5 cyl engines are famous for their reliability and longevity, and with a lot of low end torque, and the accompanying wide torque band, they are fun engines to drive. The mid-year upgrade included Volvo's torque vectoring system (CTC), which can send torque to any one of the 4 wheels. With CTC and 20 inch Pirellis, it feels really tied down when doing hard cornering---fun! We've also had a couple of big snows since we bought the car, and the AWD and Traction Control systems worked great. It's very confident in a big snow. Great cargo space, extremely comfortable seats--a Volvo trademark--, and no repairs in 4 months of ownership.
Purchased a new car
Uses car for Just getting around
Does recommend this car
---
Car Enthusiast
by Love Cars from Overland Park, KS | July 11, 2014
We have had the car for a little over a month now. We traded in a Range Rover Evoque, which would have most people questioning our sanity. However the Volvo has such a high resale value that we were able to save $100 a month on payment, insurance decreased by $20 a month and going to regular vs premium gas should also help. Even if it had an even trade, I would do it again. Why? this car is just fun to drive. The Evoque wasn't bad, but this thing is just fun. It has a ton of power. Its just a better everyday car. I am 5' 11" and would hit my head almost every time getting out of the Evoque. It also has a very small cargo area. And it has a lot of road noise. Maybe I will regret my purchase come winter, but so far it doesn't look like it. In regards to mileage, I wish I could be more helpful, but I don't care about mileage. I buy and drive cars because I love it.
Purchased a new car
Uses car for Transporting family
Does recommend this car
---
Falls short of reported EPA Mileage
by JoeALexandria from Alexandria, VA | June 24, 2014
We have had the 2015 XC 60 T-5 for a little over one month and bought it due to the reported EPA fuel mileage. So far we have not been able to get over 19 mpg, we expected to get closer to 25mpg. This is less than our 2014 AWD Equinox, which has exceeded its EPA mileage rating, so I don't think it is how we drive it. We get near or above reported mileage in our 2011 CRV and 2014 Equinox. The blue-tooth and hands free calling is less than we expected, actually our Equinox is much better in this area, but the Volvo stereo sounds a little better. The car drives nice, has good visibility, and good performance for a SUV. We currently own a 2011 CRV, 2014 Equinox and the 2015 XC-60. The positives of the XC -60 are it drives nice has good visibility, and is comfortable. The negatives are it falls way short of its reported gas mileage, the user interface with the phone/radio etc. is complicated. Also the mirror seat/memory function can act erratic. The mirrors sometimes just mysteriously adjust themselves when you are driving
Purchased a new car
Uses car for Just getting around
Does recommend this car
---
People Who Viewed this Car Also Viewed
Select up to three models to compare with the 2015 Volvo XC60.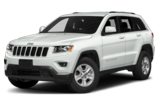 2015 Jeep Grand Cherokee
Starting MSRP
$29,995–$64,895
Compare
2016 Acura RDX
Starting MSRP
$35,370–$36,870
Compare
2015 Toyota 4Runner
Starting MSRP
$33,210–$43,620
Compare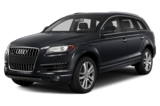 2015 Audi Q7
Starting MSRP
$48,300–$61,900
Compare
2015 Toyota Highlander
Starting MSRP
$29,765–$44,140
Compare
2016 Volkswagen Touareg
Starting MSRP
$42,705–$63,245
Compare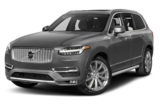 2016 Volvo XC90
Starting MSRP
$43,950–$55,400
Compare
2015 Volvo XC70
Starting MSRP
$35,400–$45,650
Compare
2016 Audi Q5
Starting MSRP
$40,900–$48,100
Compare
Featured Services for this Volvo XC60