Average Ratings
---
10 out of 11 people recommended this car.
---
Over 200K
by 1st Volvo from West Virginia | January 14, 2016
I bought my AWD S60 2.5T with about 35k miles on it. I now have about 208,000 and its still running strong. I have had to replace some of the front end components i.e. axle, wheel bearings, and tie rods. When you do the maintenance yourself with the help of youtube its pretty inexpensive. The AWD system works great in the rain and snow. Gas mileage is acceptable for a car of this size. The space for backseat passengers is very limited if the driver has any height and moves the seat back.
Purchased a new car
Uses car for Commuting
Does recommend this car
---
Great first car
by Cerealkid19 from Maine | September 29, 2014
Turning 16 a couple months ago, I was on the market for my first car. Probably a used one. I wanted something simple, cheap, safe, and reliable. Nothing that would break the bank but nothing that wouldn't last me a while. As a new driver, I hate being up high off the ground, so I decided I prefered mid - size sedans to vehicles like vans, trucks, or SUVs. Then I came across a car by word of my parents. The Scandinavian made 2007 Volvo s60. This car has everything I was looking for in a first car to be used in basic commuting, like getting to school or work. My favorite part is that it has the power of a six cylinder with 208 horse - power, but the advantage of having five cylinders with turbo to save on gas milage. Speaking of gas mileage, it gets a fantastic 19 - 23 in the city and 24 - 30 on the highway. It saves even more gas because the turbo doesn't kick in unless you really need it (Over 5000 RPM) like when you're running late for the big game. This car is fantastic on the highway because it's small, easy to maneuver, simple to operate, and very safe with a 4.6 out of 5 safety rating. Even with all of these great features, with it being an older car there are some downsides to it. To start with, the first thing I noticed was the backseat legroom, or, the lack thereof. There is almost no backseat leg - room I could actually use to put things in. The large trunk size does compensate for the lack of space in the back, but I can't just stuff my friends in the trunk. Not legally anyways. Another con to this car is that, with 16" tall wheels made from an alloy or a metal made from two different metal elements. It doesn't handle bumps too well either. You can feel every little crack or bump in the road. Also, the handling is an older style that isn't as advanced as cars these days. It is front wheel drive so the car is controlled entirely by the two front wheels, but it's an older style because of how the steering wheel is less sensitive. It makes it a bit harder to make those sharper turns. Volvo does do a great job with this car but they describe it as luxury which it most definitely is not. It has leather seats, but the steering wheel is very basic and it just has a basic digital clock near the speedometer. So, although it's a fantastic car, there really isn't anything that stands out as luxury on this car. This being the case, unless it's a first car or used just to get from place to place, it might not be the car you're looking for. It's just a very average, mid - size sedan with good gas milage. Overall, I really liked this car. If you're on the market for a new car and you come across one of these with low milage it's a fantastic choice for an automobile.
Purchased a new car
Uses car for Just getting around
Does recommend this car
---
Praise for Performance Imports/2007 Volvo S60!
by Roscoe from New Windsor, NY | June 17, 2014
Volvo S60 a great car, despite (too) wide turning radius and minimal back seat legroom. The 2007 is great, and Performance Imports in Danbury, CT is a wonderful dealer! Michael and Diane are thorough, thoughtful, honest, and their used cars are immaculate. A great experience that I recommend.
Purchased a new car
Uses car for Work
Does recommend this car
---
Pleasure & Riding Comfortability
by Robert from Washington , DC | April 6, 2013
This has been an excellent purchase and I am very pleased. This vehicle was well taken care of and is a pleasure to ride with great comfortability and reliability. Fuel efficiency is great, a blend of luxury and very fuel efficiency. I will recommend this vehicle to my frinds and professional collegues. I thank you for the great service I have received and I will be back for more, sincerely Robert
Purchased a new car
Uses car for Just getting around
Does recommend this car
---
Over 300hp
by Volvo s60R from Tampa, FL | April 16, 2011
A Volvo with more than 300hp. Yep. Get the S60R. Bigger turbo. Dual intercooler. Supercharged. Brembo brakes. Bi xeneon lights, and tons more. Stock audio 13 speaker system is amazing
Purchased a new car
Uses car for Having fun
Does recommend this car
---
must have gotten a lemon
by Deb from Boca Raton, FL | June 5, 2009
I am sorry to say that I had the transmission completely fail at 2,000 miles, then the entire steering mechanism went. Then , again, at 46,000, the tranny went again. All under warranty, but pretty scary. So,even though I love the comfort and the gas mileage and the zippy engine, I will NOT be keeping my car when the warranty and lease run out, because I fear that I will get stuck with some other catastrophic failure. Volvo and the dealer in WPB FL did nothing to make me feel better in 2007 when the brand new car had two major failures. So, because it was on a lease I kept it. Now I'm reading other reviews and see that with Volvos it seems to be hit and miss... considering an Audi, but I'll miss the comfortable seats! Don't buy my car (in FLA- white).
Purchased a new car
Uses car for Commuting
Does not recommend this car
---
Nice car
by whistlin' mike from Lehigh Valley, Pa | March 26, 2009
Purchased an '07 AWD in Sept '08 with 10,000 miles. So far after putting on 10,000 miles the car has been very good. Quiet and comfortable. AWD system works flawlessly. No problems so far. I don't care what anybody says, it ain't no BMW, I've had two. Still a nice car and easier to get in and out of the either of the BMWs (one fiver, one 3er). Excellent gas mileage, I get 25 around town. Would like to have less power in the steering.
Purchased a new car
Uses car for Just getting around
Does recommend this car
---
Efficient and sporty
by kaan from Lexington KY | September 22, 2007
This is the second Volvo I've owned. I am most impressed with the performance of the engine and its fuel efficiency. For a light pressure turbo charged engine it can hold its own against the Audis and the BMWs. The front seats are the most comfortable in its class in my opinion. It is a very good riding car on long hauls. Although the sticker says it gets 29mpg you will notice 30+mpg on the highway with the recommended premium gasoline. The handling of the car is not like a BMW in tight corners but then this is not a BMW. Most people complain about the tight turning radius with this car but then again if you were to compare, it has the same turning radius as the Camry. The interior could have been better appointed as the plastics look cheap for a $35K car. However, the seats again are luxurious leather. Of course some of the controls are weird just like any other Volvo you will get. One word of caution though, this car depreciates very quickly, undeservingly I must add. However, most people will keep their Volvos in excess of 7 years so if you plan on keeping this car I think it is a safe bet as far as reliability and performance.
Purchased a new car
Uses car for N/A
Does recommend this car
---
An economy car with comfort and style
by Alfa Guy from Los Angeles, CA | July 25, 2007
After two months and 4000 miles, my 2007 S60 2.5T has proven to be a comfortable, enonomical and fun to drive automobile. The features I particularly like are the GearTronic transmission, which lets one chose either an auto mode or a particular gear. This is a delight to use on winding back roads and lets me blast out of a corner with a full head of steam on hand. The base 2.5 liter turbo engine has enough power to make things interesting while max torque (236 ft/lbs) comes in at only 1500 rpm so a spirited driver can use that to advantage. The seats are very comfortable, even on long drives and adjust easily to my liking. An 18 gallon gas tank combined with 34 highway mpg gives a pretty good cruising range. The few negatives are noticable torque steer, due to the fwd, which can be corrected with a strut tower bar. The front suspension is also a bit imprecise and mushy so installing a set of Bilstein shocks will be a definite improvement. If the driver is tall, any passenger in the back seat will suffer, so this car is mainly a 2+2. If you need more back seat legroom, get an S80. Also, the turning circle is pretty large for a medium sized car, much wider than my old 740 Turbo. However, all in all, the S60 is a terrific bargain with fairly good handling, a very flexible and peppy engine, good ergonomics and seats, nice features, attractive styling and wonderful build quality. Definitely recommended.
Purchased a new car
Uses car for N/A
Does recommend this car
---
Fun to Drive the Volvo S60R!
by Zen 823 from California | May 29, 2007
Very fast, smooth and a blast to drive, yes this is a Volvo. The "R" is a true performance sedan a good car for a person with out baby seats. I purchase it for the safety and performance, happy with the performance but inadequate room in the back seat may force me to sell my beloved Volvo S60R.
Purchased a new car
Uses car for N/A
Does recommend this car
---
People Who Viewed this Car Also Viewed
Select up to three models to compare with the 2007 Volvo S60.
2014 Lexus CT 200h
Asking Price Range
$18,121–$27,085
Compare
2007 Volvo XC90
Asking Price Range
$4,238–$14,102
Compare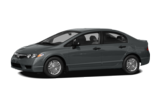 2010 Honda Civic
Asking Price Range
$6,369–$13,273
Compare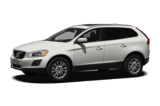 2012 Volvo XC60
Asking Price Range
$14,633–$29,133
Compare
2015 Volvo V60
Starting MSRP
$35,300–$47,300
Compare
2012 Nissan Murano
Asking Price Range
$13,415–$25,367
Compare
2014 Mazda Mazda6
Asking Price Range
$13,457–$23,373
Compare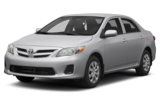 2013 Toyota Corolla
Asking Price Range
$9,827–$16,447
Compare
Featured Services for this Volvo S60