Average Ratings
---
10 out of 11 people recommended this car.
---
Great car!
by CoMtn from Denver, CO | June 5, 2015
First off, this is a great car at the price. We average 28.4 mpg with 30/70 city/highway driving. This car handles well with its turbo, its faster than my GLK 350 sometime. Also, it's built like a tank, ran it into a GMC and dented the bleep out of that door, lost some paint on my Tiguan. To the people that are complaining about the auto shutoff: your need to get your IQ checked. You didn't to ask about that feature or test it out before you bought it?
Purchased a new car
Uses car for Commuting
Does recommend this car
---
Vibes and Vibrations
by VW Vibrations from Colorado | October 4, 2014
I bought a Tiguan for its style, handling and comfort, which are all great qualities. The problem is that, at certain speeds, the engine lugs and emits an irritating vibration sound. It wasn't a big deal at first, but it's become annoying to the point where I no longer enjoy driving the car. I've taken it to the dealer several times, but VW tells me there is no fix. Hrmph.
Purchased a new car
Uses car for Having fun
Does not recommend this car
---
I'm in love with my Tiguan
by Tootoo from Montreal | October 3, 2014
I've owned a Tiguan since 2012 and I really love this cars..I 'm planing to buy another Tiguan for my wife :) thanks Das Auto
Purchased a new car
Uses car for Transporting family
Does recommend this car
---
Need to Know
by VW Fan from Bluffton, SC | September 6, 2014
We had a 2011 Tiguan top of the line model with no problems. Traded it in for a mid level model 2014 and now nothing but...although manageable it is still very annoying. It seems that Volkwagon does not include an automatic shutoff for lights or windshield wipers in the midrange model. So after driving cars for the last 11 years with auto shutoff we now have a problem. We have had dead batteries on a regular basis and each time it is another aspect that does not shut off when the car is turned off. So, buyer beware...if you have gotten used to the auto shutoff Do NOT buy this model as you now will not remember to turn it off all the time and will end up with dead batteries on a regular basis! Wish we had known this was not a standard feature before we bought.
Purchased a new car
Uses car for Just getting around
Does recommend this car
---
I love this car
by Middleaged Mom from Chattanooga TN | August 23, 2014
I have driven this car for the past five months and can honestly say I started looking for places to drive after the first trip around the block. I'm a middle-aged woman with grown children and the only negative I can think of is maybe the Tiguan would not be roomy enough for a large growing family. I have the SEL with backup camera, navigation and Fender speakers and love it. It is so fun to drive! The steering is precise, great brakes and I can blow most any other vehicle off the entrance ramp to the interstate. The interior is well appointed but easy to figure out. (I had an Audi Q5 a few years ago and never figured out how to set the clock) The Tiguan is not cheap, but it is well worth the price.
Purchased a new car
Uses car for Commuting
Does recommend this car
---
VW Customer Since 1986
by Tabitha Loyal VW Customer Since 1986 from Windermere, FL | July 15, 2014
I have owned three VW vehicles and with each new model I am even more impressed. I've lost two of my vehicles to speeding young drivers and I was blessed to be in such a safe a reliable brand. Customer for Life!
Purchased a new car
Uses car for Just getting around
Does recommend this car
---
2 VW's
by TouaregLover from Denver, CO | June 2, 2014
I've owned the Touareg, it was a good car so bought a base 14 Tiguan, and this little car does pretty good. It handles well, gets better than advertised MPG in city and highway. It can be better at acceleration from the stop, and electric seats should be standard. Great car for the value, especially in Colorado or anywhere it snows.
Purchased a new car
Uses car for Commuting
Does recommend this car
---
next VW
by joho from Maryland | February 23, 2014
This is my 5th VW, we traded in a Tourege, for a smaller SUV as we now travel back and forth to a second home. I was surprised by the acceleration and power, it is very fast car. I thought the car was a little over priced for its size, but after driving it for almost a month now, I am very satisfied. After all it is a VW and not some Japanese piece of junk.
Purchased a new car
Uses car for Just getting around
Does recommend this car
---
Top 3 Most fun cars I've owned
by Performance Type from South Florida | January 23, 2014
Tiguan SE I love this little SUV. I spent long hours on the road so I needed something confortable, while also a good power delivery and agile handling. So I basically needed a sedan/coupe, EXCEPT, due to the nature of my job, I needed a higher ground clearance. This is literally the ONLY vehicle (in its price range) that checked every one of those boxes. Compared with its direct competition Rav4, CR-V, etc. The one thing I have to point out that it is specially the most bang for dollar for someone who is performance oriented. If you are the "point A to point B" kind of person. You may find the other ones more fitting (better mileage, extra standard features, etc). My only con is that I've been hearing this little 'click' noise coming from the transmission or perhaps the differential. I already had their tech look into it without any findings. But the one I test drove didn't make this noise. Unfortunately this one does and it's been doing it from day one. So just make sure you test drive the one you will be taking home. That's all.
Purchased a new car
Uses car for Work
Does recommend this car
---
2014 Tiguan R
by Orimai from Denver, CO | December 21, 2013
We absolutely love this car. We looked at a new Toyota Rav4 Limited before we decided to finally purchase the Tiguan R. The Tiguan has a fantastic ride and it handles like a dream; typical VW handling makes it a blast for commute or long hauls. I have seen a lot of reviews about the nav being complicated, it's not at all once you get your hands on it. The interior is much higher quality than the Toyota and much higher quality materials/construction. The Tiguan is also much much quieter on the inside than the Rav which has a terrible amount of road/tire noise which made the Rav ride cheap. Everything is spot on and we will have this car for years to come. The only con I can even think of is the gas mileage. It is not all that great. We drive mostly on the highway and only get about 250-300 miles per tank. I'd rather pay that small amount in gas every year then deal with Toyota's's pokey, low quality and noisy Rav 4. Did I mention the turbocharged engine in the Tiguan polishes off the fun?
Purchased a new car
Uses car for Just getting around
Does recommend this car
---
People Who Viewed this Car Also Viewed
Select up to three models to compare with the 2014 Volkswagen Tiguan.
2015 Volkswagen Jetta
Starting MSRP
$16,215–$29,280
Compare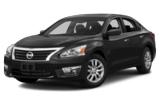 2014 Nissan Altima
Asking Price Range
$10,403–$19,427
Compare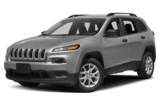 2015 Jeep Cherokee
Starting MSRP
$23,095–$30,895
Compare
2014 Volkswagen Touareg
Asking Price Range
$20,053–$44,837
Compare
2016 Mazda CX-5
Starting MSRP
$21,795–$29,870
Compare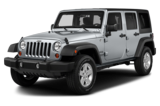 2014 Jeep Wrangler Unlimited
Asking Price Range
$23,752–$44,072
Compare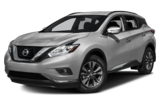 2016 Nissan Murano
Starting MSRP
$29,740–$40,780
Compare
2016 Hyundai Tucson
Starting MSRP
$22,700–$31,300
Compare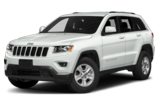 2014 Jeep Grand Cherokee
Asking Price Range
$18,635–$38,991
Compare
Featured Services for this Volkswagen Tiguan