Average Ratings
---
12 out of 15 people recommended this car.
---
Great car, wish it came in all wheel drive
by Spub from | January 6, 2016
Owned this car for 3 years now (second owner). Have had to do nothing to it mechanically other than routine maintenance. Ours has the gas engine, so we haven't been plagued by the diesel scandal, nor any of the common HPFP issues. Ours is also a base model, so no sunroof leakage either. Interior is really quiet and nicely put together. Engine's a little bit thirsty, but it does well on the highway. Trunk is very spacious, good for camping/Costco runs. I do wish it came in AWD (the Golf Wagon Alltrack they sell in Australia would be perfect). Good: Cargo space, noise level, interior material quality Bad: Rear seat space is cramped for adults, acceleration or fuel economy could be better, tires it comes with are lousy
Purchased a new car
Uses car for Just getting around
Does recommend this car
---
Most Reliable Car I've Owned
by Jules from Utica, NY | April 20, 2015
Had excellent service before, during and after purchase of 2011 VW Jetta SportWagon. Great on gas and mileage. Seats are very comfortable, needed a vehicle for traveling 500 miles plus a week. Bluetooth works great and is very convenient, has great speaker/call quality. Great car overall!
Purchased a new car
Uses car for Work
Does recommend this car
---
Beware of Diesel fuel systme failure!
by NoVA Owner from Northern Viriginia | January 15, 2015
This review is for the 2009, but based on my research affects all TDI models. All TDIs have a High Pressure Fuel Pump (HPFP) and they are prone to failure when the diesel fuel gets contaminated. My Diesel somehow got water in the diesel and apparently based on the rust in the tank this had been an on going problem. At 107000 miles the fuel system had to be replaced to the tune of $5,800 dollars. Apparently diesel fuel standards in the US are lower than that of Europe and VW hasn't taken that into consideration. Please CONSIDER this when purchasing.
Purchased a new car
Uses car for Just getting around
Does not recommend this car
---
VW is terrible
by mgd from NC | November 10, 2014
VW is a terrible company to work with. Bad warranty policies and terrible customer support. Marketing department has no idea what they are doing and has actually figured out how to make ownership of the car more painful, which is hard.
Purchased a new car
Uses car for Commuting
Does not recommend this car
---
Warranty issues
by chalkie from norwood ma | June 6, 2014
I opine that Volkswagen of America (VoA) does not stand behind their warranty process. I brought my 2010 JettaWagen TDI to a VW dealer for sunroof problems, during the warranty period. It was serviced, but the problems with intermittent failure to open/close continued. Subsequently the sunroof failed, of course out of warranty now. It cost me almost $2,000 to repair. When I contacted VoA today, they denied my warranty claim. Buyer beware - if you have intermittent problems during the warranty process, you may be stuck paying for the repair later, even though you brought it to VoA''s attention. This is not right. I gave VoA multiple chances to address this issue, but they have refused.
Purchased a new car
Uses car for Work
Does not recommend this car
---
Awesome car
by Cpap from SC | May 7, 2013
This VW TDI is one of the best vehicles I have ever owned. It is second only to a BMW 3 wagon I had…need I explain why? The Jetta is solid, everything works very well in it and it is fun to drive. Love the leatherette interior and the pan moon roof. The nav/sound/phone system works well only complaint; VW wants $200 to update the nav system. The car handles well and has tons of power. Don't let the 140hp fool you, it feels much stronger than that thanks to all the torque. There were a couple of things that took a little getting used to; the driver's seat is a little narrow which I felt when test driving it but after sitting in it a while I don't notice it and is pretty comfy. The DSG is a little odd, it shifts up and down very smooth and quick but when slowing down to a stop you feel it downshift a little. Turbo lag; when starting out there is a lag but when it spools up a little it will spin the tires if you are not careful. 41,000 miles on the car and no problems at all. In mixed driving I get 35-37 MPG the best I have ever got was 40 but I have never got as low as the rated 30 city. Overall I have no problem giving this car a solid 5.
Purchased a new car
Uses car for Commuting
Does recommend this car
---
Super Car - TDI
by Radmen from Chicago Area | February 13, 2013
I have only had it a month but its what I hoped it would be. Fun to drive, great low end torque, very good handling, great economy. Lots of flexibility and space. Mine has very little wind noise though does have some on cold, drafty days when traveling at 55+ but its not much. I worry about the High Pressure fuel pump going out and problems with the pano roof which seems to be the main problems you read about on the nets but the car seems really solid and well built. I suspect regular diesel fuel treatment will take care of the pump. Plus got it CPO so I have a couple of years to cover me. The only fault I can really find is that there is no accessory position on the ignition. The car is either running or its not and when its not that means the radio is off and your cell phone is disconnected from the sound system. Not a big deal though - just let the car run for a few minutes extra while you listen to the rest or the song or wrap up a call. Its not like you will get smoked out with diesel fumes - (its a TDI) but the stuff coming out the back is so clean its better than my cars that run gas. I have no real reason to rate reliability at 4 stars except concern for the long term reliability and expensive repairs which is not know to be a VW strong card but I like the car enough to deal with the risk. Exterior styling at a 4 - its a wagon so a 5 might be a stretch under any cirumstances but I like it well enough and it could be better if VW outfitted these things with a sport package that had all the after market ground effects,extended spoiler, sport wheels and fog lights they have available as standard equipment without adding 5k to the price. Factory Privacy glass on the back windows would help as well. With all that I bet they would sell more of these.
Purchased a new car
Uses car for Just getting around
Does recommend this car
---
Jetta TDI SportWagen ROCKS!
by Gangsta Wagon Meister from Katy, TX | December 14, 2012
OMG! It really does get 40 mpg! This is not your fathers diesel truck. It's comfortable - heated seats, CD player. Adjustable steering wheel and seat are great for both short and tall people. This turbo charged 6 speed is a rocket. I can't say enough good stuff about the 'wagen'. Rear seats fold down and we can load it up. Plenty of room for pets. Love the little hide away storage in the back. Fun to drive. You just gotta getta Jetta!
Purchased a new car
Uses car for Commuting
Does recommend this car
---
Versatile value
by PinotNoir from California | November 28, 2011
I needed a car that would meet a lot of requirements - great mileage for commuting, car-type (not SUV) comfort, large enough to hold 4 adults, and could handle skis, kayaks, etc. This 2011 VW Jetta Sportwagen TDI is perfect for all the above. I was unsure how I'd like the diesel, never having owned one before, but it's a total non-issue. Diesel is readily available, and there is no knock or smell or fumes that plagued diesels in the past. And the turbo really gets the car moving to freeway speeds fast, but I still get 40 mpg on average.
Purchased a new car
Uses car for Commuting
Does recommend this car
---
Jetta sport wagon diesel with panoramic sunroof...
by VW dub from Maryland | November 7, 2011
Looks sooooo adorable for a station wagon. Huge rear space. Great mileage !!!!! Save loot and buy boots instead !!
Purchased a new car
Uses car for Just getting around
Does recommend this car
---
People Who Viewed this Car Also Viewed
Select up to three models to compare with the 2011 Volkswagen Jetta SportWagen.
2012 Mazda Mazda6
Asking Price Range
$6,821–$15,553
Compare
2014 Volkswagen Beetle
Asking Price Range
$8,179–$23,255
Compare
2013 Volkswagen Golf
Asking Price Range
$9,248–$17,072
Compare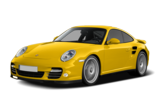 2011 Porsche 911
Asking Price Range
Price Coming Soon
Compare
Featured Services for this Volkswagen Jetta SportWagen