Average Ratings
---
6 out of 8 people recommended this car.
---
Love VW but this car needs some work
by VW Owner A from New Jersey | August 3, 2016
I absolutely love VW and driving this 2013 Jetta Hybrid all over the place. Handles exceptionally well on the highway and in city traffic. Gas mileage is around 40 to 42 MPG and only around 25$ to fill up premium. HOWEVER... I have spent a ton of money on this car. New steering rack at 60,000 miles (3K), multiple electronics issues, new tires and have complaints about the braking system. Extremely unpredictable and brakes differently each time. I have complained about the car "bucking" when going in and out of the hybrid system since around 25,000 miles. VW has been awesome and service exceptional. VW is installing a new transmission at 70,000 miles. I will buy another car from VW since I love the handling and driving capabilities but will be buying a TDI or gas... no hybrids for me. Again VW has been amazing though with this transmission issue.
Purchased a new car
Uses car for Commuting
Does not recommend this car
---
Fun Hybrid
by hogbear from Little Rock, AR | March 13, 2014
I would first say that I wouldn't have bought this car based on the sticker price. If I wanted to spend $30k for a Jetta with good gas mileage, I would have gotten the TDI to save money. However, we just bought this new as the dealership had marked it down $6,000 off sticker. We couldn't turn that deal down. So far, we are thrilled. I have owned two Prius's and while I do think those are great cars, we did have the battery pack die at 104,000 and it was out of warranty. $4,000 to fix, so we traded in. And with VW's reputation of breaking more frequently, we extended out to a 100,000 bumper to bumper extended warranty. That gives peace of mind, especially with this being the first year model hybrid. In comparing to the Prius, it is a blast to drive. It's comfortable, the interior is polished, and it handles well. The brakes are a little weird as most reviews outline, but you adapt quickly. We haven't driven enough to know what mpg we're going to get, but based so far, it will fall in the mid 30s. That's not as great as the EPA says, but it's still very good. Just remember - you're paying for premium gas. Again, I wouldn't pay sticker price, but for the deal we got, it was a no-brainer.
Purchased a new car
Uses car for Transporting family
Does recommend this car
---
Saving on Gas
by PastorYeoman from Fayetteville, TN | November 5, 2013
I have only had this car for about a month, however, in that month I have driven about 4,000 miles. My average fuel consumption is 44.5 mpg. I got the Premier package with all the bells and whistles and I am loving it! The only issue is that on long trips, my wife says that the passenger seats are not quite as comfortable. The car is a hybrid so you get excellent mileage but because of the VW features, you also get the power you need. I was pleasently surprised with the take off power. Overall, looking like the best car purchase I've ever made!
Purchased a new car
Uses car for Commuting
Does recommend this car
---
We love our Jetta Hybrid
by Hollywood from Fairfax VA | August 23, 2013
We love our Jetta Hybrid. Excellent get up and go from the 18 wheeler disasters on the highway and then electric mode city traffic driving, We have more fun and are so proud to have taken the risk to buy it! Price was great, dealer had it ready on time. Smooth handling with the once in awhile Boost need, makes us not even question buying it. DC and NOVa driving make it perfect with its turbocharged engine. We want to wear tshirts in our clinic to promote hybrids. Look out Prius, there is a truck in your rear view mirror that cannot slow down for you.
Purchased a new car
Uses car for Work
Does recommend this car
---
2013 Jetta Hybrid an excellent choice
by Experienced Driver of many cars. from Sedona,Arizona | June 16, 2013
This car is of excellent design quality. It drives smoothly and the switching from gas engine to the electric motor/generator operation is suburb and so is the gas milage.
Purchased a new car
Uses car for Having fun
Does recommend this car
---
new
by jetta hybird from md | March 29, 2013
buy 2 weeks ,feel is so good,i am a china,so i dont say to much english,but i will pesan my friend.vv vvv dddx
Purchased a new car
Uses car for Work
Does recommend this car
---
Too new
by Silver Hair from NJ | March 24, 2013
Too new to know if it will be as good as the other 5 VWs we have owned over the past 20 something years. Husband has a Jetta Sportwagon TDI that he loves. A Golf saved our lives when we were T-boned. Purchased this car for the good driving feel that VW has and the safety record. Mileage with the Hybrid is as advertised. Have owned car a month. No complaints.
Purchased a new car
Uses car for Just getting around
Does recommend this car
---
Where, oh where is my Jetta
by Doc from Wilmington N.C. | January 16, 2013
On December 20 2012, I purchaesd a 2013 Jetta Hybrid. I traded in a 2005 Honda Accord Hybrid with 131,000 miles because I no longer trusted it for long road trips. On Christmas eve, the Jetta stalled at a red light. The engine warning light came on after it was restarted. The dealership had it for a week. There was no explanation for the malfunction. Two days later the warning light came on again. The dealership has had it since (10 days) without a solution. The car has excellent styling, is quite comfortable for my 6' 2" frame, and has more technichologic bells and whistles than I will ever use. It rides solidly with good responsiveness and handling. Driver vision is good. It seemed to be getting good gas mileage for the time that I had it for city driving. I would like to bond with it, but where, oh where, has my silver Jetta gone, and will I ever be able to trust it again?
Purchased a new car
Uses car for Just getting around
Does not recommend this car
---
People Who Viewed this Car Also Viewed
Select up to three models to compare with the 2013 Volkswagen Jetta Hybrid.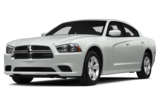 2014 Dodge Charger
Asking Price Range
$12,194–$31,630
Compare
2014 Volkswagen Beetle
Asking Price Range
$8,195–$23,259
Compare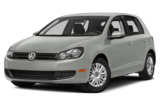 2014 Volkswagen Golf
Asking Price Range
$10,190–$17,986
Compare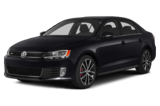 2014 Volkswagen Jetta
Asking Price Range
$8,655–$19,291
Compare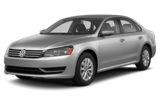 2013 Volkswagen Passat
Asking Price Range
$9,101–$19,133
Compare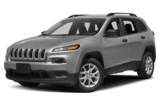 2014 Jeep Cherokee
Asking Price Range
$13,790–$28,838
Compare
2014 Toyota Camry Hybrid
Asking Price Range
$13,958–$22,426
Compare
Featured Services for this Volkswagen Jetta Hybrid