Average Ratings
---
16 out of 16 people recommended this car.
---
She is a little BEAST! Very FUN car...
by localnet from Eastern Montana and Chelsea MI | July 31, 2013
Alright, I'm 48 years old, 6 foot tall and 250 pounds and I work in the North Dakota oil fields. Me and a buddy rent a house in Montana while I reside in Michigan... Flying today is now a PIA, and Delta Airlines... I won't go there. But anyways, I now drive back to Michigan, it is normally faster than flying... But, my 2010 Dodge Ram has a 400 mile range and it is running around $100 a tank to fill up... After much research, enter the 2012 VW Golf TDI. I found two used ones within 1000 miles of me, two door manual trans. I took Amtrak out of Williston ND to the dealer in Minnesota, it was the closest of the two cars. Bought at Luther in Minneapolis, Doug met me at the train, great guy, very happy, had me in and out in around an hour. The car, I don't know what to say that has not been covered already. It is a standard 2 door Golf TDI, Black, manual transmission, very comfortable, BT actually works, heated seats go right up the seat back, not just your butt. Very quick, incredible power out of such a small motor, allot of torque and incredibly fun to drive. I put 1700 miles on her in the first three days, part of which was driving back home to Michigan, took Route 2 out of ND, through the MI UP and crossed the bridge and headed south towards Ann Arbor. I used 28 gallons of diesel... Cost me roughly $110. I cannot speak to its reliability, the DPF does worry me, as I am a truck driver and have had enough nightmares with this set up in the big trucks. But, from what I have read, VW seems to have all of the bugs worked out of this EPA mandated nightmare. Never the less, I did purchase an extended bumper to bumper 100,000 mile warranty, just in case, as the costs of these repairs are not cheap. They can run upwards of $10,000 if things really go wrong. Get the extended warranty and do not screw up and put gasoline in this little beast. The other issue, if you are in a cold climate, it does not come with a factory installed block heater, only the Canadians get that option, and it is standard on their cars. But, one is available, Google FrostHeater, that is the unit you will need if you are in a cold area of the country like I am. All in all, I am in love with this little monster, she boogies, looks good and is very comfortable, much better ride than my 2010 Ram, and my wife's 2008 Honda Civic EX-L Coupe in regards to the all out driving experience. If you need MPG's, don't waste your time and money on a Hybrid, just buy this car.
Purchased a new car
Uses car for Commuting
Does recommend this car
---
Awesome
by Dmitriy from Chicago, IL | March 13, 2013
This car is flat out awesome if you are looking for the small practical car. A lot of options even in the basic TDI model. Comfortable ride. I had a car for only 1000 miles, so I am not going to talk about reliablity. As far as MPG I average around 45-46 mpgs between hwy and city. One word for this car "AWESOME".
Purchased a new car
Uses car for Commuting
Does recommend this car
---
Nice car.. only one complaint
by arunaka from Ottawa, ON, CA | March 12, 2013
I bought the TDI version, highline and NAV package (in Canada). Love the car so far, nice and well designed interiror. The mileage I get is amazing. Good power with the low end torque. I drove a V6 Toyota RAV4 for the last 4 years. Engine is a bit noisy at start on cold mornings, but then it becomes quieter as it warms up. The cabin is so quite when driving on hwy. Audio system is nice, compared to my RAV4 limited. Enough room to carry my stuff, with the seats down. The only issue I have is the bluetooth mic is so sensitive/bad quality. My friends say they hear me as if going through a tunnel. Haven't found any fix for it so far.
Purchased a new car
Uses car for Commuting
Does recommend this car
---
Nice car, but not exciting
by Suburban Dad from Woodridge, IL | February 16, 2013
I have the non-turbo engine in my 2012 Golf. The car is competent in driving around the city or suburban streets. I bought a manual trans since I like going through the gears myself. Shifting is smooth, but you have to remember to let the revs run up when going to highway speed since the engine doesn't have much push at low revs. The interior on the lower cost model I bought is simple, but nice. I'm a big guy and have plenty of room in the front seat. Back seat space is tight, but in a pinch a couple of smaller folk would fit back there.
Purchased a new car
Uses car for Just getting around
Does recommend this car
---
Solid, fun car
by Commuter from Northwest Washington | December 2, 2012
I've had my 2012 Golf TDI 4 door for three months now and I'm satisfied. This was the priciest vehicle of the several I looked at so I have been super critical of the car so far and I have to say it was worth the splurge. I love seeing it parked outside my house and I'm always making up errands so I have an excuse to drive it. Pros: -Great fuel economy, seems to average about 43mpg with mostly highway and freeway commuting. Errands in the city I get in the low thirties. -Fun to drive with lots of power and smooth shifting (I have the manual) -Very solid build - it's truly the most satisfying door close sound of any car I've driven - The vehicle has small details I appreciate, like the way the fog lamps come on when you take a sharp turn at night, and the rear wiper will do one quick swipe if you put the vehicle in reverse while the front wipers are on. The dome lights power up and down at just the right time. It's so great not to have to fumble on the ceiling for light. The wiper and cruise controls are well designed -Nice controls on the steering wheel for the computers and stereo, and the stereo and nav system buttons are large which I appreciate. -Seat heaters rock. I wish the rest of the climate control system was as easy to operate. -Stereo sounds great, bluetooth works like a charm and it is easy to switch between the different media inputs Cons: -The super high sided sticky bucket seats make it slightly difficult to enter and exit that car. -I have had exclusively manual transmissions since I started driving 26 years ago. but this was the most difficult clutch I've ever had to master. The first week I stalled out about every day. Once you figure it out it is fantastic, though! -Another beef that is maybe just me: I have not yet figured out a seat and steering wheel setting that is comfortable/my feet can reach the pedals/I can reach the wheel without having steering column hit my knee if I lift my right foot. This makes me wonder if I should have gone for the Tiguan. -Amazingly, there is not a way to display kph on this car. The analog speedometer (which is beautiful, btw) does not have any kph tickmarks. I figured I could just go onto the settings and switch the units on the digital display. I was able to see my fuel economy in kpg but the speed readout was still in miles. Why? Isn't this car made in Germany? So I guess I'll just have to do math when I'm in Canada. -The navigation system is pretty lame. For the last 3 years I've been using google maps navigation on my phone and going from that to this one in the Golf was like going from color tv back to black and white . It has not given any wrong directions but you can barely interact with the maps and the turn by turn directions don't give street names, or give you enough warning for your freeway exit for example. I wish I could use that nice big touchscreen for something more useful. -In a high end car it's shocking that there is no USB port! The honda fit and the ford focus I looked at both came with one. I have to use a converter in the "cigarette lighter" to charge my phone. I would have liked to see a USB in the console where that soon to be obsolete ipod dock resides. -The climate control knobs could be designed better. From the drivers seat it is difficult to see the tiny icons for defrost, feet, etc., especially the one whose view is blocked by the knob. Eventually I will memorize it but it's still annoying. -There must be a hundred lightbulbs in this thing - I worry about keeping up on that in the future. And what about all the doodads controlled by computers? I hope these systems last for the long haul! -Cup holders are slightly poorly placed, and there is only one deep enough to hold my coffee without the cup tipping over.
Purchased a new car
Uses car for Commuting
Does recommend this car
---
It's a VW
by Gramma Jones from Redmond, WA | September 2, 2012
I shopped for an affordable new car for several months because I wanted to like more than how small the car payments could get. To me it's important to like the whole car, not only the affordability and miles per gallon when shopping for a new car. Having a very limited budget there are other cars that might have fit better in those two categories, but I have to like the design and the intangibles as well. I have to like what I see when I sit behind the wheel and from a distance in my driveway or a parking lot. I have to like how the doors sound when they shut and what the motor sounds like when it starts up. The basic four door gas powered Golf has the same basic design and features as the more expensive models including the TDI Golf and that just makes it easier for me to like. The miles per gallon might not be as highly rated, but this car does go easy on gas. Everything looks and feels solid on the inside, there is a lot of room to haul stuff, almost as much as a station wagon. I'm happy.
Purchased a new car
Uses car for Just getting around
Does recommend this car
---
A Ball of Fuel Efficient FUN
by GaryBeacon from Beacon, NY | July 21, 2012
I started to grow out of my Mazdaspeed3 that I owned for 5 years and absolutely loved. Even though I averaged 30 mpg with the Mazda, I wanted something that would get even better fuel economy since I got a new job that required a long commute. The VW Golf TDI caught my eye when I read a review of the car and it became an option in my car search. Well, I ended up getting a great deal on one and took the plunge. I am so glad I did! The VW Golf TDI is a pure joy to drive and the smile on your face will get even broader when you see that you are averaging mid to high 40's in mpg. I really couldn't believe my eyes when my commute to work registered an average of 48 mpg and I had fun getting there to boot! The TDI engine has so much torque at low RPMs that driving it is absolutely effortless. The TDI also handles exceptionally well around bends and you would never know it is a diesel because you don't hear the diesel sound you would expect and there is no diesel smell either. I always called my Mazdaspeed3 the best all around car but I really think the VW Golf TDI is an even better all around car. It truly is fantastic!
Purchased a new car
Uses car for Commuting
Does recommend this car
---
Impressed by the TDI Gas Mileage
by pilotmike from Kansas City | May 30, 2012
We purchased a Golf 4D TDI (Diesel) a few months ago and have been very happy with the decision. I have a 50 mile mixed highway & city commute and I frequently get 43-45 MPG for the trip, well above the listed EPA estimates. I had some initial concerns about owning a diesel car just based on fuel availability and other unknowns but I was surprised to learn how many stations now carry #2 diesel. With the TDI you will also be filling up less frequently anyway. If you never have owned a diesel and have concerns, rest assured it is well worth it. 10K mile oil changes & better gas mileage make the initial TDI investment well worth the money!
Purchased a new car
Uses car for Commuting
Does recommend this car
---
My New 2012
by kc from Newport Beach , CA | April 16, 2012
I have a new Golf (leased a Jetta for the past 20 yrs) It was a big change from the Jetta roomy wise, but I am getting use to it. The car handles well and is fast. The gas mileage is the same as the Jetta. Nothing great. I was only able to afford the 2 door stock version, so I could not get the great stereo they have in the upgraded versions, but the sound speakers on this are pretty good. Good bluetooth and seat warmers. My one concern is the bucket seat manuver. It doesnt slide up easily and back only a foot or so. The pull lever is not very good and Im afraid this is going to break before my lease it up. A bit cramped in the back, but can live with it for 4 years. All and all its a nice little car. Good looks and fast. I'll keep you posted as the year goes by.
Purchased a new car
Uses car for Work
Does recommend this car
---
Golf TDI Manual
by Diesel Geek from Dallas, TX | March 27, 2012
After leasing a Jetta Sportwagon TDI DSG for three years, I decided to replace that vehicle with a Golf TDI. My reasoning was simple: I wanted a manual (the Sportwagon was in limited availability when I purchased and manual's were impossible to find), I wanted a lower payment (fewer features), and I wanted to get rid of the sunroof (beautiful, but leaky and noisy after a while). The base model Golf TDI checked all the boxes for us. We purchased a Red base manual from out of state due to the difficulty in finding a local car matching the specs, and I drove the vehicle nearly 1000 miles the first day to get it home. I can't speak highly enough about the car. Fun to drive, great stereo, wonderful interior, and that fabulous economy. With the Jetta DSG wagon, I consistently got 30MPG with strict in town driving (which is 98% of what that car did). With the Golf, we're consistently getting 36MPG with the exact same driving. On the highway, the mileage is amazing (45 is easy to achieve). We purchased this vehicle instead of leasing. Overall, super happy with the car and looking forward many years of ownership.
Purchased a new car
Uses car for Just getting around
Does recommend this car
---
People Who Viewed this Car Also Viewed
Select up to three models to compare with the 2012 Volkswagen Golf.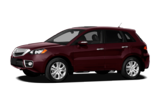 2012 Acura RDX
Asking Price Range
$15,063–$24,707
Compare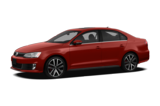 2012 Volkswagen Jetta
Asking Price Range
$6,588–$16,096
Compare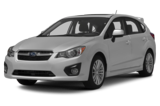 2012 Subaru Impreza
Asking Price Range
$7,699–$24,671
Compare
2010 Audi TT
Asking Price Range
$16,021–$25,053
Compare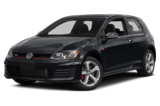 2015 Volkswagen Golf GTI
Starting MSRP
$24,785–$31,540
Compare
2012 Subaru Forester
Asking Price Range
$12,124–$22,112
Compare
2012 Volkswagen Passat
Asking Price Range
$7,931–$16,971
Compare
Featured Services for this Volkswagen Golf