If you liked the Bee Gees, disco and polyester pantsuits, you may feel right at home in the 1996 Volkswagen Golf GL. Its hatchback styling is reminiscent of the '70s, plus it doesn't skimp on that macho German driving experience. It's a noticeable change from all the rounded, generic Japanese subcompacts and their domestic clones and competitors. But be prepared to pay a premium. Even though this long-lived German hybrid is assembled these days in Mexico, our test vehicle cost more than $16,000 - a steep sticker for what is little more than entry-level transportation. She: I happen to hate the chunky look of the hatchback, but I admire its versatility. We drove a white Golf that was so boxy, it reminded me of a miniature Good Humor truck. If you can get past the looks, though, you'll end up with a sensible vehicle that's a closer kin to a station wagon than a sedan. He: Sensible, schmensible. We owned a white Golf back in the late '70s, when it was still known over here as the Rabbit. Remember? The Germans have redesigned the thing several times, and it still looks like an anachronism. Give me a nicely chiseled little sedan like the Honda Civic or a slick shape like Chrysler's Neon any day. And you can keep your station wagon. She: I'm trying to be kind here because there is a market for this car. But I have mainly unpleasant memories of driving the Golf. This time was no different. The worst was the trouble I had with the new dash-mounted central locking switch. I would press the switch to lock the doors while I was driving, then press it again to unlock the doors when I parked. Only the driver's door stayed locked, and I couldn't let myself out. So I had to crawl out the passenger side. Even when I pulled the lock button on the door, it stayed locked. It was frustrating and ultimately claustrophobic. That the new power locks are no charge was little consolation. He: I consider that a minor annoyance. I just don't think the current edition of the Golf advances the breed much, nor is it a great value in the subcompact market. For $16,000, you're considerably better off buying a Neon, a Saturn or a Geo Prizm - even one of the Japanese subcompacts. The Volkswagen wasn't exactly a stripper, but it did have such bargain-basement touches as hand-crank windows and manually adjustable outside mirrors. And yet our test car had a $590 power sunroof. Honey, what's the German for "penny wise, pound foolish?" She: You're on the wrong track here. People buy the Golf for that German-style performance and handling. I suppose Golf nuts will like the fact that the car leans confidently into hard turns. On the plus side, you get standard all-season radial tires, all-independent suspension and a zippy 2.0-liter four-cylinder engine. But VW also has tried to temper that with a car that's easy to park, has decent ride comfort and isn't as noisy as some of the competition. And it's less angular than the old Rabbit we had. So it leads me to believe that VW tried to put together a car with broader appeal. He: The Civic handles better, the Saturn rides smoother, the Neon has more power and the Prizm has considerably higher quality. And all of those cars won't cost you any more than the Golf. Sorry, dear, this one's middle-of-the-road, at best. And you're still saddled with that hatchback. Did you notice that almost nobody offers a hatchback now in the subcompact class? About the closest thing is a tailgate on a sport-ute. No, thanks. I'll take a conventional trunk. She: I'm more disturbed that, for every nice thing you can say about the Golf, there's some niggling flaw. I like the fact that the driver's seat is height-adjustable, which is a nice feature for shorter women. You don't feel like you're sitting in a hole. But if you're shopping in this class, you're bound to be value-minded. In that case, the insurance cost may take your breath away - almost $1,700, according to AAA of Michigan. 's higher than the $40,000 BMW we tested last month. He: And the Golf is not nearly as much fun to drive. Oh, it still feels like a German car inside. Unfortunately, it also looks German, with that stark black, monochromatic theme throughout the cabin. She: Yeah, but they've humanized it a bit. There's good, firm support in the front seats. And for '96, VW put the glove box back in the Golf. And they also paid attention to safety. The Golf has daytime running lights, childproof rear door locks and open-door reflectors. He: But antilock brakes are still an extra-cost option, at $775. She: At least the Golf offers them today. They were unheard of in the '70s. So in a way, the 1996 Golf is an improvement on a largely forgettable decade. He: Actually, the '60s will be back before you know it. VW is so desperate to pump up car sales, they're putting that neo-Beetle into production down in Mexico in another year or two. That might put the final torpedo in the Golf, at least in North America. Kind of makes you wistful for your old Beetle, huh, sweetie? She: And you probably still miss that awful gray-and-yellow polyester shirt of yours with the naked ladies, right? He: Now, now, let's not air our dirty laundry .... 1996 Volkswagen Golf GL Type: Front-engine, front-wheel drive, five-passenger hatchback sedan. Price: Base, $13,150; as tested, $16,285 (inc. $425 destination charge). What's new for '96: New standard cloth seats, glove box, open-door reflectors, retractor-lock safety belts, central locking switch on dash. Standard equipment: Power steering, all-season radial tires, height-adjustable driver's seat, dual remote mirrors, power brakes, power steering, tinted glass, rear spoiler, intermittent wipers, vanity mirrors, center console with cupholders, rear defogger. Safety features: Dual front air bags, antilock brakes (optional), daytime running lights, height-adjustable front safety belts, childproof rear door locks, open-door reflectors. Options on test vehicle: Antilock brakes ($775), power-glass sunroof ($590), air conditioning ($860), AM-FM stereo cassette ($485), EPA fuel economy: 23 mpg city/30 mpg highway. Engine: 2.0-liter I-4; 115-hp at 5400 rpm; 122 lb-ft torque at 3200 rpm. Transmission: Five-speed manual. Competitors: Ford Escort, Honda Civic, Mazda Protege. Specifications: Wheelbase, 97.4 inches; overall length, 160.4 inches; curb weight, 2,529 pounds; legroom, 42.3 inches front/31.5 inches rear; headroom, 39.2 inches front/37.4 inches rear; shoulder room, 53.8 inches front/52.8 inches rear. 12-month insurance cost, according to AAA Michigan*: $1,695 Where built: Puebla, Mexico. Rates based on an average family of four from the Livonia area whose primary driver is age 40 with no tickets who drives 3-10 miles each way to work. Rates reflect multicar discount and, where appropriate, discoun ts for air bags and seat belts.
---
People Who Viewed this Car Also Viewed
Select up to three models to compare with the 1996 Volkswagen Golf.
2013 Mitsubishi Lancer Evolution
Asking Price Range
$24,359–$35,195
Compare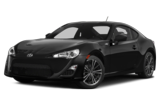 2013 Scion FR-S
Asking Price Range
$13,220–$23,628
Compare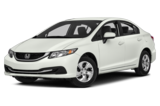 2014 Honda Civic
Asking Price Range
$11,505–$20,261
Compare
Featured Services for this Volkswagen Golf