Average Ratings
---
8 out of 11 people recommended this car.
---
Best Little Car!
by Kier Couture from Hollywood, CA | January 5, 2015
I bought my 2011 new and have had it for almost 4 years now, I LOVE my little Yaris! It has so many compartments, cup holders and functional spaces. The center mounted control panel took a couple weeks to get used to but now I love it and think all cars should be designed this way- I have 3 glove compartments- 3! I think it's genius and was bummed to see the newer models didn't continue this cool design feature. Gas milage is fantastic and it's a breeze to park, I would buy this car again in a heartbeat! I also like that the seatbelt heights are adjustable, the air is nice and cool, one set of cup holders sits right in front of the vents so it keeps your drink hot/cold- that's super clever. I am also a huge water snob and drink only Fiji... guess what? My Yaris has square cup holders!!! The only thing I would change about this car is the gas gage... it has 10 little boxes to indicate fuel level... once it gets down to the bottom of the tank it goes from two boxes to one box blinking slowly, then one box blinking quickly... why not go from two, to one, to blinking? ...that irritates me because I can never tell if it's a fast blink or slow blink... Otherwise, I love this car, and it is amazing! I am always surprised at how much I can pack into this too- I carried a 65" TV home from Costco in this baby- granted we took the head rests off and sat very far forward, probably breaking laws, but it fit!
Purchased a new car
Uses car for Just getting around
Does recommend this car
---
Peppy cute car
by Saving money on gas from Athens, Ga | May 7, 2012
I own a Tacoma and commute to work so my gas bill was high. I bought the car and still save money with the gas prices. It" has plenty of go" to get out of the way when accessing the highway. Only drawback is it's a little noisy. Road noise. I just turn up the radio.
Purchased a new car
Uses car for Commuting
Does recommend this car
---
2011 Toyota Yaris
by OldGuy from Durham, NC | February 13, 2012
I bought this car as a commuter car. My daily drive is about 65 miles, round trip, including some city and some interstate driving. The model I have has an automatic transmission. The average fuel economy has been averaging right around 36 mpg. It is very small, so the wind does push it around some. For such a small car, it is surprisingly roomy and comfortable. It has a nice sound system (and is ready for satellite radio, if you want it). The only change I'd really like is a cruise control. It does not come with one, cruise is not offered as an option, and the dealership will not install one (although they told me that I could have someone else do so). All-in-all, I really like the Yaris and would buy it again. Regarding reliability, I gave it 5 stars but have only owned the car for two months. No problems so far.
Purchased a new car
Uses car for Commuting
Does recommend this car
---
Dude, who moved my speedometer?
by Rad Farher from East Coast US | December 31, 2011
I've driven a 2011 Yaris for a while as a long-term business rental rather than an owner. So far it's been a mixed bag.
Pros: Good mileage, an excellent seating position for a midsize driver, comfortable seats for its price class, solid road feel, a powerful heater, intuitive climate controls, and very good low-speed acceleration. Its size makes it easy to park (most of the time - see Cons) and it's very maneuverable on winding roads.
Cons: The car has a number of design negatives that could have been avoided without affecting its cost. Visibility is impaired by thick C pillars and wide door frames, though not so badly as on many other cars. The "bullnose" front end that Toyota has adopted for all of its sedans is pretentiously macho for an economy car but more importantly makes it difficult to judge clearances in tight parking spaces. The driver's side cupholder is very poorly placed and requires reaching behind both the steering wheel and light stalk which could be a danger when driving. But the single largest negative is the bizarre instrument cluster located in the center of the dash with the speedometer actually positioned closer to the passenger's field of vision than the driver's. Checking gauges requires the driver to take their eyes off the road rather than simply glancing down. The 2012 models have been redesigned to use a conventional layout, but in my opinion the cluster placement on earlier Yarises (Yarii?) is sufficiently hazardous that I would not recommend the car.
Purchased a new car
Uses car for N/A
Does not recommend this car
---
A little car with a whole lotta room
by AintDeadYet from South Coastal Georgia | October 21, 2011
Our 2011 Toyota Yaris gets used for everything, from commuter trips to long-distance family vacations, grocery shopping to bringing home plants from the garden center. The 5-door hatchback design and fold-down back seat make a sizeable space, so I can manage shrubs and even small trees. The hatch is easy to tie down if I have to extend something out the back. We've taken five- and six-hour drives in the Yaris and have been just as comfortable as we would have been in my somewhat larger Subaru, while using about half the gas. My daughter is 5' 0" short, and she likes the centered speedometer console so she can see out over the dash. Toyota has the best warranties and service in the business. Our dealership is always a pleasure to deal with. And it is THE cutest car we've ever owned! Even in this small, inexpensive car the interior is right up to Toyota quality standards, unlike some of the "economical" models we looked at. No rattles or squeeks. We highly recommend this car to budget-conscious individuals and small families, especially those who live in flat places. The Yaris does have some problems with underperformance on hills.
Purchased a new car
Uses car for Just getting around
Does recommend this car
---
Yaris, it's for everyone!
by Commuter Vehicle Man from Orlando, Florida | September 28, 2011
I put 175k miles on my focus and went to look for a replacement that was around 14,500$. The Focus's are now so over priced and uncomfortable that I looked elsewhere and found the Yaris. I am 6'2" 240lbs and cannot complain about the room the Yaris provides me and my passengers. It's engineering is well thought out. Like when we go grocery shopping and I need more trunk space, we flip two switches and both rear seats slide forward or fold down providing all the carrying capacity we need. The center instrument panel is futuristic and took a little getting used to but is easy to adapt to. I am ecstatic about the 40 Mpg and although it doesn't pack a huge engine it is very adequate for commuting.
Purchased a new car
Uses car for Commuting
Does recommend this car
---
Rating my new Yaris
by Susan from RI from Tiverton, Rhode Island | September 26, 2011
This car is fun to drive, easy to park, great visibility and gas mileage. Very comfortable, love the hatchback for carry groceries,
Purchased a new car
Uses car for Transporting family
Does recommend this car
---
Small weird car
by RedFlame from New Orleans | August 21, 2011
Very odd set up with center cluster and cup holders in front of AC vents. Smaller than my VW superbug. That said for a small cheap car-good performance, handling and mileage. Wonder about LT reliability as fit and finish have a fair amount of rattle. Maybe a good runabout.
Purchased a new car
Uses car for Just getting around
Does not recommend this car
---
tank
by dpow from eastern oh | March 3, 2011
this vehicle has taken me,my friends everyone where we wanted to go. drove 6.5 hrs straigh at 72 miles an hour never stopped for gas car is a tank good with high rpms wish it was bigger but the milage and reliability is awesome
Purchased a new car
Uses car for Commuting
Does recommend this car
---
Love it!
by Chuck from Washington | February 28, 2011
Surprising little car for the money! What can I say about the quality After all, it is a Toyota. Have a look at the reliability ratings For yourself.
Purchased a new car
Uses car for Commuting
Does recommend this car
---
People Who Viewed this Car Also Viewed
Select up to three models to compare with the 2011 Toyota Yaris.
2014 Subaru Impreza
Asking Price Range
$13,102–$22,930
Compare
2013 MINI Hardtop
Asking Price Range
$11,135–$21,667
Compare
2013 Lexus CT 200h
Asking Price Range
$15,971–$25,091
Compare
2009 Ford Flex
Asking Price Range
$7,190–$16,994
Compare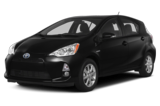 2013 Toyota Prius c
Asking Price Range
$10,577–$17,577
Compare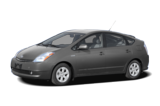 2009 Toyota Prius
Asking Price Range
$5,047–$12,347
Compare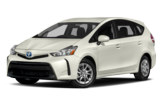 2015 Toyota Prius v
Starting MSRP
$26,675–$30,935
Compare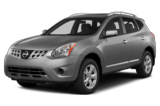 2014 Nissan Rogue Select
Asking Price Range
$12,816–$19,720
Compare
Featured Services for this Toyota Yaris