Average Ratings
---
25 out of 27 people recommended this car.
---
Value for money
by JAVES from Mauritius | June 13, 2016
This car is a real example of value for money. Sincerely no regrets. Just take and drive. Excellent for new drivers.
Purchased a new car
Uses car for Commuting
Does recommend this car
---
Highly Recommend
by Tracy M. from Alabama | April 15, 2015
I purchased this car certified used in 2014. When I saw it online, I was instantly hooked. I looked at a lot of cars before deciding to buy this one. It looks small on the outside but it is a lot more roomier than one would expect. I like the fact that the back seats can fold down and I love the where the cup holders are placed right near the steering wheel where it is easily reached. The car drives very smooth. You could be driving at 70 mph and it would be smooth. However, when it's windy you get a little less control. This car gets excellent miles per gallon. It takes less than $20 to fill up this car at $2.29 per gallon. I recorded how many gas trips I take. I fill up once every two weeks. I have a nickname for my Yaris, Jelly Bean and Jelly Bean is a reliable, cute, fun to drive, and an excellent value for your money!
Purchased a new car
Uses car for Just getting around
Does recommend this car
---
Yarvette
by CaliGirl from San Diego, CA | October 24, 2014
I thoroughly enjoyed my Yaris. Best part was the MPG. I bought the 2009 sedan with 26,000 miles in 2011 and just recently totaled her (Oct. 2014) with a healthy 170,000 miles on her, so I'd say I'd got my monies worth.The only major repair was replacing the serpentine belt ($75), even after replacing and a handful of adjustments it still squealed for a second when I started the car in the morning. I also replaced the fuel pump, but later found out it was an unnecessary fix because the problem was with the digital fuel gauge/the float in the gas tank, not the fuel pump (well played repairman, well played :/ ) I did not ever look into fixing that, I just made sure to fill up when it got to 3 bars. Other than that it was super reliable and an overall great car. And as a side note, hopefully you will not ever need to know this but it crashed a lot better than I would have ever expected. It is not the biggest car, but when I crashed the damage was almost unnoticeable to the naked eye. Yes it was totaled, but it was not a mangled wreck. I do not know if I just got lucky or if I had my guardian angel protecting me but I was pleasantly surprised by the crashability (?) of my little yarvy.
Purchased a new car
Uses car for Commuting
Does recommend this car
---
My little Yaris!
by miah_on_fiya from Dallas, Tx | August 25, 2013
I was a little hesitant to get this car because it was so small, but after my test drive it change my whole perspective. I get everywhere i need to go and rarely have to worry about gas or the prices! The ride is so smooth whether im on the highway or in the city. I only wish i had an aux outlet then it would be perfect. I havent had any issues, just change the oil when its times. I did replace the tires but i got it used! Overall the best car i've had.
Purchased a new car
Uses car for Just getting around
Does recommend this car
---
Toyota Yaris 2009 Sedan S
by Raju from Raju | March 1, 2013
This car 2009 model is total worth for money. Excellent Mileage, no maintenance at all. I just changed tyres once after 40K thats it. now its 60K with no issues. Only thing to be concerned is on snow more than few inches because of low weight this car skids a lot***** Winter tyres may do magic but, not tried. Over all perfect car.
Purchased a new car
Uses car for Commuting
Does recommend this car
---
I LOVE MY YARIS!!
by jayjellobean from tonawanda, ny | October 29, 2012
My 09 yaris has taken VERY good care of me. It was my first car and has not (knock on wood) given me ANY trouble in the two years I've owned it. It will crumple if you rear end someone (don't ask me how I know that). The style is super cute (not necessarily a "dude" car, in my opinion). Mine is silver w/body kit and pin stripes (I WANT BLUE RIMS!!). The Yaris compensates for my horrible driving (really) and I love that I can park almost anywhere. I would highly recommend.
Purchased a new car
Uses car for Commuting
Does recommend this car
---
I love my Yaris!
by Yaris Owner from New Haven, CT | July 3, 2012
I bought my '09 Yaris 4-door hatchback in March 2011; it was about 2 years old, certified, with around 49k on it. So I've had it for about a year and 4 months now. I commute 70-80 miles per day for work, so I have racked another 30k or so onto the car (around 80k now). Luckily, this car has given me exactly what I wanted - reliability and fuel efficiency. For the first 6-8 months I owned it, I regularly tracked my gas mileage and I was averaging 37-38 MPG with about 80% highway, 20% city driving. People who are riding in it for the first time often comment on how surprisingly spacious it is inside - even in the back seat - and the size just hasn't been an issue for me at all. I am 5'11 and have plenty of room up front. I also test drove a Yaris sedan, but I found the hatchback to not only look cuter but also feel more spacious inside - I think it's something to do with how they design the trunk on the sedan maybe? And I think that having the easy fold-down seats in the hatchback are more practical when you buy a car this small. With those seats down I can fit a lot back there - recently I bought 4 kitchen chairs and they all fit in at once, with the door closed! I don't mind the center console at all - you get used to it in about 2 days - and I love the cup holders being right in front of the heating/cooling air vents. As for safety, luckily I haven't experienced any serious accidents in it, but I did get rear-ended a couple of months back by a drunk driver in an SUV (luckily, she wasn't going very fast) and my bumper completely held up with only two teeny tiny dents from her license plate.... a few weeks later, I was actually a passenger in my mother in law's Accord when the same thing happened - we were rear-ended at low speed by a larger vehicle - and her bumper almost fell off. My little Yaris is stronger than I thought! I find it to be steady driving at high speeds on the highway, with the exception of extremely windy days or when I'm driving behind a huge tractor trailer. One of my only complaints with the car is that the steering wheel is hard to get in a comfortable position for a tall person like me. I need a telescoping wheel so that I can push the seat back without having to reach way out to grab onto the wheel, but it doesn't have this feature.
Purchased a new car
Uses car for Commuting
Does recommend this car
---
reliable small car.
by nguyenl from Louisville, Ky | October 10, 2011
Great on gas, easy to drive. Small and cute. Has more space than it looks. Great trunk and many other different features.
Purchased a new car
Uses car for Just getting around
Does recommend this car
---
Perfect Car for Me!
by Young Adult from Denver, CO | October 10, 2011
I traded in my 2000 Cadillac Deville for my 2009 Toyota Yaris, and have not regretted the decision. I LOVE driving my Yaris, it's so fun, reliable, and easy to drive. I live in a large metro area, and the WONDERFUL gas mileage has saved me money from the very beginning! I am a young, single adult--I don't know if I would recommend the hatchback to someone that plans on utilizing the back seat much. I thought I would miss the extra trunk space and 4 doors, but I really haven't. I have found the perfect car for me (FINALLY!) :)
Purchased a new car
Uses car for Just getting around
Does recommend this car
---
love it
by ms_cupcake from troy,oh | June 28, 2011
we owe 3-door. we travel everywhere in it. plenty of room for us and ours things. easy to drive and park. great gas mileage!! my only complain is that I wish I had cruise control.
Purchased a new car
Uses car for Commuting
Does recommend this car
---
People Who Viewed this Car Also Viewed
Select up to three models to compare with the 2009 Toyota Yaris.
2013 Lexus CT 200h
Asking Price Range
$15,971–$25,091
Compare
2009 Kia Sorento
Asking Price Range
$5,898–$12,798
Compare
2012 Subaru Forester
Asking Price Range
$12,136–$22,124
Compare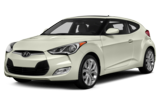 2013 Hyundai Veloster
Asking Price Range
$10,194–$17,070
Compare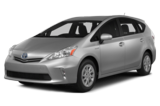 2014 Toyota Prius v
Asking Price Range
$14,944–$24,128
Compare
2008 Volvo S60
Asking Price Range
$3,514–$12,906
Compare
Featured Services for this Toyota Yaris