Average Ratings
---
26 out of 30 people recommended this car.
---
It's a great vehicle.
by First time Rav-4 owner from New York, NY | March 17, 2016
This is a great vehicle, I got mine from Haldeman Lexus of Princeton New Jersey, and got a great deal from their sales representative John Isidoridis on a 2009 Rav-4 Limited edition, for the price of what many other dealers are asking for the base model. Was definitely work driving about an hour from NYC for this great deal. I'm very happy with the performance of this Rav-4, being a loyal Honda CR-V user for the past 14 years (owned two Gen 1 CR-V's) I was very happy in that Toyota makes much more durable/sturdier light SUV's. Performance wise, the Rav-4 has more power the the CR-V's, much more comfortable ride, and sturdier suspension. I'm glad to have made the transition.
Purchased a new car
Uses car for Commuting
Does recommend this car
---
my sister's toyota rav4
by rav4 man from roland, iowa 50236 | December 24, 2015
great vehicle. plenty of room for the britax b-safe 35 infant safety seat. and very reliable. and after seeing so many 2006-2012 toyota rav4 models on the road i say who needs a domestic car that is nothing but junk and i say screw the domestic automotive industry companies. i stronly recommend this vehicle to anyone looking for a reliable vehicle made in japan or just to anyone looking for a foreign made vehicle as the foreign cars are better than the domestic cars and iam in love with the 2006-2012 toyota rav4 models as they are great vehicles and also very reliable vehicles too.
Purchased a new car
Uses car for Just getting around
Does recommend this car
---
RAV4 2009 Hidden Problems
by CP Frank from Ontraio/Florida Seasonal | March 8, 2015
Own, 2009 Rav4 Limited Not pleased that the latest suspension recall makes the arms unserviceable, making alignments impossible without replacing suspension arms. These cars have been devalued by Toyota's actions. At 84,ooo miles now need a $2700 replacement of rear differential coupler. Apparently a common problem with these cars.
Purchased a new car
Uses car for Transporting family
Does not recommend this car
---
Terrific car
by Craig from Hart, Michigan | February 9, 2015
Bought our '09 6-cyl in '12 with 5,367 miles. Sold a Honda Accord. Love the RAV with one exception.. mileage. Sold '97 Accord that was consistently getting 28-32. RAV, at best, gets 23. Miss the higher mileage. That being said, ride great, turning radius phenominal, spaciousness in rear for our two large dogs is the best in this size car. The rear end is straighter up which give better head room for tall dogs. Handles well in all weather. Very little road noise, etc. 6-cyl has much more spunk that you'd realize. After adjusting to lesser mpg than advertized, we'd do this all over again. Sorry they changed the back wheel. We love the storage under the dogs where they now put the wheel. We'll keep our '09 for that reason.
Purchased a new car
Uses car for Just getting around
Does recommend this car
---
rav4 lover
by buying easy from delaware, ohio | January 6, 2013
After going on line(being bombarded with emails) I went to the lots. After test driving several cars and suv type vehicles, I drove the Rav 4. the steering was exceptional and I felt that I had control of the vehicle. The blind spots were less for me(only 1) than other cars of this style.. I decided that the convenience of being able to put down the back seats from the rear was what I wanted. As soon as I stepped in my new car, I knew it was me.Very happy with it.
Purchased a new car
Uses car for Just getting around
Does recommend this car
---
Cheap Interior + Multiple Recalls = Fail
by joeysmom2000 from Indianapolis, IN | October 26, 2012
We had quality issues with the interior almost immediately and we had to fight Toyota to fix the problems. It seemed as soon as one got fixed, something else would break. Coupled with MANY safety recalls, this vehicle was a HUGE disappointment. We owned it for 3 years before running back to Honda!!
Purchased a new car
Uses car for Transporting family
Does not recommend this car
---
great performance, toyota quality
by rav fan from Rineyville, KY | September 11, 2012
I have a 2009 RAV4 4WD model with 30k miles and I absolutely love it. For a 4 cylinder, it's got plenty of power and can handle hills and highway passing with ease. The automatic transmission shifts very smoothly. Breaking is smooth and quiet. Handling with the electronic stability control is excellent. It's quiet, road and wind noise are well isolated. Fuel efficiency is excellent; I'm averaging 26 MPG in mixed driving. Seating for 5 is very comfortable and the rear seats even recline a bit—great feature for road trips with sleepy kids. Cargo room is great and downright cavernous with the seats folded down. The only thing I'm not big on is the swing-out cargo door. It swings out to the passenger side, so curbside loading is a little tougher—but that's a very minor concern.
Purchased a new car
Uses car for Transporting family
Does recommend this car
---
good for what it is
by zedvictor1 from | March 27, 2012
I bought the base 4-cylinder 4WD model with very low miles. I like the spacious interior and layout. The seats are firm but comfortable. The stereo booms. (I've had to turn down the bass as far as it will go.) I also like the higher vantage point when driving. However, I just don't understand those who claim the vehicle is quiet and has excellent fuel economy. It is not quiet: there is wind and road noise aplenty and at lower speeds the engine growls. You might get 30 mpg ambling along at close to 60 mph on an extended journey, but expect 26 mpg if you travel at 70 mph. I was hoping for better highway mileage than this. Also, the ride is not particularly smooth. You feel the bumps. At this point I am happy enough with the car's positive attributes, which include utility, but I am thinking I should have driven a Subaru Forester before making my final decision. No doubt I expected too much. The Nissan Maxima I traded in for the RAV4 was quieter, more comfortable, AND more economical. But that's comparing apples and oranges, isn't it.
Purchased a new car
Uses car for Just getting around
Does recommend this car
---
LOVE IT!
by Dash from STL | March 15, 2012
We leased our V6 Sport 3 years ago and have no intention of turning it in, we plan to buy it. It handles great, very fast for a SUV, total blast to drive. Its probably my all-time favorite vehicle. Really Great Car...
Purchased a new car
Uses car for Just getting around
Does recommend this car
---
2 thumbs up on the RAV4
by PV from Austin TX | January 30, 2012
I purchased a 2009 RAV4 4 2.5 litre 4 cylinder, base model, for my wife. Let me tell you this...if I were to get in it blind-folded, not knowing which vehicle I was in, I would have never guessed that it was a RAV4. The ride comfort is amazing! The independent suspension decreases body roll over uneven pavement. Road noise for a vehicle of this size is more than acceptable. Braking is smooth & quiet. It absorbs bumps in the road like they were nothing. Wind noise is average but better than most. Acceleration is excellent. I barely have to apply pressure to the throttle to get it to move. Without even having to stomp down on the pedal & the 4 cylinder turns into a monster & easily pulls away from the pack. Engine noise is surprisingly almost non-existent. Sometimes there is a little engine noise at lower RMP from the timing chain but not noticeable as you begin to drive. Not saying it will win a race but very good overall. The transmission is sooo smooth. You'll hardly notice it changing gears. It's also very intelligent & seems to be in the correct gear for your driving conditions. The steering it tight & very responsive. The seats are amazingly comfortable. They almost cradle you back. The rear seats are nice because not only do they move forward & backward but they also recline so many different angles. One thing that I love about the cock pit is that all the stereo & climate controls are placed easily within arms reach. There's a little accent light that illuminates the center console at night. The front head lamps project a nice powerful, even glow across the whole road & when you turn the brights on, I believe that the low beams stay on as well, making the brights, even brighter. All the exterior marking, brake, turn, & headlights have a very nice placement. The rear tail appear to have mini led lights that make them extremely visible at night. The stereo system has 6 speakers & man, I have to turn the bass down to like level 2 or it's almost too much. The stereo is awesome for a factory system. The interior lights self dim after you close the doors. The speedometer & RMP gauges are nicely lit & very visible at night. I really don't have many complaints with this vehicle. I kind of wish that it had factory tinted windows & fog lamps but that's ok. Clear glass makes visibility better. Also the light for the rear door is actually on the door...so as you open it wide, it doesn't really illuminate the rear cargo area that well. I have compared this to the Honda CRV & I have to say that this vehicle it right up there with it. I just love this vehicle. It makes me feel real good knowing that my wife is driving something built so well.
Purchased a new car
Uses car for Commuting
Does recommend this car
---
People Who Viewed this Car Also Viewed
Select up to three models to compare with the 2009 Toyota RAV4.
2017 Volkswagen Golf
Starting MSRP
$19,895–$21,595
Compare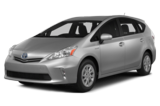 2014 Toyota Prius v
Asking Price Range
$14,944–$24,128
Compare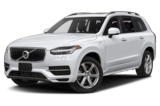 2017 Volvo XC90 Hybrid
Starting MSRP
$71,800–$104,900
Compare
2017 Volkswagen Jetta
Starting MSRP
$17,895–$27,895
Compare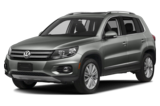 2017 Volkswagen Tiguan
Starting MSRP
$24,995–$36,475
Compare
2017 Audi A4 allroad
Starting MSRP
$44,000–$44,000
Compare
2017 Dodge Viper
Starting MSRP
$95,895–$118,795
Compare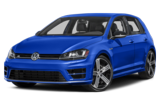 2017 Volkswagen Golf R
Starting MSRP
$35,655–$39,375
Compare
Featured Services for this Toyota RAV4