Average Ratings
---
49 out of 53 people recommended this car.
---
Prius is BADLY designed interior & exterior.
by momo from SF, CA | March 14, 2016
We bought our Prius used. First, the car is very low. Also, visibility is bad. Interior has numerous blind spots & even with a back up camera still have blind spots! Second, interior is extremely poorly designed! Everything from the dash positioning, the tiny plastic gear shifter, and the car seats. The gear shifter takes a large part of the cabin, it has a horribly designed storage space that literally contorts your wrist just to access! Terrible ideas! There is no arm rest & the cupholder cuts into your elbow. Front seats can't move all the way forward. Low ceiling is bad especially if tall, you'll hit your head. Doors are badly designed no storage. No locks for glove compartment. Rear seats can't move forward. Again no storage in center cabin. NOISY as heck interior. Terrible insulation! Speakers are low grade you need to blast just to hear the radio or use bluetooth. The only good thing is the fuel efficiency. Otherwise Prius are uncomfortable interior and extremely poorly designed. AVOID.
Purchased a new car
Uses car for Transporting family
Does not recommend this car
---
great car
by broncosguru from Myrtle Beach, SC | December 14, 2015
Ok so I feel I have tested this car enough to write a review lol! I bought this car new and today it has almost 140,000 miles on it. That is not a type o that is correct 140,000 miles on a 2012 model. I'm not much of one to write a review but I just had 2015 Chevy Camaro for two weeks as a rental car and after having it and missing my Prius for two weeks I'm writing a review for each. Obviously I drive a lot for work which was the main purpose for buying the Prius and 140,000 miles later I still have no regrets. This car does lock you in my options for my next car are limited as after getting close to 50 mpg for so long I can't imagine going too far backwards in that. Over the car is fairly comfortable in ride and finish for being a small mid-size car in its price point. Gas mileage has been great and my only complaint would be the noise level at highway speeds even though better than my 2009 Honda Civic I had prior to this. Reliability wise at 140,000 miles all I have done is regular maintenance and changed tires and car still runs fantastic. I would recommend this car to anyone it is not the most fun car to drive but if reliability and gas mileage are a high priority to you I'm not sure you can do any better than this car at its price point.
Purchased a new car
Uses car for Work
Does recommend this car
---
Prius Love
by Practical Person from New Castle. DE | October 31, 2014
After almost 2 months of research, shopping and countless test drives, I finally found/decided a 2012 Prius that was right for me. I knew I wanted a used car with the best gas mileage possible and a reliable track record. I do not regret my choice one bit. I hang on to my cars for a really long time. This was the best choice for me.
Purchased a new car
Uses car for Commuting
Does recommend this car
---
Good for college student
by orange from | June 5, 2014
It's looking good, I very like it this my first dream car for a student. It's easy parking not small and not big; good for grocery and going to school. Has a lot shine color. I wish my sweet mommy can say ok buy one for me, but may be too much for her, I already used her a lot money for the college; I think will be see my dream car in my dream. :) !!
Purchased a new car
Uses car for Just getting around
Does recommend this car
---
love the Prius
by gas saver from sicklerville NJ | February 25, 2014
I smile every time I see this car. I absolutely love passing by gas stations. My truck would average 17 miles per gal. This wonderful car averages 50 MPG! I love its easy steering and braking. The one thing that does scare me is its low front bumper. So I drive slow near potholes and parking close to curbs. I love how these cars last forever and hold their value. It makes me happy to drive when I don't have to worry about spending a fortune in gas.
Purchased a new car
Uses car for Just getting around
Does recommend this car
---
80MPG Clean Air Fuel Efficiency Toyota Prius
by 70MPGPrius from Phoenix, Arizona | December 12, 2013
It is what I do, I make the 45 MPG Prius get 80 MPG, how with Electro-Chemical Catalyst Technology. If you want a 80 MPG Prius, Zero Pollution and Life Time Limited Power Train Waranty, then the Prius CAFE, is the vehicle for you.
Purchased a new car
Uses car for Commuting
Does recommend this car
---
I hate my Prius
by Certed from Los Angeles, CA | June 17, 2013
I bought a 2012 Prius 2 in November 2012. The style of the car (it's angled up) makes it too hard to see behind and around it. I removed the back headrests that were blocking the view from the back window. I make sure that the trunk cover does not angle up, further blocking the window. I still can't see wll enough to feel I won't hit anything when backing up or changing lanes. It's hard to see things that are low, such as small cars, and I almost hit a Honda S2000. The dealership told me to learn to use the mirrors. I have been driving for over 30 years and never had this issue. It is not my driving, it is the bad car design. That must be why they added backup cams to some new models - to make up for poor visibility.
Purchased a new car
Uses car for Commuting
Does not recommend this car
---
Getting 48 mpg in my new Prius!
by G3P0 from New Haven, CT | May 13, 2013
Bought a new 2012 Prius because we needed a 2nd car and fuel economy was really important to us. Other reviews were positive and my first two fill ups proved the Prius lived up to the hype. Got 48 mpg both times so far. Those that argue that the price doesn't justify the savings, well, it depends how much you drive and what your values are. Some people will pay extra for a luxury car or navigation or a V8 engine. I paid 'extra' for a car that pays for itself. We drive about 25,000 miles per year so my Prius car payment will be almost totally covered by my savings in gas! Went with the 2012 because it was cheaper than the 2013. Didn't need the extra trunk space that came with the Prius V. Considered the plug-in, but it only has a 10-13 mile range and in Connecticut, electricity is not that cheap So it didn't make sense for us.
Purchased a new car
Uses car for Work
Does recommend this car
---
We love our Prius!
by Debbie in Alberta from Tees, Alberta CANADA | April 8, 2013
We traded in our '09 Prius with 236,000 km and no huge repair bills, except maintenance and oil changes for our beautiful ocean-colored 2012 Prius. We don't buy extended warranty, since the car is so reliable. We drive 130 km/day to and from work, never have to worry about starting the car in -35 degree weather and it handles very well with snow tires in the winter. It's the only way to go with gas in Canada at $109/litre or $4.50 US gal. Love the bluetooth radio, and leaving key in my purse to open the car
Purchased a new car
Uses car for Commuting
Does recommend this car
---
best green car
by environmental enthusiast from minneapolis | January 9, 2013
Excellent vehicle in every way. I love it. The navigation is complicated and takes getting used too. Good ride and acceleration. Getting 50 mpg with sixty percent highway driving and commuting sixty miles a day.
Purchased a new car
Uses car for Commuting
Does recommend this car
---
People Who Viewed this Car Also Viewed
Select up to three models to compare with the 2012 Toyota Prius.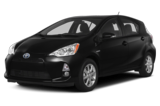 2013 Toyota Prius c
Asking Price Range
$10,560–$17,580
Compare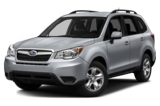 2014 Subaru Forester
Asking Price Range
$15,511–$27,463
Compare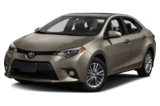 2015 Toyota Corolla
Starting MSRP
$16,950–$22,955
Compare
2012 Kia Sorento
Asking Price Range
$8,917–$20,685
Compare
2014 Toyota Avalon Hybrid
Asking Price Range
$18,948–$32,740
Compare
2013 Toyota Camry
Asking Price Range
$11,858–$19,586
Compare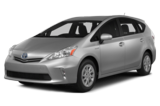 2013 Toyota Prius v
Asking Price Range
$12,927–$22,383
Compare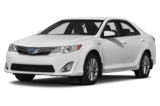 2013 Toyota Camry Hybrid
Asking Price Range
$13,096–$21,000
Compare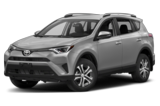 2016 Toyota RAV4
Starting MSRP
$24,350–$32,910
Compare
Featured Services for this Toyota Prius