Average Ratings
---
25 out of 32 people recommended this car.
---
Great Buying Experience
by Backstreets from Burlington, NJ | April 2, 2015
Purchased this car for our daughter from Liberty Toyota in Burlington, NJ. This car was a steal. Only had 10,000 miles and looks brand new. Dealing with the sales team was like working with a friend. They were professional, courteous and just plain down-to-earth. Would highly recommend both dealership and this vehicle. We couldn't be happier.
Purchased a new car
Uses car for Transporting family
Does recommend this car
---
AWESOME Salesman and Service at the dealership!
by dmurray from Parkesburg, Pa | May 12, 2014
I bought my 2012 Corolla S from Hershey Motors in Parkesburg, Pennsylvania from a very professional young man named Dustin Worner. He was very helpful, and very enthusiastic about his job! I would recommend this dealership to anyone if they are looking for nice, used vehicles for great and negotiable prices. I am very satisfied!
Purchased a new car
Uses car for Just getting around
Does recommend this car
---
Good Car
by Toyota LE from Floral ave,Ithaca, NY,14850 | February 7, 2014
I would like to thank to a friend at Maguire Family of Dealerships name started with H and Sh that explain me everything about this toyota corolla 2012. This is a good car and reliable vehicle.
Purchased a new car
Uses car for Transporting family
Does recommend this car
---
totally disappointed
by ken in az from az | August 29, 2013
Bought this 2012 corolla May 2012.Car now has only 6000 miles on it.Dont drive car much. its uncomfortable ride,lack of power,bad location of side view mirrors,exstremely bad steering controls,.I feel that this electric power steering is not safe,and probably cause accidents. I don't understand why they went with electric power steering, but its probably cheaper than hydraulic.I have a 2001 corolla that I prefer to drive with 177m miles. It has more power,gets 34mpg,much more comfortable,feel safer in it,and pleasure to drive.I cannot wait to get rid of this 2012corolla.do not recommend this car at all.
Purchased a new car
Uses car for Just getting around
Does not recommend this car
---
Great car for college student
by Baseball mom from Stafford, VA | July 21, 2013
This car is a great car for a college student who has to worry about paying for gas and maintenance. Gets great gas mileage and has lots of room for bringing stuff back to school. It is comfortable for a small car and the Bluetooth and satellite radio is wonderful to have ....so is the Navigation.
Purchased a new car
Uses car for Commuting
Does recommend this car
---
2012 Siver Certified Pre-owned Corrola Sport
by windows71 from Philadelphia | April 9, 2013
PROS:Love the car in general. It get decent gas milage, good pick-up, plenty of room in the interior even for a small car, power little 1.8L engine, Rides very smoothly, Good handling, A lot of cool options, great sliding moon roof, very sylish, Comfortable front seats, Power Everthing, Hands Free Cell Phone Hookup through your speakers for safe driving while talking on the phone, 6 Air Bags. All around a great car for the money. CONS: So far we had to take it in for service because the was a noice in the steering wheel column that was getting louder by the day.. They replaced one part and it made the noice alittle better. The dealer said that the other part in the steering column that is making the noice still is a $2000.00 part and Toyota will not authurize the repair because they claim it's a charictistic of the car and that there is no safety issue?!?!. I have had the car for 31 days now. We took it in for service on April 2, 2013. We had a rental car, same year and moel with about the same milage and it didn't have any sounds to it. We also road a 2010 Corrola S for about a week and their was no noice in that car either. Bottom line is they have to replace that part because it was within the 30 day no questions ask policy to fix ANY problem the car may have. Prior to taken it to the service center we took it tto our mechinic and he said it needs to be replaced and it will continue to get worse. That was not right what this Dealer is doing to my girlfriends car. So buyers beware. If you are looking at any newer used Corrola Sport listen close to the steering colum with the windows up, radio off and nake sure the heat or air isn't on. If you hear a noice coming from the steering colum either don't buy that car or get it in writing that it will be fixed no matter what the expence is for Toyota. They have a lot more money then most of us car buyers. Just thought I would let people know about this. In China there was a re-call on the steering colum of 1.5 million cars. It also said there was another 1.25 million recalls for the same issue but only mentioned they where in other countrys?!? Good Luck
Purchased a new car
Uses car for Just getting around
Does recommend this car
---
great car
by great car from fallon nv | January 20, 2013
great car r rrrrrrrrrrrrrrrrrrrrrrrrrrrrrrrrrrrrrrrrrrrrrrrrrrrrrrrrrrrrrrrrrrrrrrrrrrrrrrrrrrrrrrrrrrrrrrrrrrrrrrrrrrrr
Purchased a new car
Uses car for Transporting family
Does recommend this car
---
give me my 2005 S back!
by 2nd corolla s from Raleigh, NC | January 12, 2013
Traded in my 2005 Corolla S for a 2012 S, deciding that the reliability AND the mileage, which was still pretty decent after 8 years. After less than 5 months (and confirmed after extensive travel over Christmas), I will not buy another Toyota and will not keep this car after I have paid it off. Besides the loose and mushy steering feeling; the annoying beeping of the key fob (my last one was silent); and the chronic loss of bluetooth connectivity to my iPhone, the real issue is the appalling mileage. It is worse than my previous car at 8 years. My 2005 new was getting 40 mpg highway immediately and after 8 years I could count on 35, which wasn't great to me, but acceptable. This new car? 30, if I am lucky, at 5,000 miles. I feel sick driving this car and so disappointed, I am going to be saving to try and pay it off sooner just so I can trade it for something with better mileage. I never imagined that the mileage would be so abysmal, and regardless of the reliability and the fact that most of my family buys Toyota, I will not be buying another one.
Purchased a new car
Uses car for N/A
Does not recommend this car
---
Great car!
by Car Hugger from Arizona | January 7, 2013
I like my corolla. It has everything I need and gets me to point a to point b. Also I like how it has ipod and blue tooth. Had it for a few months and I am impressed.
Purchased a new car
Uses car for Commuting
Does recommend this car
---
A big disappointment
by disappointed Corolla owner from Dallas Texas | January 3, 2013
The 2013 corolla is a big disappointment. First the dealership told me it had all the features of the 2006 corolla I had until a State farm customer destroyed it. I bought it and drove it home after dark only then finding out that despite a clever attempt to make it look as though it had automatic headlights , it did not. I spent the next day trying to get the dealership -- to do something about this or take it back, but they used the delay time to register the title ( signed at 5:30 p.m. yesterday) and said it was now a used car. What a scam. I would never have bought it had i known it did not have automatic headlights.
Purchased a new car
Uses car for Commuting
Does not recommend this car
---
People Who Viewed this Car Also Viewed
Select up to three models to compare with the 2012 Toyota Corolla.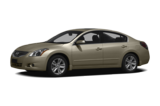 2011 Nissan Altima
Asking Price Range
$6,770–$14,714
Compare
2014 Hyundai Elantra
Asking Price Range
$9,743–$16,851
Compare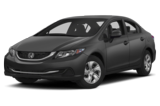 2013 Honda Civic
Asking Price Range
$10,831–$17,923
Compare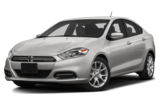 2016 Dodge Dart
Starting MSRP
$18,395–$21,395
Compare
2013 Toyota Camry
Asking Price Range
$11,858–$19,586
Compare
2012 Subaru Forester
Asking Price Range
$12,124–$22,112
Compare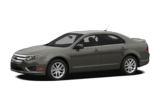 2012 Ford Fusion
Asking Price Range
$7,726–$16,102
Compare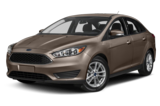 2016 Ford Focus
Starting MSRP
$17,225–$23,725
Compare
Featured Services for this Toyota Corolla