Average Ratings
---
59 out of 64 people recommended this car.
---
Great Bang For The Buck
by KPM from Toledo, Ohio | October 2, 2015
This is a great value car for the cost, highly reliable and easy to care for. This was my second car ever, and I had to buy it in a hurry after a car accident left me stranded. I did some research, and wanted a comfortable car for Point A to Point B driving. I owned the car for around 60,000 miles before trading it in for a hatchback because of my expanding business. I did a lot of high way and city travel in this car - and had no real complaints, even for the long drives which could last up to 10 hours in a single stretch. I was able to load a lot into the car. At the time of my trade in, the car had 74,000 miles on it. I had no major problems with it, repairs, or mechanical failures. Most of the care of the car for things like changing the air filters are easy to do by yourself, youtube videos showing me how to manage it easily on my own - thus saving a lot of money over time. The only thing I had to replace in my time driving this car were the tires, and battery. The only negatives are things you can expect from a budget car - it's not a performance race car, even so I easily got up to speed for traffic and on ramps. The drive was noisy, but that's what you can expect from a budget car that is fuel efficient. If you want a sound proof race car, go buy one. I averaged around 36 mpg in this car. I did a lot of highway driving. From years of driving this car, I give it a solid positive rating for being efficient, comfortable, RELIABLE, and easy to care for.
Purchased a new car
Uses car for Commuting
Does recommend this car
---
2010 Corolla
by JRW from Baltimore, MD | August 8, 2015
Did the research and thru cars.com was able to find the exact model, color & price for the Corolla. Always check Cars.com in doing your research before car buying. Thanks guys!
Purchased a new car
Uses car for Work
Does recommend this car
---
Great!
by Edmond from | September 9, 2014
We have a 2010 Toyota Corolla S.The S trim added features like 16 in. Alloy Wheels,a rear spoiler,fog lights, and more.The car looks nice and sporty from the outside.The car has great fuel efficiency. Unfortunately,the interior of the car sucks.There is a lot of hard plastic.The center armrest for the front seats is made of hard plastic and it is uncomfortable. Overall,I recommend this car because it's cheap.
Purchased a new car
Uses car for N/A
Does recommend this car
---
Awesome Service, Comfortable Atmosphere
by Eusebio Maldonado Jr from STATEN ISLAND, NY | May 21, 2014
This was my first experience buying a car actually so naturally I was a little nervous when I arrived, As soon as I got in I was treated to a very comfortable group of guys, Sam & Sammy are awesome guys and very good sales people. They were very patient with me as I was conflicted with which car to buy, The guys at Sam and Sammy were on the phone working out the best deal for me and in the end I walked out with the best car in my price race!, The 2010 Toyota they sold me was in excellent condition as if it was out of the showroom, If you're not sure where to go, GO HERE. HIGHLY RECOMMENDED!!!
Purchased a new car
Uses car for Commuting
Does recommend this car
---
Toyota Reliability
by zach1122 from indiana | February 23, 2014
This car buy far isn't the best car for features. This car is however a very reliable appliance. Its comfy and rides nice. If everyone in the world owed a corolla mechanics would be out of business. I'm mechanical myself and this car is by far more reliable then the competition. And I mean all brands. Yes it is more boring then all the other brands like they say. But boring is bs when you speak off reliability. If you want a world class highly reliable vehicle buy a corolla. If you want a poor reliability "fun to drive and many features" buy a Hyundai , Chevy or ford. The choice is yours but I choose high reliability and less under the hood time. I say yes to the boring styled featureless corolla.
Purchased a new car
Uses car for Transporting family
Does recommend this car
---
Great car but not perfect
by marktwain from Orem, Utah | February 21, 2014
Bought an LE with 5,000 mi on it and now it has 23,000 mi. Has been flawless and actually very comfortable for a small car. It's a little wind noisy at high speeds, and I have the 4 speed automatic and when driving 75mph the engine will be at 3,000 rpm or more. Not a huge fan of the electric steering, which did take some getting used to. It is by no means a fast car but it can get up and go just fine for normal driving situations. Over last summer I averaged 34 mpg with mixed driving, and with only highway driving I get 38 mpg. There is a reason Toyota has been using the same 1.8L engine and 4 speed transmission for so long: they just work and never die. The car does have some weird quirks about it: the ignition keyhole is not illuminated, there are only 3 windshield wiper settings, the stock stereo is pretty bad, and the interior has a lot of plastic panels which can creak/ rattle. Overall I just wanted a simple car that was cheap to maintain, got good gas mileage, and that was ultra reliable. So far it has met these expectations, and I plan on driving it into the ground.
Purchased a new car
Uses car for Just getting around
Does recommend this car
---
Toyota equals reliability
by Corollafan from Wisconsin | February 13, 2014
My wife and I have had great success over the last eight years with Toyota vehicles. I recently traded in a 2006 CE Corolla with 85000 miles on it for a 2010 LE Corolla with 30000. The previous owner took very good care of and traded it in to a local dealership where we found it. Smooth, quiet, handles very well, seating is more comfortable than the 2006. Too soon to tell if the gas mileage ratings are accurate or not. Increased space noted for backseat passenger leg room compared to the 2006. As a 4 cylinder, it doesn't have the greatest acceleration over 50 mph. Overall, great value for money.
Purchased a new car
Uses car for N/A
Does recommend this car
---
Love this CAR
by PrissyKrissy from BARRINGTON, NJ | February 5, 2014
I OWN A 2010 COROLLA S. BOUGHT IT CERTIFIED AND IT IS AN AMAZING CAR. ONLY ISSUE I HAVE WITH IT IS IT HAS NO PICK UP UNTIL AFTER 40MPH. BESIDES THAT ITS AN AMAZING CAR :)
Purchased a new car
Uses car for Having fun
Does recommend this car
---
Never A Letdown
by Joyrider from Dallas-Fort Worth, TX | November 29, 2013
I was the owner of a 1999 Toyota Corolla before I purchased the 2010 Toyota Corolla, and it lasted me about ten years! I was determined to find another Corolla because of the reputation and value that it holds. I've driven almost 1300 miles, and it feels great! I am loving the simplicity of the car, but the great mileage it has. I am currently averaging 33 MPG on the highway, and that's saving me money! The car rides smooth (obviously, on bumpy roads, it will be bumpy); it's as if I am riding on air. It was hard to let go of the 99 Corolla, but I definitely am satisfied with this car, and will feel that I will have another 10+ years with THIS Corolla.
Purchased a new car
Uses car for Commuting
Does recommend this car
---
good one
by Red from Whitman, MA | July 16, 2013
I had two Toyota's a long time ago. In fact it was the first car I bought new. I had my second one for over 10 years and it was still a pleasure to drive. If i didn't have an accident i probably would still be driving it. That is why I choose another one. I wanted that feeling of reliability again when i went places.
Purchased a new car
Uses car for Just getting around
Does recommend this car
---
People Who Viewed this Car Also Viewed
Select up to three models to compare with the 2010 Toyota Corolla.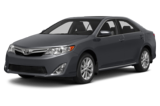 2014 Toyota Camry
Asking Price Range
$12,616–$19,980
Compare
2013 Volkswagen Jetta
Asking Price Range
$8,750–$17,994
Compare
2014 Nissan Rogue
Asking Price Range
$15,327–$25,119
Compare
2014 Ford Focus
Asking Price Range
$9,203–$16,583
Compare
2010 Nissan Altima
Asking Price Range
$6,177–$13,797
Compare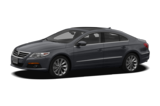 2012 Volkswagen CC
Asking Price Range
$8,578–$17,674
Compare
2012 Honda Accord
Asking Price Range
$10,072–$18,072
Compare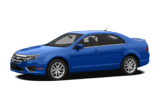 2011 Ford Fusion
Asking Price Range
$6,207–$14,683
Compare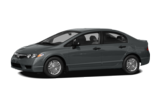 2010 Honda Civic
Asking Price Range
$6,369–$13,273
Compare
Featured Services for this Toyota Corolla