Average Ratings
---
20 out of 25 people recommended this car.
---
Basic High Quality
by Wild Turkey from Denver, Colorado | March 26, 2016
The 2001 Camry just oozes reliability. Some of then listed on the internet have more than 200,000 miles. It's fun to drive, gets good gas mileage, is comfortable, and performs flawlessly. The V6 engine has plenty of quiet power and can handle any condition needing power.
Purchased a new car
Uses car for Just getting around
Does recommend this car
---
Florida Camry Owner
by Florida Camry Owner 2001 from Gainesville, Florida | December 27, 2015
I purchase this car brand new in November 2000. It is a 2001 Toyota Camry LE. It is now 2015 and I still own the car and it has close to 195,000 miles. The car has mostly only required routine maintenance. It is on its 3rd battery, third set of tires, and as of today I have changed the water pump and timing belt twice. The only other problems I have experienced with the car were oil pan and oil gasket leaks after having owned it for approximately 11 years, and the center brake light in the center of the spoiler going out and not being able to find a replacement due to it being an after market product. I did have problems with the pollution control and emission systems and had to eventually replace the entire system up to an including the catalytic converter. Overall eventually replacing the exhaust and emission systems over a period of approximately 3 to 4 beginning after my 11th year of ownership were my major expenses with the car. The radio in the car still works although it could use an upgrade. I really like this car. In fact I have owned somewhere in the neighborhood of at least a dozen cars over the years and this one has by far exceeded them all in durability and longevity. Although I now have a second car. I plan to keep this car until it becomes a classic.
Purchased a new car
Uses car for Just getting around
Does recommend this car
---
My Camry for 11 yearsI
by fShekar from Wynnewood, PA | April 28, 2015
I brought this Camry in 2004 with 30,000 miles on it. I have been driving the car for the last 11 years and no problem. Recently I was involved in the accident as a result the front bumper was destroyed. I got the new bumper and painted. The car runs great, except for small dents, it is a great value.
Purchased a new car
Uses car for Work
Does recommend this car
---
My first car
by S0Hm from Winston-Salem, NC | December 20, 2014
I recently got my drivers license and the car I got was the 2001 Toyota Camry LE. In fact it was my mothers car, and then she gave it to me. We got it back in 2001 when I was about 3 years old, so this car has been running exceptionally for a very long time. I got it with about 143,500 miles on it and has had only one major repair on it (the sunroof). Other than that, it is a very reliable car, comfortable, has plenty of trunk space, looks, feels clean, it is also great car when on a budget. The mileage is great, in fact it gets about 30 mpg which beats most other similar sized cars. Some of the features that I have with the LE model include leather seats, leather interior, power windows/lock, AC,heat, drivers seat is electronically adjustable, the sound system is also upgraded. There are others, but I do not know them by memory, as we have had this car a long time. This car has seen all types of weather. It has been up north in the cold and it has also seen the beach multiple times. I live on the east coast in the mid atlantic region, so temperatures are mild year round. One issue that I did find is that as the car ages, the paint wears off. I am sure that it is true with all cars, but the Camry seems to wear on the hood. So, be aware of that, it is a easy fix if caught early on in the wearing process. Also, the car does not have heated or cooled seats, so in extreme heat and cold, it can be quite uncomfortable at first. All in all, this has been a workhorse. It has seen a lot of the country and has kept us safe for almost 14 years, and I am glad to have it as my own. I would definitely recommend this to anybody who is looking for an affordable sedan that looks sleek, has comfort, and has great mileage. I would however, recommend any of the early 2000 Camry's as I like the body shape and look of them. The newer Camry's don't look as good.
Purchased a new car
Uses car for Commuting
Does recommend this car
---
2001 Toyota Camry LE
by Just a College Kid from Cumming, GA | April 7, 2013
My Camry, while not exciting in the least, is incredibly reliable. It's built like a tank - I bought mine at 142,000 miles and have since put on about 8,000 mostly highway miles. On the highway, where I spend most of my time, the car is relatively quiet, very comfortable, and gets decent gas mileage (the worst highway mpg I recorded was 28, the highest 35, but it usually averages between 29 and 30). Around town, the four-cylinder has plenty of pep from a stoplight, but the city gas mileage is quite disappointing. The ride is very isolated and the steering is light, but it is easy to place the four corners of the cars in parking lots and on highways. The Camry is basic transportation at its best - affordable, safe, and reliable for anyone of all ages. As a college student, I might want for something with more emotional appeal, but it satisfies every rationale for purchasing a vehicle.
Purchased a new car
Uses car for Commuting
Does recommend this car
---
One owner GEM.
by Car Guy from Hammond, LA | January 5, 2013
We just bought this car from the original owner. The car was obviously well taken care of and babied by the nice older lady who owned the car. Timing belt had already been changed out and a new radiator was installed. She even gave us all the receipts. Runs and drives like new. My daughter in law should get a lot of use out of this car as she enters graduate school. I've been looking for a car like this for at least 3 months. Once in awhile, if you remain patient, you can find a GEM.
Purchased a new car
Uses car for Commuting
Does recommend this car
---
Another Great Toyota Family Car
by BobC from Victoria British Columbia Canada | December 30, 2012
I am in the mist of purchasing a 2001 Toyota Camry CE. If this car performes as good as my 1989 Camry,which I still have and use it as a run around car. This car has never let me down, it is the Toyota way. I love the 4 cylinder engines which are good on gas, and easy to work on if you are a do it yourselfer. I will be happy with the simple but attractive dash and controls. The trunk is very roomy and well laid out. BobC
Purchased a new car
Uses car for Transporting family
Does recommend this car
---
good intil something goes wrong
by pleased but not satisified from colorado | December 21, 2012
I bought my camry when it had 60,000 miles on it i loved it but then the shop guys told me that they would have to pull the engine to fix it that will cost around 2k to do. I am looking to trade in this car soon but I love it even though this is the only trouble it has ever given me they said they last forever but once they break down its alot of money to fix
Purchased a new car
Uses car for Just getting around
Does recommend this car
---
Camry LE V6
by ownfor11yrs from AZ | June 18, 2012
I bought this car new from dealership. I brought it to dealership for maintainance regularly. Right after the 3 yr warranty, the visor cover broke, one after the other. The air-recycle button would not response. I had to hit it several times to engage. CD player skipped after 5 yrs with occasional use. The engine mounts broke twice. Around the 10th year, right after 110K, the emission control between the trunk and the gas tank failed, cost me $800 to fix. I did mostly city driving and weekend high-way driving (average around 12K/yr). Right after that, the wiring in the trunk where it went to rear brake light and stuff broke, costing +100 to fix and rerun wiring from the steering wheel to the back. Now, at 115K, the mechanic said that the inner rod end cover broke, cost around 1K to replace the whole thing; the engine block cover is leaking, costing around 1K to replace the seal.
Purchased a new car
Uses car for Commuting
Does not recommend this car
---
Pls get in touch when u have a fairly used camry.
by Strong and Reliable car from Lagos,Nigeria | September 20, 2011
Toyota camry has been most reliable and dependab;le to me.l prefer it all the time.Kindly make ur words a promise on this matter.
Purchased a new car
Uses car for Transporting family
Does recommend this car
---
People Who Viewed this Car Also Viewed
Select up to three models to compare with the 2001 Toyota Camry.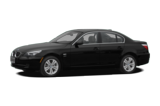 2008 BMW 550
Asking Price Range
$10,329–$19,349
Compare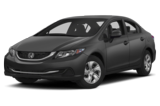 2013 Honda Civic
Asking Price Range
$10,843–$17,927
Compare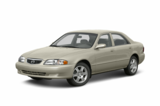 2002 Mazda 626
Asking Price Range
$767–$5,635
Compare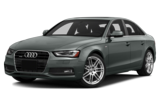 2014 Audi A4
Asking Price Range
$19,846–$32,942
Compare
2016 Chevrolet Trax
Starting MSRP
$20,300–$26,730
Compare
2011 BMW 760
Asking Price Range
Price Coming Soon
Compare
Featured Services for this Toyota Camry