Average Ratings
---
16 out of 16 people recommended this car.
---
One of the best built & safest cars you can own
by Bubs from Clinton, MS | July 19, 2016
Wonderful car. Dependable as the sunrise. Huge interior. Comfortable. Performance, yes. You need to go right now? Stand on it and it will go! But.. without a doubt, and the main reason I'm writing this review, is because these cars are built like tanks. What are the odds.. but I have a twenty something daughter that has had 2 of these and has been in 2 wrecks with them. I know. But here's the thing. First one was not her fault. (2001 Model) Rainy weather, car cut across in front of her. She hit the brakes and broadsided them at 45 mph. The ABS kept it straight. After the wreck, looking at the car it was textbook perfect crumple zones. The car dispersed the energy of the crash evenly throughout the structure. They all had on seatbelts. Got out of the car and walked around with a scratch. Both front airbags deployed. NONE of the glass broke. Not even a crack. The doors all opened and closed. Very impressed with the engineering of this car. Second one was today. (2002 model). Moment of inattention, UPS truck stopped while making a turn. she hit the brakes and swerved to the right. Ran off the road and the car was ON ITS SIDE IN A DITCH. I kid you not, the motor never quit running. It happened in front of a fairly large business and some of the guys came running out and uprighted it it for her so she could get out. No glass broken. Air bags didn't even deploy. Once again, looking at it you could see the areas that absorbed the stress. If you want a safe car, that is very affordable, you absolutely can not go wrong with these Avalons.
Purchased a new car
Uses car for Just getting around
Does recommend this car
---
Great car
by Swan from New Jersey | February 13, 2015
I bought this car with 115000 miles, had it for a few months now. The previous owner provided me with full service history (bought it new) and its been a joy to own for theml over 12 years - very reliable. Lets start with the bad. Suspension - has a very soft feel to it. New dampers might help but this is sold as a luxury type car so very comfortable in that respect. Gearbox - I've always had a manual and the auto box is not my favourite, but that's just my preference. Styling - Yep, not the prettiest car around but you get used to it. The good: Luxury - Feels like a true luxury car. Comfortable seats and spacious. Lot of extras that makes it a joy. For a family this is a great car with ample space. Performance - Once you get used to the auto box its a joy to drive. More than enough power for regular driving and great on longer distances. a Great cruiser at any speed. Noise - very quiet. You will always be able to have a normal conversation at any speed. I'm very pleased with my purchase and its reputation has been established over many years, not just one persons opinion.
Purchased a new car
Uses car for Just getting around
Does recommend this car
---
Other than Style, Everything else is perfect.
by raingblustar from Chicago, IL | June 15, 2014
The exterior style is not my type at all. However, my dad loved it and so I decided to give it a shot. I purchased the vehicle when it had 44,000 miles. It's been more than 3 years and it now has 85,000 miles. The 2002 Toyota Avalon STILL runs perfectly. It's comfortable, spacious, smooth, and everything you need in a reliable car. It's a little hard on the wheels, but even that is very minimal to what I experienced in the past with other vehicles. I absolutely love this car!
Purchased a new car
Uses car for Work
Does recommend this car
---
Spoiled with this Avalon
by Banker from Providence, RI | June 6, 2014
I bought this new XLS exactly 12 years ago. Want to replace to get remote start and newer technology (back-up camera, blind spot monitoring, etc.). Test drove a 2014 Avalon and would not buy it! Toyota has cheapened the product, smaller interior. In trying to replace this car, I realize how spoiled I am with luxury appointments, smooth ride and reliability. I've tried Honda, Hyundai, Ford, looking at Subaru's (would have to wait for '15 model to get blind spot monitoring) and disappointed that daytime running lights, heated power seats and some desired technology are difficult, if not impossible, to obtain in some models. My problem is that I've already arranged a private sale, and that person's car is literally falling apart and she can't wait to get her hands on my Avalon.
Purchased a new car
Uses car for Work
Does recommend this car
---
Keeps on humming....
by I love my Avalon from | January 29, 2014
I bought my Avalon new in 2002....now has over 187000 miles on it and still runs great. Love my car ...interior leather is still like new. very roomy and comfortable.
Purchased a new car
Uses car for N/A
Does recommend this car
---
Great value for price
by Qualityman from New Hope,Pa. | February 27, 2013
Purchased a 2002 Avalon, with 147K, and was a little worried due to the mileage. But all the previous reviews convinced me to take a chance that the car would still give me another 40k troublefree. The car runs like a dream, and is loaded with options. So after a month I'm still very pleased I purchased the car.
Purchased a new car
Uses car for Just getting around
Does recommend this car
---
Great car, Not sure if it can be replaced!
by Melody from North Hollwood, CA | March 16, 2012
I have a 2002 Avalon XL and I bought it from my parents 4 years ago they had 80,000 miles on it and now it has 136,000. I have had minimal problems out of it, even after an accident and repairs (salvage title). It runs and feels great. I have a daughter and she loves the backseat and pull out snack tray. The trunk is so big we can even put her bike in the back when we go on trips. Now that I am looking to sale and buy another car I am extremely nervous because I just don't know If I can find a car just as great, spacious, comfortable, and appealing with equivalent value!
Purchased a new car
Uses car for Just getting around
Does recommend this car
---
nice car
by wolf from tacoma wa | October 5, 2011
This car is a nice one,the bad thing about it is to replace parts there very expensive not to mention the labor cost involved.
Purchased a new car
Uses car for Just getting around
Does recommend this car
---
Best car ever made
by Dan from DC | July 30, 2011
I am typically pretty critical, but this car is and has been amazing. It has every option we wanted and has been exceptionally reliable & pretty fuel efficient for it's size.
Purchased a new car
Uses car for Commuting
Does recommend this car
---
Love My Car!
by Kim from Troy Ohio | June 23, 2011
I have owned my car for about 5 years. I bought it with about 30,000 miles and it has almost 100,000 on it now. I've put new brakes and tires on it and that's it. Not as flashy as some on the outside but a very nice car.
Purchased a new car
Uses car for Work
Does recommend this car
---
People Who Viewed this Car Also Viewed
Select up to three models to compare with the 2002 Toyota Avalon.
1997 BMW 528
Asking Price Range
$1,320–$6,044
Compare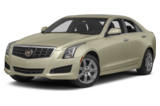 2013 Cadillac ATS
Asking Price Range
$15,441–$27,637
Compare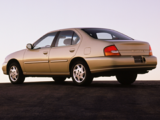 1999 Nissan Altima
Asking Price Range
Price Coming Soon
Compare
2000 Mazda 626
Asking Price Range
$244–$5,864
Compare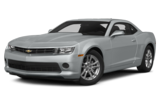 2014 Chevrolet Camaro
Asking Price Range
$10,291–$38,363
Compare
Featured Services for this Toyota Avalon