Average Ratings
---
22 out of 25 people recommended this car.
---
2015 Legacy Limited: Mostly good
by New to Suburu from The North Carolina Triangle | January 3, 2016
Taking the plunge into Subaru was a leap of faith for this long-time Camry owner, so I test drove several other vehicles to fortify myself. I bought a 2015 Legacy Limited in June. ... ### 6-Month report: As promised, I'm submitting an updated report now that I have a better grasp of the Legacy Limited's strong and weak points. The strong points are its mechanics: The all-wheel drive, the "boxer" engine's low center of gravity, and the road-hugging 18-inch wheels give me more confidence in bad weather than I had with my old Camry. Also strong is the build quality. The only problem is a badly-designed gas cap release mechanism which has brought my Legacy to the shop three times so far. They now say they have a completely new system for that, and mine's been ordered (everything's under warranty). . In my previous review, I said I noticed a slight knocking. That was just the passenger's seatbelt buckle knocking around; my bad. . No fit issues of any kind with car, everything seems to be put together well. The seats are comfortable, especially the leather seats of the Limited--this was the only reason I upgraded from the Premium trim level. Visibility is excellent in all directions, EXCEPT for the part of the windshield blocked by the optional Eyesight system. . Favorite features: Leather seats (though I still think they could improve the position of the headrest), stability control and the back-up camera. . I have the rear-facing radar which gives cross-traffic alerts and puts an indicator on the outside mirrors if someone is in your blind spot. This system is okay, but it would have been better to put the indicator on the dashboard, where it won't be subject to light glare or rain. . Least favorite features: The advanced electronics, for sure. The audio system is good enough (sounds the same as my old Camry as far as my old ears can tell, but with greater radio sensitivity--it picks up more stations). But this is supposed to be the top of the line Harmon-Kardan system, and I don't notice that difference. A Youtube video on another Subaru model concluded that there wasn't much of a difference either between the HK system and the standard audio system. . Like other built-in navigation systems, the Legacy's is lame. Yes, they tried to do some touches on it, but on the whole it's nothing special. My pet peeve is that Suburu wants me to subscribe to one of their services to get traffic info, which is essential for driving. I got traffic info for free in my 7-year-old Garmin GPS, which also had a much nicer interface. My choice is to pay the subscription or just run into countless traffic jams. . The multimedia and nav system has its own 288-page user's manual for its many functions which I haven't used; I don't even own a smart phone. I really miss the radio channel buttons on every other car I've owned. Menu systems aren't very easy to operate if you're driving too. In fairness to Subaru, I've test driven new cars with audio and nav systems that are far worse, so I'd say that the Subaru system is probably better than most others out there now. . Moving on to the Eyesight system...this was the biggest disappointment of all. It's an expensive option, and I had high hopes for it. But it turns out to be very distracting, especially the lane departure warnings which come on all the time. You can press a button for three seconds to disable these, but you have to press the button every time you drive. The climate control system is quirky, and I still haven't formed a judgment of it yet. It seems that the A/C is somewhat underpowered, however. (I asked whether this was a malfunction, but was told it was normal.) . A big change is the suspension. The Legacy has a "sporty" type feel, which I haven't gotten used to yet. I do miss the softer Camry's ride, in all honesty. . I've given the Legacy Limited 4 stars rather than 5 because of my disappointment in the advanced electronics. If I had had stuck to the Premium trim level, I might have been able to give it 5 stars. . Bottom line for me? Still not sure. It hasn't snowed or iced yet in North Carolina, so I really won't know how it handles really treacherous conditions for at least one more winter season. If it saves my bacon just one time, I could fall in love with Suburu. Otherwise, I could see myself in a couple years back at the Toyota dealership checking out the 2018 models. . Thanks for reading.
Purchased a new car
Uses car for Commuting
Does recommend this car
---
2015 Legacy
by experienced driver from Tacoma, WA | November 21, 2015
Overall it's fine but: NOISY engine, not just at start-up but all the time, no auto door lock, no door edge protectors available (Honda and Toyota make and sell them for their cars). Comfortable, good visibility, mileage is OK.
Purchased a new car
Uses car for Transporting family
Does recommend this car
---
Was expecting better
by Unhappy Camper from Santa Ana | September 28, 2015
I got talked into the premium version. I might as well of just got the standard and put in my own infotainment system. That was pretty much the main reason for me getting the premium which I found out doesn't really do much of anything. You can talk and receive messages on it just like any bluetooth stereo. It only has a few apps you can use with your phone and they barely work. Nothing really that special. Just aha and pandora and some other stupid apps I forgot the name of that aren't really that important. Would be nice if you could use your navigation apps. It has an app called mirror link which I wish worked that's suppose to mirror your phone to the display. But for some stupid reason it doesn't work in the U.S yet since for a very long time I think, so I don't even know if it'll ever work! I guess the electric seats and the moonroof are nice. I haven't used the eyesight yet. But it doesn't really seem like anything special. It handles good I guess. Well this is what I get for rushing into buying a new car.
Purchased a new car
Uses car for Commuting
Does not recommend this car
---
I am enjoying my Subaru Legacy
by Herb from Florida | September 5, 2015
I had driven many other brand cars,I researched all found the Subaru Legacy the best for the dollar and safety features the very best I bought the 2016 with all the bells and whistles.The eyesight takes getting to use to and trusting it. the trunk lid is to heavy door lock not automatic,after car shut off no power to close windows.The 3.6 uses more gas but is the best way to go drove the 4 cyl. not nearly enough power for passing or entering a highway.
Purchased a new car
Uses car for Just getting around
Does recommend this car
---
2015 Legacy 2.5 Premium
by New2Subaru from West Virginia | July 16, 2015
If half-stars were possible, I'd give this a 4.5 overall. This is the first Subaru I've owned, and I'm very impressed so far. Pros: both the exterior and interior are nicely styled, with the interior being a significant upgrade over the prior generation. The AWD has been great in the very wet weather we've had (It's July, so no snow experience yet). Plenty of room, plenty of storage. Trunk is a good size. Infotainment center has lots of options and features, and is fairly easy to use. The gas mileage has been very good (roughly 30-31 mpg combined city/highway). Ride is comfortable, but not luxury-car level. Cons: I'd probably prefer the 3.6R in terms of power. The 2.5 is adequate but won't blow you away. The accelerator hesitates a split second before catching, especially when shifting from reverse to drive. Overall, a very good car for the money.
Purchased a new car
Uses car for Just getting around
Does recommend this car
---
Poor Gas Mileage
by MAD from Providence, RI | July 16, 2015
Bought my 2015 Subaru Legacy 4cyl based on the gas rating. Supposedly should get 29 city and 36 highway. I'm getting about 25 on the highway! Have never even gotten to the 29. Have over 7000miles on the car now so should be getting better gas mileage. Took it to dealer and told nothing is wrong. The inside provides a noisy ride, very windy sounding. Stereo system poor and small print size of outside temp makes it difficult to read. Will probably trade this car, really looking for a car with better gas mileage.
Purchased a new car
Uses car for Just getting around
Does not recommend this car
---
hard seats
by chuck from New Jersey | June 17, 2015
Had to buy a seat cushion do to how hard the seats are. No power reserve after key is turned off, can't roll up the Windows.
Purchased a new car
Uses car for Just getting around
Does recommend this car
---
Best all around choice
by toontown player from Elmhust, NY | June 9, 2015
We have put 1200 miles on our new Legacy 3.6 with all the bells and whistles. We love the eye sight, back up camera, the navigation system, etc. Hubby enjoys his bi weekly commute from New York to New Haven, CT. So far, no problem with our car. He loves the way the car drives and enjoys the quietness in the cabin. We wanted an all wheel drive car for the winter time and felt Subaru fits our requirements. We love our legacy!
Purchased a new car
Uses car for Commuting
Does recommend this car
---
Get lengthy test drive
by LA Driver from Los Angeles | June 1, 2015
Have had a 2015 Legacy Limited 4cyl for about 3 months; based purchase somewhat on magazine and internet reviews. Make sure you drive this car over every kind of road. Most reviews say the car is very smooth, floating over pot holes! Hardly!! The roads in my area are not well maintained. I feel every ripple, stone, tar strip, hole---everything! The areas with new pavement are fairly smooth if the cement or asphalt was well applied. The good: brake feel is very good, steering is quick and has good feel, noise isolation in interior is good--not perfect, some tire noise, eyesight works very well as does blind back-up alarm if cross-traffic, and blind-spot alarm. Harman Kardon radio is OK but not top tier sound quality (if you like real music.) After about 1200 miles I don't find any use of oil. One major gripe about a minor issue: when you park your car, and turn the engine off, you will have no retained power to any window!! (Come on, Subaru!! A car full of electronics and I can't close the windows!!) The four cylinder is adequate except for fast passing, then you need to plan ahead a bit. Outside the car, the engine sounds somewhat noisy, but it's not noticeable inside. The interior is comfortable and rear leg room is very good. As to reliability, that's an adventure that awaits me. This is my first Subaru. Hope this information will help others make a good choice. If you know of a good window wiring mechanic, let me know!
Purchased a new car
Uses car for Just getting around
Does recommend this car
---
I like my new 2015 Legacy
by First time subaru owner from Durham, NC | May 18, 2015
2 weeks ago I finally got my Legacy 2015 3.6R limited with Eyesightin system in tungsten color. I had to wait for 10 weeks while this customized car was manufactured. Recently I have committed my first 500 miles round trip and can make some conclusions. Overall I and my wife are very satisfied with our car. It looks gorgeous in tungsten color (in booklet tungsten color does not look so good as compared to real car). 6 cylinders provide enough power. However car does not feel as sporty as our 2006 Accord EX V6. On another hand it provides more quite and comfortable ride (still not like a Lexus, but good enough). Adaptive cruise control works grate and makes long traveling even more relaxing. Some reviewers complained about a wind noise. To my opinion the wind noise is normal. It seems that this issue was related to first produced cars (according to internet research). Fuel economy (with 20-29 mpg expected): I have in town 22 mpg; highways (with activated cruise control) - 30.5 mpg cruising with speed 55 ml/h and 28 mpg at 72 ml/h. I have to note that there are some things in the car that look uncomfortable/inconvenient on one hand, but at the same time they may have a sense from a safety point of view. Firstly: a trunk does not pop-up when trunk button is released. It needs to be lifted physically. It is inconvenient on one hand, on another hand it is secured by strut arms (like a hood) preventing unexpected fall on our heads. Secondly: headrest feels firm and tilted to far forward (as compared to my 2006 Accord). I guess Subaru's engineers did that on purpose to save our necks in case of accident; however it does not feel so comfortable at least in the beginning. Luckily after 2 weeks of driving I feel that I am adapting to new headrest. And at the end I have an advice to new car buyers: test as more cars as possible (and do not rely on reviews only). I have tested new Accord, Camry and Sonata. They all are good cars with relative advantages and disadvantages. Legacy just better fitted my personal preferences.
Purchased a new car
Uses car for Commuting
Does recommend this car
---
People Who Viewed this Car Also Viewed
Select up to three models to compare with the 2015 Subaru Legacy.
2015 Toyota Camry
Starting MSRP
$22,970–$31,370
Compare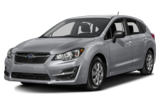 2015 Subaru Impreza
Starting MSRP
$18,195–$23,295
Compare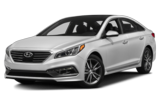 2015 Hyundai Sonata
Starting MSRP
$21,150–$33,525
Compare
2015 Subaru WRX
Starting MSRP
$26,295–$29,995
Compare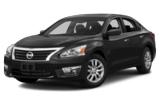 2015 Nissan Altima
Starting MSRP
$22,300–$32,350
Compare
2015 Mazda Mazda6
Starting MSRP
$21,190–$29,895
Compare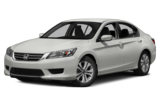 2015 Honda Accord
Starting MSRP
$22,105–$33,630
Compare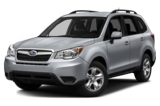 2015 Subaru Forester
Starting MSRP
$22,195–$33,095
Compare
2015 Subaru Outback
Starting MSRP
$24,895–$32,995
Compare
Featured Services for this Subaru Legacy