Average Ratings
---
29 out of 31 people recommended this car.
---
Great car after changing OEM tires!
by Jay from Massachusetts | May 30, 2016
I love my 2013 Subaru Legacy 2,5i Limited BUT I did not like the stiff ride. Some advice...get rid of the horrifying Bridgestone Turanza El-400 OEM tires....I replaced my tires at 22K because I could not stand the ride harshness. Put new Pirelli Cinturato P7 All season plus tires (Grand Touring)..CHANGED THE ENTIRE RIDE! Handling is still great but ride is smoother and much quieter....Love the great visibility..leather seats and HK sound system....wish the suspension were just a bit softer. Overall fab car for the money.
Purchased a new car
Uses car for Commuting
Does recommend this car
---
This is a true Legacy...
by Legacy from Union, NJ | August 21, 2015
Best car you will own. Driving position is perfect, car is quick, balanced, safety, mpg are 28 avg, 32 hwy for a true AWD. Climbs hills like a goat and holds gear to climb, eats snow, rain. Handles better than a BMW. Seats are perfect... Drive with confidence while listening to a great stereo. No complaints and low maintenance. 56k miles and changed, coolant, oil, original breaks, and due for a tune up... Thank you Subaru
Purchased a new car
Uses car for Commuting
Does recommend this car
---
2013 Subaru 3.6R Limited = Almost perfection
by MCnoHammer from Cincinnati, OH | March 2, 2015
I have owned my 2013 Legacy 3.6R Limited for 1.5 years now, and have put 33,000 miles on it. I have not had 1 single issue. No weird noises, no weird smells, no trouble starting, no vibrations, no issues whatsoever of any kind. It is REALLY weird to be driving a car that just works flawlessly all the time. The Symmetrical AWD is unbelievable. I towed a friend in his Milan out of about 7 inches of snow and up a large un-plowed hill, probably 300 yards total, in my Subaru Legacy sedan. No ground clearance at all, didn't matter a bit. The AWD is no joke, unlike the other systems you find in Honda or BMW, the Subaru AWD system is proactive, it doesn't wait for slipping and then react, it is constantly working to keep your car stable. There is a reason the HMMWV and Land Rovers also use symmetrical AWD: it works. This is a comfortable, good handling, fun to drive car. The 3.6(Liter) R (R stands for Double OverHead Cam in Subaru speak, not "Rally" as I've seen some people saying) horizontally opposed, or "flat," 6 cylinder engine is very smooth and sounds wonderful. It gives good power throughout the entire range of the engine, and really sounds nice the higher it revs. The 2013 was the last year Subaru offered a true automatic transmission, not a CVT, and I'm very glad I got it with my 3.6R. The newer ones feel totally neutered by the CVT. I am sad that Subaru is going towards all CVTs across all their vehicles, but they are doing it for fuel economy. They can cut costs immensely by focusing on one transmission, not pouring money into multiple types. They really should have put a 6 speed automatic in the 3.6R Legacy though, it would have bumped fuel economy over 30mpg with a 6th gear. If I really baby it on the highway, I am able to squeeze 27-28mpg out of it, but it's really hard to drive it that slow and baby the thing. This engine just wants to haul. It will effortlessly cruise at around 90 and you won't even notice. Entering the highway is sheer joy, as you fly past the speed limit enjoying the yell of the H6 engine. Handling is great, the sound system is excellent (pop for the Harmon Kardon), HD radio is a huge plus. The controls are easy to use and the display is pleasing to the eye. I did not get the navigation because smart phones, and it looked cartoony and weird. It was also $3,000 more and I don't think a car they are selling as "Limited" should have a whole bunch of options to be added. The limited should be their top of the line, everything included. Overall, my grips are very nit-picky and not important. Get this vehicle, you won't be sad. Fun to drive, very comfortable to ride in front and in back. The back seat is the roomiest and most comfortable I've ever been in, rivaling a large Mercedes.
Purchased a new car
Uses car for Commuting
Does recommend this car
---
Great in snow. Reliable.
by AlexanderD from Detroit, MI | August 21, 2014
Currently leasing 2013 Subaru Legacy 2.5i Premium trim level. Had the car for almost 2 years. Overall, a very good car in snow and sleet. I live in Michigan so having an all wheel drive vehicle is a big plus. Pros: 1. All wheel drive. Having an all wheel drive at all times is a big plus. Great in snow and sleet. Most other all wheel drive vehicles ride on two wheel and only engage all 4 wheels when slippage is detected. 2. Interior layout. Not a luxurious interior but nice and simple, without any unnecessary touch screens or distractions. Everything is at your fingertips. 3. Safety and reliability. The car has been reliable so far. Only oil changes done. As far as safety, I believe it earne high marks in all safety tests. Please refer to NHTSA and IIHS test sites for more information. 4. Comfortable on highways. Had a couple of trips between Michigan and New York, never got tired. 5. Excellent visibility out of the vehicle. Roomy inside, large windows, large trunk, 2nd row legroom equal to those of full size vehicles. 6. Tight steering wheel feel. Some may not like it but as a fan of BMWs I can contend that having a tight steering wheel translates into a much better feedback to the road. Please note that 2015 Model Year made a steering wheel a bit softer. 7. Fuel Economy. Averaging 27-28mpg city and highway miles. Reached 35mpg on the Highway. Considering this is an all wheel drive vehicle, this is excellent, in my opinion. Cons: 1. Exterior Styling. Luckily, the new 2015 Subaru Legacy has an all new exterior styling. Big fender flares are gone, and the vehicle no longer looks bloated. 2. CVT transmission. The combination of 2.5i engine and CVT transmission is not smooth. Engine revs loud on quick acceleration. Some lag is felt between engine and transmission in slow traffic. 3. Overall ride. For 2013 model year, suspension was tweaked to make it more sporty but by doing so, the ride became stiff. For a mid size vehicle, I expected to have a much softer ride. Once again, the 2015 model year addressed this issue and the ride is much more compliant and absorbs bad road conditions better. (I test drove it 2 weeks ago and was impressed). Additional Information: Other vehicles test drove before selecting Subaru Legacy included Jeep Grand Cherokee, Ford Fusion, Ford Escape, and used BMW 3 series. Conclusion: If you live in the snowbelt area, I highly recommend Subaru Legacy 2.5i Premium (or Limited, if you prefer having more options like leather seats and navigation). You can't beat having an all-wheel drive, fuel economy, roominess, and reliability. It is on the top of my list for when my lease ends next year.
Purchased a new car
Uses car for Commuting
Does recommend this car
---
18 months later
by Galveston from Brownsboro, Texas | August 7, 2014
This 2013 Legacy 2.5 I Premium is my 6th Subaru. It is the first one in this class, the previous one being a 2007 Impreza. While we don't get snowy roads often where I live, the all wheel drive feels secure on rain-slick surfaces. I actually like the firm ride that some complain about as that translates into good handling on curves or in sudden evasive manuevers. I would actually like a little more performance, but the better fuel economy that the 4 cyl delivers is some compensation. The 2.5L 4 is fairly lively. The seats are comfortable for extended drives, and I notice that the trunk appears larger than at least one popular competitor. Rear seat leg room is more like a larger car. After 1 1/2 years and 23,000 miles, the only thing done to this car is scheduled oil changes and tire rotation. Even the ice blue finish looks good when it hasn't been washed for a week or two.
Purchased a new car
Uses car for Just getting around
Does recommend this car
---
Helpful and flexible staff
by Out of state buyer from Turin, NY | July 11, 2014
I purchased a used Subaru as a gift for my daughter. I live on the East Coast and could not get there to pay for the car. The staff didn't let this get in the way of giving me a great deal on an awesome car. Thanks Stevens Creek Automotive Group, you have gained a very happy and loyal customer!
Purchased a new car
Uses car for Just getting around
Does recommend this car
---
Sporty car with all weather capablities
by Enjoyable to drive from Wilton, CT | May 16, 2014
We bought this car to complement the SUV we own for the heavy snow we get in CT. Living on a 600 foot mountain, you need all wheel drive in the worst conditions to get home easily since studs and chains are not allowed in CT (you have to get a second set of tires and rims instead if all weather tires don't work). We only have had this car for 6 months and 10,000 miles but these comments are based on that. We test drove the H4 cylinder engine and the H6 cylinder engine. One has power, the other is slow and noisy. One gets great gas mileage and averages around 28 mpg, the H6 averages about 22 mpg. Not bad for an all wheel drive sedan of the midsize class. If you like sporty handling, this is your car. Subaru targets those who want a sporty ride. If you want luxury, look elsewhere - this will not have it. The seats are not bad. Not perfect, but comfortable enough for long trips if necessary (we drive from CT to NJ every week in it). The Eyesight system is fantastic. In the first two months, it avoided a certain accident when I was driving down a road at 16 mph (accelerating) when a truck from a cross street pulled right in front of me, giving me no chance to react. The car reacted for me, hitting the breaks and beeping like the dickens warning me of an obstacle. I did managed to get my foot on the break, but the car was definately faster than I was and prevented a close quarter accident. The adapative cruise control works just as well. If the car in front of you stops, your cruise control stops as well. The problem is with the Eyesight system you are forced to get the top of the line Subaru/Harmon Kardon GPS/Stereo system. Compared to our four year old Buick, this system is much worse. The GPS is old school, and very blocky with its commands. The bluetooth voice command is much worse than our four year old Buick. For example - want to call someone? In the Subaru, the commands are "Handsfree" (so the system knows you want to use the handsfree command structure), then "Call at . Then if it gets it right, and you say "yes," it calls the number - usually. Sometimes it fails to work and you have to start over. Sometimes the phone will not sync with the system when you start the car and you hvae to manually sync it up, taking a valuable minute or two. For the four year old Buick it is more reliable and works better. When you start, it syncs with your phone 100 percent of the time, no problems. Then, when you call you just say "Call or whatever label you put on it. If it understands you, it just calls and does not ask a question. If it is not sure, it confirms before calling. It is much smarter and better than Subaru's newer system it is scary. The XM radio is better in the Buick than the Subaru, the Subaru works fine and is acceptable. Same goes for XM traffic - better in the Buick than the Subaru. We canceled it in the Subaru we did not like it so much. Besides, the GPS overall is inferior to the older Buick. So the Subaru is very capable car in bad weather, and handles nicely in the good weather. Plus they are known for their bulletproof reliablity (although the main engine seal is a known problem with the H design of engines and tends to fail at about 100,000 miles for a 3000 dollar repair). Only time will tell if they fixed this issue with the latest 2010 engine redesign. Early signs are it is better, but not certain if cured as of yet.
Purchased a new car
Uses car for N/A
Does recommend this car
---
Highs and lows
by Former vw guy from Denver, co | February 22, 2014
This car excels in one thing: driving in snow. Beyond that it has plenty of mediocre characteristics and is far outclassed by the mid size competition. I have a few specific gripes about it that, if resolved in the next redesign, I might consider leasing it again. The first is that the seats are very uncomfortable for drives longer than 40 minutes. They have no lateral support, the seat bottoms are too short, and are generally flat. I never sit in the same position twice in this car, which is frustrating when you never feel at home in your own car. The second major flaw: ergonomics. Why is the electronic brake hidden on the left side of the steering wheel? And so is the trunk release. You use these every day. Third is the majorly stiff ride. It is brittle for no reason. The handling at highway speeds is frenetic. The car with migrate within the lane with the most minute of steering input - like if you lift your right hand off the wheel to change a radio station. To wrap this up, if you need a car that is great in the snow and don't do a lot of highway driving, this could be a good, reasonable choice. If not, there are far better mid size cars out there that get better mileage, are more comfortable, and whose electronics are not from ten years ago.
Purchased a new car
Uses car for Commuting
Does not recommend this car
---
Traded from a Jeep - Never going back!
by Mike from ND from Portal, North Dakota | September 23, 2013
I live and work on my farm in northern North Dakota, about ten minutes away from the Canadian border. When I got my Legacy (I got the 2.5i model) I was trading up from a 2007 Jeep Grand Cherokee, which I absolutely loved - but with gas prices, I decided to give the Legacy a try since it was said to get 30+ on the highway, but I was worried it wouldn't have the AWD capability of my Jeep, and I couldn't have been more wrong. My Subaru takes whatever you throw at - whether it be a couple feet of mood from a flood, or rocks near the mountains, or the couple feet of snow we get every winter - and conquers it easily. I get about 27-28mpg combined, too, which is great. And considering how rough I treat my cars and drive them through - my SUbaru hasn't let me down, yet. Haven't had to do anything except rotate the tires and change the oil. For what I need my car for, my Subaru is the perfect fit, I don't think I'd ever trade it away - except maybe to get a new Legacy someday. Subaru won itself a customer
Purchased a new car
Uses car for Work
Does recommend this car
---
4wd, 30 mpg - Great Car!
by Previous V8 Nissan Pathfinder Owner from The "SnowBelt" Cleveland OH | September 20, 2013
I previously owned a 2009 Nissan Pathfinder with a V8 that averaged 16 miles per gallon. I got a new job where I doubled my travel and needed something reliable, preferrably with four wheel drive. Look no further than the 30+ mpg Subaru Legacy.. I own the all-weather package with the heated mirrors, windshield wipers, and seats. This car has been a joy to drive, with fun features like paddle shifters and an "eco gauge" that shows you how your fuel economy is. Overall, very VERY satisfied with my purchase.
Purchased a new car
Uses car for Commuting
Does recommend this car
---
People Who Viewed this Car Also Viewed
Select up to three models to compare with the 2013 Subaru Legacy.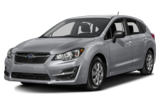 2015 Subaru Impreza
Starting MSRP
$18,195–$23,295
Compare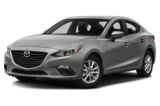 2015 Mazda Mazda3
Starting MSRP
$16,945–$25,545
Compare
2015 Toyota Camry
Starting MSRP
$22,970–$31,370
Compare
2014 Kia Sorento
Asking Price Range
$11,946–$28,346
Compare
2015 Subaru Outback
Starting MSRP
$24,895–$32,995
Compare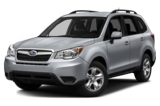 2014 Subaru Forester
Asking Price Range
$15,516–$27,472
Compare
2015 Audi A3
Starting MSRP
$29,900–$38,600
Compare
2015 Toyota Venza
Starting MSRP
$29,065–$39,940
Compare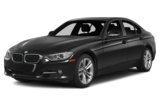 2015 BMW 320
Starting MSRP
$32,950–$34,950
Compare
Featured Services for this Subaru Legacy