Average Ratings
---
97 out of 117 people recommended this car.
---
The first Subaru I've owned and possibly the last
by Jessy, Jap Engineered Car Enthusiast from Maryland | July 11, 2016
I bought the 2014 Subaru Forester 2.5i Limited in October of 2013. I'll start with positives: I'm very impressed with the style (used to look dumpy-prior model years), the gas mileage, the room, the fact that I can easily get in/out of the SUV (I'm short), the leather seating (I have chronic back pain so it helps), the huge moonroof, the liftgate, the safety, AWD handling, the brakes are nice (not super touchy and don't pull you forward). The cons so far: the options if it's not standard can be pretty pricey, what comes standard is not always the greatest (Acura per example, would beat out Subaru in that department), the heat takes awhile to get warm, a lot of trouble starting the car if it's colder than usual (-0), heated seats do not stay heated, sometimes I hear road noise when windows are all up, not all doors have a light so if you're sitting in the back, it's hard to see where the window button is if you want to roll down the window when it's dark, the driver visor mirror does not have a light (pretty cheap if you ask me), and most importantly, my car is one of the year/VIN/models affected by oil consumption issues. Recently, my oil light went on, on my way to work. I brought it to the dealership that day since it's under the power train warranty and there is an active lawsuit against Subaru that I was notified about. I was told that my car (2K more miles to the next oil change) lost 1 1/2 quarts of oil (not sure where it went b/c it didn't leak). They changed the oil and a gasket (pretty bad that needed replacement but thankful it was under warranty), and I was told to bring the car back 1200 miles later for another oil consumption test (coming up), do not add oil if oil light comes up and they will replace the engine if it goes while under the warranty. I haven't had to pay anything out of my own pocket for that yet, knock on wood, but this shouldn't happen to a car that doesn't even have 40K miles on it yet! I'm very disappointed and don't know if I'll ever get another Sub!
Purchased a new car
Uses car for Just getting around
Does not recommend this car
---
24,000 miles
by My first Subaru: 2014 2.5i Limited from | June 18, 2016
Audio unit and battery needed to be replaced the first year. The battery was too small to handle subzero temps, so every time I had to go somewhere, I had to call roadside assistance for a jump start. Subaru won't accept responsibility for the defective paint. There are small circles with cracks in the center all over the the hood and a few on the doors. As the months pass, more and more appear. The heated seats buttons are poorly located near the cig lighter, so when you charge your cellphone, you have to be careful not to accidentally turn one on. The L-shaped gear shift easily slips from drive to 2nd gear and you may not notice right away if the stereo is loud, until you realize that the RPMs are much too high. The leatherr seats have tiny holes designed to allow the heat through, I presume. The leather appears dry and I noticed a few scratches, so I applied vaseline, which is a good solution for scratches on it, but it gets trapped in the holes. It's impossible to get out. It gets EXCEPTIONAL MPGs! I've seen as high as 33mpg on the interstate, but the average is 29mpg, 27mpg with a load. 29mpg inner-city. Road noise makes it impossible to use the Bluetooth. The back-up camera is ok. I've seen much better. I haven't had the opportunity to drive it in the snow or try "traction".
Purchased a new car
Uses car for Just getting around
Does not recommend this car
---
Good Vehicle
by fred from VA Beach,VA | January 20, 2016
I own a 2015 Forester XT and I have driven this thing alot. Mostly interstate but I just hit 105K. So far, No issues just normal maintenance. I will buy another one in 2017.
Purchased a new car
Uses car for Work
Does recommend this car
---
Still loving it after a year!
by Chris from Kentucky | September 14, 2015
Subaru Forester 2014 2.5i Premium Use: It's my only car so in town and long distance trips. I love my Subaru! I did months of research before purchasing it a year ago and have been happy with my decision ever since. It meets or surpasses the EPA mpg estimates! Exterior: Looks great after a year. Yes, there are a couple of small rock chips on the lower front fender but I think it usual for every car. Love the styling. Interior. I have the gray fabric and love it. Resists stains. The light color and the fabric keep things cool even on the hottest days. I like having Bluetooth connection and that I can connect my MP3 player to the sound system. The steering wheel controls are logical and useful. Air conditioning and heater are work great. I love the fold flat back as I sleep in the car rather than tent-camping. A twin air mattress fits perfectly for a great night's sleep. The panoramic moonroof is huge and lets in lots of light and air. I am petite and the seats are comfortable even after a 12 hour drive and the position to reach the pedals is just right. Since I bought it there has been concern about oil consumption. I have not had an issue. Once the oil light came on and I added 1 quart of oil and that filled it. The car holds 5.5 qts so the warning light comes on well before engine damage can be done. I carry a quart with me, just in case. I like that it monitors air pressure and that saved me a tire once when I hit road debris and was able to pull over as soon as the light came on and before damage was done. I plan on keeping this car for many years and many miles!
Purchased a new car
Uses car for Just getting around
Does recommend this car
---
Bad design and poor quality
by subaru unreliable from atlanta, ga | August 11, 2015
We purchased the 2014 Subaru in March of 2013. It was during the first month of sales for the 14 model year. My wife is the one that loved it. I preferred the Honda CRV. My wife got caught up in the outdoors hype that they advertise. The first problem we noticed was that it is not meant for tall people. While there is plenty of head room, the seat bottom is too short and does not give any leg support. We noticed this on our first out of town trip. Shortly thereafter, it became our in-town car. The fit and finish is basic. I am used to Hondas where the fit and finish is excellent. The second issue is oil consumption. I followed all schedules described by Subaru. All Oil changes were done at a Subaru dealership. The oil was changed at 3750, 7500, and 15000 with no problems. At 21,500, the oil light came on. This was 1000 miles before the scheduled oil change. I went to Subaru and paid for an oil change, 1000 miles early. (I asked why it was burning oil (does not leak). They said it was within industry standards for oil consumption. In fact, they said that it was OK to use 1 quart every 1000 miles. If my car did use a quart every 1000 miles, I would be adding 7 quarts before the next oil change. This is considered acceptable by Subaru. My last car was a Honda accord. It was totaled at 176,000 miles and it never used any oil between oil changes. ) On the new window decal, they recommended bringing it back in at 27,500 miles. This was 6000 miles later instead of the original 7500 miles between oil changes. At 26,500 miles, the oil light came on again. This was only 5000 miles since the last oil change. I again paid early for an oil change. They started an oil consumption test. When I got home, I let the car sit for an hour and then checked the oil level. They had overfilled it, probably by about 1/4 of a quart. I could not believe that they would perform a scientific test where the starting point for oil level was not correct. I called Subaru customer support. They agreed to transfer this to a different dealership. The other dealership changed to oil for free and started the test. Once again the oil level was too high. At that point I gave up. Every Oil change I am getting about 1000 fewer miles before the oil light comes on. This is disturbing trend. When I purchase vehicles, I keep them for 10-15 years. I dumped this one at 2 years for a substantial loss. I was just glad to be done with it. The third issue is the AWD design. We had a flat tire which was not repairable. When I went into a local tire shop, they said I needed to replace both tires on the axle where the flat occurred. this was due to the AWD. During one of my dealership visits for the many the Oil consumption issue listed above, the dealership noticed that two of the tires were new. They said I had to replace the older ones with new ones otherwise it would void the warranty and cause damage to the AWD. I cannot believe that Subaru has such poor engineering in their AWD where they require all 4 tires to be replaced at the same time. Word of caution. If you have a flat tire that is not repairable, Subaru thinks it is acceptable to replace all 4 even if the others have good tread. Good luck. I went and bought a CRV. I suggest others do this too.
Purchased a new car
Uses car for Commuting
Does not recommend this car
---
My first Subi
by Richard from Toronto Ontario | November 15, 2014
My 2014 Forester XT has been a very good experience to drive. It performs well on the highway and back cottage roads. I've installed xice3 winter tires and alloy rims and been very satisfied with the road handling in our first snow storm of the season. Visability, handling, engine power, comfort, low noise, ample interior space & headroom with simple no nonsense engine access. The car is well engineered. Fit and finish is practical and won't win any design awards. The centre arm rest is too short and slides too easily. The rear camera gets dirty easily and the rear lift gate doesn't rise high enough. The upgraded sound system is worth the money. Finally a turbo that runs well on regular gas.
Purchased a new car
Uses car for Just getting around
Does recommend this car
---
2014 my first 6 months impression
by forester and outback owner from Toronto Ontario | November 7, 2014
With the redesign in 2014, the new Forester is far better in performance and design with previous models. Excellent seating front and back. Fantastic vision with the large windows. The 2.5 litre engine is not a powerhouse of course, but for commuting or light hauling, certainly adequate. This is my first experience with a CVT (transmission) and find it just fine. Acceleration for everyday driving is good. The interior is quiet. The braking is good, though I wish the Yokahoma? tires were upgraded. The tall design does not allow for tight fast cornering which is true in most SUVs. The Outback with its longer wheelbase provides a more stable ride, and if carrying heavier loads, the 3.6 litre engine on the Outback may be preferable. Still, I think the Forester is a good value for moderate style driving.
Purchased a new car
Uses car for Commuting
Does recommend this car
---
Subaru Forester
by Tibor from Slovakia | October 12, 2014
I bought the car a year ago and I'm very satisfied. I have boxer diesel engine and fuel consumption is very low.
Purchased a new car
Uses car for Transporting family
Does recommend this car
---
Quality Vechicle
by al pal from hadley , ma | September 23, 2014
first subura. drove hondas. Drove 8000 miles in 10 months. just over 28 miles per gallon. no issues with oil level. Seats comfortable for 3 hour drive. so far reliable car. SUV won't break speed records or slalom course. wish suv had engine temperature guage. my wife and i knew what we were buying. currently own odyssey with 167k miles and accord with 120k miles. reliability and value for the money will determined at 120k miles.
Purchased a new car
Uses car for Just getting around
Does recommend this car
---
Needs some minor improvement to get five stars.
by Dex from San Antonio | September 16, 2014
I've owned my 2015 Forester for two months now. Minor niggles are as follows, the center armrest slides back and forth when you rest your arm on it. I would like to see a positive stop on it to prevent this happening. The seats could do with a little more in width and length in the cushion...not much would make it so much more comfortable. The CVT is a bit jerky at low speeds/slight throttle openings. I have read that this is just a normality of these CVT's in Subarus. The Forester that I test drove did not exhibit this jerkiness! This vehicle is happier on the back roads than out on the highway which suits my use fine. It feels a little vague on the highway and does not like cross winds. Maybe the steering could do with less power assistance at higher speeds? I am impressed by the fuel economy, 28.8 mpg average to date. This is driving 50 miles a day on mainly urban/back roads, mostly with little or no gradients with about twenty traffic lights....so 50 % will stop you by the law of averages, at which point you get 0 mpg. I have seen the posts about oil burning on the engines. Mine is slightly overfilled and was delivered this way. It does not appear to have dropped any in two months and 2400 miles. Ambient temperatures have been over 100 degF on a number of days. Once I start the engine, it runs for 45 minutes at a time during my commute. Maybe shorter runs are a cause for excess oil consumption? Or the 0w/20 viscosity oil that is used to get better fuel economy? Some posters have mentioned the tailgate not opening high enough. Myself, being 6 feet tall have to agree...just another two inches of opening height would solve the head bumping problem! Some have mentioned a road noise problem. I think this vehicle has very low road noise on most surfaces and only becomes noticeable on those ridged concrete surfaces. Engine noise is well muted and only becomes noticeable above 4000 rpm.....which is a good thing as the CVT will run to this engine speed when accelerating on the highway after a slow down or going up a gradient. I have yet to fully experience the AWD system in action on a really slippery surface. On one wet day, I accelerated away hard from a turn and the car remained totally stable and planted. My old RWD only Explorer would have wiggled it's tail and need some corrective steering action. My girlfriends FWD Jetta Diesel would have just spun its wheels and not gone anywhere! Would I buy another? Yes, I would. For the money, this is a good car and if it lasts as long as my Explorer (turns 15 this year) I will be happy. Advice to Subaru....keep making AWD cars and keep the Boxer engine....bring us a Diesel like my friends across the pond have....it's a good match for the Forester and Outback. Thanks for reading.
Purchased a new car
Uses car for Commuting
Does recommend this car
---
People Who Viewed this Car Also Viewed
Select up to three models to compare with the 2014 Subaru Forester.
2012 Toyota Camry
Asking Price Range
$10,093–$18,501
Compare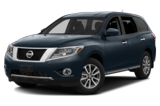 2015 Nissan Pathfinder
Starting MSRP
$29,780–$43,250
Compare
2014 Hyundai Santa Fe Sport
Asking Price Range
$14,919–$26,055
Compare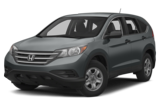 2014 Honda CR-V
Asking Price Range
$16,437–$25,921
Compare
2014 Kia Sorento
Asking Price Range
$11,946–$28,346
Compare
2015 Toyota Highlander
Starting MSRP
$29,765–$44,140
Compare
2014 Subaru Outback
Asking Price Range
$17,061–$28,373
Compare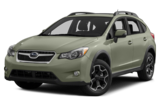 2014 Subaru XV Crosstrek
Asking Price Range
$17,055–$25,507
Compare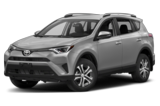 2016 Toyota RAV4
Starting MSRP
$24,350–$32,910
Compare
Featured Services for this Subaru Forester