Average Ratings
---
15 out of 21 people recommended this car.
---
Not Blown Away but Not Disappointed...
by First Time Subaru Owner from Minneapolis, MN | November 21, 2014
The '13 Forester XT I purchased was the result of a compromise between my wife and I. I wanted the sportier WRX, she just wanted us to have an SUV for trips and whatever. Anyway, I got a great deal on it and liked the AWD system and came to my own conclusion that for the price it was the best value out there at the time. 1.75yrs later and here's how I feel: COMFORT I really feel like - at least compared to it's closest rivals the Subaru is the same. They all feel like what they are, for the most part, entry-level crossover vehicles. I will say that one thing I preferred about the Subaru is it feels like visibility was better than competitors and that may have also made the cabin feel less cramped? Maybe just me. Tech is pretty much in line with competitors. EXT AND INT DESIGN/STYLING The styling is fine to me but not edgy at all. It seams Subaru doesn't want to risk losing any of the business of the older crowd and if you are paying attention this seams to be a large chunk of Forester owners. It's safe, moving on... PERFORMANCE Here's the deal, yes it's turbo charged. It has (240?) some horsepower but it is not a race car. It actually handles corners well for a vehicle it's size though and I believe it has just enough power to avoid disappointment but not a horse more. Gas mileage is the only thing I wished was better, however on one trip I managed to get 28mpg hwy which is much better than the advertised number; running premium, of course. RELIABILITY Not a lot of experience here. Just oil changes, 1 tire rotation and I believe there is a recall that needs to be addresses yet (breakline corrosion?). So pretty much as expected. I will mention that like some had posted on forums, I am on my 3rd windshield. Number 2 and 3 are Safelight brand - not sure about quality of those but they all seam to attract rocks and as a result rock-chips.
Purchased a new car
Uses car for Commuting
Does recommend this car
---
2009 Forester-never again
by Roadboy from Minnesota | February 12, 2014
2009 Forester purchased October 13. Worst vehicle selection I ever made. It was polished up to look nice. Worst deal I ever made. I forgot why I quit dealign with used car salesman and car lots 40 years ago. I will not forget again. Worst vehicle decisions I have ever made. Bad decisions all around. I will never buy another subaru. In the future I will look for the best warranty and buy that vehicle. Brand name and manufacturer make no difference.
Purchased a new car
Uses car for Just getting around
Does not recommend this car
---
Generally Disappointed
by First Subaru from Northern Colorado | July 5, 2013
I have been fortunate enough to buy a lot of new vehicles in the last 20+ years, and I have to say that my new Forester ranks in the bottom percentage of the cars that I have owned. The suspension is "clunky" for lack of a better description, and the drive train is excessively noisy even in town at 30 to 40 MPH which I think is particularly aggravating. There is a constant rumble that reminds me of a car that I drove in college with the U-joints going bad. I have been back to the dealer for evaluation, but am told the this is normal for the Forester. The interior is cheap with too many hard plastic surfaces that affect driver comfort. The four cylinder engine is not smooth, and my gas mileage has only been in the 21 - 22 MPG range. The sound system is mediocre at best, and the small speakers in the door posts are especially poor. I have owned my Forester for eight months, and I am already thinking very seriously about trading it for a different vehicle. I don't want this review to sound like a rant, so let me add that I live in Colorado and I did find the car to be sure footed during the snows of last winter. In that regard the Forester did live up to the advertising. However, for me personally, that does not compensate for the constant noise of everyday travel.
Purchased a new car
Uses car for Just getting around
Does not recommend this car
---
Not what they used to be
by Haddo from Seattle Area | May 21, 2013
This 2013 Forester is out third Subaru. We have a 2013 Impreza and we traded in our 2008 for this. My wife is never going to let me hear the end of that. The interior is that silver plastic that scratches at the drop of a hat. There was only a small piece of this on the 08 around the gearshift that got scratch by who knows what in the first month. The partial emissions system makes the whole car shake like it is running on three cylinders until it's warm. I have never experienced this with any other system of this type. Finally the gas mileage is terrible! I drive 80 miles round trip to work on the freeway and have never gotten more than 22.6 mpg. I tried premium, octain boost. Nothing changed. I'm going back to my ole reliable brand and trading this in for a FJ. Really look these over and don't let them have it running already for you to test drive. You want the full experience of their PZEV. If you want to pay about $6000 more you can get the fake wood instead of the silver plastic, but you can't change the other problems. Oh and if you plan on towing with this remember it is uni-body and I cannot figure out why uni-body construction on an SUV even if it is a mid size.
Purchased a new car
Uses car for Commuting
Does not recommend this car
---
Fuel economy and Custome service Lies
by GardenMaiden from Sacramento, California | May 21, 2013
This vehicle is advertised as obtaining 21 to 27 mpg. This is a lie. The vehicle actually averages (no matter the calculation tool or method) 14 to 17.2 or 17.6 mpg. Subaru service departments are only able to work on problems if the computer identifies one. Their service dept has no diagnostic training. Several non Subaru mechanics have indicated several problems that could be causing the above problem all of which could be doing damage to other parts of the vehicle. Subaru says NOPE if their were a problem the computer would tell them, if there were bad sensors, the computer would tell them. Subaru has now indicated to me that a 2500 to 5000 mile break-in period is normal for Subarus and that I in no way should expect to obtain the advertised MPG prior to this. Please post if you are also having this difficulty with Subaru.
Purchased a new car
Uses car for Commuting
Does not recommend this car
---
Love the forester, didn't like the legacy
by Needed a new car from Muskegon mi | May 21, 2013
Well, since November I've had 2 cars. I got a Legacy and hated the cvt. noisy, and I felt every bump in my old butt. So I went back and got a forester ( lost some money), but I am so much happier. I will say that I hadn't driven a sedan for about 20 years so that was part of my problem. I LOVE my forester. It has lots of pep. Comfortable seats. Heated for winter. The mom roof is huge. I feel like a kid Again driving this car. And it does not have cvt! So if you see a silver forester driving down the road with the moon roof wide open, streaming music from my iPhone to the radio .give me a wave. I smile every time I'm driving this car.
Purchased a new car
Uses car for Just getting around
Does recommend this car
---
always wanted a subaru
by De from NH | May 16, 2013
Traded in my 2003 Saturn Vue (loved it!), owned it for 10 years and finally decided to give it up. I researched alot of different suv's in a certain price range, but kept going back to the Subaru. I have always wanted one, but always thought they were out of my price range. Got a great deal with 0% finance and the model that was right for me. It fits my needs, and I really love it!
Purchased a new car
Uses car for Just getting around
Does recommend this car
---
reality check
by sb222 from New York | April 25, 2013
This is just for informational purposes. The 2013 may turn out to be a reliable vehicle. However to the person who wrote why would anyone buy anything else I suggest you do a search on "Subaru Head Gasket Problem". Even Consumer Reports (who love Subaru) finally admitted in the April edition that '03-07 Subaru's have a high incidence of failure. This was supposed to have been corrected after 2002 but as the cars keep aging the goal posts keep moving. A Subaru technician told me it is inherent in the design. Subaru came out with a "conditioner" that you add to the anti-freeze that is supposed to prolong the life of the gaskets. If I were being cynical I would say that Subaru made this a mandatory requirement so that the gaskets would just squeak over 100,000 miles at which point a Subaru of America rep will tell you that "we think at some point the customer needs to take possession of their car". Guess who a rep said that too. The first failure I experienced was right at 60,000 miles when the transmission pan started leaking. At 65,000 miles the crank seal started leaking oil. That seal is in the engine and took 4 hours of labor to replace. At 90,000 miles the valve cover gaskets and spark plug seals had to be replaced. Now? Guess what needs replacing at costs approaching $2000. This is an '04, by the way. Subaru has introduced a redesigned boxer engine in this car. It has separate cooling passages for the block and heads which is supposed to help address the head gasket issue. Time will tell. A word to the wise. I just don't know how many competitive brands need major engine work at 100,000 miles and I am including the domestic brands. Anyhow, it is worth doing the search. Good Luck!
Purchased a new car
Uses car for Just getting around
Does not recommend this car
---
Lovey Subaru
by Chris from Santa Barnara, CA | February 20, 2013
Woohoo love Subaru! Love the way it looks and drives, Backup camera is awesome. Still need to figure out ally features but still love it.
Purchased a new car
Uses car for Having fun
Does recommend this car
---
Happy to own a Subaru
by WW.902 from Portland, Oregon | February 1, 2013
I traded-in my 2004 Chevrolet Venture LS+ Ext that I had owned over 8-years; I no longer had dependent children or teens to transport to school and youth sports. I set out to check compact SUVs and I chose a Subaru Forester Premium. Why Subaru Forester? I liked the all-wheel drive system, BOXER engine, rear storage, overall performance, and Subaru reputation. The "extras" I chose did not break my budget. The sunroof is huge. The 2013 Subaru Forester is a value-packed SUV. I like the zip I get from the BOXER engine when I step on the gas. Although I am thrilled with my Subaru Forester, it is not perfect. Little issues with interior, like no front-seat arm-rests I miss and shall learn to do without. For the overall value, the 2013 Subaru Forester was for me.
Purchased a new car
Uses car for Just getting around
Does recommend this car
---
People Who Viewed this Car Also Viewed
Select up to three models to compare with the 2013 Subaru Forester.
2012 Toyota Prius
Asking Price Range
$9,745–$17,973
Compare
2012 Toyota Camry
Asking Price Range
$10,093–$18,501
Compare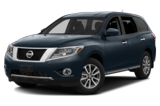 2015 Nissan Pathfinder
Starting MSRP
$29,780–$43,250
Compare
2013 Subaru Outback
Asking Price Range
$14,192–$25,912
Compare
2015 Toyota RAV4
Starting MSRP
$23,680–$29,850
Compare
2013 Kia Sorento
Asking Price Range
$10,338–$23,970
Compare
2015 Toyota Highlander
Starting MSRP
$29,765–$44,140
Compare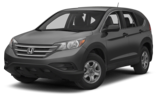 2013 Honda CR-V
Asking Price Range
$15,111–$24,027
Compare
Featured Services for this Subaru Forester