Average Ratings
---
24 out of 24 people recommended this car.
---
My XB
by Star from Las Vegas Nevada | May 29, 2015
I owned a Toyota Cressida for 15 years, when it started costing money, I decided to purchase the 2012 XB. My Toyota dealer gave me a great price and warranty. I am 76 years old but my XB makes me feel like a kid again. Everyone was amazed at how much room there is. The instrument panel is great I just have to glance at it. So easy to get in and out of. Of course I am still learning about some of the neat stuff it has. As far as gas mileage it's great and I don't drive the freeways. Some blind spots but what car is free of blind spots. It does take some bumps a little hard but overall it's a comfortable ride. I am very happy with my XB. 5 stars from me.
Purchased a new car
Uses car for Just getting around
Does recommend this car
---
26-28 MPG !
by Jay from Douglassville, pa | April 5, 2015
Great car- gas mileage is seriously underrated. I regularly get 26-28 MPG on a mix of town and highway driving. Toyota quality -200k plus car!
Purchased a new car
Uses car for Just getting around
Does recommend this car
---
College Daughter LOVES the car!!!!
by Daughter in College from Kalamazoo, MI | March 28, 2015
We replaced a 2009 SCion Xb with a 2012 Scion Xb. My daughter Loved her 2009, and it was a great car. Lot's of room, good on gas, etc. She totaled the 2009, and we replaced it with a 2012! The 2012 is even better than the 2009! Upgraded Stereo with Bluetooth and upgraded material on the seats. We know what we were getting and found a GREAT price on a 2012 coming off lease. The 2009 held it's value very very well, so that factored into the decision to get another Xb. Safety was another factor, as the 2009 did an excellent job of protecting her in the accident. She LOVES the car for the styling, room, and reliability. When she talks with her friends, they are all talking about repairs and breakdowns, and the Scion has had not of that.
Purchased a new car
Uses car for Just getting around
Does recommend this car
---
Incredible little car- 28 MPG
by Jay Jay from Allentown, PA | November 13, 2014
An awesome sport wagon- very zippy and fun to drive. Its a wonderful and versatile car- starts up like a little sports car. Lots of room! Well built like the Toyota Camry! Incredible car! Reminds me of the little "Hot Wheels" car I had when I was a kid.
Purchased a new car
Uses car for Commuting
Does recommend this car
---
Original owner
by Toaster Coaster from USA | July 16, 2014
I have owned this car for two years now and it is a good car. My only complaints are that the paint job is thin, so it gets scratched VERY quickly. Needs a better top coat. Also, I had no idea of this when I bought it, but you can not add a trailer hitch and tow anything, as well as can not put a roof rack on. None of it is recommended by the manufacturer. I didn't realize I would want that when I bought it, so now I have to find another vehicle that can. A good and fun drive otherwise.
Purchased a new car
Uses car for N/A
Does recommend this car
---
great economy
by mr.c from Surprise, AZ | April 28, 2014
I have been impressed with the city mileage of which averages 27.6 city and a little above 30 highway. I havwe one question concerning the fuel tank. Spec's tell me that the vehicle fuel capacity is 14 gallons but my gauge shows empty at 10 gallons. Has anyone else had this problem
Purchased a new car
Uses car for Work
Does recommend this car
---
So far, so great!
by Jules from Louisville, KY | April 23, 2014
I've only had my Scion for a month, but all of my expectations have been met so far. I wanted a Toyota-made car and like the look of the Scion. Seeing such great reviews and hearing good word-of-mouth, we decided on the Xb. It's a fun car to drive, sitting a bit higher than a regular sedan. I love the sound system and bluetooth. It gets great gas mileage. The interior is amazingly roomy, much more so than you expect from the outside. It's a very comfortable ride. There are some gauges on the dash I've missed from my old car (temperature gauge, tenths indicator on the odometer), but not anything to make me not want this car. I've driven Toyotas my whole life and drove my last one until it died around 200k. Hoping to do that with this one too.
Purchased a new car
Uses car for Commuting
Does recommend this car
---
this car is awesome!
by Practical from Chicago area | April 6, 2014
I reluctantly traded in my failing 14 yr old van for something reliable and economical. After lots of research and stopping every xb owner I saw on the street for their review Idecided on an xb. I love this car!! Yesterday I carried 6 arbor vites trees, 5 bags of dirt and had room to spare! I thought Id miss my van . Not at all. Inside the car feels large. The car drives great, good gas mileage. Highly recommend! I bought mine used,2012 and hope to have it a long long time!!
Purchased a new car
Uses car for Just getting around
Does recommend this car
---
2012 Scion xB Review
by Maxxtruck9906 from | December 20, 2013
This is a great car! After 5 months of owning it, my 2 favorite things about it are 1.) It is near indestructible. And 2.) You can fit almost anything in it. I traded my 2006 Malibu Maxx in for it thinking, nothing can replace the Maxx. But, the xB is great! Got it and 14,000 miles, and it now has 24,000 miles. I highly recommend it! It is great for work, play. and family! Primary use is Work, and transporting Family.
Purchased a new car
Uses car for Transporting family
Does recommend this car
---
We love our xB!
by Dougbert from Indiana | June 15, 2013
We purchased it 40,000 miles and three years ago. To date, our only expense has been an oil/filter change every 3k. As our grandchildren say: It look so small on outside, but it's so roomy on the inside. Handles great in wind and even in snow (as long as it's under 6" in depth)-- very stable. Delivers gas mileage far in excess of the EPA rating-- 28 mpg overall. Quality thru-out-- made in Japan. Amazing storage and flexibility. Powerful, smooth, quiet Camry engine. No rattles and noises. Is it a SUV, a hatchback, a station wagon, or a sports sedan? It has elements of all those. This car is underpriced by about $5,000, thus a bargain. The dealer said: Everyone we ask who purchased an xB says that they received much more vehicle than they expected to purchase.
Purchased a new car
Uses car for Outdoor sports (hiking, cycling, etc.)
Does recommend this car
---
People Who Viewed this Car Also Viewed
Select up to three models to compare with the 2012 Scion xB.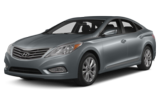 2012 Hyundai Azera
Asking Price Range
$12,955–$20,435
Compare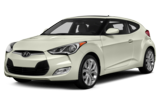 2013 Hyundai Veloster
Asking Price Range
$10,188–$17,060
Compare
2013 Nissan Leaf
Asking Price Range
$7,515–$14,387
Compare
2011 Nissan Juke
Asking Price Range
$8,973–$16,485
Compare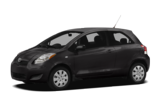 2011 Toyota Yaris
Asking Price Range
$6,155–$10,775
Compare
2014 Buick LaCrosse
Asking Price Range
$16,340–$28,624
Compare
2014 Toyota Camry Hybrid
Asking Price Range
$13,958–$22,426
Compare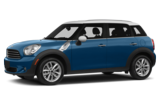 2013 MINI Countryman
Asking Price Range
$14,121–$25,589
Compare
Featured Services for this Scion xB