Average Ratings
---
36 out of 41 people recommended this car.
---
FR-S handling
by Roadpirate from NC | December 20, 2014
I still own a 2000 Celica GTS and a 1993 MR2 with upgraded suspension which are good cars to compare the FR-S to. I drive on mountain 2 lane roads daily and enjoy cars that corner well. The FR-S is different by being a modern sports car with traction control and ABS. Its quick enough with 0-60 in 6 seconds (I added the K&N cold air intake) to make it to the next corner and slow down before accelerating from the apex. Being old school I like the 6 speed. Car magazines say that automatics will rule the future and will be the only option. George Jetson will have a safe and boring ride. The FR-S is an affordable car that corners well and certainly has enough after market goodies to make anyone able to build a car to suit their needs. The Greddy site claimed over 700 hp on their modified car. The rest of us can make do but its nice that owners can aren't restrained in what they want. Handling is what I like about this car. It still has the original tires which are great for controlled power slides but I expect better cornering with performance tires. Except for the Miata, sports cars don't sell well but for those few of us who enjoy rear wheel drive, we thank Toyota/Subaru for giving us a fine modern alternative.
Purchased a new car
Uses car for Having fun
Does recommend this car
---
The Ultimate Japanese machine!!
by JDM fanboy from washington, DC | August 20, 2014
This car is for the price, the best sports car that can be purchased hands down. I've owned "Red Hotness" for 3 months and the car is simply irresistible from a design standpoint. The car sits really low to the ground, but it's not too low. The car is built to be modified so some of the fitment on the exterior of the car is a little large, but there's a large aftermarket for this vehicle already and there will certainly be more to come. The features are really nice, but it's not overly tech savvy so that one can really have a true driving experience. The feature I like the most is the automatic transmission. While in manual mode you can feel the gear change when shifting the gear selector and the paddles are located really well. I can see myself keeping this car for many many years to come.
Purchased a new car
Uses car for Commuting
Does recommend this car
---
Amazing vehicle
by View from Rochester, NY | June 29, 2014
This is by far the best car I've had in my possession. Perfect for that in between stylish car with great mpg average. I couldn't have asked for a better set up with the 10 series, not to mention the fact that it's also very affordable and worth every penny. 4 cylinder car with sports like handling and speed.
Purchased a new car
Uses car for Work
Does recommend this car
---
If you understand, this is the car.
by thehouseofkraus from Doylestown, PA | March 30, 2014
Having registered and driven 70 plus sports oriented vehicles in my life from muscle to the meek, I will say I have been waiting for a street appropriate vehicle of this driving level to return for many years. They got it 99% right. If you love the track, and want to stay safe on the street, buy it. it's bullet proof, and almost infallible. If you buy cars to drive your friends around, and say look at me and how cool I am, this is not for you. :)
Purchased a new car
Uses car for Having fun
Does recommend this car
---
lemon
by bobsmith from toronto, canada | February 6, 2014
Bitter experience with service. Great car though for the money, if you don't mind occasional smell of burned rubber (no fix for that yet) and smell of burned oil, a common relatively easy fix for that. Hints for manufacturer: give at least 250 HP and 250 pounds of torque... that will make this car awesome and of course please use the proven 2.5L boxer instead of the dinky 2.0L. Final words. Economy for everyday driving is not as advertised, but that is an underpowered sports car, hwy mileage not as great either. BUT = > Fun to drive, handling of the car overshadowed the negatives, brakes are excellent, responsive right on. Just don't expect magic on take off.
Purchased a new car
Uses car for Having fun
Does not recommend this car
---
most fun car I've ever drive
by love frs (gt86) from blackwood,nj | December 27, 2013
fun to drive,affordable sportscar,nice body style,(power?)i don't really mine at all 200hp is enough for this awesome sportscar...
Purchased a new car
Uses car for Having fun
Does recommend this car
---
Love at First Sight
by Drifting Enthusiast from Murfreesboro, TN | November 21, 2013
NOTE: This is a 2014 model, the newest listed was for a 2013. Love everything about the car, looks, handling, performance.
Purchased a new car
Uses car for Just getting around
Does recommend this car
---
Wow
by Spralwers from Metrowest, MA | November 21, 2013
Driven this car for 1200 miles or so. One of the first things I did was replace the tires, since the stock tires that the car came with are the same, economy, cost cutting, all-season tires that they put on corollas, camrys and civics. I live in MA, so Scion put all-seasons this time of year to prepare for the winter. The car rides smooth and yet at the same time you feel the road. The car doesn't get fatiguing but you feel engaged a the same time. It's a great balance. If you have no music on, you can hear the clutch engaging and the gearbox shifting. And they sound great. You won't experience these raw sensations in any other car. The car has such little body roll. You can hug turns at high speeds so easily. Even though it's "underpowered," there is more than enough power to swing the tail, especially if you turn off the traction control. This car is at its most fun when you take the back roads. But it's still quite a comfortable cruiser on the highway. 6th gear has plenty of passing power, even if you're going up a hill. I've been getting 32 mpg, which I calculated through the old school way of dividing miles driven on a tank by gallons filled. The computer said 34, so there is a tendency for the computer to overestimate. Because I'm a short guy, 5'5, I bring the seat pretty far forward. Surprisingly, there becomes enough space in the back to carry passengers, and it's as comfortable as other 4 door cars with cramped back seats. I do really like the interior. Feels like a race car, which is the feeling I was looking for. It looks great, fairly lightweight, usable back seats if you're short or comfortable with pulling the seat forward a bit, decent gas mileage, and a raw feeling that you won't get in any other car. I was thinking of getting some of the more luxury sports cars down the road, but they just don't have the same raw feeling as this car.
Purchased a new car
Uses car for Having fun
Does recommend this car
---
comfortable sports car
by Lil Red from Missouri | October 11, 2013
I was looking at this car for over a year before I got one. Once I was able to sit in one, I knew it was for me. The way it looked, handled, felt and drove was perfect. I got the manual transmission even though my left ankle is has some arthritis in it. So far my ankle doesn't bother me one bit and surprisingly the clutch isn't stiff. On turns this car Hugs the road and it feels like there is next to no body roll at all. Granted the car only had 200 hp stock is kind of under powered but you don't notice it since the car weighs so little (less than 2700lbs shipping weight). I've had my FR-S for just over 3 weeks now and evened I get in it, it's like falling in love with it all over again. If someone wants an affordable sports car that has very high potential, I highly recommend this car. I got one from the dealership with the Five Ad kit on it including 19" wheels and I haven't seen another like it yet.
Purchased a new car
Uses car for Commuting
Does recommend this car
---
SCION FR-S 10
by Agusdaz from Phoenix | September 29, 2013
It's everything said about it in the reviews and more needs more power going to install a turbo to boost to 400HP
Purchased a new car
Uses car for Commuting
Does recommend this car
---
People Who Viewed this Car Also Viewed
Select up to three models to compare with the 2013 Scion FR-S.
2012 Chevrolet Corvette
Asking Price Range
$27,161–$57,753
Compare
2009 Audi A4
Asking Price Range
$8,037–$18,165
Compare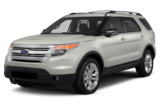 2014 Ford Explorer
Asking Price Range
$20,053–$36,901
Compare
2016 Chevrolet Camaro
Starting MSRP
$25,700–$48,300
Compare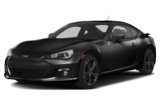 2015 Subaru BRZ
Starting MSRP
$25,695–$29,490
Compare
2012 Cadillac CTS
Asking Price Range
$7,429–$40,565
Compare
2014 Chevrolet Tahoe
Asking Price Range
$27,489–$47,657
Compare
2007 Toyota FJ Cruiser
Asking Price Range
$11,312–$22,348
Compare
2003 Mercedes-Benz SLK-Class
Asking Price Range
$4,030–$14,238
Compare
Featured Services for this Scion FR-S