Average Ratings
---
0 out of 3 people recommended this car.
---
200,000 in 2years
by Redstone from Gr,mi | June 29, 2016
My 2500 ProMaster is almost 2 years old it has 209000 miles on it miles on it and I'm about to have to replace the engine it taps and knocks very loudly, it's way underpowered, has hard time climbing any hills. I get terrible mileage about 14 mpg, apparently it's running on 5 cylinders with cylinder number 2 just barely operating. just keeping up with highway traffic when it has a load is too much for the engine. I absolutely cannot stand the automatic engine braking every Hill that I go down it shifts out of overdrive into drive, spins the motor at 3000 RPMs or more and sometimes up in the mountains it shifts again into 4th and the motor spins at 5000 RPM and that might be what destroys the engine
Purchased a new car
Uses car for Work
Does not recommend this car
---
Great Van, Just Hope it Doesn't Break
by Dylan from Al's Oil from Shrewsbury, MA | May 4, 2015
A little over a year ago, we bought our new Promaster 2500 and gave it to our senior service tech, who has a history with filling past vans to the point where there is no other room in the back. Up until a few months ago, we didn't have any qualms with the van. There were a few recalls that Chrystler did, but those were minor and the dealer had them squared away rather quickly. That changed after it was t-boned by a driver in Worcester. The van was out for just over two months, and not because of damage. The body shop couldn't get the new doors or other parts because they were all on back order. So, at the end of winter, we get the van back and all looked good until the front end started making a clunking noise. The cause of which was traced back by our mechanic to the strut mount on the same side the van had been hit; the mount had failed and the strut was no longer secure. The time to get that rubber block? Two months. Now, don't get me wrong, when that van has been on the road it's been a veritable tank. It carries more and goes farther than our GM or Ford vans, and is a bit better in the snow to boot. But as anyone in the heating business (or who drives for a living) will tell you, everything wears out and/or breaks. And if we can't field a van safely for two months because we can't get a rubber block, then why bother with the van to begin with? Until Chrystler gets those parts supply issues dealt with, I'd have to say don't even bother buying one.
Purchased a new car
Uses car for Work
Does not recommend this car
---
My Promaster
by Mike from Burnsville,MN | March 17, 2014
My van is now at shop for work yet again. So far Ram keeps saying normal/no problems found Update of problems, most happened in 1st 2 weeks of ownership 1) 2 no starts. Jumped and started. 2nd time immediately turned off and unhooked jump. It restarted. 2) Heated mirrors don't heat 3) Backup camera doesn't always come on until going forward 4) Backup camera was stuck on for 2 days 5) Seat belt warning chimed for 1 and 1/2 days 6) Wiper blade broke 7) Slider door is too hard 8) Quit going forward from a stop light after 2 miles on road. Started forward after a few seconds. I did nothing like it was in nuetral 9) Brakes squeal so loud it's ridiculous. Now have a growl sound and pulls to left 10)Mode button doesn't do what manual says it will 11) Missing cargo net from convenience package 12) Delivered with rock chips in windshield and hood 12) Can't program keys through radio like manual says 13) Key fobs would not open all doors with one button but now does with me doing nothing and now back again 14) Sometimes dings at me key is in ignition when the are not 16) Clunks over bumps 17) Now after 2300 miles transmission down shifts going down hill( same hill I drive everyday) and engine revs to 3300-3500 rpm when coasting 18) Keys stick in ignition 19) Central power lock button only works with keys in ignition and turned on 20) Water gets behind back doors at lower hinge corner and freezes on and behind door seal. Have to bang and scrape off to close doors 21) Squeak in back suspension 22) Radio blacked out for 1/2 Day. Used screen button but did nothing. Is this really a current 5.0 radio?
Purchased a new car
Uses car for Work
Does not recommend this car
---
People Who Viewed this Car Also Viewed
Select up to three models to compare with the 2014 RAM ProMaster 2500.
2013 Mercedes-Benz Sprinter
Asking Price Range
$5,434–$69,714
Compare
2016 Ford Transit-250
Starting MSRP
$31,910–$38,040
Compare
2015 Nissan NV Cargo NV2500 HD
Starting MSRP
$27,240–$33,360
Compare
2015 Ford Transit-350
Starting MSRP
$33,590–$43,795
Compare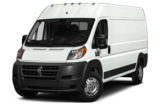 2015 RAM ProMaster 3500
Starting MSRP
$36,115–$36,915
Compare
2014 RAM ProMaster 1500
Asking Price Range
$12,455–$32,411
Compare
2015 Ford Flex
Starting MSRP
$29,100–$42,400
Compare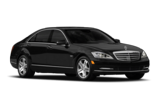 2012 Mercedes-Benz S-Class
Asking Price Range
$24,378–$60,970
Compare
Featured Services for this RAM ProMaster 2500