Average Ratings
---
47 out of 55 people recommended this car.
---
Unexpected gem.
by skook3 from Ringtown PA | May 15, 2014
I priced out 2014 Ram Sport Crewcabs, but equipped as I wanted, they ran into the $52-58K range. I then shopped clean used models. Finding nothing within 150 miles matching my needs, I took a chance and went to a listing near my home. Upon arrival, I discovered the truck had been listed incorrectly & had everything I wanted, and more. This truck is rock solid , quick, and beautiful. And I do not mind having the heated & cooled leather seats, sunroof, or the voice command. At $30K for a 37K mileage truck I can't go wrong. This will replace my 220K / 19 year old previous model.
Purchased a new car
Uses car for Having fun
Does recommend this car
---
Great Truck, Bad Dealership
by Great truck , but over paid from Bedford, TX | May 6, 2014
I purchased a 2012 Ram St with 35k miles. I got a price quite high at first and was able to get it down a few thousand. I was to return next day to bring in a down payment with no trade in. I got on cars.com and found the exact same vehicle that I was purchasing for a lot lower price. I called them on it and they said it was a typo error. Then they sent me to the one that they said it was and was still a thousand less than what they quoted me. I should have just said take your truck and drive it yourself, but I gave in and bought truck. After looking around some more and have consistently found that the same trucks that I have found were thousands less and the price that I seen at first was actually the fair price. When I trade in next year or so, I will not return to this dealership. I am already upside down more than usual and have had truck for a month. The truck on the other hand is very nice and comfortable with an easy layout. Nice styling and very quiet for a truck and plenty of pick up on speed if needed. I will by a new one with out a doubt next year.
Purchased a new car
Uses car for Commuting
Does recommend this car
---
Rattling RAM
by Multiple truck owner from Bangor, ME | April 17, 2014
2013 RAM: The headliner squeeks when going over bumps, the fold down seat/drink holder in the front shakes so much you can not have a drink in it, there is a rattle somewhere over by the passenger door going over bumps, occasionally there is a rattle noise that sounds like it is behind the radio. Can't wait until it gets 8,000 miles on it what new developments will arise. Mostly the interior is laid out well but the shifting lever on the column is too long, it blocks the view of the 4x4 engagement knob and I hit it constantly reaching for the radio. I have the chrome clad wheels "upgrade" (clad means a bolt on hubcap) which I dove through snow in my driveway, the next day I thought the truck was going to shake apart as it collected snow between the wheel and cladcap and had to be manually cleared out. The truck is constantly trying to upshift and is never in the proper gear for a hill or passing, it will actually shutter at approx. 27 miles an hour as it is in too high a gear, happens again at just under 40 mph. With a 6 speed transmission I wouldn't expect this. The truck is by far the best looking truck out there but how it made Car and Driver's Truck of the Year once let alone twice is beyond me.
Purchased a new car
Uses car for Just getting around
Does not recommend this car
---
very nice truck so far
by ram worker from southeastern. ct | November 3, 2013
The dealer was the problem interest is high .still have not received owner manual. they told me that they would put a plow on it and now say no terriable dealership
Purchased a new car
Uses car for Work
Does recommend this car
---
Incredible Truck!
by First Time Truck Owner! from Columbus, OH | September 27, 2013
I can tell there is a ton of thought & engineering that went into my RAM1500. The longhorn package adds an unbelieveable level of luxury. I am the envy of colleagues who drive BMW & Mercedes. the quality is of the highest level. I love my truck & recommend it highly!
Purchased a new car
Uses car for Commuting
Does recommend this car
---
Vegas Rode Trip
by G Wash from Northern Utah | August 17, 2013
2012 Ram 1500 Limited. Mileage as of today 13,140. Only 1 required oil change since I have owed my 1500. Using the trucks oil monitoring system for maintenance. I have had no interior or exterior problems as of yet with the this truck. I use my truck for commuting to work, home errands, and road trips. Living in the west we have higher legal road speeds and more steep grades. I just drove to Las Vegas. That was 467 miles one way. My average speed was 77 mph and 82 mph when allowed. When eco-drive engage I averaged 20 to 25 mpg on flat ground with cruise set. With 8 cylinders firing I average 16-19 mpg. Both averages dropped when hitting a head wind. Made the trip on 1 tank of fuel. Results verified on return trip. 1 tank of fuel used and the same speeds driven. While driving at speed the truck didn't get unsettled when I hit bumps and ruts at speed. City Driving. I drove 3 times in Las Vegas rush hour traffic. I was able to maneuver through the congestion. No problem. The torque and horsepower worked great together. Gave me the able to get out of trouble as well as keep with the flow of traffic. The brakes also get good marks. I had to drive in heavy stop and go traffic no brake fade was felt. Visibility was great. I could move from lane to lane when a opening presents itself. Also able to execute U turns with no problems. Parking was not a great issue. You utilize the same space as any other truck on the market. The interior is very comfortable. The seats are leather and firmly padded. The seat fans kept me comfortable which meant I was alert while driving. A/C worked well in the 103 degree days of Las Vegas. I have one complaint about seats. The passenger seat has less adjustments for comfort and body position. I don't always drive and I want to be comfortable regardless where I sit.
Purchased a new car
Uses car for Just getting around
Does recommend this car
---
2012 Ram quad cab 4.7
by nickjanet from New Jersey | July 29, 2013
truck runs great the 4.7 lacks some power but still gets the job done. Real fuel mileage is 13 city and 17 highway. I use this truck for everyday driving and pull a 14 ft enclosed trailer.
Purchased a new car
Uses car for Towing
Does recommend this car
---
I'm in love with this truck.
by Houston Owner from Houston, TX | May 2, 2013
2012 Ram 1500 Crew - Lone Star - Maroon 4X4 - Hemi - Leather - all black interior This truck is a monster! I've put 10K on it, bought in November 2012, have had no mechanical problems whatsoever. Installed the Rough Country 2.5" level kit at 4K, have had no problems. I'm incredibly particular about my vehicles and have mine has a small imperfection in the paint on the B pillar, and the front driver quarter panel has some uneven panel gap. Outside of that, this thing is perfect. Tows like a dream with the trailer brakes.
Purchased a new car
Uses car for Having fun
Does recommend this car
---
Dealer was dishonest
by Followet from California | April 30, 2013
I went to the dealer who said he had a 2012 Ram ST. When we got there he said the truck had just been sold. But he had a 2013 for just a little more $6000. We thought about it and tried to negotate him down as we had only the money for a cash payment of the truck we intended to purchase. We traved over a hundred miles to visit this dealer. He then offered to finance the balance. Since we have bad credit the interest rate was extrodinaryly high. 22% We walked out with him the sales man still trying to sell us.
Purchased a new car
Uses car for Having fun
Does recommend this car
---
Best one yet
by Ram Lover from Myrtle Beach, SC | April 11, 2013
Just purchased a used 2012 Dodge Ram 1500 Laramie Crew, black exterior, tan interior. I love it. Super smooth, very strong engine (as expected) and very capable for any job. I owned a brand new 2005 Dodge Ram 1500 SLT Quad previously, same colors, loved that truck - never should have sold it. So far, I have just done some light hauling, which it handles with ease. I did a good bit of hauling with my '05, so I know this one will tow handily as well. So far, no issues or complaints, except gas mileage of course, but that is to be expected with the HEMI. Everytime I ride by a Chevy, Ford, Toyota full size, I imagine the owner is saying to him or herself - "Man, thats the truck I SHOULD have bought!" - I just laugh and keep on riding. The RAM is the best looking truck on the market, and the best value. Buy one, you will love it, too.
Purchased a new car
Uses car for Just getting around
Does recommend this car
---
People Who Viewed this Car Also Viewed
Select up to three models to compare with the 2012 RAM 1500.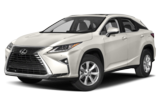 2016 Lexus RX 350
Starting MSRP
$41,900–$49,125
Compare
2015 GMC Sierra 1500
Starting MSRP
$27,020–$53,465
Compare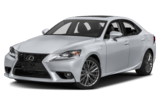 2016 Lexus IS 300
Starting MSRP
$39,700–$39,700
Compare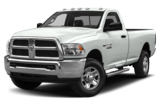 2016 RAM 2500
Starting MSRP
$31,780–$57,285
Compare
2012 Chevrolet Silverado 1500
Asking Price Range
$16,136–$33,924
Compare
2016 RAM 3500
Starting MSRP
$32,285–$58,275
Compare
2016 Lexus LS 460
Starting MSRP
$72,520–$82,305
Compare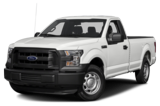 2015 Ford F150
Starting MSRP
$26,030–$55,305
Compare
Featured Services for this RAM 1500