Average Ratings
---
16 out of 17 people recommended this car.
---
Panamera 4S
by Truth from New York | January 31, 2013
Excellent all around vehicle. Definitely a head turner and enough options to personalize it and make it your own
Purchased a new car
Uses car for Transporting family
Does recommend this car
---
Hands down best car on road
by Porsche Cali from Southern California | January 6, 2013
I have owned mine for 14 months and it's my 2 Porsche. I traded a Cayenne Turbo S for my Panamera. I live in a coastal community with great canyons and beautiful ocean side highways. The car drives and handles better than my friends 911 Turbo. The interior is so beautiful and intelligently designed. The exterior catches more eyes than most other sports cars including in my book Lamborghini and Ferrari. Several of my friends who were die hard BMW and Mercedes owners are now eyeing the switch to Panemera.
Purchased a new car
Uses car for Just getting around
Does recommend this car
---
Can't stop smiling!
by Engineer from Sugar Land, TX | December 24, 2012
Really - since I got the Panamera I haven't stopped smiling. I have a long commute and it was important, since my back surgery, to be comfortable. I no longer care what kind of traffic I'm in - open road, nose-to-tail, stop-and-go - it doesn't matter, I love it. Apparent from the faces around me is that everyone else does, too! This car has surprised me in several ways; the advanced warnings the NAV system gives are so like the instructions I would give if I was navigating for someone else; there is a button that, when activated, caused the engine to stop when I come to a complete stop in traffic. Then when I release the brake, the engine automatically starts up and I'm moving again - amazing (and great gas mileage, too!); Bluetooth handsfree; in-dash NAV screen (in addition to the main screen; the list goes on. Fabulous car!
Purchased a new car
Uses car for Commuting
Does recommend this car
---
Looks fast sitting still
by CGM Panamera from Lawrence, Ks | December 21, 2012
Time will tell if it was worth the money but for now, WOW. The Porsche dealership and I got to the correct amount for the Panamera but it took awhile.
Purchased a new car
Uses car for Just getting around
Does recommend this car
---
Panamera 4 - Zero Compromise
by New Porsche Lover from Maryland | October 29, 2011
I have owned my Panamera for 5 months and I absolutely love this car. The handling, styling, and eye catching beauty are worth every penny of the sticker price. I did lots of research before purchasing the Panamera. Cars I considered where the 2012 CLS, the BMW 7, and the Audi A8....all great cars but none offered the level of styling, exclusiveness, or the second to none JD Power reliabilit ratings. The car garners so much attention that I'm sometimes embarrassed. People don't simply give the thumbs up....they roll down their window to tell me how beautiful they think the car is. The only negative thing about this car is people tend to place you in the category of the top 1% of wealthest Americans... don't mind the haters.
Purchased a new car
Uses car for Commuting
Does recommend this car
---
Simply put AMAZING
by Porsche Nutt from NYC | October 4, 2011
I hated the idea of getting a 4 door car. I bought this car site unseen and had never driven it. I simply relied on the fact it was a Porsche and hoped it would handle and perform like one. It does that and then some. With the adjustable suspension in sport plus mode I swear this would push my Carrera S in the corners. You may notice that it is a bit slower than the S but it is as fast or faster than anything else that you may be running against on that trip to Stop n Shop.
Purchased a new car
Uses car for Having fun
Does recommend this car
---
Simply the best
by Scorpian from chicago | August 15, 2011
Comfort, Style, Grace, this car is the definitely a cut above. This is the Rolls Royce of sport sedan. You can sit at a 120 mph all day like it's 40mph. Things are expensive, but you don 't shell out 100g and expect a VW Jetta. If you have the resources, get one. It is an independent circumstance of unique dimensions.
Purchased a new car
Uses car for Just getting around
Does recommend this car
---
Great car in all respects, sport,luxury,comfort
by BMW believer from Castle Rock, CO | June 28, 2011
I had my eye on BMW Alpina B7 European delivery. A friend told me to check out the new Panamera 4s. I did and I was pleasantly surprised at the sportiness, luxury, exterior style and the interior layout of all the features that I was hooked and bought my first Porsche. I also own 5 BMW's, and now 1 Porsche. I'm very pleased with the car so far. It's a wolf in sheeps clothing. A 911 on steroids. True Porsche performance in a four door sedan. This car is a real looker, I get lot of compliments on the design, and overall look of this car. Great job Porsche!. I might be a convert and buy the turbo next time, and opt for the EU delivery.
Purchased a new car
Uses car for Having fun
Does recommend this car
---
2010 Panamera 4S
by LRDog from Charlotte, NC | November 29, 2010
Styling is contreversial to say the least but after owning this car for 7 months I can tell you the attention it gets is second to nothing we've ever owned. Only one individual ever said anything negative about the Panamera and he admitted to me that he drove a biege Volvo! The Panamera has a presence that is not captured in any of the early press pics I've seen. In fact, I said publically on some forums it was ugly and I'd never have one! That was until I saw it in person and drove one. Pure Porsche! You'd think you're in a 911 not a 5k pound sedan! Air suspension is a MUST! Porsche sport exhaust is an expensive option that if I had it to do over prolly wouldn't get that one. PSE tips are nicer than the standard exhuast tips however. If you appreciate good music, the Buremester stereo while expensive is another MUST HAVE. It's reliable as are most modern day Porsches and has not been to the dealer for anything since we picked it up in May 2010. My only picks would be that EVERYTHING is an option! You want floor mats? That will be $150 please! You want the entire exterior of the car painted in the body color? That will be $$$$ please! You want the headliner to match the interior? That will be more $$$.... You get the idea. To get the P4S we ordered the way we wanted it cost $30k additional in options! No wonder Porsche is one of the most profitable automobile companies in the world. Overall, what a great car!!!!
Purchased a new car
Uses car for Just getting around
Does recommend this car
---
Left handed rich man
by San Francisco Freak from San Francisco | November 7, 2010
A truly great vehicle. I have the 500 HP turbo. Performance and handling is impressive. I got mine to 180mph two weeks ago, but it felt she still had a bit more to give. At high speed the car is smooth and safe. The interior of the vehicle is beautiful. I had a 911 15 years back so I know Porsche and the superior engineering behind the gloss.. The SUV had very little appeal for me, but I needed something quick and rare on the road. Hello Porsche Panamera Turbo, thank you Stuttgart.
Purchased a new car
Uses car for Commuting
Does recommend this car
---
People Who Viewed this Car Also Viewed
Select up to three models to compare with the 2010 Porsche Panamera.
2007 Lexus GS 450h
Asking Price Range
$9,056–$18,116
Compare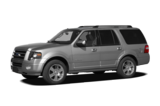 2008 Ford Expedition
Asking Price Range
$7,301–$19,529
Compare
2015 Volkswagen Touareg Hybrid
Starting MSRP
$66,995–$66,995
Compare
2014 Lexus GX 460
Asking Price Range
$37,926–$50,770
Compare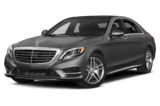 2014 Mercedes-Benz S-Class
Asking Price Range
$49,549–$98,685
Compare
Featured Services for this Porsche Panamera