Average Ratings
---
16 out of 17 people recommended this car.
---
2 weeks in and love it.
by tfeiten from Knoxville, TN | February 16, 2015
Like many I dreamed of a 911 and really wanted the 89-93 body style for its classic lines and reliabiltiy. However from a comfort and driveability once I started driving the Cayman it seemed like an easy choice. Nothing against the 911 the comfort, ride, and overall performance seemed to be just what I needed for my first sports car. And after just 2 weeks it will will not be my last. I found a one owner 2008 with 34K on it and its solid. Paid some good money for paint restoration and c quartz finish and it looks new. Cannot belive how it holds the road in the Tennessee Mountains!
Purchased a new car
Uses car for Having fun
Does recommend this car
---
Lots of Little Things and One Big One ...
by John from Kansas City, Missour | August 24, 2013
I have now owned my Cayman for over four years. Notwithstanding my title, it has been extremely reliable for me. Now here are the two "catches". First, unless you get one that's highly optioned up, you are going to be missing things that all your friends have in their Kias and Camrys ... like auto temp control (!), auto lights, wipers, and a decent stereo. Oh sure, I know, real sports car drivers don't care. Well, most of us spend our days driving on ordinary roads with ordinary traffic and that engine sound is beautiful for a while and after a couple of hours it becomes a drone that won't be drowned out by the pathetic radio. And you think you won't miss the other little things ... you will be wrong. There is a reason other manufacturers put them on their cars, they are nice to have. Porsche will sell them to you, also ... at a very high price. But the real biggie is, as the Chicago owner pointed out, all the defective engineering. Yes, the engine may suddenly blow up, and a new engine costs $20,000 with the same defective engineering. It's no lie. There is a cottage industry in trying to rectify this problem, which affects anywhere from 1% to 10% of these cars but which Porsche won't officially admit to. Why should they? Idiots like me get so hyped up over the media reviews and the test drive that we buy their cars anyway. But are you really willing to take a 1% chance that you'll have to pay another $20K for a new engine?
Purchased a new car
Uses car for Having fun
Does not recommend this car
---
Early Anecdotes On A Great Sports Car
by Domo from Santa Cruz Mountains, CA | July 3, 2013
My red Cayman S purchase was a private transaction. It was only 24K on a 2008, but I still ran CARFAX and had the Porsche dealer check it out. Interestingly, a lot of Porsche's are only driven at weekends. That seems a waste to me. The only major mod was after market sport springs that stiffened up the ride a bit and made getting in and out more of a work out. The performance is excellent. The car runs like is in on rails. Realistically, you aren't going to push the CS to its handling limits on public roads. I live in the mountains with plenty of corners to play with. Steering is very precise. Clutch and manual shift are easy to get right. Engine response is smooth across the range. I miss not having either BT or a MP3 player interface, but the engine sound puts a smile on my face in the morniing. So if you want a fun car that isn't a crazy price, then this is a good bet. I used to own a Miata - That was fun too!
Purchased a new car
Uses car for Having fun
Does recommend this car
---
Awesome Car to Drive but Worrisome to Own
by Chitown388 from IL | March 17, 2013
Instant power on demand, surgical precision steering, comfortable daily car, exciting car when pushed, nice rumble sound in and outside the car. However, the generation 1 Cayman has several designed flaws, some can cause catastrophic failure with little to no warning. Those things can constantly nag you in the back of your head - and can reduce the joy of owning one. - IMS (Intermediate Shaft) Failure. A design flaw that when it fails, a new engine is needed. Porsche rectified this by not having an IMS in Gen II Cayman. - RMS (Rear Main Seal) Failure. The broken seal is not so much of an issue, the problem is that it leads to the IMS failure - Cracked piston. A design flaw with porous engine head. - Water and Oil Separator failure. Apparently this can fail often. And when it fails, the tail pipe will belch out a massive amount of smoke. I am not sure on the damage to the engine when this thing fails. Another thing to worry about. - Water pump failure. This can fail even with just 5K miles on the odometer. When it fails, it will leave you stranded. You don't have this kind of problem with a BMW, Lexus, or Infinity. Just another thing that nags you in the back of your head.
Purchased a new car
Uses car for Commuting
Does recommend this car
---
Love the style and get up and go
by Happy Cayman Owner from Jacksonville | December 12, 2012
Purchased a low miles 2008 Porsche Cayman. It's a dream body style and I was glad to get one that looks brand new and in rose. Very well kept. Drives like a race car and you can definitely feel the road and bumps. The performance is there. Of course friends use the evil word "maintenance cost" but I'm crossing my fingers that with a good maintenance schedule- my newly named Cayman..."Antonio" will drive this chick in style for a couple of years without too many purse aches. It's the best mid-age fix you can find and I'm hoping to work up to the 911S down the road.
Purchased a new car
Uses car for Commuting
Does recommend this car
---
Most fun car I have owned
by Caymenlover from Algonquin, IL | May 28, 2012
The Caymen 2008 Special Design Edition has superior cornering ability as even compared to Porsche flag ship of sport's car, the 911. It makes even an average driver look very good. The Caymen can be safely described as a car on rails. An exhilarating driving experience.
Purchased a new car
Uses car for Having fun
Does recommend this car
---
Best sports car period!
by RaceCarDriver from New Jersey | March 28, 2012
I sold my Porsche 911 4S to buy this 2008 Cayman S. The Cayman S has better handling for less money. Mid engine cars handle the best, that's why Formula One and Indy cars are mid-engine cars. The Cayman S makes a great daily driver and weekend autocross car. You can easily get 26 mpg on the highway and nothing on the road handles like it. Beautiful car too, tons of compliments. Think of the Cayman S as a better handling 911 for less money.
Purchased a new car
Uses car for Having fun
Does recommend this car
---
It's a childhood dream come true.
by A North/ South Owner. from Albany, NY - Sarasota, FL | February 20, 2012
A childhood dream to own a Porsche. Bought a 2008 Jag XK two years ago in Albany, NY and still own it but wanted a Porsche to satisfy the dream. Bought the Porsche two months ago in Sarasota, FL. I guess you can't compare the two. One is a luxury car the other a true sports car. I'm having fun with both. They both have a great deal of zip but the Porsche corners a lot better than the Jag.
Purchased a new car
Uses car for Having fun
Does recommend this car
---
What is there not to love...
by Citizen X from Los Angeles, CA | October 3, 2011
What I love the most is everyone points at my Porsche as if they've never seen a Cayman. It's responsive and it's the new love of my life. I have a smile on my face every time I'm near my Porsche. I didn't buy it to take the kids to practice or carpool. I bought this piece of art, because it makes me happy. Work to Live, not live to work; Live Life...
Purchased a new car
Uses car for Commuting
Does recommend this car
---
Cayman
by Cayman Owner from Virginia | May 13, 2011
Great car. Excellent interior and exterior. Best driving sports car I have owned. Highly recommended.
Purchased a new car
Uses car for Just getting around
Does recommend this car
---
People Who Viewed this Car Also Viewed
Select up to three models to compare with the 2008 Porsche Cayman.
2017 Volkswagen Golf SportWagen
Starting MSRP
$21,580–$29,970
Compare
2017 Audi S6
Starting MSRP
$70,900–$70,900
Compare
2013 Audi allroad
Asking Price Range
$22,352–$34,832
Compare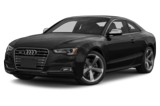 2017 Audi S5
Starting MSRP
$53,100–$61,100
Compare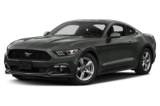 2016 Ford Mustang
Starting MSRP
$24,145–$41,895
Compare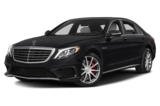 2017 Mercedes-Benz AMG S
Starting MSRP
$144,700–$247,900
Compare
2017 Audi A6
Starting MSRP
$47,600–$67,600
Compare
Featured Services for this Porsche Cayman