Average Ratings
---
12 out of 14 people recommended this car.
---
Performance personified
by Tophlor from Scottsdale, AZ | January 8, 2016
A 911 is not for everyone. Most important to remember is that it is a performance car and as such there is not the same ride feel one would have from a soft riding "luxury" car. Many Porsches are purchased because the buyer likes the idea of owning a Porsche and then are faced with the stiffer suspension that a real performance car has by necessity. They then stick it in the garage or trade or sell it with low mileage because it it "too stiff." That brings opportunities to the rest of us. Be aware that not all Carfax reports are complete, If a crash occurred and the owner did not claim it on the insurance then it will show a clean Carfax. Always have any car inspected. Porsche Club of America is very helpful in supplying you with local members who can recommend a trusted Porsche inspection mechanic who will know what to look for in your next 911. The 911 is one of the best cars I have owned, this purchase is my second one. They are engineered to be driven hard and perform as you expect them to in every situation. They also look great.
Purchased a new car
Uses car for Just getting around
Does recommend this car
---
Legendary
by NRyan1273 from Miami, FL | January 12, 2015
Full Disclaimer - this was my dream car before I purchased it. I've owned it for almost two years, and I'm still in love with it. I owned a Porsche Cayman S before I purchased my 2011 Carrera S Cabriolet, and they were similar in some aspects. I've driven a few different sports cars, and the 911 is the pinnacle of performance engineering excellence. The car feels harmonious and exceptional to drive. I cannot recommend it enough.
Purchased a new car
Uses car for Having fun
Does recommend this car
---
Wow !! What a car !!
by T Rock from San Luis Obispo, CA | February 3, 2013
I purchased the 2011 Porsche 911S with the crono package. I currently own a BMW and a Lexus and while both of them have almost 300 HP, I have NEVER experienced the same thrill of hitting sport plus and putting the pedal down to the floor - OMG- there is a very good reason they call this "launch control". The power, brakes ( thank God ) and cornering are next to none. Hard to imagine a better car at any price. Several of my friends own those $250K super cars but nothing compares to this car plus the classic looks are a huge plus. If you can afford one - they are expensive - buy one !!
Purchased a new car
Uses car for Just getting around
Does recommend this car
---
Turbo "S"
by Car Guy from South, Florida | January 9, 2013
The 2011-2013 911 Turbo "S" is not a beginners car. Porsche has tamed the beast and made it easy to drive with the PDK Transmission (the only way you can have a 911 Turbo "S"). Although it can easily be driven anywhere you want on an everyday basis, if you don't understand the power of this car, stay away. I have, and have had many cars with more HP, but only my 750 HP Lingenfelter Corvette felt faster. This car is so quick, and moves off the line like no other. It is a truly an amazing piece of German machinery that many could not handle when driving aggressively. If you can handle a car like this, it is a great value for a Ferrari beater at half the price and better build quality, although there isn't a much better feeling than being in a Ferrari, or beating one in a 911 Turbo S. Ferrari owners feel there's no equal and they may be right, but they do respect what the 911 Turbo S can do and will only look at you when you turn away. You won't have to pay any of that Ferrari blackmail money to get one either. I love the car in every way.
Purchased a new car
Uses car for Having fun
Does recommend this car
---
Once you go Porsche...
by Midlife Crisis from Kansas City | October 15, 2012
Don't wait until you're 50 to drive a 911, you're missing all the fun. I've had my S Coupe for a year now and I have zero complaints. My only issue is that I waited until was older to get he car. I stayed with BMW far too long hoping they would producer a more potent vehicle. Never happened. Drive a Porsche, just once, and you'll never look at another sports car again.
Purchased a new car
Uses car for Having fun
Does recommend this car
---
Smoking Quick
by OB1KNOB from St Louis, Missouri | October 8, 2012
This is my first Porsche, 911S, and won't go back to M3, S4 or AMG. I just can't do it now that I have experienced the performance of true sports car. It corners like it's on rails, power is great at any RPM and it's comfortable as a daily ride. It's tough to drive the other cars in the stable, this gets all my attention.
Purchased a new car
Uses car for Having fun
Does recommend this car
---
Porsche...don't buy if you can't drive.
by Philip from York, PA | October 7, 2012
To the guy that "spun"...It's called "tail whip". If accelerating hard through a corner and you feel the rear start to slip, stay in the gas or the inertia of a rear engine vehicle will kick your around. Driven properly, handling of a Porsche can not be matched. I've owned two, driven them hard...and had nothing but shear pleasure. Quality is second to none as well.
Purchased a new car
Uses car for Having fun
Does recommend this car
---
Go Fast!
by WEASEL1 from | October 5, 2012
This car is built to be driven and driven fast. The styling is crisp and the controls are user friendly. Just drive it and watch the speed limit, it comes up fast.
Purchased a new car
Uses car for Having fun
Does recommend this car
---
Porsche 911 Carrera S Cabriolet
by Porsche Lover from Flowery Branch, GA | August 11, 2012
I gave this car 5 stars in all categories accept value. As much as I love my new car, it is an indulgence and I cannot in good conscience call it a good value. That being said it is the best money I have ever spent! In my opinion there is no other car as distinctive and classically styled. A 911 is instantly recognized and no other car can ever be mistaken as a 911. I love the feel of a rear engine car. The engine is very responsive and the performance is fantastic. The gas mileage is surprisingly good for a high performance car. I average 18.5 mpg, and I drive aggressively. I really can't think of anything I don't like about the car. I choose a manual transmission which I love. I also opted for the Sport Chrono Package. The electronics are great. I use the integrated Bluetooth on the highway with the top down all the time. All in all I have never been so completely satisfied with a purchase.
Purchased a new car
Uses car for Just getting around
Does recommend this car
---
Worst nightmare that almost got me killed.
by JamesMark from California | April 18, 2012
I purchased Carrera S with a premium package plus. This was my first Porsche I bought and I was pretty thrilled to buy this car cuz you know it's Porsche. The luxurious classic design and high-end name value. I used to own an M3 before I bought this. However, I knew instantly that my decision was wrong as soon as I took this car on the freeway. I was driving at night, and there weren't as many cars. I wanted to see how the car would handle at a fast speed. So I accelerated up to about 90-95mph ish, and I was coming towards a corner and I expected it to corner all smooth, but it lost control and spun. I almost hit the rail but luckily I didn't hit anything despite the car spun for good 5-6 seconds. This was a huge disappointment for me. As I started researching more about this car, I learned that this happened to a lot of other Porsche owners. Well. I am greatful that I didn't get hurt, but I am never driving this junk again. If you are considering buying a Porsche, well think again.
Purchased a new car
Uses car for Commuting
Does not recommend this car
---
People Who Viewed this Car Also Viewed
Select up to three models to compare with the 2011 Porsche 911.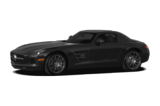 2011 Mercedes-Benz SLS AMG
Asking Price Range
$134,221–$223,269
Compare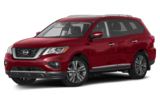 2017 Nissan Pathfinder
Starting MSRP
$29,990–$43,560
Compare
2016 Chevrolet Corvette
Starting MSRP
$55,400–$83,400
Compare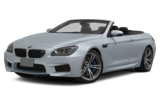 2012 BMW M6
Asking Price Range
$51,899–$63,387
Compare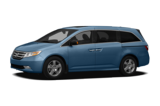 2011 Honda Odyssey
Asking Price Range
$11,261–$25,833
Compare
2006 Kia Sportage
Asking Price Range
$3,562–$9,578
Compare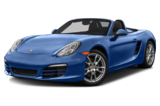 2014 Porsche Boxster
Asking Price Range
$40,140–$66,024
Compare
Featured Services for this Porsche 911