Average Ratings
---
8 out of 8 people recommended this car.
---
2014 xterra S
by The other guy from NM | October 5, 2015
Agree with the other reviews that this is a solid vehicle. Recently purchased my first XTERRA - 2014, barely used with 14.4K miles on the clock. On a recent 1400 mile round trip across NM and West Texas the MPG was 26.4 to 26.9 @ 70 mph with cruise and AC, two adults, luggage, food and water. Routine in town/combined, with brief 4WH driving due to where I live, is 22.4 - 22.6 mpg. This is certainly acceptable in a true, old school 4WD and better than expected. Vehicle is stock S model with low profile roof rack added. Now with 20K miles the MPG on recent 700 mile Southern Rockies trip on two lane roads and a fair amount of back country dirt the MPG was 22.9 - 23.6 with a load of camping gear, food, water, The Dog and some extended 4WH driving. Only drawback so far is not being able to sleep in the vehicle as with previous full size PUs. But that makes the local tent makers happy so I guess it's a fair trade off. I'm happy anyway.
Purchased a new car
Uses car for Having fun
Does recommend this car
---
Perfect SUV
by xterralover from Mojave Desert | May 30, 2015
I traded my 2007 Nissan Frontier for an Xterra S 2WD. I love the way I can adjust the lower seat for comfort because I have serious back problems. The USB port is a god send for my kids ipad mini. I love the blue tooth technology where I can answer my phone and text by pushing a button on my steering wheel. The Sirius radio gives me hours of entertainment. I can fold the rear seats down perfectly flat and if I lay diagonally I can stretch out all the way ( I am 5"3). I love the side step to climb in and the way I can sit up high and look out into traffic. The button to push to give the wheels traction in the snow and ice is a really great feature. Mine came with a towing package so I love having the option to pull 5000 pounds if need be. The V6 engine accelerates well in traffic. I would give this SUV a perfect score except for the gas mileage which could be better but I will gladly sacrifice gas mileage for a roomy, vehicle that sits up high and has everything that I want. Parking is a breeze. No blind spots. Some say the look is dated I say I love the utilitarian look I don't like the boxy rectangular look of the new SUV's on the market now or how they sit so close to the ground. It rains where I am at and we have lots of dirt roads so I need the clearance. Like the quality of tires they came with.
Purchased a new car
Uses car for Transporting family
Does recommend this car
---
Awesome truck
by sandy from Shreveport, La | May 13, 2015
My 3rd Xterra..... Love, Love, Love it!! It handles well and love the pick up it has...I can pass anything on the road. I plan on keeping my Xterra 300,000miles and it should easily make it.. Fun to Drive! Shreveport, Louisiana
Purchased a new car
Uses car for Just getting around
Does recommend this car
---
Outstanding value & performance
by ZYA62 from Above the Adirondacks, NY | May 13, 2015
I've had my 2014 Xterra S for almost a year and have driven it through all the Upstate NY seasons and it's been great. It is a simple design that gives you everything you need without over-complicating things. We did not buy it for the gas-mileage, we bought it for the versatility of being an everyday driver to work and weekend driver to hunting camp, the lake, or the mountains. We have (2) small children, one in a front-facing car seat, one in a booster seat and it's a little tight in the back seat for the car seat, but we won't be using that in another few months so it's only a temporary tight fit! There is plenty of leg room for our little one in the booster seat. Clean up is super easy. With small children and outdoor activities tracking in everything under the sun it's a breeze to vacuum out and wipe down. Cargo space is great as well. It fits a hockey bag full of equipment and sticks with room to spare. The storage bin in the roof rack is perfect for muddy boots after an all day hike. The price is right for the versatility it offers, again, without over complicating anything! We LOVE it!
Purchased a new car
Uses car for Commuting
Does recommend this car
---
Nothing like it!
by GODSUNWANTD from Chicago | November 29, 2014
I agree with everyone on here. This truck is a true beast. Whether you go off roading or want to tear up the city streets, nothing compares to Xterra. It is a diamond in the rough. This vehicle handles anything thrown it's way and still wants more. You won't find a more versatile vehicle on the market. Once you test drive this bad boy you'll see what i mean. Do yourself a favor and dont sleep on this amazing 4x4 machine. I live in Chicago with all the seasons and trust me nothing can stop this monster.
Purchased a new car
Uses car for Transporting family
Does recommend this car
---
BUYING EXPERINCE
by Loyal Nissan Owner from Oahu, Hawaii | September 28, 2014
Most satisfied customer. Quality all around with options that fit my every desire. MPG is marginal but equal to other SUV's. I owned a 2003 Xterra and am very happy to see all the improvements Nissan has made in this model SUV. The ride for this 4X4 is comfortable and too still or rough. Handles well and provides much feel of control. Best of all this SUV has all the bells and whistles that all the other new autos have so if you are a gadget person you too will be very happy with this edition.
Purchased a new car
Uses car for Just getting around
Does recommend this car
---
04 and 14 Xterra Owner
by SportModel from Orlando, Florida | September 2, 2014
I jUst replaced my 04 Xterra with a new 14 Xterra and I could not be happier. I did extensive research and read all the reviews. Professional reviewers define the Xterra as an off-road vehicle......are they nuts? This is a very refined asphalt eating machine, well suited for all pavement. If you want to go off-road, get a Jeep. There is no vehicle that has all the qualities of the Xterra at this price range. The Xterra is the best value of anything this is remotely in it's class. My only problem was finding one to buy. Most Nissan dealers have one or two Xterra's on their lot. Just like Model T's, you can have one in any color you want....as long as it is black. I had the hardest time finding a white or silver Xterra. I did not want any of the other and few colors that are available and the selection is small. I drove 175 miles to buy my Xterra, but it was well worth it. I like that it has everything that you need and has none of the things that you do not need. If you like expensive gadgets, this is not you SUV. There are lots of overprices SUV's and cross-overs on the market, the Xterra is not one of those. The 4.0 lite V6 is an awesome engine with 260 HP, it goes! I love my new ride!
Purchased a new car
Uses car for Just getting around
Does recommend this car
---
2014 Nissan Xterra
by exoman from Milwaukee, WI | March 24, 2014
I just replaced my 200K mile 02' Xterra with a 2014 Xterra S and could not be happier. Yes, the design is showing it's age, but I like it. Yes, the gas mileage is not great, but show me a car based AWD which can do as much as the Xterra. There aren't any... The only 2 real competitors in this class are the Jeep Wrangler and Toyota FJ Cruiser which is being discontinued. My biggest concern has been gas mileage since I would be lucky to get 18mpg on the highway with my 02'. My first tank over 200 miles of level (no wind) highway driving in Wisconsin at 70mph using cruise control yielded a very respectable 21.3mpg. That works for me and I expect to drive this vehicle for many years to come.
Purchased a new car
Uses car for Just getting around
Does recommend this car
---
People Who Viewed this Car Also Viewed
Select up to three models to compare with the 2014 Nissan Xterra.
2010 Nissan Maxima
Asking Price Range
$8,933–$17,905
Compare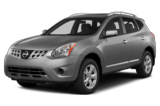 2014 Nissan Rogue Select
Asking Price Range
$12,846–$19,730
Compare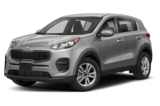 2017 Kia Sportage
Starting MSRP
$22,990–$34,000
Compare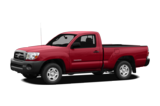 2011 Toyota Tacoma
Asking Price Range
$14,279–$31,451
Compare
2014 Toyota RAV4
Asking Price Range
$17,158–$26,846
Compare
2017 Dodge Grand Caravan
Starting MSRP
$24,995–$33,395
Compare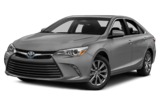 2017 Toyota Camry Hybrid
Starting MSRP
$26,790–$30,140
Compare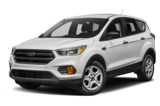 2017 Ford Escape
Starting MSRP
$23,600–$30,850
Compare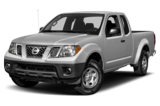 2016 Nissan Frontier
Starting MSRP
$18,290–$36,110
Compare
Featured Services for this Nissan Xterra