Average Ratings
---
22 out of 23 people recommended this car.
---
LOVETHISTRUCK
by flukefishin from Burlington,Nj | August 28, 2014
I needed crew cab truck because I have 3 kids. The Nissan Titan has a ton of room inside and the captians chairs are awesome. The 5.6 v8 has more then enough power and sounds great !! I been mostly a Ford guy and didn't consider the Titan until my salesmen showed me this truck. Definitely ask for Bret he was very patient and made sure I was comfortable with everything before I left.
Purchased a new car
Uses car for Work
Does recommend this car
---
One of the best over all vehicles I've owned!!!
by Chevy Man from Western Phoenix | March 27, 2012
Power and styling were good to start but after acouple of upgrades---- WOW!! I was more impressed with this Titan that Chevy, Ford or Dodge. Big 3 yea right.
Purchased a new car
Uses car for Just getting around
Does recommend this car
---
darn good truck!
by truck lover from chantilly, va | January 26, 2012
Bought this truck used and could not be happier with its condition after four years of use. it had clearly held up much better than most other competitive trucks i had looked at around the same age and miles. its a work horse, but i only wish it got better gas mileage. other than that it is perfect
Purchased a new car
Uses car for Having fun
Does recommend this car
---
Nissan Titan
by Sold The Jeep and Bought a Truck from St. Louis, MO | January 9, 2012
I have recently sold my 1991 Jeep Wrangler YJ and purchased a 2007 Nissan Titan. My initial concerns were the fact that my truck does not have 4 wheel drive and the expected terrible gas mileage. I have now been driving my truck for over 2 months and I am very pleased with it. I no longer have to listen to the wind coming through small gaps in the hard top of the jeep. I have wonderful heat and a/c. I also am able to take the truck on long road trips without worrying about breaking down or possibly getting a flat tire. The worry about gas mileage was a valid concern. However, I was getting about 17 miles to the gallon in my Jeep and am now fluctuating between 17-19 in the truck (90% of my driving is highway mileage). I have not yet ran into any problems where I would need 4 wheel drive however just in case I have placed sand bags in the bed and hope the added weight will be beneficial. Overall I am very pleased with the vehicle and do not see my opinion changing that much. It is a very comfotable ride and has all of the bells and whistles nI could ever want.
Purchased a new car
Uses car for Commuting
Does recommend this car
---
Nissan Titan Are GREAT!!!!!!!!
by Chris0fur from Mantachie, MS | October 20, 2011
This has been the best truck that I have ever own. The power is there when I need it and it has alot of room. I have learn to work with the gas mileage. But I would buy another one in a heart beat.
Purchased a new car
Uses car for Just getting around
Does recommend this car
---
I love this truck
by TheFishingFool from patchogue,ny | October 3, 2011
I bought this pickup truck brand new in 2007. I decided on Nissan because their know for their well built vehicles and i needed a full size pickup and they made one finally back in 05. Unfortunatley I had 2 accidents with it, and now has just it 100,000 miles but still drives the same when I first bought it new. I also bought a 20ft boat and towed it from New York to Florida and back and has not given me any trouble, but when towing it does get terrible gas mileage and I do drive fast alot of times. The best I can get is 9mpg and 18mpg when i'm not towing anything, but this a truck.I do tow my boat alot in this thing back and forth to Florida I do mostly between 80-90mph on I-95 and the engine never overheats and the transmission never gets hot and doesnt even flinch. I wish they made a diesel, it would be nice if the gas tank was twice the size, and the exhaust could sound better than it does. However its reliable and I dont even take good care of it. It has a powerful 5.6 V8 engine that gives it a good towing capacity, and the truck in general is solid like a rock.
Purchased a new car
Uses car for Towing
Does recommend this car
---
Wife talked me into buying a big honking truck
by Not a truck guy from Tallahassee | September 3, 2011
Great truck. Mine has been used only for family travel, nothing work related. Engine requires little long term expensive maintenance. MPG is terrible, but power is awesome. Built quality is good- owned a lot of vehicles. Design is getting a little dated, but still looks great, sounds great, and has been solid. Price is less than other trucks on the market.
Purchased a new car
Uses car for Transporting family
Does recommend this car
---
GREAT TRUCK
by LEtitan from Cincinnati, OH | August 9, 2011
I have a 2007 LE titan. Has all the power and towing I need to get through the day. The truck bed is great...the spray in bedliner and tie down tracks are very handy.
Purchased a new car
Uses car for Work
Does recommend this car
---
Completley changed my mind!
by 911 Titan from Raleigh, NC | March 28, 2011
Got the truck used with just under 30k miles and have been loving it ever since! I have always wanted a Silverado all my life, but when I first visited a Nissan dealership (because I was bored), I thought why not?! Instantly, I fell in love. It handles so much better than any of the domestic trucks of the era... Not to mention, it's size and aggressive look make you feel like you own the road! This truck has easily been able to handle anything Ive been able to throw at it. The only thing that I have even the slightest sense of unhappiness about is the fuel mileage. Then again, what do you expect from such an impressive truck! Everywhere I go I always have people crowding around telling me what a good looking truck it is. 100% sure I made the right decision when buying a truck!
Purchased a new car
Uses car for Commuting
Does recommend this car
---
Great, Affordable Truck
by Titan from | November 20, 2010
Great truck happy all around, locking differential, four door crew cab, V8, 4x4 and more bells and whistles than I would ever really want, excellent functional vehicle. Gas mileage in around 13MPG average, which is what it is with a V8, 4x4, Crew cab. End all the truck I bought would have been 7-10k more if I got the same features in a Toyota, Ford or Chevrolet. If this truck lasts as long as I expect t too, I may never buy domestic again. When are the US manufacturers going to see the light and make a cost effective competitive product. Did I mention, it comes stock with extendable mirrors for towing, the electric rear window is trick and excellent as is the rear window defogger. Petersons 4Wheel drive called the Titan a great buy and a Happy Puppy in their review, I have to agree.
Purchased a new car
Uses car for N/A
Does recommend this car
---
People Who Viewed this Car Also Viewed
Select up to three models to compare with the 2007 Nissan Titan.
2010 Dodge Dakota
Asking Price Range
$9,125–$21,721
Compare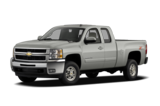 2007 Chevrolet Silverado 3500
Asking Price Range
$7,144–$39,820
Compare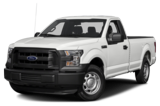 2016 Ford F150
Starting MSRP
$26,540–$62,310
Compare
2011 Chevrolet Silverado 2500
Asking Price Range
$12,723–$44,687
Compare
2016 Ford F350
Starting MSRP
$33,280–$52,685
Compare
2015 Ford F250
Starting MSRP
$31,810–$49,665
Compare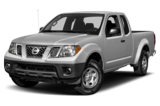 2015 Nissan Frontier
Starting MSRP
$0–$35,260
Compare
2010 Chevrolet Colorado
Asking Price Range
$7,131–$22,763
Compare
Featured Services for this Nissan Titan