Average Ratings
---
11 out of 12 people recommended this car.
---
A Worthwhile Quest
by mini van man from Charlotte, NC | July 13, 2016
We owned a 2011 Quest SL w/ DVD and sunroofs. We sold it when moving to snowy hill-country and bought a 2011 Toyota Sienna AWD. The Sienna has crisper handling feel and a more taught suspension, a more immediate power delivery due to the standard tranny vs the Quest's CVT, and slightly better fuel economy. But I'm happy to trade those aspects for what I would easily declare a much better minivan. Thus, we switched back and bought another 2011 Quest. The Quest's exterior design is sleek and I find the boxier back-end shape helps distinguish it from the usual minivan mound. The interior design is far superior in refinement, materials and ergonomics. The vehicle seems a little shorter in length and taller in height than the Sienna, both of which are nice additions. Unlike the Sienna, the Quest has a much tighter turning radius, and the driving experience is far more luxurious - cushy and quite are a couple adjectives that accurately describe the feel. But the best thing of all is, my wife LOVES it compared to the Sienna. She's more confident driving it, enjoys the ride more, and thinks the interior and exterior design helps it not carry as much negative minivan stigma. If you're considering a minivan, chances are you're fallowing the crowd in considering a couple of the other minivan market leaders before a Nissan Quest. If that's the case, I'd highly recommend test driving the Quest back-to-back with a Toyota and Honda. Like me, you may find yourself reworking your rankings in a surprising discovery of the Quest being minivan worthy of appreciation.
Purchased a new car
Uses car for Transporting family
Does recommend this car
---
Good intentions, poor execution
by Capital Car Guy from Ottawa, Canada | May 23, 2014
We bought our 2011 LE Dealer Demo in February 2013 with 50,000KM (32K Miles) on it, and have had nothing but regrets since. We initially bought it because A) we wanted to lease a Van and Chrysler was out of the business at the time, A) we liked that the price the dealer was offering (LE's are VERY pricey new), C) It came with everything we were looking for in Features (it is LOADED to the gunwales), D) we actually found the seating way more comfortable than the Sienna/Odyssey and especially the Caravan. E) we actually thought it looked classy, or at least as cool as a Minivan could, with it's Infiniti like interior touches. Since then we have had issues galore at 85, 000KM (52K miles) date, to date: Whistling sounds at highway speeds. The front doors are heavy which apparently causes them to need "realignment" by the dealership on a fairly frequent basis, now down to every 3 months at $60 a pop. We live in the snowbelt, and the tacked on lower body side panels that seem to serve no practical purpose have either come loose or just popped off from moisture getting between them and the body and freezing. Either way it 's a visit to the Dealer and $300 - $500 a piece (6 in total) to replace them. 4 figures has been spent on that over 2 winters so far, awell known issue to the Dealer. The other well known issue is the inside wheel wells have become detached from the fender holders, not sure if that's because the fenders themselves are flimsy and have become misaligned with the rest of the bodywork, but now every winter ice packs in, causing steering shuddering and another trip to the Dealer to thaw and unpack it at $120 an hour. Rear Sensor warning system stopped working and automatic Door Unlock when putting the transmission into Park stopped working at at 38K miles. At about 40k miles, the Tire Pressure Monitoring systems gave up, and at 48k miles, the Rear Air Con hose sprang a leak, a $1600 repair, $780 of which was for the hose alone. $780! For a hose!! Our other vehicle is an Audi A4, with almost identical mileage which is a paragon of reliability comparatively. We had a Grand Caravan before this; say what you will about the Chrysler offering, but we had spent a 10th on Maintenance at up to 140,000 KM, (80k miles) as we have spent on this car already. By far the highest cost of ownership we have ever endured with the least amount of reward, (handling is sloppy, CVT Transmission robs vehicle of any pep/go, gas mileage is terrible and independent non Nissan service/parts is non existent) and that's despite 3 generations of Saab's ownership to boot. We would NOT get another one. Ever.
Purchased a new car
Uses car for Transporting family
Does not recommend this car
---
Luxury in a Van
by Elle from Florida | December 3, 2013
Until recently, I was a proud owner of a Honda Odyssey Touring. We wanted a newer van we had planned to get another newer Honda van. But just for kicks I looked around just to check out the competition. I was certain we would purchase a Honda again. But then we saw the Nissan Quest. The interior was not plain looking like other vans. It is very luxurious and it rides great. I also like the exterior look of the van. It's unconventional and I like that! It goes a long way in pushing back against the typical boring minivan look. I was initially concerned over reports of limited storage room so I went to a dealer to see for myself. I learned that 30 cubic feet in the back section of the vehicle is not included in the total storage room for the car. I am not sure why. This makes the storage almost the same. Also, I really liked the fact that rows two and three fold flat. This actually makes it easy to carry long and flat items. That is something you cannot do in a Honda Van. In that minivan you have to Physically remove the heavy second row of seats or you can fold the back of the seat forward but that leaves the storage area very uneven...so it is not very practical. We had to do that before in the Odyssey and found it to be a BIG pain. Up until recently, I had been a loyal Honda minivan fan, now I have switched to the Nissan Quest. That is not something I had anticipated. I am glad I did. I love my Quest. The luxury, reliability and smooth ride of this minivan were the tickets for me. Go check one out. You will not be disappointed.
Purchased a new car
Uses car for Transporting family
Does recommend this car
---
Great Car, be aware of recall on gas monitor
by Family Man from Seattle, WA | April 24, 2012
We are very happy with our purchase. We bought new. The look is amazing, doesn't feel like a minivan, it gives a sense of luxury. This car meets our busy family's needs, and has ample cargo space! The car handles amazing. It is very safe, we took it over the snoqualmie pass during a blizzard, without chains and it handled amazing in the deep snow, while everyone else, even WITH chains were sliding and got stuck! I couldn't believe how well it handled in the snow...this made us very happy. The downside, our van broke down on us twice in the first two months of owning it due to the gas monitor. It had a quarter tank of gas, but the monitor shut the engine off as if it had no gas. They fixed it, later we recieved notification of a recall on this part. Be aware, and make sure it has been replaced if you are buying new or used. Other than that, we highly recommend this car for purchase.
Purchased a new car
Uses car for Transporting family
Does recommend this car
---
by far the best in its class
by evie babes from | January 5, 2012
a great van that gives an owner everything he or she wants. when in was lookin for a van i tried the odyssey out then i went to the quest. there was no comparison the quest was much more quiet and had a better ride. everything in the van is high quality making it the dream van...thanks nissan
Purchased a new car
Uses car for N/A
Does recommend this car
---
The Besst in IIIttts Cllasss
by lovely vehicle from | January 2, 2012
this is the best van i have seen the market. it is real spacious. and it beats the honda odessey by far. the inside is extremely comfortable and whoever wants a van for its money and they want to have a comfortable ride go and get the quest.
Purchased a new car
Uses car for N/A
Does recommend this car
---
Great Van
by mndriver from mn | July 27, 2011
We have had this Van for a few weeks now and really enjoy it. We went for the SL version and the interior quality puts our BMW to shame. Fuel consumption is around 22 in mixed driving. Ride is very smooth, the CVT is seamless and the engine quiet. The big front doors make getting in easy and we LOVE the keyless entry and ignition. We also got a super deal on it. Can only recommend.
Purchased a new car
Uses car for Transporting family
Does recommend this car
---
Best minivan on the market today.
by Daddy of Three from Dallas, TX | June 12, 2011
I just spent the past couple of months looking for a van to replace my 2001 Mazda MPV. After driving every new minivan available, except the Routan, and several used ones, I enthusiastically purchased a new Quest. The Quest just out performs every other van in so many ways. The ride and quietness of the interior are amazing. It rides like a luxury car. That alone cinched it for my wife. The quality of the materials used on the interior are also first class. The performance is also quite impressive. Acceleration is solid. The engine and transmission seem to work very well together. The steering is responsive and the brakes are excellent as well. My is also getting over 21 mpg in mixed driving as well. The only "dings" against the Quest have to do with the layout of the dash and the long reach to some of the buttons and the rear view mirror. Those are small annoyances. Sure, you can't remove the seats. But you can still put several pieces of plywood or bags of garden mulch with the seats folded down. I mean if you have to haul that much stuff, get a trailer. Did I mention my came with a trailer hitch too. Can't wait for my first road trip.
Purchased a new car
Uses car for Just getting around
Does recommend this car
---
awesome car!!!!!!!!!
by lenam from nj | May 11, 2011
this car is awesome, love the inside, it's spacious and comfortable, very quiet too, you don't even notices that the engine is on. My son like the big screen dvd, he's not bored anymore on a long trip. I love the navigation, it's shows what's going on 5 or 10 miles ahead whether there is a car accident or road work. I love it.
Purchased a new car
Uses car for Transporting family
Does recommend this car
---
A Man's Minivan
by Sal from Illinois | March 21, 2011
I had to buy a minivan due to increase in family members. So I went in search of a van that the wife would like to drive and a van that I would like to be seen in. I've seen many Odyssies, Siennas and was not gonna get a Dodge or Chrysler. I was online one day at the turn of the year and saw the totally redesigned Nissan Quest, it was love at first sight. A few days later, I went to eat some pancakes and saw a white Quest being unloaded from the truck. I couldn't eat my pancakes fast enough to go see this thing. So I did. I got to see the exterior and interior and fell in love. I returned later that week to the Nissan dealer to haggle. I Got a good deal and signed the dotted line!! I highly recommend this new van.
Purchased a new car
Uses car for Transporting family
Does recommend this car
---
People Who Viewed this Car Also Viewed
Select up to three models to compare with the 2011 Nissan Quest.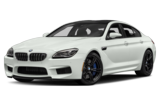 2017 BMW M6 Gran Coupe
Starting MSRP
$117,500–$117,500
Compare
2017 Subaru Legacy
Starting MSRP
$21,995–$31,640
Compare
2006 Mitsubishi Raider
Asking Price Range
$5,322–$13,798
Compare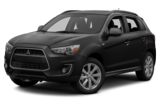 2013 Mitsubishi Outlander Sport
Asking Price Range
$10,383–$19,455
Compare
2008 Honda Odyssey
Asking Price Range
$5,409–$15,481
Compare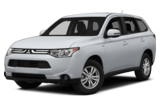 2014 Mitsubishi Outlander
Asking Price Range
$11,755–$23,939
Compare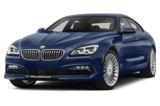 2017 BMW ALPINA B6 Gran Coupe
Starting MSRP
$122,500–$122,500
Compare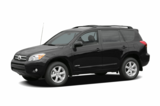 2006 Toyota RAV4
Asking Price Range
$5,775–$12,663
Compare
Featured Services for this Nissan Quest