Average Ratings
---
10 out of 13 people recommended this car.
---
My first non Chrysler product in many a moon.
by Jodie from Morton IL | March 12, 2016
I was looking for a Dodge Grand Caravan, but none to be had when I needed something to replace the one I had for quite some time. My dealership found me this 2007 Nissan Quest and I like it a lot. I'm still getting used to all the bells and whistles but we are going over the road very comfortably.
Purchased a new car
Uses car for Just getting around
Does recommend this car
---
Disappointing
by No longer a fan from Waco, TX | April 10, 2013
I bought this van with less than 30,000 miles on it, believing that I would be getting a reliable vehicle. The van just turned over 100,000 miles and I have spent more dollars on this car than any other vehicle in the last 20 years--without question. The tire sensors go out regularly, my radio/CD player stopped working as did the DVD Player. The air conditioning works poorly despite repeated attempts to improve it by the dealer--at my expense. This is my second Nissan vehicle and it will be my last!! I thought perhaps my first Nissan was just an outlier and I had some back luck. Both my car and this van have proven the point that Nissan has given up on producing a quality vehicle.
Purchased a new car
Uses car for Transporting family
Does not recommend this car
---
Getting ready to trade the money hog!
by Tired of the hassle from Indianapolis IN | February 2, 2013
I purchased this van new with 10 miles on it. I loved the room-it is very spacious, and I liked how it drove. Within 4 months, the odometer stopped working correctly-it shows you driving 8-10 miles less than what you are actually driving, some mornings, the odometer doesn't work at all. I currently have 102,000 miles on it, and the transmission and the timing belt are both going bad. The rear sonar died within the first 3 years, and in the wind, it is hard keeping this thing straight. The interior-rear cupholders have partially snapped off the seat, The sliding doors freeze constantly, even with parking it in the garage. The rear lift door is failing. Plan on replacing the tires every year, and there is a grinding noise in the brakes that no one can seem to fix. I loved this car for the first 3 months. Since then, that I am just dumping money in without getting any return. I am currently purchasing a new car (NOT a Nissan) and can't wait to get rid of this money pit.
Purchased a new car
Uses car for Commuting
Does not recommend this car
---
Saved our lives.
by RTMitch from NC | July 17, 2012
I recently lost my 2005 Quest in a head on colision. The airbags deployed in the front and the front end was completely smashed in. The inside dashboard didn't move at all. This is a well built car and I am shopping for the exact same vehicle. No other car gets up with a quickness, doesn't make you feel like you are driving a van. It drives great with plenty of cup holders and room for passengers. The best van on the road!! BTW a car turned in front of us so as much as I love speed, speed wasn't a factor.
Purchased a new car
Uses car for Transporting family
Does recommend this car
---
Quest for the perfect family vehicle
by Big Daddy from Central CT | January 4, 2012
We had a minivan for about five years but got rid of it to move into a family sedan. Six months later, we were back in a minivan, this time it was our "new" 2007 Nissan Quest. We bought this used a few months ago with 45,000 miles on it. It is fully loaded with the leather seats, multiple sunroofs and headrest-installed dual DVD screens. The pros: (1) Space!! The middle seats have more legroom than the front seats, and they have plenty themselves. (2) Horsepower!! The 3.5 engine gives them minivan nice pep (although not as much acceleration as my the 3.5 I had in my Altima which I guess is probably a good thing in the grand scheme of things) (3) the dual power sliders and power liftgate are great conveniences (4) the center console, which at first I thought I wouldn't get used to, actually has grown on me and I really kind of enjoy it now; I don't feel like I have to look down for controls, it just feels like they are part of the "cockpit" layout (5) deep well-like storage behind the back seat Cons: (1) the dual sliding doors open and close really slow which can be annoying if you are in a hurry (2) there is a squeaking/creaking when we go over a bump; I test drove several Quests before we bought this one, and only noticed it in this one and a 2006 model which also had the multiple sunroofs; I'm guessing it's function of the lack of a solid roof panel due to the multiple sunroofs; it's not life-altering, but its a little annoying (3) the 3.5 engine requires 93 octane gas which can make for pricey fill-ups; my wife is a stay at home Mom, so we don't put many miles on it, but not sure it would be cost-effective for a working parent on a tight budget with a long commute This is the third Nissan my wife and I have owned and we swear by them. Good luck in your search!!
Purchased a new car
Uses car for Transporting family
Does recommend this car
---
Expected better from Nissan
by Junk in the Trunk from | August 9, 2011
I have owned nissans for the past 20 years and have always had expectations exceeded except for this one. The window in broken, the DVD player skips movies on new movies. The finishes are of poor quality. The air conditioning is not properly circulating. The car locks and windows open randomly. The car locks randomly. The doors get stuck and the seal on the window broke after 2 years of owning this car.
Purchased a new car
Uses car for Transporting family
Does not recommend this car
---
A Good Family Vehicle ... Drives like an Adult
by Nissan Owner from Gainesville, FL | December 8, 2010
The Nissan Quest is probably the most reliable, or one of the most reliable large vehicle in the market. One may call it a mini-van. I do think of the Quest as a minivan, because it drives more like a truck without the long hood. It does have many conveniences, like sits high on the road, but not to hight that you feel the vehicle is going to tip over. It also has space and a very fine and quite cabin! Great to listen to music or chat! I like it!!!
Purchased a new car
Uses car for Work
Does recommend this car
---
Very nice big vehicle
by Grandpaw from Redlands, Calif | November 22, 2008
I got a great deal on an outstanding vehicle. I like it almost as much as my crown victoria. Wife takes everyone everywhere in this vehicle. Just hope all the extras keeping working as it gets older.
Purchased a new car
Uses car for Transporting family
Does recommend this car
---
handling
by Jeff from FL | January 31, 2008
annoying body roll, wish the suspension would be firmer w/o compromising straight line comfort.I'm not sure if it isn't caused by the Good Year's, since they were the only available tires in 16" until 07. Data on Michelin or Yoko's for the Quest compared to OEM are not available that much yet. Beside that excessive body roll I love it.
Purchased a new car
Uses car for N/A
Does recommend this car
---
The 2007 model is a standout in all respects.
by Chainsaw from FL | December 16, 2006
We have owned two Quests since they were redesigned as they now are. Loved both of them. Will buy another one when ours gets tired. That is a long way off!
Purchased a new car
Uses car for N/A
Does recommend this car
---
People Who Viewed this Car Also Viewed
Select up to three models to compare with the 2007 Nissan Quest.
2017 BMW 330 Gran Turismo
Starting MSRP
$43,950–$43,950
Compare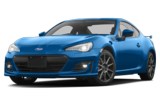 2017 Subaru BRZ
Starting MSRP
$25,495–$29,695
Compare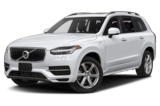 2017 Volvo XC90 Hybrid
Starting MSRP
$71,800–$104,900
Compare
2017 Chevrolet Malibu Hybrid
Starting MSRP
$27,875–$27,875
Compare
2012 Ford Edge
Asking Price Range
$11,286–$25,114
Compare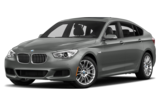 2017 BMW 535 Gran Turismo
Starting MSRP
$60,900–$63,200
Compare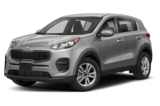 2017 Kia Sportage
Starting MSRP
$22,990–$34,000
Compare
2017 Buick Regal
Starting MSRP
$27,065–$36,540
Compare
Featured Services for this Nissan Quest