Average Ratings
---
21 out of 34 people recommended this car.
---
Very dependable
by 30 year old. Married w/one child from Los Angeles, CA | October 1, 2014
I bought this car in 2005 brand new, when I was a single person. I thought about selling it and getting something smaller, but I always ended up needing the space or seating capacity every now and then so I kept it. I had read all of the horror stories regarding the transmission/radiator fluid problem - so guess what? I spent $200 and replaced the radiator. Problem solved. My Pathy also had that annoying timing chain lifter WHINE when I hit the gas pedal. Nissan is already aware of the problem and even sells pre-packaged repair kits for that problem. $110 dollars. The ONLY thing I can complain about is once a sensor went out on me and my car shut off, but it started up again and I drove it to my local mechanic shop and $65 later - it was fixed. This truck has been bulletproof for me, so far. I got rear ended on the freeway by some idiot who was texting. I was at a dead stop and he hit me doing about 45 - his car was wrecked and completely totaled - I sustained about $2800 in damages. I've towed a 3000 lb trailer from LA to Salt Lake City in the dead of winter, 3 times. This beast has been to Dallas TX, Guadalajara Mexico, Portland Or, Las Vegas about 20 times...and has never let me down. All she needs is a little preventative care and TLC just like any other vehicle. The interior room is amazing (my only wish would be 2 more inches of leg room in the 2nd and 3rd row) and I couldn't be happier with my Pathy. I will keep it until either it does or I do.
Purchased a new car
Uses car for Transporting family
Does recommend this car
---
Most terrible car bought from them
by suv from Lawrenceville, GA | May 4, 2014
Bought Nissan Pathfinder 2006 and the transmission was bad and I have to take the vehicle for repairs that cost me about 1/2 of the price of the vehicle. They have no warranty to a reason known to them because they new some of their vehicle got problems and they knew it.
Purchased a new car
Uses car for Work
Does not recommend this car
---
Stranded in Expensive New Car
by saucey from Texas | February 16, 2014
Most expensive unreliable vehicle that I've ever owned. I bought my 2005 Pathfinder brand new. In less than1 year I had to have it towed in to the dealership because it wouldn't start. This same problem has continued every few months for almost 9 years that I've owned this vehicle. I was told they had a bad lot of batteries, then after replacing battery many times they didn't know what was causing it. Last year (after 7 years) the dealership said they found the problem. The wiring in the plug in the console was done wrong at the factory causing it to slowly drain & ruin the batteries. Guess what...I'm still having the same problem and my extended warranty is now over. I like the body style and the space inside, but the paint job is the worst part. I paid to repair chips all along the frame of the front windshield and I barely had over 36k miles on the car. There is a big spot on the front of the hood now where the paint has come off not to mention little chips gone all along it's edges. I live in the city so it's not from gravel roads. Has anyone else out there had these electrical problems? I will never buy another Nissan, any make or model!
Purchased a new car
Uses car for Work
Does not recommend this car
---
2005 pathfinder le 4x4
by Lee from Florida | February 11, 2014
Purchased this vehicle a few months ago because I have a 93 pathfinder that has been an awesome vehicle. Had the 05 for two months and transmission went out. $3600 later it runs like a champ. Dealer suckered me and I payed the price. It is quick, powerful and very capable on all surfaces and has a lot of refinement in a small package. Engine noise can be loud with acceleration but quiet with normal use. Wish drivers seat was a little lower but I'm 6'2" and I fit in ok. It tows my boat and seats a family of 5 when needed.
Purchased a new car
Uses car for Work
Does recommend this car
---
Good Purchase, Good Experience
by Family Man from Glenville | January 15, 2014
I just purchased a 4runner, and am very satisfied with the experience. I would recommend Riverview Auto Sales as an honest, straightforward car dealer. I got a good quality vehicle and a good value as well.
Purchased a new car
Uses car for Commuting
Does recommend this car
---
Great Car
by Marcus G from Hallandale, Fl | January 8, 2014
I have been more than pleased with the reliability of Nissan trucks and was very comfortable in the purchase of the pathyrun like a top, I have driven it all over the western United States on many occasions and never had a problem
Purchased a new car
Uses car for Commuting
Does recommend this car
---
Don't believe all you find online great suv
by Tko from Cascade ID | December 20, 2013
I bought my 2005 a couple years ago and was a little upset when I found all the transmission problem reviews online. This has been the most reliable fun to drive SUV I've ever owned. It has a lot of power room and an incredibly smooth ride. I'm very impressed and happy with my pathfinder which now has over 130k miles with no problems at all even in freezing temps with tons of snow u can't phase the pathfinder!
Purchased a new car
Uses car for Off-roading
Does recommend this car
---
Kids Car
by Gobucky from Seneca, SC | May 7, 2012
Bought used 2005 with 85K miles for twin boys ride. Toyota and Nissan SUV's have been hard to find with under 100K miles. With new rails looks more manly. One son wanted a sedan and the other a pickup. This was a good comprimise. They love the Bose sound system so I won't have to invest in new audio for them.
Purchased a new car
Uses car for Just getting around
Does recommend this car
---
Even better than my Honda Pilot
by Nissan and Honda Fan from Davenport, IA | January 11, 2012
The 2005 Pathfinder has performed even better than my Honda Pilot (which I didn't think I could beat). It's been reliable, provided all the comforts I was looking for, and an all around great SUV. I recommend Nissan now as much as I always recommended Honda.
Purchased a new car
Uses car for Transporting family
Does recommend this car
---
great vehicle, purchased used
by wet in flordia from south | October 4, 2011
Second that, great vehicle, bought used with 15,000 miles, runs great, not another suv on market can catch it on the hwy. the besr off road, with off road package. the transmission issue is a big hype, but mad off owners with an ax to grind
Purchased a new car
Uses car for Having fun
Does recommend this car
---
People Who Viewed this Car Also Viewed
Select up to three models to compare with the 2005 Nissan Pathfinder.
2009 Cadillac STS
Asking Price Range
$8,237–$18,681
Compare
2007 Mazda Mazda5
Asking Price Range
$3,215–$9,651
Compare
2005 Hyundai Elantra
Asking Price Range
$1,137–$6,861
Compare
2007 Honda Pilot
Asking Price Range
$5,976–$14,992
Compare
2013 Mazda Mazda6
Asking Price Range
$9,977–$18,405
Compare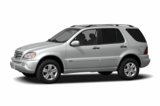 2005 Mercedes-Benz M-Class
Asking Price Range
$4,163–$12,191
Compare
Featured Services for this Nissan Pathfinder