Average Ratings
---
12 out of 12 people recommended this car.
---
Love it! Love It! Love It!
by Convertible Lover from Virginia Beach, VA | November 15, 2013
When I bought my 2011 Murano CrossCabriolet, I was driving a 2004 Chrysler Sebring and looking for a convertible with enough trunk space to get the groceries home with the top down and without a ton of black on the interior. The Murano had, by far, the best trunk space for a convertible especially one with a hard boot. When I saw the Caribbean Blue convertible with the very light beige interior, I fell in love. What I did not anticipate was all the other bonuses I got: The attention, the compliments, the people walking over to you or pulling up next to you to ask if it is custom, tell you it is hot, ask what it is. I love driving something rare and different. The Nissan comfort: A heated steering wheel is something you never knew you needed until you have one. My husband had owned a 2005 Maxima and this car definitely reminds me of that. The deep back seats not only look deep, comfortable and luxurious but feel that way too. Plenty of room for 4 adults and plenty of headroom even with the top up. The Nissan reliability: Since July of 2012 when I bought it as a dealer demo with 1100 miles on it, it has only been in the shop for cleaning the roof and updating the navigation which were conditions of my purchase, the trunk lid bushings getting squished which caused the trunk lid to be out of allignment with the fenders when closed and oil changes. We did have one frustrating experience with a mis-aligned window causing an intermittent noise when closing the passenger door that took a long time to find because it only happened when the top was up and I never have the top up. However, once we finally figured out what it was, the service department couldn't have been better. Compared to the first 18 months of owning the Sebring - WOW! I could go on and on about what I love about this car! The only cons: My grandson can barely see out of the back windows even in his car seat. It is definitely prettier with the top down and the top has a tendency to get black streaks. I can't get away with anything - it is not a car for anyone trying to be discreet. Don't Buy One! The only reason I am not recommending this car to all my friends is that I like having the only one around!
Purchased a new car
Uses car for Just getting around
Does recommend this car
---
Perfect for me
by SS from North Carolina | February 13, 2013
I love how this car looks and drives. And no one else makes an all-wheel drive crossover convertible. It is very comfortable and has enough features that I feel like I am driving a luxury car.
Purchased a new car
Uses car for Just getting around
Does recommend this car
---
Best car I ever owned
by CrossCabriolet lover from Middle Ga | January 5, 2013
The ride, the look, the music, the feel, the gawkers awing, the comfort, the inside room; it has it all. I have had it for one and a half years 8,000 miles. It's great on trips short or long. I'm a baby boomer and love this convertable.
Purchased a new car
Uses car for Having fun
Does recommend this car
---
Good Car - Bad Marketing
by Family Man from Georgia | January 3, 2013
I have had two convertibles previously, a VW Cabrio and a Toyota Solara. Traded away the Solara a few years ago when the baby came. I wanted a new convertible and the Murano is exactly what I wanted - it's big enough inside for tall passengers and has an actual trunk. It has 4 wheel drive and decent pickup. I know that car reviewers don't quite get it, but that is because they don't think of a convertible as a practical family car. It may not be as sporty as other convertibles, but it is the only one that could hold 4 adults comfortably for any period of time. If you are looking for a car that will fit the kids -- and your adult friends occassionally -- this is the car for you.
Purchased a new car
Uses car for Commuting
Does recommend this car
---
MY 3rd NISSAN
by LIKE CONVERTIBLES from TOPEKA,KS | September 1, 2012
BOUGHT 350Z 1994-GAVE TO MY DAUGHTER THIS YR. ONLY NEEDED TO REPLACE-PASSENGER MOTOR TO RAISE WINDOW. NO OTHER PROBLEMS BOUGHT NISSAN QUEST 2011, CABRIOLET IN 2012. BIGGER CAR THAN Z SO WIFE FEELS MORE SAFE, MORE COMFORTABLE GETTING IN AND OUT WITH HER NEW KNEE AND HIP. REAR SEATS COMFORTABLE BUT SHORT ON LEG ROOM-LIKE THEY ALL ARE. WE HAVE LESS THAN 1000 MILES SO HAVE NO LEARN ALL THE BELLS AND WHISTLES ON NAVIGATION SYSTEM. WIFE LOVES BLUETOOTH FEATURE. PEOPLE LOOK TWICE WHEN WE DRIVE THE CAR. PLAN TO HAVE IT TEN YRS. ONLY THING THAT ANNOYS ME IS THE TRUNK DOES NOT POP UP SO HAVE TO PULL WITH HAND TO GET UP TO PUT GOLF BAGS, ETC IN TRUNK.
Purchased a new car
Uses car for Just getting around
Does recommend this car
---
Nissan Murano Cabriolet
by convertable from Boston | September 1, 2012
I have 2000 miles on my Cabriolet could not be happier the ride the look and style. I have enjoyed at least 1500 miles with the top down. the sterio is superb the ride out standing highley reccomend 5 stars.
Purchased a new car
Uses car for Just getting around
Does recommend this car
---
Great Car
by Middle Aged Lawyer from Westchester, New York | August 23, 2012
Had an Audi A-4 convertible for eight years. When my wife began complaining about getting in and out of such a low car, and our friends balked at getting into the rear seats, it was time for a new car. All the other convertibless were the same size, give or take a few inches. i happened to be driving past a Nissan dealaership and the car was parked in front. I've only owned it a few months, but thus far it is a great car, especially for those of us who don't want to cliimb in and out of the low carss. The interior is huge, and there is enoough space in the rear for people to cross their legs. It comes with all of the amenities you would find with an Audi ar a BMW and handles beautifully. with a price to match. But for those of us baby boomers who want to keep driving a aconvertible, this is the eonly one out there
Purchased a new car
Uses car for Commuting
Does recommend this car
---
It's HOT!!!
by I Own It!!!!! from Richmond, VA | June 21, 2012
I love this car!!!! I could say it over 20 times. I purchased it for the style and the convertible top but also for reliability. I've owned Nissan cars for the last 19 years. (I think my Cabriolet was the first one purchased last fall from my dealer... I couldn't resist it.) Comments come from others who actually pull up beside me and blow their horn to tell me, 'it's hot'. Young people, teens, old/young men, old/young women and senior citizen couples have commented on how beautiful my car is. Most people just can't get their eyes off of my car!! I see them trying NOT to be noticed.... It doesn't work. I see 'em as they stay back just a bit to check out my car. It's really funny to see... I love it because of the style, how it drives. I call it my black beauty. This is my second Murano and I love this one even better than the previous one. Nissan, you exceeded my expectation with this car. I'm hooked on it!!
Purchased a new car
Uses car for Commuting
Does recommend this car
---
Nicest car I have ever owned, Head turning!!!
by nordstrom from Baldwinsville NY | March 5, 2012
Best car purchase I have made. Great to have all wheel drive with option of a convertible. Styling inside and out is great. Love having a vechicle that gets noticed and is unique. Great not seeing one on every corner or at every stop light. I hope Nissan keeps this car in production. Very comfortable to drive! Would definetly buy another one.
Purchased a new car
Uses car for Just getting around
Does recommend this car
---
Hard to Find-Easy to Love
by CrossCab Happy from Omaha, Nebraska | December 28, 2011
After 3 months of shopping and searching for the best color and price I finally bought the 2011 CrossCabriolet I was dreaming about. It took some creative internet shopping, a $5000 dealer discount and a 120 mile trip to get it, but well-worth worth the wait! Outstanding collection of options, great power, luxurious interior and an unusual body style. I sold a VW convertible and an SUV and replaced them both with the CrossCabriolet! Adequate trunk space, large back seats and a great driving car! Bring on the snow, bring on the sun-I'm ready for both!
Purchased a new car
Uses car for Commuting
Does recommend this car
---
People Who Viewed this Car Also Viewed
Select up to three models to compare with the 2011 Nissan Murano CrossCabriolet.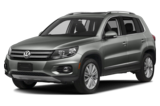 2017 Volkswagen Tiguan
Starting MSRP
$24,995–$36,475
Compare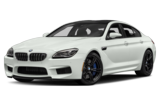 2017 BMW M6 Gran Coupe
Starting MSRP
$117,500–$117,500
Compare
2017 Volkswagen Golf SportWagen
Starting MSRP
$21,580–$29,970
Compare
2017 Lexus ES 350
Starting MSRP
$38,900–$38,900
Compare
2017 Dodge Grand Caravan
Starting MSRP
$24,995–$33,395
Compare
2014 Honda Crosstour
Asking Price Range
$17,470–$28,406
Compare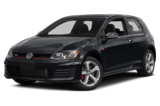 2017 Volkswagen Golf GTI
Starting MSRP
$24,995–$34,095
Compare
2016 Infiniti QX80
Starting MSRP
$63,250–$88,850
Compare
2010 Nissan Altima
Asking Price Range
$6,177–$13,797
Compare
Featured Services for this Nissan Murano CrossCabriolet