Average Ratings
---
38 out of 42 people recommended this car.
---
My Black on Black Nissan Max
by MD-1 from Harrisburg, PA | February 21, 2014
I absolutely LOVE this car. I bought it used at a tremendous deal. It had highway miles (132,000 miles), but was a one owner vehicle that was well taken care of. The miles don't scare me as it drives smoothly. I get looks everywhere I go with its black exterior & black leather interior with heated seats. I put some red trim on my ride & it looks drop dead stunning. The Maxima's seats are extremely comfortable. The ride's tight in handling, does well with corners, and has tremendous power at 255 horsepower. It's fast as I can easily get to 60 mph in roughly 6-7 seconds. This is my first one with CVT transmission & I can honestly say that I'd be hard pressed to go back to the 4, 5, or 6-speed auto transmission. It's responsive, shifts smoothly, reacts to my driving style, & is less of a maintenance hassle. It has all the creature features like the moonroof, 6-disc CD changer, navigation system, Bose sound system, On-Star, Bluetooth link, auxiliary port for MP3 players/IPhones, park assist, and tire pressure & rotation & engine oil monitor. You name it, it got it outside of DVD player and backup camera. I've only had it for two months, so winter driving it gets roughly 16-17 mpg in the city. It hasn't been out on the highway much, but will have its chance come summertime. It doesn't bother me to put premium fuel in as I don't go long distance driving often. I plan on keeping this till I can't drive it no more (hopefully at least 5-6 years). This has been my dream everyday driving car for the last year or so & am glad I picked one up at an affordable price with everything I want in a vehicle. It's also great that this is my first non-American vehicle. I plan to purchase non-American vehicles from here on out for their reputation and better build quality.
Purchased a new car
Uses car for Just getting around
Does recommend this car
---
$11,500 service repair bill
by tgoexpress from Virginia | February 8, 2014
I am an original owner of 2007 Max with 96,000 miles. Car was sluggish and seemed to be holding back so I took in to my dealer. To my surprise I received an $8,900 estimate to fix, needed a new transmission, timing chain and a couple of smaller items. Nissan covered the transmission since they recently extended the warranty to avoid class action. Agreed to pay $4,000 which was my share of repair. Two weeks go bye and dealer still has car, it is still running sluggish (honest dealer bad car). Needs an ABS actuator and other items associated with ABS. Add another $2,500 to my bill. The three major items: CVT transmission, ABS and timing chain identified by tens of thousands of Nissan Max customers as a problem. Buyer beware on used purchase, Hyundai is passing Nissan bye on quality and warranty.
Purchased a new car
Uses car for Commuting
Does not recommend this car
---
Love iti
by Yola from Memphis, Tn | January 12, 2014
Great car ... Have one of the more expensive versions with the leather interior and seat warmers, navigation, sterring wheel warmer, sunroof, woodgrain, and automatic dimming of rear view mirror and auto defoggers on side mirrors.
Purchased a new car
Uses car for Just getting around
Does recommend this car
---
love my preowned car
by james grant from Philly Pennsylvania | October 8, 2013
great price , clean environment . friendly staff . I've been searching for a used vehicle for the last month . i called linden cars . drove 2 hours . everything they promised was delivered . special thanks to Mickey G ......
Purchased a new car
Uses car for Commuting
Does recommend this car
---
Best and Honest dealer in town!
by John from | September 12, 2013
just purchased a vehicle from Star Auto Sales and I am loving it! they have the best cars for excellent deals. I highly recommend for those of you who is in need of a car should visit star auto sales. they will fulfill your needs.
Purchased a new car
Uses car for N/A
Does recommend this car
---
strategic purchase
by step from milwaukee, wi | November 17, 2012
I am a methodical systematic buyer and did my research before buying this car 5 years ago brand new. I scored big and this car was everything I expected. Main focus was on engine reliability and sporty-ness. I put 40K miles on mine and the CVT tranny is super smooth I get about 28.8 mpg and this car pulls hard. What I would change is the road noise level and engine noise level both were louder than what I expected this car to have. I plan to replace tires soon with ultra high performance rubber so we'll see if that changes things. My only true complains are cosmetic trims that don't stand up well against corrosion for example two the chrome trims on the roof tarnish and need special treatment but they are metalized plastic which there are no products to clean them. next is the aluminum maxima trim in the door openings that corrodes over time esp. after winters. Poor choice in material for those two areas. The car is very sporty and I drive it nice and hard without issue.
Purchased a new car
Uses car for Just getting around
Does recommend this car
---
Stop researching and go with the 07 Maxima! Trust!
by Andrei S from Ottawa, Canada | June 18, 2012
This is my second maxima, i had a 95 GXE, which never gave me a single problem until 400,000KM, so i decided to reward nissan again with my purchase of an 07 maxima. I bought it used with 52,000 miles on it. I got the SL 3.5L with every single avail option that include: bose 8 speaker amplified, and 2 6X9 amplified bose subs, bi-xenons, fog, sunroof, tilt-telescopic wheel, heated seats AND steering wheel that goes up to 30 degrees Celsius in the winter, dual-climate, navigation system with thousands of points of interest, rear sonar, power folding mirrors, intelligent key, smart-entry, auto dimming side mirrors and mirror, the list goes on and on and on... I have had this car for some time now without a single problem, I tinted the windows, and connected a 10" alpine sub to the factory Bose system and it sounds amazing! Clean and Clear Bass without the whole car rattling! I enjoy everything about the car and it compares 1-1 with friends that own Lexus, BMW and Audi's but I only paid a fraction of the price for the car and of course half the car insurance that they pay! The CVT is okay, not as sporty as other transmissions but I did not buy this because i wanted a sports car, I wanted a luxury cruiser. If you have a light foot, you will get 500-600 km out of a tank. With a heavy foot on the gas, you are lucky to get 350km out of a tank! What I love is the comfort of the seats, the interior quality, the tons of features and the overall quality of the ride and looks that i get! Things that I am not big about are: -the massive turning radius - the fact that I am a good driver and still need at least 2 re-adjustments to get into parking spots -the control for the navigation system when entering an address (this could have really been improved!) There are so many cool features however such as rear sonar, and the GPS actually shows you logos of the gas stations that you are approaching instead of just a generic gas station symbol. Overall, if you are not looking for a sports car, there is really no way you can go wrong with a purchase like this! It is a fraction of the price of German competitors, a far superior build over KIAs and Hyundai's (haha, makes me laugh) and to me (personal opinion) a more trusted name than Dodge, or Chrysler, etc. Gas mileage will get ya, but I figure any full size car with this type of engine would be similar! This is my second out of many many maximas to come, GREAT car overall, and I never had a single problem with my first or second one. (1995, or the 07) BUY THE MAXIMA, YOU WONT BE DISSAPOINTED!
Purchased a new car
Uses car for Work
Does recommend this car
---
Issues - too many, too soon
by goodbyenissan from MN | February 20, 2012
From new the security / auto lock system was overactive, the car would lock itself up anytime and anywhere. Numerous trips to two different dealers didn't solve the problem. At 52,000 miles the ABS system had to be repaired at a cost of over $1,000.00. A few months later another $400.00 for a fuel system vent repair. After that the check engine light continued to come on sporadically. I intended to keep the car longer but at 64,000 miles I'd had enough & traded it off.
Purchased a new car
Uses car for Just getting around
Does not recommend this car
---
Best of the best.
by bcharmer from Hendersonville, Tn. | October 2, 2011
I love everything about my Maxima SL. It is loaded to the 'max". I highly recommend this car. You can count on Nissan to produce a excellent product.
Purchased a new car
Uses car for Just getting around
Does recommend this car
---
A pretty good car
by sporty car 2007 from | August 13, 2011
its a good car but it uses up money and gas but i used to have a honda accord that was good very gas saving
Purchased a new car
Uses car for N/A
Does not recommend this car
---
People Who Viewed this Car Also Viewed
Select up to three models to compare with the 2007 Nissan Maxima.
2004 Mazda Mazda6
Asking Price Range
$1,941–$7,421
Compare
2005 Audi A4
Asking Price Range
$3,217–$11,049
Compare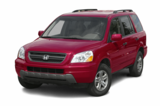 2003 Honda Pilot
Asking Price Range
$3,030–$9,198
Compare
2003 GMC Yukon XL
Asking Price Range
$3,083–$11,799
Compare
2005 Kia Optima
Asking Price Range
$1,214–$6,286
Compare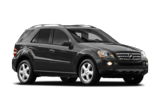 2007 Mercedes-Benz M-Class
Asking Price Range
$6,777–$20,045
Compare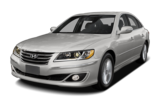 2011 Hyundai Azera
Asking Price Range
$8,527–$16,351
Compare
2008 Mercedes-Benz CLK-Class
Asking Price Range
Price Coming Soon
Compare
Featured Services for this Nissan Maxima