Average Ratings
---
18 out of 27 people recommended this car.
---
Fun to drive for so many reasons
by Prius owner from Raleigh, NC | September 6, 2016
The car handles very well, has excellent acceleration, and is very comfortable for all passengers. There is a lot of helpful technology to manage driving an EV and handling "range anxiety." The SL trim, including the performance package, is really nice (leather seats, 4-way camera, premium sound). Range is adequate, but reduced by the hot summer weather (including AC). I love that these are such affordable cars, making a green choice accessible to many more people.
Purchased a new car
Uses car for Just getting around
Does recommend this car
---
nissan leaf review
by able2002 from Connecticut | October 18, 2015
At time of purchase car range was advertised at 100 miles. That is pretty impossible to attain. Its like saying a car will get 40mpg and never gets that milage. The real range is in the 70s with no climate control on. After at least 2 Nissan car computer updates the car doesn't work like new. The regen is weak at best. This doesn't supply as much electricity to extend range and puts more wear on breaks. This is probably nissan attempting to get maximum life out of the battery.
Purchased a new car
Uses car for Just getting around
Does not recommend this car
---
Works great to 100 mile range !
by Mike in Chicago from Chicago | July 1, 2015
I love this car. It goes 100 miles in the summer if you drive it very cautiously. If you only go 40 mile round trip its fine. In the winter when its 0 or 5 above it goes about 60 miles. But its is really for short trips and it is very cheap to run. 100 miles in the summer costs about $3 in Chicago.
Purchased a new car
Uses car for Commuting
Does recommend this car
---
awesome EV
by Keepingcharged from SCal | June 5, 2015
Nissan Leaf is pretty amazing, now my BMWs are sitting in the garage gathering dust. The Leaf is for those who can manage range a little bit. It beats being victimized by outrageous gas prices and the thought of sending our best and bravest to keep the Strait of Hormuz opened and the fat cats executive at major Exon Mobil cartel looking at us through their pumps give me cringes.The Leaf can zoom past most 4 cylinders and some 6 but the advantage diminishes when speed increases. High Speed drains battery exponentially. The range is borderline for me but with Chademo (quick charge) popping up all over to get recharged in 30mins helps. I can add range with Inginer after market battery to extend range but would have to carry dead battery weight to cover that 20% range probability. When that opportunity rolls around I let loose the X5, 128i driving, thinking, I miss my Leaf. When braking, screaming, I need a regenerative motor. To go 90 miles and pay $2.50 for gas equivalent feels like robbing a bank with license, love that feeling.
Purchased a new car
Uses car for Just getting around
Does recommend this car
---
WOW Never Thought I'd Love it So Much
by LovingLeaf from Chapel Hill TN | April 11, 2015
I was surprised to love the Leaf as much as I do. I was concerned with range but find it has not been a problem. In 2 weeks I have put on more than 700 miles for about $20.00. No problems getting to and from any of my normal destinations Good amount of charging stations around even though I live in rural area. Car handles great drives well in dry or wet weather. Very comfortable and fits me great. I am 5'5" and the seats feel like they are made for me. At 55 I did not think I ever wanted all the technology (back up camera... Navi... etc). I find I really like these features and use them often. DO NOT Hesitate to buy one you will be very happy you did!.
Purchased a new car
Uses car for Commuting
Does recommend this car
---
Is your commute 50 miles/more? Prius is better pic
by sdmacuser from Escondido | September 4, 2014
Cannot recommend this vehicle after 18 months and 19K miles ownership due to excessive loss of range over time (about 1% loss of battery capacity / range for every month of ownership) depending on how fast one drives and how fast one recharges the vehicle. In both cases the faster you go the less you'll get from a leaf. Range issues are simply Not covered under current battery warranty from Nissan Motors. They consider 50 miles "normal". SOMEONE PLEASE TELL THIS TO OUR SALESMAN! A/C is worthless! Heater isn't much better. And frankly I have yet to use heated steering wheel. Just give me better range, a battery that last more than a few years, and MUCH less range anxiety.
Purchased a new car
Uses car for Commuting
Does not recommend this car
---
Best all electric for the money
by Skypilot1992 from Puget Sound | August 1, 2014
I was really reluctant to convert to all electric. Range was a concern and acceleration at highway speed. My range is very predictable and accurate. Use of ac, heating and defrost impact as with gas cars. But, the dashboard indicator is almost spot on. Also use the "B" setting as it sets up dynamic braking ( charging) when the car coasts downhill. What is most impressive is the acceleration. Love it when somebody is at a stop signal and revving. Just floor the Leaf...no hesitation and you are gone. Well that isn't my greatest compliment to this car. My real love is its ability to accelerate at highway speed. The Prius (we tried one a few years ago...may be improved since then) was gutless at speed. I floored it and waited for it to anemicaly spool up....dangerous if you need to get out of harms way. The Leaf? O my goodness, it just takes off even at 70 mph. Living in the Puget Sound may make a difference in ranging as we don't have the temperature ranging that upper Midwest, Pennsylvania and Florida do. We also have some high power DC units in case I want to add range. We still have our Accord for long trips and second car. Traded in my Oddysey for a 3yr lease on the Leaf and cut my monthly pmts in half and no gas anymore. Average 4.5 miles per KW and full cost of a KWH is 9.5 cents. Home charger unit was $600 plus 1/2 hr cost for an electrician. Very comfortable for 6'1" and 5'1" drivers. No gas cost. Great acceleration. Good ride. Less interior road noise than an Accord. 3yr lease...no down.. means we can be ready for all the next improvements...or walk away.
Purchased a new car
Uses car for Commuting
Does recommend this car
---
Some issues with Nissan
by Electric vehicle lover from Berkeley CA | June 4, 2014
Some things to be aware of with a Leaf: 1) This car does NOT come with a spare tire or anywhere to put one. When you get a flat tire, which you will, given that the very lightweight tires pop at the slightest brush with a curb, you are stuck getting a tow truck. 2) The "free roadside assistance" means that they will tow you ONLY to a Nissan Dealer nearby. Not to any other repair shop. 3) The charging timer on the 2013 model does not have an "on" time, only an "off time" so you can't set the timer to start charging during an off peak electricity time- you have to manually start the charging. I am sure there are other unfortunate surprises I will discover as I own and drive my car longer but, despite the upsides of this car, these little omissions and outright lies from the dealer really add up to a bad experience with the car itself.
Purchased a new car
Uses car for Just getting around
Does not recommend this car
---
2013 Nissan LEAF
by jstack6 from Chandler, AZ | May 30, 2014
This is a great car to lease. It runs on less than $1 of electric to go as far as a gallon of gas. We never have to stop at a gas station or get a tune up or OIL change.
Purchased a new car
Uses car for Commuting
Does recommend this car
---
Crushed my leaf yesterday
by Crushed Leaf from Grand Rapids, MI | March 24, 2014
Crushed my leaf yesterday. T-boned on passenger side by car that was going well over the speed limit of 25. Side airbags deployed. Passenger cabin a few inches smaller than it was at the start of the day. One scrapped elbow, no other injuries. My three teens and I walked away. Love my leaf! Hope the shop can fix it!
Purchased a new car
Uses car for Transporting family
Does recommend this car
---
People Who Viewed this Car Also Viewed
Select up to three models to compare with the 2013 Nissan LEAF.
2011 Toyota Venza
Asking Price Range
$12,148–$21,656
Compare
2013 Kia Optima
Asking Price Range
$10,021–$21,757
Compare
2014 Toyota Tacoma
Asking Price Range
$19,779–$36,443
Compare
2008 Toyota Camry
Asking Price Range
$5,546–$12,266
Compare
2017 Mazda Mazda6
Starting MSRP
$21,945–$30,695
Compare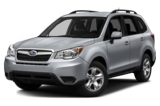 2014 Subaru Forester
Asking Price Range
$15,540–$27,512
Compare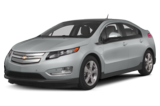 2014 Chevrolet Volt
Asking Price Range
$12,261–$24,525
Compare
2016 Nissan Altima
Starting MSRP
$22,500–$32,690
Compare
Featured Services for this Nissan LEAF