Average Ratings
---
17 out of 21 people recommended this car.
---
With little planning, this could be your best car
by V Patel from Laurel MD | May 26, 2016
I wasn't sure if this would work for me because of the limited mileage (84 miles per charge), but I realized with careful planning, and change in driving habit, this would be one of the best cars I have. I have to of course remember to charge every day, and with regular home outlet, it takes 6-8 hours for complete charge, approx cost per charge is between 60 to 80 cents. You cant beat that. The car is very comfortable, and drives well. The realistic mileage range I would say is more like 55-60 miles, rather than actual 82 quoted. My work is less than 10 miles, and I put approx 25 miles everyday. The car also has something called, carwings, that sends you a text message or email when charging is complete, or interrupted. If this is your only car, I would be hesitant to recommend, but if you have other cars to drive longer, you cant go wrong with this.
Purchased a new car
Uses car for Commuting
Does recommend this car
---
Powered by the wind, water and sun
by DNA4Paul from North Shore, Mass. | September 9, 2015
I had a 220 plug installed and got the 220 adapter and now it charges in about 7 hours from 0. I was out last night and plugged into a 110 outlet and got 15 miles of charge during the hour and a half meeting I had. 95% of my driving is under 50 miles a day and if we need to go a long way we use my wife's hybrid. This is older technology and with the low gas prices your can get a very nice electric car for less than most other cars. The battery is warranteed for 5 more years so if (or when it needs replacing I may get the latest battery technology. It will pay for itself in a few years with savings and when gas prices go up I bet it will increase in value - or at least not decrease much. Since our town generates electricity with a dam, some solar on homes that feed into the grid and 2 large windmills I like to think I am driving with clean electricity. It still get more out of fossil fuel generated electricity than regular cars do.
Purchased a new car
Uses car for Commuting
Does recommend this car
---
Great commuter car if it fits your lifestyle
by KarlB from Kansas City, MO | April 20, 2014
Let's cut to the chase: The number one issue is range. With an 11-mile one-way commute and a charging station at work, I purchased an off-lease 2012 Nissan LEAF SL to use as my daily driver. Nissan recommends an 80% charge to maximize battery life, so the rated distance to empty is around 70 miles. Depending on driving style (e.g. highway miles increase air resistance and thus reduce range) and use of accessories, a 50-60 mile range is more realistic. Please do not expect a 100-mile range that some reviewers have assumed (partially due to false input from car dealers). Once you have determined that the range will work for you, it's a fantastic car. The materials used are high quality and the seats are very comfortable. The cabin has an open, airy feel. The acceleration is instant due to the electric motor torque. Despite the small hatchback look, it has plenty of legroom and space for passengers. Speaking of look, it's...well...different. I like the non-conformist look. Some might say the front looks like a carp. To each their own. The rear luggage space is good enough for groceries and small baggage, but clearly this is not a road trip car. The rear seats can be flipped down for more cargo space. The accessories including entertainment, Bluetooth (for audio and phone), charging ports, GPS (if so equipped), and connection to CarWings telematics are top-notch. You can see your car's charging state at any time and turn on climate control while the car is still plugged in. A 240V home EVSE (car charger) is recommended, but not absolutely necessary. Any 110V outlet becomes your "fueling station", although at a reduced rate from the 240V stations. You can find public charging stations (many are free) using commonly available web sites and apps. If you fit the above driving profile and are ready to benefit from reduced fuel costs (about 1/3 of gas!), having a fully charged car every morning, and the reduced maintenance (no oil changes, no tune-ups, no exhaust repairs, reduced brake jobs due to regenerative braking), the LEAF might be for you. Consider that by 2016-2017, a second generation with increased range may be available, so it makes sense to buy used and reduce your depreciation.
Purchased a new car
Uses car for Commuting
Does recommend this car
---
BE CAREFULL
by jayjay from OHIO | March 6, 2014
beware if you only need to go 40 miles per charge buy this car you will not get 80 i bought new have never got above 50
Purchased a new car
Uses car for Commuting
Does not recommend this car
---
Don't buy or lease!!!!!!!!
by Leaf Educator from Corona, CA | February 19, 2014
I hope this review saves someone else the disappointment I have been experiencing with this vehicle. I have owned my 2012 leaf for about a year and a half. The first year was fine, took a bit to get use to the limited range that averaged approx. 75 miles. All in all it was good though because of the perks that come with owning this vehicle (carpool, discounted toll lanes, and free parking in some places. The past few months with this vehicle have been a challenge to say the least. The range has dropped from an average of 75 miles new to 50 miles with 22,000 miles on the vehicle. One of the lights on the charge gauge went out which indicates a cell in the battery has died. I brought it to the dealer to have it repaired under the warranty. The dealer advised the loss of capacity and range is normal and they could not to anything to fix the range. I called Nissan's consumer number to express my frustration. I advised them I drive 44 miles one way to work and I only make it home with approx 2-6 miles left (driving 60-65 mph). I expressed my concern with additional capacity loss in the future and asked what I do then, push the vehicle home. They also advised it is normal capacity loss and refused to help. So if you see some one pushing a Black Leaf in California it's probably me. I can not wait to turn this car in when my lease is up!!!! Best regards
Purchased a new car
Uses car for Commuting
Does not recommend this car
---
My All Electric Sports Car
by MyronRater from New Orleans, LA | November 19, 2013
I love this car much more than any other car I've ever owned... And that's saying a lot since I've owned cars continuously since 1968. I'm a professional energy conservation consultant and the energy savings even pleases me, the hardest of critics. What really surprised and delighted me after I bought it is the extremely fast acceleration. I bet I can beat a Corvette for the first 2 seconds from a dead start. I am not disappointed with the range.. its greatest weakness since it pretty much delivers as predicted. However, to be completely honest the 100 mile range is not a good estimate at highway speeds.. since at 60 mph the energy is consumed about 1/3 faster so the total range is only about 60 miles. However, 95% of the time, I'm driving within the city for much less than 60 miles a day so I don't care about the range. Moreover, the car I bought is the top of the line with wonderful navigation which can be set via a telephone number! and a back-up camera better than anything you could buy on a fully-loaded Toyota Prius. This is definitely a great 2nd car, but I would be hesitant to recommend the car to an individual who has to drive more than 100 miles a day more often than 10 times a year. I don't really care about styling either inside or outside.. that's why the best it can be is GOOD. The only negative I have to say about this car is that you have to be pretty vigilant about range.. and I have been really stranded once and almost stranded a second time. However, that said, Nissan provides free towing to the nearest charging station.. so that problem is not a game-changer.
Purchased a new car
Uses car for Commuting
Does recommend this car
---
Love it, MORE fun than I thought it would be.
by Bob from Chicago | November 13, 2013
Just so fun to drive. I just do short trips so who cares if it only goes 90 miles. We have a second car. It is like a race care when you step on the peddle. It handles surprisingly well. This car is much better than expected.
Purchased a new car
Uses car for Transporting family
Does recommend this car
---
Best Price! Bad hwy range!
by Dealer from Nashville | May 20, 2013
"Sold 10 used Leafs 45 mile range max on the HWY.! You can buy used Leaf for around $22k with 2-3k mi. Great Price!
Purchased a new car
Uses car for Work
Does recommend this car
---
Most Fun and Versatle Car I've Ever Owned
by MyronRater from New Orleans | April 26, 2013
ELECTRIC! That's how I feel.. That's what this car is. Laughing at Gas Prices!. Many, Many people tried to dissuade me from this purchase decision because of the limited range -- roughly 100 miles. But it was always a commuter's car decision. When the Hurricane comes, I'll park it on the 2nd floor of a nearby parking structure and evacuate (if I do) with my wife's Prius. However, evacuation is even less likely now, because the 24 kWh found in the car will eventually be used to more than double the batter back-up of my home which allows me to have 2 weeks of emergency power! I find the car a pure delight to drive... Incredible responsive! More like a sports car than any car I've ever owned. Charging as a concern has disappeared: I charge every night and 99% of the time never have to think about it: the automatic system of charging to 80% makes this a no-brainer and automatically prolongs the battery life. Why don't you have a pure electric car? You will.. So why wait? Myron
Purchased a new car
Uses car for Commuting
Does recommend this car
---
Love this car
by Great car from | March 25, 2013
This such a sweet car. Nissan has done an outstanding job with this electric car. I love not buying gas anymore.
Purchased a new car
Uses car for N/A
Does recommend this car
---
People Who Viewed this Car Also Viewed
Select up to three models to compare with the 2012 Nissan LEAF.
2016 Audi allroad
Starting MSRP
$42,700–$42,700
Compare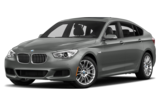 2015 BMW 535 Gran Turismo
Starting MSRP
$60,700–$63,000
Compare
2013 Toyota Prius
Asking Price Range
$12,057–$20,441
Compare
2011 Subaru Legacy
Asking Price Range
$7,764–$18,300
Compare
2013 Hyundai Genesis
Asking Price Range
$14,013–$26,901
Compare
2015 Nissan Juke
Starting MSRP
$20,250–$30,020
Compare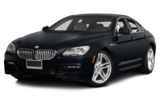 2013 BMW 640 Gran Coupe
Asking Price Range
$33,866–$55,594
Compare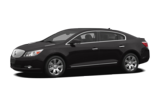 2012 Buick LaCrosse
Asking Price Range
$11,561–$21,629
Compare
2012 Subaru Forester
Asking Price Range
$12,136–$22,124
Compare
Featured Services for this Nissan LEAF