Average Ratings
---
25 out of 29 people recommended this car.
---
5 months review
by JT from kissimmee, fl | November 26, 2014
I got this car with 3800 miles certified pre own , 5 months ago , now at 15000 miles the cars its saving me money on gas i drive around 80-95 miles a day with no problem , you have to be careful not to be speeding around town but order that that my car will give an average of 90 miles on a charge, i drive around 2000 miles a month so the money i am saving on gas is a lo t, pretty much the car pay it self , the more you drive the more you save, i haven't lost any bars yet , i know that's coming , i will continue to use and abuse my car , until that day comes around.
Purchased a new car
Uses car for Commuting
Does recommend this car
---
Problems with battery capacity long-term
by Cathie from San Diego | July 21, 2014
We have owned our Leaf since May 2011. We have loved the car but are now getting quite concerned. My husband drives the car, on average, 20-40 miles/day to and from work and running errands, mostly 100% on city roads. We live in San Diego, so no issue with winter weather and we live 7 miles from the ocean so seldom have daytime temperatures above 85. Originally, we would get 65-70 miles per 80-90% charge. Last fall we noticed that there was considerably less remaining charge left after a day of driving. He began to track daily miles, remaining "bars", as well as started charging it 100%. For 9 months we have only been getting 40-45 miles on a full charge with only 1-2 "bars" remaining at the end of the day. Sometimes it will be blinking and "talking" to us to get to a charging place ASAP. We just had it into the dealership. Though on a full charge, the car gauge shows 12 bars, the dealership states that the batteries have lost 2 bars via the computer diagnostics (which we are told is a different reading from the car gauge itself) and, that they say, is average and excepted for the car at this age. Everything else (software, diagnostics, etc.) shows 100%, so the dealership thinks that the car is functioning as it should. They are unable to explain why we can only go 40-45 miles on a charge, but keep saying that the car tests out fine. If the distance one is able to drive on a full charge decreases any further, it will begin to render the car useless. As someone else recommended, in retrospect, the best way to go is to lease the Leaf so that battery life is not an issue.
Purchased a new car
Uses car for Commuting
Does recommend this car
---
Improving air quality and saving money!
by CCI from Turlock, CA | July 15, 2014
My Leaf comes in SL model, the upscale version. It includes a touchscreen navigation system, XM radio, plenty of connections for all kinds of devices, in addition the option of streaming with Bluetooth. The interior comfort and ride are excellent for a family car and it accelerates much like a sporty car. The only reason it is not fetching a 5 star rating is due to the limitation of the battery pack during freeway hauls. Above 45 MPH, the charge disappears quickly. I would estimate about 60 miles of freeway driving but keep it around 70 and under. Also be sure to use the cruise control and the ECO mode to maximise the range. Around this car is a beauty. Driving around 40 or so miles a day under city trips is optimal. I have reached more like 75 miles on a charge around town, this is the Leaf's niche. The car is quiet and comfortable for all passengers and it is fun freaking people out while driving through parking lots. The ability to drive in the HOV lane in California allows you to pass the crowds stuck on the freeway as well. Overall this vehicle is a great value with absolutely no gas purchasing required. I would estimate my power bill was affected about $60 per month. This is charging it all night every night. The 110v EVSE that comes with the car does the job but to reduce your charging time 3x, you should definitely opt for the 220v EVSE to charge in about 7 hours from nearly a dead battery. This is much more efficient for overnight charging and you can utilize the power companies' lower rates in the wee hours of the morning. The battery charge and range have been improved on the newer model years but you will pay for the right to drive a brand new vehicle. I found a great deal on a used Leaf and have been pleasantly surprised. Buy a Leaf and start protecting the environment as much as possible!
Purchased a new car
Uses car for Just getting around
Does recommend this car
---
Love the car but battery reliability has mworried
by VVee from Orlando, FL | March 12, 2014
I,ve put almost 19000 miles on my Leaf. The car handles well, is comfortable, gets me from point A to point B and saves me a lot of money by not having to buy gasoline. I am very concerned about the realiability of the battery. So far I've lost one bar and depending on weather outside, At times I am pushing to make a 60 mile round trip. The value of the vehicle has dropped significantly over the past year.
Purchased a new car
Uses car for Just getting around
Does not recommend this car
---
no-brainer
by spaceman from south carolin | March 2, 2014
If your daily drive is 80 miles or so - like most people, it is a no-brainer to lease this - LEAF lease = $199 a month - I save $160 (net of electricity costs) a month on gas, oil changes etc. So, the net monthly cost is about $39 - you do have to put down $2,000 - but that's about $60 a month over 36 months - so, you're driving a new, fully warranted car for 3 years at a net cost of about $99 a month. I have 14K miles on my Leaf now and it has been flawless - better pick-up than a gas car & super quiet. I live in South Carolina - the average full charge is about 100 miles.
Purchased a new car
Uses car for Commuting
Does recommend this car
---
love the car hate the battery
by bioburner from manassas Va. | August 13, 2013
We love the car and being able to "refuel" at home. Only problem encountered is the main battery has lost in excess of 15% of its storage capacity in just 1 year. Current range is only 50 miles on a full charge. Resale valve on this car has dropped in half in just 18 months. If you are interested in this car Lease it don't buy it!!!!
Purchased a new car
Uses car for Commuting
Does not recommend this car
---
Turn over a new Leaf!!!
by EV Lover from Ft. Lauderdale, FL | June 28, 2013
I am in love with this car, for two reasons...first, it's responsive, comfortable and down-right fun to drive; second, I never need to stop at a gas station! For a city-car this is definitely the best...along with the most advanced computer control system.
Purchased a new car
Uses car for Commuting
Does recommend this car
---
Amazingly surprising!
by Ladybug's Leaf from The Piedmont, NC | May 14, 2013
When I first considered an EV (Electric Vehicle,) I assumed it would be like driving one of those kiddy-cars-- slow. Wow! Was I wrong! During my test drive of the Nissan LEAF, I merged onto a highway where everyone was going 65-75 mph. I was not only able to move into the traffic easily, but it felt like I was flying a jet plane! AND, I never have to buy gas again. I searched owners' forums for over two months. The LEAF owners who were disappointed were those people who needed to go a long way between charges, but for those of us who don't need a car for a long trip, the car is fantastic! I got the "SL" which is the top-of-the-line-- navigational system, Blue Tooth, rear-view camera-- so many things that I am reading the owners' manual every day and learning new things-- like setting the charge or climate control by remote, (telephone, computer, etc.,) ahead of driving. But for me, the main feature is that there is only a limited supply of oil on the planet, and I can no longer afford the ever-increasing cost of gas/oil. Electricity can be made from lots of sources. I can run my errands, go to work, come home, plug my LEAF into a regular socket, and come back to it in the morning, fully charged. Why did I choose Nissan? Well, I own a 1987 Nissan Stanza wagon with four-wheel drive-- it was one of the first yet-to-be-named "SUV's," from which all others were designed. That car has over 260,000 miles on it and has NEVER had a major incident/repair. That's all I need to know. I believe EV's are the way of things to come-- someday (soon?) gas stations will be converted into electricity stations-- plug in (and of course pay for) a designated time/amount of electricity. In the "Quick Charge" mode, you can get 80% charge in about 30 minutes. You can have a charge port installed at your home, (though so far, I find it unnecessary.) I'm on the SE coast of the USA, where change isn't embraced the same way it is in other areas, (e.g., the west coast,) so we have public charges only at places like post offices, libraries, and of course dealers. But should you want to go over 100 miles a day, I learned that some LEAF owners offer their own, private ports to other LEAF owners-- plug in, "sit a spell," and be on your way. That feels very "Little House on the Prairie" to me, and maybe it is, maybe EV owners are the modern-day pioneers in travel. Once you drive the Nissan LEAF, you'll know why the 2011 was named World Car of the Year!
Purchased a new car
Uses car for Just getting around
Does recommend this car
---
Pleasure to drive
by First EV from South Central Pennsylvania | December 13, 2012
I love this car!! So easy to drive and comfortable. No problem on range with the short trips that we have to make. Kept my 2005 Prius to use for long trips.
Purchased a new car
Uses car for Just getting around
Does recommend this car
---
1 month review
by Chez from LA, CA | December 7, 2012
I bought my leaf with a bit of hesitation. Mainly, range anxiety, charging-time length, and cost of charging the Leaf. Range Anxiety is no longer a concern. I drive 54 miles (round trip) on s single charge (commute to work- 5 days a week). When I say one charge I mean on 8 "bars". The Leaf has a total of 12 bars, which represent a 100% max charge. Nissan recommends charging Leaf only up to 80% to preserve Battery life. What this means, is you may only charge battery up to 10 bars. My 54 mi commute starts at 10 bars and brings me home with 2-3 bars left... depending on traffic and climate control options. The leaf will most certainly complete a 54 mile commute on a single charge of 80% .. You may always override the charge up to 100% if you wish, which will allow more range. Charging the battery with a standard 120 volt plug takes me about 10 hours Important to note, I begin the charge with about 2 bars and complete charge with 10 bars (eight bars out of 12 are charged overnight). Charging is completed easily overnight, if plugged-in right after arriving home. The cost to charge my Leaf if about $50 a month, according to my most recent electric bill (and first bill after buying Leaf. Note- The monthly cycle of my first bill with my leaf actually began on the day I purchased my Leaf (coincidence). I live in So Cal, and Edison charges electric bill based upon 5 tiers. I consistently fell under the first Tier (except in summer) before the Leaf. Normally on non summer months, I was billed between 35-40 $ a month. My most recent bill was $87- 3rd tier- The billing cycle represents a full month of charging Leaf- 5 days a week- 8 bars, and weekends, which vary. Needless to say, I was relieved to see my electric bill being only $50 dollars more than the usual. I was previously paying about $350-400 a month on gasoline for my former car- for the same commute. The savings on gasoline alone pays for the car!!! The Leaf makes a great commuter car for a 54 mile daily and round-trip commute. Furthermore, it is not a strip down car. The leaf offers navigation, bluetooth, USB charger/mp3 player, keyless entry, app to view charging status, back-up camera, XM radio, and an interior feel of a entry level luxury car (I own a base model Leaf). Nevertheless, the leaf should not be your only car in my opinion. Charging stations are not very available (and I live in Los Angeles where stations are supposed to be more accessible), and even though the leaf is able to take care of 90% of my driving needs.... I still drive my gasoline-car on longer trips out of town... San Diego, San Francisco, etc... Complaints: a second USB port would be nice, so I may charge my phone and play my mp3/USB music at the same time. You have to be mindful of your driving habits. As a rule I stay on eco-drive, which if you have a heavy foot like mine... it is best for battery charge conservation- On the freeway I stay between 55-65 mph. I hope you find this review helpful.... I tried answering all the same questions I had when trying to decide if I should buy a Leaf.... I remember how frustrating it was trying to gather all details to help me decide if the Leaf was the car for me :) Chez
Purchased a new car
Uses car for Commuting
Does recommend this car
---
People Who Viewed this Car Also Viewed
Select up to three models to compare with the 2011 Nissan LEAF.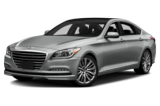 2015 Hyundai Genesis
Starting MSRP
$38,000–$51,500
Compare
2013 FIAT 500e
Asking Price Range
$8,846–$13,938
Compare
2015 Buick Verano
Starting MSRP
$21,065–$29,215
Compare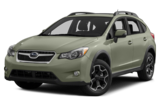 2014 Subaru XV Crosstrek
Asking Price Range
$17,051–$25,491
Compare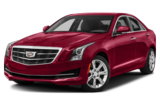 2015 Cadillac ATS
Starting MSRP
$33,215–$51,435
Compare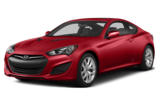 2013 Hyundai Genesis Coupe
Asking Price Range
$13,864–$24,596
Compare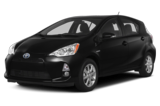 2013 Toyota Prius c
Asking Price Range
$10,560–$17,580
Compare
2015 Buick Regal
Starting MSRP
$27,065–$39,810
Compare
2015 FIAT 500L
Starting MSRP
$19,345–$24,695
Compare
Featured Services for this Nissan LEAF