Average Ratings
---
4 out of 5 people recommended this car.
---
A long time coming
by Dream Car Buyer from Charlotte, NC | July 26, 2016
Before the GT-R was released, I've been trying to figure out if there was a legal way to import a Skyline from Japan (at the time, there wasn't). Then, the Nissan GT-R was released in 2008 and I've been meaning to buy one ever since. This year, I finally got the opportunity to test drive a used 2013 GT-R and I simply couldn't resist. I race liter bikes on the race track and this car is the closest I've ever felt to the experience of a liter bike on a race track. The acceleration and handling is simply incredible! Definitely plan to take this car on some mountain roads soon after you buy it. Side note: I was prepared to get pretty poor gas mileage with this car. But it turns out that I actually get better gas mileage than with my Toyota Highlander SUV. I'm a happy customer all around and I love the fact that most people have no idea what this car really is.
Purchased a new car
Uses car for Having fun
Does recommend this car
---
Real Road Racecar
by Strudles from Colorado | September 3, 2013
This car seems do defy the laws of physics when you have the traction control on, you can put it into a corner at suicidal speeds and still come out alive on the other end. This car makes a remarkable amount of power, and if you are into the modifying scene, there are many many things you can do to this car to make it 700+hp. The gearbox in this car is phenomenal, it shifts super smooth and extremely quickly with just the touch of a flappy paddle! The exhaust on this car sounds ok, its not as good as sounding as a v10 or v12 but it still sounds pretty great. This being said however, it does have A LOT of drawbacks. For example, even with the adjustable suspension on its most comfortable setting, this car still rattles your bones even on the smoothest of roads. Also, this at highway speeds and high rpm's this car is deafening. I wear earplugs whenever I am on the freeway. Also in order to make the car lighter and perform better, they have made the body super light, this being great for performance but it feels like it has the lack of interior quality compared to other European models. Since the gearbox is high performance, it naturally makes a lot of heat and that heat radiates through to your behind after 30 minutes of driving. Its like having a heated seat turned on all the time! Thinking about using the backseat? Unless you are an amputee or a small child, forget about it. The front seats LITERALLY touch the back seats when slid back enough. Overall, if you like track days, or drag racing or any form of motor sport, this car is for you. However, make it easy on yourself and trailer this car to wherever you are racing.
Purchased a new car
Uses car for Having fun
Does not recommend this car
---
Godzilla Rules
by Thedr from Texas | August 31, 2013
The GTR is simply the ultimate street legal race car. Porsche, Lambo, Ferrari... they are all great. Great styling, heritage and lots of fun. But, the GTR really personifies the ultimate in controllable, ready to be tuned, complete performance car. It's the Beast. Love it.
Purchased a new car
Uses car for Having fun
Does recommend this car
---
Most reilable car i own
by The car master from Dexter, MO | June 10, 2013
They are very good cars, And really fast for who ever likes to go fast and good gas mileage. Great car
Purchased a new car
Uses car for Having fun
Does recommend this car
---
GReat
by GOOD from | November 17, 2012
Cheap for the car. The car is very good ,but in turns you might break your neck. Very tech. You should uy if you want. It is a great car just careful. It will have speed limit so on road the fastest you cam go is not like 280 kmph.
Purchased a new car
Uses car for N/A
Does recommend this car
---
People Who Viewed this Car Also Viewed
Select up to three models to compare with the 2013 Nissan GT-R.
2015 Dodge Charger
Starting MSRP
$27,995–$62,295
Compare
2016 GMC Yukon
Starting MSRP
$48,315–$68,325
Compare
2013 Nissan 370Z
Asking Price Range
$19,329–$31,537
Compare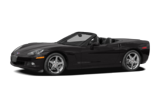 2010 Chevrolet Corvette
Asking Price Range
$20,287–$58,987
Compare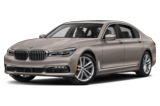 2016 BMW 750
Starting MSRP
$94,400–$97,400
Compare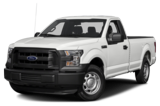 2015 Ford F150
Starting MSRP
$26,030–$55,305
Compare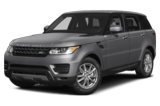 2015 Land Rover Range Rover Sport
Starting MSRP
$63,350–$110,475
Compare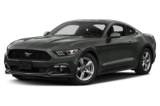 2016 Ford Mustang
Starting MSRP
$24,145–$41,895
Compare
Featured Services for this Nissan GT-R