Average Ratings
---
31 out of 34 people recommended this car.
---
AWSOME TRUCK
by Workingtrucker from Woodbury NJ | May 15, 2016
Bought used with 30k on it, I was a young kid out of high school getting resdy to buy my first mew truck. I wasnt so sure on the performance on the frontier. I looked at the fords and chevy full sized trucks but as soon as i saw the price i know i couldn't afford it. So i ended up going with the sv 4x4 crew cab and im so glad i did. The gas millage is pretty good but better on highways. Lastly being a younger kid the truck made it so easy to put alot of accessories on it. Its a nice looking truck and for the price the performance is here.
Purchased a new car
Uses car for Having fun
Does recommend this car
---
very reliable
by Nissan all the way from Howard, SD | February 24, 2015
I started with a 1993 Nissan King Cab 4x4 and drove that until 2011 when I traded for a Frontier SV 4 door 4x4 since that time I traded up to a 2012 Frontier and I now own a 2041 Frontier. Nothing but nothing beats a Nissan truck, SUV or car
Purchased a new car
Uses car for Having fun
Does recommend this car
---
great little truck but
by kracker from eastern PA | October 21, 2014
this is a great and powerful truck but omitting the chrome front bumper in 2012 on the SV model is a huge let down. The interior is just a tad to tight and I'm only 6 ft tall. I have two kids 5 and 7 at the time I bought the truck and with the car seats they fit nicely in the back row but 2 years later there is not enough room anymore. This truck is lacking a good 6 inches in leg room in the back. I am happy the offer a long bed. I use to own two Titans and maybe i am spoiled as these trucks are just huge but i needed bettewr gas mileage. I will say the auto trans 6 cyl isnt much better than the Titan so next time i will opt for the 6 speed trans as many i have talked to say they get 23 miles to gallon while the auto is 20 at best on highway for me
Purchased a new car
Uses car for Work
Does recommend this car
---
Phenominal Truck, Horrible Gas Mileage
by Nissan Truck Owner 2x from Austin, TX/San Antonio TX | July 22, 2014
I have owned two Nissan Frontiers, the 2002 Nissan Frontier King Cab SE, and the Nissan Frontier Pro 4X 4 door. Both trucks were extremely reliable, drove very well, and looked great. As with any truck though, the gas mileage was horrible. I was getting 13 MPG on the neighborhood streets, and 17.1 MPG on the freeway, usually averaging out to around 15 MPG after each fill-up. Even with the V6, the gas mileage is much less than some truck V8's. If it wasn't for the gas mileage, I would have driven the new Pro 4X as long as my older truck. The older truck went through a few wrecks, 178,000 miles, and still ran solid. Extremely reliable!
Purchased a new car
Uses car for Commuting
Does recommend this car
---
Nissan 4x4 Crew Cab - Nissan 4x2 King Cab
by FinZone from Virginia Beach | May 8, 2014
Owned my 2011 4x4 Crew Cab for 19 months and here is the dealio - Truck has a beefy V6 that is very responsive and will light up the tires. She is a serious gas guzzler though 19mpg on HWY. My only other gripe is the seat material stains super easy and really disappointed with the cloth fading so quickly and anything that touches it stains. Had a RAV4 for 10 years and looked better than my 2 year old Nissan interior. Overall my 4x4 was a good truck with no issues over the time I had it and just purchased a stepped down version of the Frontier for a better value in better MPG but lost alot of my Dude features...bummer. All in all I will rate the Nissan Frontier as a 4 Star truck based on value and quality.
Purchased a new car
Uses car for Commuting
Does recommend this car
---
Love this pickup
by Dr. M from Austin, TX | March 14, 2014
2012 Nissan Frontier, SL V6 Crew Cab, long-bed 2WD, Lava red. Bought it new August 2012. Beautiful truck, very sporty. Solid. Dealer was great, 1st oil change free, 2nd oil change same price as WalMart would have charged. Have barely spent anything on it for maintenance. I always use Mobil1 oil in it. Powerful engine will move when you ask it, coupled with responsive, smooth-shifting transmission. Very solid ride, quiet and comfortable interior, no rattles, excellent instrument and controls layout. Excellent handling. Very comfortable electrically adjustable front seats (up-down, forward-back, rotate) with adjustable lumbar support. Rear seats more than adequate for children and small adults. Might be tight for large adults. Very quite ride, which enhances listening experience with entertainment center (6-CD changer, satellite radio, 10 speakers (including powerful woofer), and really great radio/music center.) Also has hook-up for my wife's iPad, and a aux jack for other players. Also has Bluetooth for hands-free cell phone link. I got hooked on the Satellite radio now (my favorite ch. 17, the Love Channel). Everything about this pickup is very solid, from the double-skinned hood to the very solid (and heavy) tailgate. My last pickup was a 1992 Nissan SEV6, which, until this vehicle, was the best vehicle I ever owned. Now this 2012 is the best I ever owned. I really like it. There are only two cons -- the gas mileage is on the low side, and the turning radius is on the high side. I average 16 mpg at 20 mph average speed, which translate to about 75% city driving and 25% highway. My best mileage, at 50% city and 50% highway, was 18 mpg. I haven't had a 100% highway travel yet. The turning radius is large because of the long bed option, but that just entails a little pre-planning when turning in tight places.
Purchased a new car
Uses car for Transporting family
Does recommend this car
---
Best vehicle I have owed
by Johnny from NY | January 6, 2014
I love this truck. I have had many different makes and models over the years, and this truck is simply outstanding. It has all the features I could want, and at 65,000 miles I have had zero problems. It is very capable off-road, great in heavy traffic, brakes and handles incredibly well for a truck, and has all the go power that I need. Also the spray on bed-liner is amazing. Unless Nissan does something crazy with the design, I will definitely purchase another one in the future.
Purchased a new car
Uses car for Just getting around
Does recommend this car
---
Greatest Small Truck
by New Frontierist from Seattle, WA | November 21, 2013
My model is the 2012 Fontier SV 4x4 King which I have in Brilliant Silver. Love the Satellite radio 6CD 6 speaker stereo system. As a musician I love the King Cab since I put 3 full guitar/bass cases in the back on the jump seats with some stands and wireless on the floor. I commute 52 miles a day round trip so I have 12K in mileage and while there is a bit of a drift (keeping your eyes on the road is recommended) I never found it be that exhausting. The power of the V6 auto that I have never ceases to amaze me this thing has some presence! I did add nerf bars and window louvers. I did catch a small rock on the front of the hood - but the factory touch up cover paint with a little work fixed it right up. Rides like no other Truck I've driven (Ford F-150, Dodge, Tacoma). I liked the lines on the Frontier better than the Tacoma as well. I get about 19 mpg as advertised, but if you're concerned about mileage - don't buy a truck! Sporty, fast and very comfortable - everything in the cab is within reach - dig the outside temp indicator! Buy it, you'll like it!
Purchased a new car
Uses car for Commuting
Does recommend this car
---
2012 Frontier SV 4wd King cab
by Brew from N.W. Washington | October 9, 2013
So far, I like the truck. Interior feels good for me, little bit of a problem with the speaker trim that's is sticking out on one corner and the rear seat head rest block vision when trying to see in blind spot or backing up, ( I removed them and box away). The cab has a good feel to it and everything is easy to work and read. Seats are comfy on long drives, lots of storage, added seat cover for drivers side and rubber mats, mostly because of the work I due. I don't have a need for rear child seats though, prefer the space instead. The power is great enough for me, brakes feel good as well for the weight of the truck. I wish that it would get better gas mileage, but still have less than a thousand miles on it. About 20 hwy, 15 city. I like the track system in the box, works great, but if I needed to haul dirt or something could be problem, ( thought of putting in a tarp and plywood sheet to help protect it). Pretty good value since I didn't pay for any upgrades. Standard radio and speakers sound better than the Boise system I had in my Z. Love the Aux plug in for phone or computer. Glove box is a great idea! Rear slide window didn't need, but came with. I didn't need a truck that was 30K plus with things I would not use. Came with all the features mounted on the steering wheel, blue tooth, cruise, radio functions, dimming/compass/temp mirror, hill decent is nice to have, unknown if I'll use it. First time owning 4wd, turn radius is a lot wider, but much better going through the trails. Long time owner of Nissan's since '86.in a family of Ford's. (if I wish to tow something, I'll have to ask).
Purchased a new car
Uses car for Outdoor sports (hiking, cycling, etc.)
Does recommend this car
---
Best truck for the price
by Kamaseya from Jacksonville | May 28, 2013
Not to repeat the other reviews but my over all first impressions on my 2012 Frontier SV KC 4x4 5 speed Auto, best MPG is 19.4 but engine still braking in. This is a nice truck and I got $6,500 off MSRP because this was the last one on the lot. I would like Nissan to have better materials in the cab. It's all plastic. I could see that on the base "S" model. But not on the SV and upper trim levels. Bezels should be metal chrome, upholstery on the doors and dash have would be nice. Engine is strong and if Nissan reads this I'ld been happy to have the 2013 Pathfinder's 3.5L engine @ 24MPG for the better gas milage. I needed a city everyday truck not a work truck. The 4.0L engine history has proven to last and the only complaint people have is the MPG. Trans shifts smoothly, brake pedal travels to far for me but stops fine. Road noise is minimal, radio is nice but the speaker quality has a lot to be desired for. The ride is nice for a truck. The most value for your money and made in the USA. People like this truck and it's got good rebates from time to time were other makes don't give you much of a rebate at all.
Purchased a new car
Uses car for Just getting around
Does recommend this car
---
People Who Viewed this Car Also Viewed
Select up to three models to compare with the 2012 Nissan Frontier.
2010 Honda Pilot
Asking Price Range
$12,301–$23,153
Compare
2005 Lexus RX 330
Asking Price Range
$7,072–$15,560
Compare
2012 Toyota Tacoma
Asking Price Range
$15,244–$34,036
Compare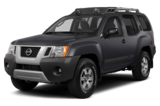 2015 Nissan Xterra
Starting MSRP
$23,660–$30,590
Compare
2013 Toyota Tundra
Asking Price Range
$22,014–$40,718
Compare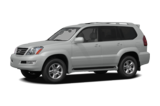 2009 Lexus GX 470
Asking Price Range
$15,518–$30,126
Compare
2010 Ford F150
Asking Price Range
$11,483–$31,987
Compare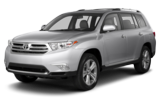 2013 Toyota Highlander
Asking Price Range
$20,987–$33,499
Compare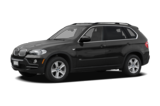 2008 BMW X5
Asking Price Range
$11,778–$21,998
Compare
Featured Services for this Nissan Frontier