Average Ratings
---
34 out of 36 people recommended this car.
---
2009 Nissan Altima Sedan
by Rae74 from Sparks, NV | March 29, 2014
Since my 2006 Ford F500 AWD was rear ended and totaled which had only 28,058 miles, started looking for a used car which had close to the mileage I had on my F500. I felt a lot safer driving my F500 than I do this Altima. It does not feel as heavy and it is lower to the ground which I do not like! It has too many bells & whistles that I can't seem to figure out and most of those extras I really don't need. It is front wheel drive I really rather have AWD. It has no back and side sensor to warn me if I have something behind me when I back up, I had it on my F500 and I miss that a lot. Am I thrilled with it, the answer is NO.
Purchased a new car
Uses car for Just getting around
Does recommend this car
---
Good commuting and family car
by Newbie from Medford, Ma. | November 18, 2013
The showroom was very busy and I was still welcomed in a friendly, comfortable manner. I did not feel rushed or pressured, just well taken care of. My salesperson, Len, was very professional and friendly, with a good sense of humor, which made me feel much less nervous than when I first walked in. He listened to my situation and was very encouraging that together WE would be able to find the car for me. His patience with my sometimes unrealistic ideas of what I wanted and what I could afford was helpful as he "steered" me in the direction of what car would be the most reasonable according to my needs and budget. The test drive really convinced me that I had chosen the right car; reliable, spacious, easy to handle, economical and nice looking. The business office personnel, Sean, was professional, efficient, timely and very patient in explaining everything thoroughly, considering this was the first time I was on my own as a single Mom and buying a car. A wonderful experience! I have recommended Nissan many times since to those who enthusiastically remark, "what a great car; tell me about it".
Purchased a new car
Uses car for Commuting
Does recommend this car
---
Most well rounded car
by Girl20 from Scottsdale, Arizona | July 27, 2013
It's a beautiful car and I couldn't be happier with my purchase! it has that sport feel and look with a comfortable interior. With the cvt engine the car has a smooth yet quick speed drive. It's definitely a "cool" car with a unique sleek look. I've got a lo of comments on the car being brand and new and of the latest version even though it is a 2009. It has a timeless design all around.
Purchased a new car
Uses car for Commuting
Does recommend this car
---
Best Family Sedan For It's Value
by Owner of a 2009 Nissan Altima from Missoula, MT | June 28, 2013
My 2009 Nissan Altima 2.5 SL is a great car for its value. I bought the car last June at a local Nissan dealership. The car had been sitting on the lot for about three months and the dealers gave me a sweet deal on the car. My Alitma is a sandstone beige exterior color with a beige leather interior. The interior is well done, comfortable, and contains a great safety system of eight airbags, eight speakers, multiple-HUD screen views, great warning systems, and it is very spacious. The exterior of my car is sleek and looks elegant from afar. The tail lights of this car is my favorite feature of the car. My altima has six-spoked 17 inch allow wheels, a sunroof, and dual exhausts. My altima did not come with fog lights, turning signals on the mirrors, or a spoiler but those are cosmetic and if you did have those options on this car it would make this car stand out even more. So far I have put on 15,000 miles as I do a lot of traveling for my job and to commute from Western Montana back to Eastern Montana for school. I have determined my car to get around 29/30 miles per gallon. The fuel tank in this car is quite large and the fuel economy aids in helping get this car 500 miles plus on just one tank. The wheels are well made. However the car is very low to the ground and is made of very light material, so If you hit some wildlife it could cause significant damage to this car. The car is almost noiseless on the highway and the shock absorbers absorb even the worst bumps. Like I said before, the car is a great car for its value. Alitmas make great gas mileage, are a smooth ride and the standard features are great.
Purchased a new car
Uses car for Commuting
Does recommend this car
---
absolutely love it
by Legendary D from Charlotte, NC | June 1, 2013
Just recently eclipsed my 1st 1,000 miles with Scarlett (My 2009 Altima 3.5 SL named after Scarlett Johansson) and I must say she rides beautifully. She's fully loaded and everything looks and sounds great as well.
Purchased a new car
Uses car for Just getting around
Does recommend this car
---
DONT BOTHER
by XR1990 from GRAND PRAIRE | March 5, 2013
I OWN A SHOP AND HAVE TO DRIVE THE CARS AND THESE CARS ARE THE ONES WE GET MOST AT THE SHOP. NEWEST ONE WE HAVE GOTTEN WAS 2010. THATS NEW AND THEYRE STARTING TO MESS UP. THE A/C HOSES GO OUT ON ALL THESE AND ALSO MAXIMA EXTERA AND FONTIER BECAUSE THEY USE THE SAME HOSES. AND IT WILL COST YOU,WITH ME ABOUT 200 250 DOLLERS AND IN TIME COMPRESSOR GOES OUT WICH RUINS THE WHOLE SYSTEM WICH WILL COST ABOUT 750 DOLLERS. ALSO WHEN I DRIVE THES CARS THEY FEEL REALLY BAD AS IF THE MOTOR MOUNTS ARE BAD THEY SHAKE LIKE AN OLD HONDA AND ITS 2010 WITH ABOUT 90,000 MILES SEEMS TO ME THAT THESE CARS WILL ONLY BE GOOD TO 100,000 MILES. THEY ARE JUST CHEAPLY MADE
Purchased a new car
Uses car for Just getting around
Does not recommend this car
---
Reliable, Fuel Economy, Comfort, & Performance
by Mike from New Berlin, WI | November 5, 2012
I bought my 2009 Altima SL Sedan new and have been impressed ever since. I'd prefer a truck, but fuel mileage was a great concern. My overall gas mileage is about 30 mpg - on trips I've got about 34. Mine's a 4-cyl and while it's not super fast, it's pretty impressive (and I'm one for speed & acceleration). I've had it for 3 1/2 years and after almost 56,000 miles, I have no issues. One of the best things about it is the comfort of the seats - the leather buckets feel like a comfy chair at home. I hope this helps someone decide to purchase this vehicle, you won't regret it.
Purchased a new car
Uses car for Commuting
Does recommend this car
---
ok car 2.5SL
by b_smooth from | August 13, 2012
Good car but the transmission stutters at low speeds. The power is terrible in regular automatic but manual mode is manageable but nowhere near as good as the new optima. Interior is pretty good. No rattles but the new optima I had was better quality. The car is quiet. Stock tires are trash. Ride is refined and smooth. Not a drivers car the 3.6 engine probably is much better.
Purchased a new car
Uses car for N/A
Does recommend this car
---
Love my Altima
by HeidiI from Atlanta, GA | February 14, 2012
I didn't have Nissan on my Radar - but when my cute lil Ford Focus was totalled I was given an Altima for a rental and while I was test driving a Hyundai Elantra I realized how much more I like my rental car! So I then and there decided to get an Altima. I bought a beautiful 2009 SL with Leather, Heated Seats, 6 CD Bose Stereo, MoonRoof with 34,000 miles for a price I can afford and even though I now have car payments, I have a great ride and with Nissan's dependablility. I even still has some warranty left on it !! Consumer Reports also rates it very highly. All in all I am very pleased with the Altima - it is a very nice ride and the 2.5 4 cylinder handles the GA hills just fine. This is my first Japanese car and I have to say I'm very pleased.
Purchased a new car
Uses car for Commuting
Does recommend this car
---
Competes with the Big Boys
by Polarbear from Champaign IL | December 16, 2011
First off I am a headroom junkie and used to rule out Nissan's cars outright. My son rode in one of these and we rented one next time we took a long trip. This is my secret to buying a new car every 10 years. Took a Camry,Accord,and Fusion for long rental rides. The Altima was the most competent in the most areas. The looks are special enough to find it at WalMart but not so radical as to get unusual looks like my 2005 Scion Xb commuter. When we went to the dealer he only had the base model in silver with a DVD navigation system but the price was right and my wife fell in love with the navigation system and became the principal driver. The ride is competent and smooth for a long haul and the handling compares with the better cars in its class. The tires were Continentals and I now know were the term Not Worth A Continental comes from. Replaced them with Cooper CS4's before 30000 miles (negotiate better tires with your dealer) Interior is spacious but womb like the attention to ergonomics shows in the heater and center storage console/ armrest. I reason I love this car the most is because I sleep like a rock on the passenger side seat , never been able to do that in any other car. Good comfortable Car
Purchased a new car
Uses car for Transporting family
Does recommend this car
---
People Who Viewed this Car Also Viewed
Select up to three models to compare with the 2009 Nissan Altima.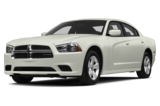 2013 Dodge Charger
Asking Price Range
$10,784–$31,000
Compare
2016 Chrysler 300
Starting MSRP
$32,260–$38,095
Compare
2012 Toyota Camry
Asking Price Range
$10,093–$18,501
Compare
2009 Honda Civic
Asking Price Range
$5,608–$13,152
Compare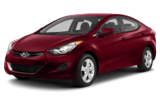 2013 Hyundai Elantra
Asking Price Range
$9,201–$16,185
Compare
2010 Honda Accord
Asking Price Range
$7,744–$15,956
Compare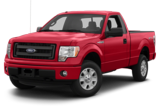 2013 Ford F150
Asking Price Range
$17,885–$42,001
Compare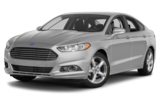 2014 Ford Fusion
Asking Price Range
$11,467–$21,547
Compare
2007 Toyota Corolla
Asking Price Range
$4,021–$9,929
Compare
Featured Services for this Nissan Altima