A good car is as quiet at highway speeds as it is coasting along suburban streets. And it is as effortless -- that is, it gives no sense of engine stress or strain at higher rotations per minute. A good car is tight. Every visible piece fits together perfectly, and not one of those pieces is given to squeaks or rattles during travel. A good car is attractive -- not necessarily "Wow!" attractive, but appealing enough to be as inviting on its last payment due as it was on its first. A good car feels good over bad roads and good roads. It mutes the bumps and grinds of the rough stuff; and it turns good roads, replete with sharp turns and twists, into a driving experience worthy of a Walter Mitty dream. And that means a good car allows you to escape -- if only for the briefest of moments -- the cares of your everyday world. And though it has its moments of poetry, a good car is practical -- and safe. It carries five people in reasonable comfort, hauls a reasonable amount of their stuff and handles parking lot, bumper-to-bumper bumps with reasonable aplomb. And should you ever be unlucky enough to be involved in a more violent accident, a good car gives you and your passengers a reasonable chance of survival. But perhaps as important as all of the aforementioned qualities, a good car is affordable. Put another way, any car costing $25,000 or more has NO excuse for being anything other than good. But a car of exceptional quality with a price tag well under $25,000 (and well under $20,000 if you forgo the bells and whistles), well, that car is a gem. It is this week's testmobile, the 1997 Nissan Altima sedan. Background: The mid-size car market constitutes the biggest battleground for automakers. This is where they capture most families at various stages of economic progress. If those families are of limited means, a good, affordable mid-size car could hold their loyalty until they become richer. If they're already affluent, an enjoyablemid-size car could lead them into a more expensive purchase -- say, a luxury sport-utility vehicle, or maybe a fancy sports coupe after the kids have left home and the tuition bills have been paid. Auto companies, as a result, have developed a general formula for snaring those core car buyers. To wit: Two parts good design (exterior/interior), one part real luxury (such as leather seats), plus a good engine and a good suspension system, all at a good price equal a hot-selling vehicle and fanatical customer loyalty. It is a formula that Nissan has perfected with the front-engine, front-wheel-drive Altima sedan, introduced in 1992, and which is now offered in four trim levels -- the base XE, more upscale GXE, sporty SE, and this week's tested, top-of-the-line GLE. Those models share a standard engine, a 2.4-liter, 16-valve, four-cylinder job rated 150 horsepower at 5,600 rpm with torque rated 154 pound-feet at 4,400 rpm. It is one of the best, basic four-bangers I've driven ? remarkably smooth and quiet at low and high rpms. Standard brakes include power front discs/rear drums. Four-wheel anti-lock brakes are optional. If you get 'em -- and I recommend that you do -- practice using 'em in a parking lot or some similar vacant space to learn how they function in panic stops. A five-speed manual transmission is standard on all Altima models, except the GLE, which gets a standard four-speed automatic. The GLE also gets certain other standard spiffs, such as leather seating surfaces. Dual front air bags are also standard. And as always, folks, remember to put kids under12 in the rear seat. Those front bags are for adults. 1997 Nissan Altima Complaint: The nittiest of nit-picks: The pullout cup holders are located in precisely the wrong place ? right in front of the console-mounted, sound system controls, where things can spill and jam up the works. Praise: I love the Altima. It is everything a mid-size family car ought to be. Head-turning quotient : A thing of lasting appeal. Never looks old. Never looks grubby. Ride, acceleration and handling: Triple aces in the mid-size car category. Kudos to the four-wheel, independent, multi-link suspension system that really smooths out the bumps. Braking was very good on wet and dry roads. The test car was equipped with optional anti-lock brakes. Mileage: About 27 miles per gallon (15.9-gallon tank, estimated 420-mile range on usable volume of regular unleaded), running mostly highway with three occupants and light cargo. Sound system: Four-speaker, AM/FM stereo radio and cassette. Installed by Nissan. Good. Price: Base price on the 1997 Altima GLE is $20,899. Dealer invoice on that model is $18,602. Price as tested is $22,717, including $499 for optional anti-lock brakes,$849 for the power-slide sunroof and a $470 destination charge. Purse-strings note: Excellent value for the money, which becomes an even better value in the lower trim levels. Compare with 1997 Toyota Camry, Honda Accord, Ford Taurus/Mercury Sable, Chevrolet Malibu/Oldsmobile Cutlass, Mazda 626, Pontiac Grand Am, Subaru Legacy, Chrysler "weather series" (Dodge Stratus, Chrysler Cirrus, Plymouth Breeze).
---
People Who Viewed this Car Also Viewed
Select up to three models to compare with the 1997 Nissan Altima.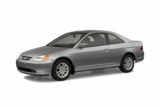 2002 Honda Civic
Asking Price Range
$1,453–$7,109
Compare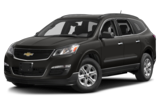 2016 Chevrolet Traverse
Starting MSRP
$28,700–$44,145
Compare
2014 Chrysler 300C
Asking Price Range
$16,807–$28,639
Compare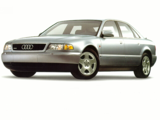 1998 Audi A8
Asking Price Range
$2,318–$10,762
Compare
2000 BMW 740
Asking Price Range
Price Coming Soon
Compare
Featured Services for this Nissan Altima