Average Ratings
---
9 out of 9 people recommended this car.
---
1 Of The Most Reliable Cars I've Owned
by Singh from Fl | December 29, 2015
Bought her brand new in NY, March 2007 with 3 miles, currently has 108,XXX miles. Made over 15 trips between Florida, NY, and Canada. Replaced tires 2X, turned front rotors 2X, installed front pads once, never done the rears. Replaced water pump drive belt at 60k and service the transmission. Had 1 bad tpms sensor but decided to replace all 4. Always changed oil before 3k miles, with full synthetic and always dealer service. Last month around 107k miles check engine light came on for the 1st time, it says Hybrid battery is deteriorating, clear the code and kept driving, MPG is not what it used to be but hey she's been good and worry free for almost 9yrs. No longer gets 37.1 mpg but roughly 33.1, when driven harder it's about 31mpg. Average tank is about 530-550 miles, used to be 600+ also, Florida sun plays a big roll in battery life. Overall well put together by Nissan and Toyota. Interior still holding up strong, unlike other cost-effective car makers. Loved it and hope to have it for another 9 yrs. Keep in mind EV battery price have dropped drastically and that is still a maintenance item. Good luck if you're looking for one, last year was made in 2012.
Purchased a new car
Uses car for Just getting around
Does recommend this car
---
Third Altima I have owned ... fun to drive
by Michael TLV from Calgary, Alberta | December 1, 2014
This is the third Altima I have driven since 2002. I got my first V6 at that time with the 2002 model. Then in 2006, I got another V6 with everything in it. Leather seats ... sun roof ... In late 2009, I went to the Hybrid because I wanted to try something different in the Altima family. Downsized the engine but never missed the extra horses. It was a learning curve with a Hybrid for the first 6 months or so. I get about 33-35 mpg in the spring and summer months. In the winter, the number drops to 27-29 mpg which I expected as batteries and cold are not always a good mix. But then again, every car, gas or not gets crappier mileage in the winter months. My V6 models were closer to 20 -22 mpg in the winter. Once you learn that driving a hybrid has to change your driving behavior, I enjoyed the ride much more. If you have a lead foot, then this car behaves more like a normal gas car. People say the engine starting noise is louder than normal, well not really as that is what the engine start sounds like on most cars. It is just that you get used to the quiet sound of running on the battery that the engine start is perceived to be louder. It isn't. Pet peeve ... I wish the EV mode would work at speed higher than 40 mph. The newer second and third gen hybrids have addressed this issue now. I have near 140,000 miles on the car now in the 5 years I have owned it. Very reliable ... some major work was done simply due to wear and tear. Never had any issues with the big battery. Still behaves similar to when the car was new.
Purchased a new car
Uses car for Work
Does recommend this car
---
Very Happy With Mine
by Takiyon from Easton, PA | July 21, 2014
Bought Mine Used with all the options including navigation and sunroof. With 92000 Miles on the clock and it still rides awsome. Be very careful with dealers since they will try to scam you any chance they get. They do have a low resale value because people fear the hybrid technology breaking down. I used to drive a 99 Honda Civic that got me around 33 mpg. I drive this and I now get about the same with a much bigger and comfortable car. Overall very happy with my car after I put foglights in her. Makes the car look so much better than the cheap inserts on the bumper.
Purchased a new car
Uses car for Commuting
Does recommend this car
---
First car I've owned
by That guy from Nashville, TN | July 21, 2013
This is my first car, and I have to say it is an absolute blast. I've only been 1k miles in it, so I can't really comment on reliability yet. Just took a road trip in it, 600 miles round trip on probably 75% interstate and got 36.5 mpg for the whole trip, used less than a full tank for the whole trip. It's got great pep when you need it, rides smooth, and the seats felt comfortable even after six hours of driving. It does have some cons though. It has a small trunk (can fit two full sets of gold clubs but not much else), the interior has some cheap looking fixtures, it can only run ev mode for about 10-15 minutes in stop and go rush hour before the battery is drained, and it fits four people fine, but five gets pretty cramped in the back. Still, as a first car it's got incredible looks and it's nice and efficient (fine with regular gas).
Purchased a new car
Uses car for Commuting
Does recommend this car
---
GREAT CAR!
by Zayne from Rochester ny | December 17, 2012
Be carefull how much you pay, they have LOW trade value!.. I loved mine.. great acceleration!, CVT does the job, but is not fun. car rides nice, comfortable seats, cheap dash material, and interior seat covering. Sound system is VERY nice! traded in with 71K and only every replaced the battery! $200 DIY. Fuel consuption does not match EPA rates. I say 32mpg average, best I ever got was 35mpg hwy, Id sa it should be rated 27mpg city and 35mpg hwy. Much better in warm weather!
Purchased a new car
Uses car for Commuting
Does recommend this car
---
nice midsize option
by zaynezx6r from Rochester ny | January 16, 2012
I like the altima. the size is good. the fuel mileage is a bit over rated. I average 33mpg. I was expecting slightly better. Takes too long for the car to warm up for hybrid to work. materials used inside are tacky. the red ullumination is nice. great HP. The hinges feel week on all opening parts. I liek the size/mileage combo. I dislike the bland looks and materials used in construction. Seats are not good for long drives!! my leg goes numb.
Purchased a new car
Uses car for Commuting
Does recommend this car
---
Practical. Reliable. Comfortable.
by Yippie from Lawrence, KS | February 25, 2011
When I started looking for a new car, I thought I would end up with a little SUV thing. However, I drove a bunch of options in the small SUV category and they just weren't for me. They were too bulky, too clunky, too sluggish and they were all going to get me aroung 17 - 22 miles to the gallon, which wasn't appealing. Then I found a Nissan Altima Hybrid on a website and was quite surprised - I didn't even know these cars were being made. (I live in Kansas and they aren't sold here.) When I drove the car, I immediately liked it. It was plenty big - seats 4 adults comfortably. It was peppy and easy to drive. Plus, the gas mileage estimates for the car are great. If I could change anything about this car, it would be the finishes. My car was a rental car in Pheonix, so it's pretty bare bones - no upgrade options. I would have really liked to find one with leather interior or a sunroof, but those things are just frills... I've only owned the car for about 3 months now, but it's doing very well in the harsh winter. I drive almost exclusively on the highway and get about 30 mpg; I'd get better mileage if I drove more city miles. Overall, I'm happy with the car and very glad I was able to find it. I wish Nissan would sell these cars in all 50 states - I would definately purchase a new one and pay to have the upgrades like leather and a sunroof. :)
Purchased a new car
Uses car for Commuting
Does recommend this car
---
I loved this car plan to buy one
by DHP from Bufflo, NY | May 13, 2010
My friend and I rented this car for a trip and I was a bit disappointed when I found out we were getting a hybrid. After driving the car I was very surprised at the acceleration the car and the gas mileage the car had. It was a little cramped in the drivers seat, but for the gas mileage I would compromise, This was the 1st hybrid I've ever driven and Loved it, Currently looking to buy one. The trunk was kinda small, just enough room for two suit cases. We averaged 33 mpg mixed driving and we are both a bit lead footed. Since it was a rental we only had the car for 3 days, so I don't know how the service life of the car is. I liked the Nissan Smart key, I liked not having to dig the keys out of my pocket to start the car. I wish it would stay in Ev mode a little more in the city but my driving that probably didn't allow for it.
Purchased a new car
Uses car for Just getting around
Does recommend this car
---
Power & Economy - beats Camry & Fusion for less $$
by Former sports car driver from Agressive NJ driver | December 3, 2009
This is the most powerful hybrid in its class w/ 198 combined HP. There is no sacrifice in the performance dept. The only compromise (besides higher price compared to base Altima) is trunk space and no pass-through for long items because the hybrid & starter batteries take up about 1/3 of trunk space. I also chose the Altima because it comes in a lot cheaper than the Camry or Fusion partly due to the IRS rebate, up to $2350 depending on your bracket. Honda and Toyota/Lexus blew past their IRS hybrid vehicle limits long ago and offer zero rebate. It was about $1000- more than a Prius or Civic hybrid for a lot more car. Prius gets much better MPG but if you are a 'driver' I'll bet you won't like the Prius. I wish the Altima coupe was available in hybrid though; hint to Nissan, would be a unique entry!! I avg. 32 mpg in mixed driving w/ a heavy foot, slightly lower than EPA 35/33. Car is perfectly happy on regular. Two minor issues: 1) the stock tires (Continentals) are horrible, especially in wet. Can't wait to replace them; 2) Car does not slip into electric mode when stopped if engine is cold & heater on. I turn off the climate control at lights to facilitate (I'd rather be cold and save gas); I wish there was an automatic way to do this. I assume this is an issue for all hybrids, not sure if any manufacturer has a solution. I recommend this car to anyone who is enthusiastic about both conservation and the sport of driving.
Purchased a new car
Uses car for Just getting around
Does recommend this car
---
People Who Viewed this Car Also Viewed
Select up to three models to compare with the 2009 Nissan Altima Hybrid.
2012 Nissan Pathfinder
Asking Price Range
$13,657–$24,649
Compare
2007 Mazda MazdaSpeed3
Asking Price Range
$5,053–$13,745
Compare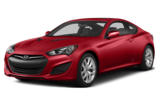 2014 Hyundai Genesis Coupe
Asking Price Range
$16,394–$25,926
Compare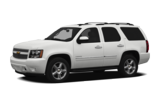 2011 Chevrolet Tahoe
Asking Price Range
$17,681–$36,553
Compare
2005 Mazda Mazda6
Asking Price Range
$2,194–$8,546
Compare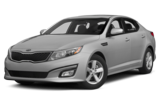 2015 Kia Optima
Starting MSRP
$21,840–$35,500
Compare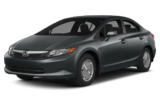 2012 Honda Civic Hybrid
Asking Price Range
$8,345–$15,437
Compare
2012 Honda Accord
Asking Price Range
$10,080–$18,080
Compare
Featured Services for this Nissan Altima Hybrid