Average Ratings
---
11 out of 12 people recommended this car.
---
INCREDIBLE MPG
by A. CERVANTES from Florence, CA | October 27, 2013
This Altima Hybrid is all I ever wanted in an automobile, performance, style,reliability, GREAT gas milage. this is a keeper
Purchased a new car
Uses car for Commuting
Does recommend this car
---
"Nissan, The worst car"
by Nissan hater from sacramento | August 18, 2012
The service I received from dealer and the corporate were the worst. Basically my car was a lemon. First time it broke down I spent 1500 for repairs. The dealer told me it was an electrical problem caused by alarm. Dealer told me that the dealer that sold you the car installed the alarm. This happened at 36500 miles. 500 miles over the warrenty period. I called the Nissan Corp and They did not help me. In July of 2012, 74k miles the car stops working. I towed the car to dealership. The dealer fixed the same issue 4 time. Each time they came up with a different story. First it was the starter $966. Broke down and towed to dealer. Second time the dealer told me it was the rodent that chewed the wires. $566 for the repair. Broke down again and towed third time. Third time the dealer called the corp and the corp recommened to change the battery. $380 for repairs. drove off and broke again. Towed to dealer again the third time after two weeks, they told me the repairs are going to cost 3200. I felt sick to my stomach. I called the Nissan Corporate and asked for assistance. After few days they called me and told me that they can't assisst me at all and I am on my own. Very Very frustrated. I asked the dealer if they are intersted in purchasing the car. The car was purchased around 25k. More than 6k of repairs, the dealer offers me 2000. Never again I will buy a nissan. I DO NOT RECOMMEND AT ALL.
Purchased a new car
Uses car for Commuting
Does not recommend this car
---
Almost 4 years without a problem
by Nick from Salisbury Md | March 22, 2012
Got our Altima Hybrid in May 2008 and we love it. it's been averaging 33 MPG mostly city diving. It's a surprisingly big car which seats 5 easily.
Purchased a new car
Uses car for Just getting around
Does recommend this car
---
So far, so good.
by KrisE from San Diego CA | February 27, 2012
We just bought this car two months ago to replace a Rav4. The whole idea was to get better mileage. It has worked out very well. The car is very comfortable, has lots of space inside and still gets 32-35 mpg. I realize this is not the 50 mpg that some of the hybrids advertise, but this is a good sized car that is fully loaded. We drove from San Diego to Las Vegas on less than half a tank of gas...
Purchased a new car
Uses car for Commuting
Does recommend this car
---
Great Gas Milage, Style, and Comfort
by Hybrid Lover from Kernersville, NC | April 13, 2011
I have always been a practical car owner. I decided I wanted a little luxury, but the practical part of me just couldn't give in completely. So, to comprimise I decided a luxry hybrid. The Altima has the reliable technology of the Toyota Hybrid, but Nissan "tweaked" is a bit to give it more horsepower. The result is a spunky sedan that boasts 34 MPG in the city and close to that on the highway. I do recommed owners do a little research on how hybrids work so they get the most from the hybrid milage.
Purchased a new car
Uses car for Transporting family
Does recommend this car
---
the cutest nissan in the world
by cheese from JONESBORO, GA | December 2, 2010
this car was sooooooooo cute!!!!!!!! i bet IT WILL BE MUCH CUTER IN THE FUTURE. I HOPE NISSAN WILL BE HAPPY OF THIS CUTE CAR.
Purchased a new car
Uses car for Just getting around
Does recommend this car
---
A Hybrid Hybrid
by Practially Green from Dallas, TX | April 21, 2010
What I mean by the title, is that with heated leather seats, nav, auto dual zone A/C, this is a very practical and well priced near luxury car with a sports car touch and hybrid mileage. It hits the sweet spots all around. Firm european ride and handling (VW, BMW), tons more space than a Prius, and a 2.5l gas engine that can really make this car scoot if you need to put your foot in it. Yet driven normally (doing nothing special) gets 32-35 mpg city and highway. I've got 3800 miles and 5 months on this 2009 model year car. It replaced a diesel VW used for commuting (and I also have a clean diesel MB SUV). The Altima uses 1/2 the fuel of the already efficient VW diesel - and that really surprised me. The diesel was much more efficient than a gas only car I previously used, and the Altima beats even that. It turns out it's the time with the engine off - at traffic lights and in traffic - that makes the difference. Even after 5 months, it's still very cool to sit in traffic with the engine off, yet the radio and A/C working - and that's where the mileage really adds up. To be perfectly fair to the VW, on the highway, it got about 5 mpg more than the Altima - the diesel still shines there. But in the Dallas traffic crawl, it's the Altima hands down. It will run at up to about 38-39 mph on electric alone; even if you accelerate to speed on electric + gas, back out of the throttle below the referenced speed - and it switches to electric alone. It's just awesome to be cruising down the street with no engine sounds except the whir of the electric motor. The key to great performance - keep the kW (electric power) meter in the middle of the 1st arc and watch the gas stations go by. The regenerative braking is very effective - and you quickly learn how to lightly touch the pedal to keep the generator in line rather than the friction brakes. I thought it was going to be hoakey, but it really helps you understand how to drive the car for best reasonable efficiency. And I will note that when doing so, you are easily keeping up with, if not ahead of traffic - so unlike a Prius, mpg performance does not come at the expense of moving along. Am I psyched - yes. I don't understand why Nissan is not advertising this car more and selling it in all markets. I bought it in California and had it shipped to Texas. The local Nissan dealer states they have no issues servicing it, and in a pinch - any Toyota dealer can service the hybrid system. If you love the idea of a Prius - I did and tried it - but just need more room and power, get the Altima. You will sacrifice only a bit of mileage, but gain lots of comfort and make that daily commute enjoyable.
Purchased a new car
Uses car for Commuting
Does recommend this car
---
I love my Altima Hybrid
by ukjohn from New Haven, CT | September 8, 2008
After owning a 2002 Altima 2.5 S for over 2 years I was excited to see that they were making an Altima Hybrid. My old Altima was very reliable and was very sporty. I like the sporty 2.5 engine . I had test drove the Nissan Maxima but I could not justify getting a bigger engine with gas prices over $4 per gallon. Likes: Gas mileage, hybrid technology Premium package (Navigation/XM radio) The fact that Leather/sunroof available 2.5 engine is very lively and when I get the urge to drive fast, I know I can rely on it Nissan's are very reliable I have a luxury car but with non luxery maintenance costs Dislikes: Trunk space is a lot smaller than my old Altima but our other car is an SUV so we still have one bigger car in the family. I accepted this limitation when I chose the hybrid Basically my new Hybrid has the 2.5 litre engine but also has a Hybrid feature. So far I love it. The computer tells me I am getting 36.2 mpg from it. I picked the Tech package that comes with leather and sun roof. I basically have a luxury car for 10K less than an Acura/lexus. I have a great Navigation system and satellite radio with XM traffic that tells me when there are accidents. The hybrid feature is great and it is nice having the gas engine shut off when stopping at traffic lights/traffic jams and then switching to the electric motor. The electric motor can run up to about 38 mph, but the gas engine will seamlessly kick back in if you come to a hill or if you put your foot down. There is no lag so I do feel completely safe when pulling out quickly. Test Drive the Altima Hybrid.
Purchased a new car
Uses car for N/A
Does recommend this car
---
Practical green car
by Long commute from Los Angeles, CA | June 24, 2008
I have a Toyota Prius for over 2 years. It is a great car if you don't mind the slow 0 to 30 pick up time. The back seats are quite tight too. The 2008 Nissan Altima Hybrid is roomy car with good performance. Gas mileage is great too. I can go green without giving up performance and safety with the Altima Hybrid. I paid less for the Altima Hybrid than the Prius.
Purchased a new car
Uses car for N/A
Does recommend this car
---
Hybrids do work! Avg 38mpg
by Pleased from Fairfield County CT | June 1, 2008
Amazing vehicle. Averaging 38mpg in a mid-size sedan. Tech package with all the bells and whistles has a fantastic BOSE stereo, NAV/Bluetooth system. Car also moves when you jump on it. Highway you will get 33-35. It's the normal real world where the hybrid really delivers. In CT there is NO sales tax on this car and the Federal Credit was $2350. That plus a rebate and hefty discount took care of all but $800 of the differential between a loaded Altima and the Hybrid. Bottom Line: You don't need to sacrifice to get high MPG. Big payoff is stop n go and suburban driving.
Purchased a new car
Uses car for N/A
Does recommend this car
---
People Who Viewed this Car Also Viewed
Select up to three models to compare with the 2008 Nissan Altima Hybrid.
2010 Hyundai Sonata
Asking Price Range
$4,141–$12,053
Compare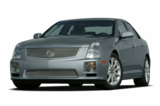 2006 Cadillac STS
Asking Price Range
$2,708–$15,732
Compare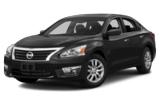 2013 Nissan Altima
Asking Price Range
$9,921–$19,197
Compare
2014 Chrysler Town & Country
Asking Price Range
$15,388–$27,684
Compare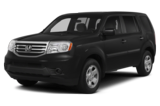 2013 Honda Pilot
Asking Price Range
$20,466–$32,454
Compare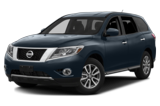 2013 Nissan Pathfinder
Asking Price Range
$16,365–$29,869
Compare
2009 Ford Escape Hybrid
Asking Price Range
$5,472–$15,216
Compare
2011 Hyundai Genesis
Asking Price Range
$10,186–$21,206
Compare
2013 Hyundai Sonata Hybrid
Asking Price Range
$11,312–$20,908
Compare
Featured Services for this Nissan Altima Hybrid