Average Ratings
---
10 out of 10 people recommended this car.
---
Nissan 370z
by Nismologist from Denver | December 25, 2013
I have owned a lot of sports cars but by far this is the best. Fast, comfortable and reliable and great on gas. Handles like a dream. Love it.
Purchased a new car
Uses car for Having fun
Does recommend this car
---
test drive the car.
by vergie from oakdale | March 11, 2013
I would test drive the car and check the mileage and ask for priceand how many miles to a gallonand agood dealship.oakdale
Purchased a new car
Uses car for Work
Does recommend this car
---
Most Fun Sports Car
by Z-Man from Louisville, KY | September 22, 2012
Just bought a 2011 Nissan 370Z in August 2012. The car was manufactured in August 2011 and only has 9,200 miles on it. I looked at the Base model, but then found this Touring Edition with 19" wheels, Bose stereo, heated seats, leather interior, XM Sirius radio, Nitrogen in the tires, tinted windows, Automatic trans with 7-speed paddle shift......unbelievable!!!! Fun and super tight sports car!! The NISSAN dealer drove it and said it was basically a new car with 9,200 miles on it...but someone else ate the $12,000 depreciation when they bought it new. LOVE IT!!!!!
Purchased a new car
Uses car for Just getting around
Does recommend this car
---
Pros outway the cons.
by Saylor from Houston, TX | January 24, 2012
The biggest problem with the car is the very large blind spots, but after driving the car for a little while you become used to it. My previous Nissan had a nav station and backup camera so I was spoiled and not having those now has had me do some research into adding those features. The car is not exactly designed to accomodate an individual my size. Be 6'1 and 215 lbs. can be a little challenge at times, but again, it becomes alot easier to get in and out of the car after owning it a few weeks. The car drives wonderfully. It has better handeling than the other roadsters I have owned. I also bought the convertible which is very awesome. With the wind blocker between the headrests, riding with the top down in cooler temperaters is not a factor if you turn the heat on. Its extremely efficient in keeping in the heat and prevents that "whipping" of wind that comes in. It has great acceleration when needed. Being both automatic and manual makes it enjoyable as well. The vehicle grabs the road like no other Z class vehicle I have owned.
Purchased a new car
Uses car for Commuting
Does recommend this car
---
Go get one
by Easy z from Sugar land,tx | January 2, 2012
Overall wonderful car. Interior basic , nice wxterior. Does have blind spots needing rouse mirrors at all times.
Purchased a new car
Uses car for Just getting around
Does recommend this car
---
This Car is Beast
by OG Hoff from Santa Cruz, CA | December 1, 2011
Don't even touch this car unless you are OG baller like my man David. This car is legit!! If you can't pick up girls in this car, you got bigger issues. It is a chic magnet!
Purchased a new car
Uses car for Having fun
Does recommend this car
---
truely one of a kind car.
by JDM_FaNaTiC from tarrant county tx | September 4, 2011
I've owned and driven several sports cars. Some were muscle cars, which to me are a blast to drive, are comfy and are roomy enough for daily use. Then there have been the niché cars, like the corvette, cayman and boxster which are just special in there own way, and the price reflects that. There are finally the median cars. Which represent both true sports cars and daily drivability such as the G37s and BMW 1 and 3 series. These cars provide a higher level of sportiness while giving you luxury and daily drivability with outstanding performance, a lot to be said about these. Then there is the Zed. A true sports car. Dependable, reliable, incredible performance that nearly matches a porsche. A trunk just usable enough for a single person that travels light but you can still have all the essentials in it. The Z is also basically track ready. Replace the rotors, pads, brakelines and add an oil cooler and its a bonifide race car. No car in its class is as well balanced, no car has such a smooth yet enticing and exciting engine, and no car has the Z's rambunctious, overzealous personality. whether on the street or track? The Z is equally fun and entertaining. The car is mechanically perfect by design in my opinion. My only issue is, on a base level I would like to see bluetooth usb and ipod usage. In todays market, at 31.5k. It shouldn't be an upgrade. At $31.5k I would also like to see a better quality. stereo. Pricing is beginning to border being overpriced from its 09 price of $29930 and only one upgrade of heated side mirrors. Now what does this mean for the Z? Well, its still the most fun for your money. test drive comparably priced cars and you will easily assess the Z is in the same league as the 60k+ sports cars. Maybe even better? So although I do have tiny complaints in the features to price area. This car is still the best bang for the buck.
Purchased a new car
Uses car for Just getting around
Does recommend this car
---
I HAVE OWN THREE SPORT CARS. THE Z IS THE BEST
by GERRY from DETROIT MI | August 4, 2011
I LIKE THE SMOOTH DRIVE. LOVE THE MANUAL SIX SPEED. Z IS A BEAUTIFUL CAR. THIS CAR GETS ALOT OF ATTENTION EVERY WHERE I GO FROM YOUNG PEOPLE TO OLDER ADULTS.
Purchased a new car
Uses car for Having fun
Does recommend this car
---
370Z
by car guy always from Overland Park Kansas | June 29, 2011
Great road handling on trip home. The Z easily excelerated for passing and open road driving. Some road noise but I think some spray sound deading material in whell wheels etc. can help to quite the interior compartment. Six speed manual was smooth and effortless with short pattern. Interior features were clearly marked and easy to operate. Some adjustments in getting use to the limited rear window for limitied viewing.
Purchased a new car
Uses car for Having fun
Does recommend this car
---
My 3rd Z
by MagMan from Palm Beach, FL | May 17, 2011
My 1994 300Z Twin Turbo was the best car I've ever owned (including a DeTomaso Pantera and two Austin Healeys [should not have sold the Healeys]). I got my next Z, a 350 Touring Roadster in 2007. I just traded it for a 370Z Touring Roadster. The 350Z was great, the 370Z is better in every way. I chose both Z's over Boxsters and Corvettes. If you are a sports car fanatic, this is the car. It is a fast, comfortable, attractive, reliable daily driver and an absolute blast when given track time at a nearby road course.
Purchased a new car
Uses car for Just getting around
Does recommend this car
---
People Who Viewed this Car Also Viewed
Select up to three models to compare with the 2011 Nissan 370Z.
2009 Nissan Armada
Asking Price Range
$9,831–$21,531
Compare
2009 GMC Sierra 2500
Asking Price Range
$12,861–$40,317
Compare
2013 Audi A5
Asking Price Range
$21,624–$34,720
Compare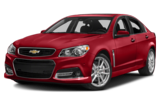 2015 Chevrolet SS
Starting MSRP
$45,745–$45,745
Compare
2012 Chevrolet Silverado 1500
Asking Price Range
$16,119–$33,915
Compare
2015 Dodge Charger
Starting MSRP
$27,995–$62,295
Compare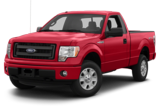 2013 Ford F150
Asking Price Range
$17,869–$41,993
Compare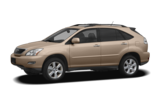 2009 Lexus RX 350
Asking Price Range
$10,632–$20,804
Compare
Featured Services for this Nissan 370Z