Average Ratings
---
27 out of 29 people recommended this car.
---
Transportation Module
by Rene from Bolivia, NC | June 14, 2016
I like to call my smart looking black Mirage ES ,T-Mod. I love this car, I'm 5'4 and scoot around comfortably and efficiently. Love filling her up for around 12.00 bucks and seeing that I can drive 450 miles. Even though gas prices have been low I still appreciate the savings. One issue I've noticed is the turn indicator doesn't always shut off after making turns. My hubby is tall at 6' with a bad back and doesn't appreciate the ride.... This is my 4th Mitsubishi, I highly recommend..
Purchased a new car
Uses car for Just getting around
Does recommend this car
---
this car impressed me
by conklinbear from saint pauls nc | March 9, 2016
I am 5,10 tall 305 lbs and I'm still comfortable in this car. I got the ES with navigation would never believe this car is only 16K loaded. I have 15000 miles on this car and never had a problem . I got this car because of the gas mileage. I like driving this car better than my kia soul. .This car gets better mileage than posted on the window sticker I'm averaging 44-45 on the highway. I'm so glad I chose this car.
Purchased a new car
Uses car for Just getting around
Does recommend this car
---
just buy it already!
by vanagon84 from Milford, CT. | December 11, 2015
I am convinced that the professional reviewers rate this car for what it never claimed it was. I bought an ES with CVT and love it. This is an three cylinder A to B car designed to get you around as cheaply as possible with good reliability period. If you want to drive fast and fly around corners and expect outstanding performance, you shouldn't be buying (or reviewing) this car. I drive it for what it is and love it. No issues what so ever with power, speed or steering. It is a little loud like you'd expect a diesel to sound, but who cares. It's much larger inside than you would think and rides better than expected. I'm saving $80-$100 monthly on fuel based off $2.20/ gallon and with the all the extras like keyless, Bluetooth etc...it's an excellent reliable value.
Purchased a new car
Uses car for Commuting
Does recommend this car
---
Grows on you...
by Satisfied owner from Dayton, Ohio | November 10, 2015
I bought this car before reading many "expert" reviews which panned it for being underpowered and ill handling, and I'm glad I did. I'm sick of hearing how much better a Ford Fiesta or Honda Fit is. I traded a Ford for it, probably the most trouble prone vehicle I've ever owned. I have family members with bad experiences with Hondas. I've had numerous Chevrolet problems in the past as well. I've had this Mitsubishi a year and a half and have yet to experience a single malfunction. As far as acceleration is concerned, even with a CVT transmission, it is a 2000 pound car, and it doesn't take much power for such a light car to get up to speed and handle decently. I had read reviews that said I should be afraid of highway on ramps and highway driving. This car has plenty of power for both on ramps and highway driving. No, it isn't a performance car, but it is hardly a dangerous car either. The handling is far better than reviews say, especially around town, where it is downright fun. There may be better cars out there for "similar" money, but none with the features this Mirage has. I don't think gas mileage is the issue it once was at $4 a gallon, but I've gotten 44-45 MPG consistently. The car is fun to drive, inexpensive to own, and I'm happiest that it's more reliable with better dealer service than my Ford. Or Chevy. Or even Honda. Then there was my Toyota....
Purchased a new car
Uses car for Just getting around
Does recommend this car
---
Economical Car
by SC from San Jose, CA | September 29, 2015
Owned this car for a year, and I absolutely love it. Never get less than 45mpg for a tank, and I've gotten as high as 53mpg. Seats are very comfortable and the car rides well on the freeway and around town. Car with manual transmission is fun to drive. Plenty of room for 4 passengers. Also very cheap to buy, operate, and it comes with a 10yr/100k warranty. Go with this instead of a hybrid.
Purchased a new car
Uses car for Commuting
Does recommend this car
---
Great little car.
by EJ from New Hampshire | August 18, 2015
This car is a great value as it gets unbelievable to iMPGs and comes with an outstanding warranty. It is also cheaper to insure than its competitors. I have driven this car in all types of conditions nclude up Vermont snow covered mountains (with studded snow tires), driven on muddy dirt roads, and have taken numerous long trips on the highway. All of which it does well. I don't know what the reviewers are talking about when they criticize this cars performance. It does well doing what it was designed to do. It is inexpensive, utilitarian, reliable transportation. Think a modern version of the original VW bug. Its inexpensive, fun, quirky, and doesn't resemble everything else on the road. Being said, the car is also fun to drive. I think it goes without saying that this car will not give you the driving experience of launching you back in your seat when you hit the gas. It does give you the type of fun driving experience that is associated with driving a lightweight car that you can whip around corners, and in my opinion the car has a very nice exhaust note while doing so. If you are the type who needs a fancy vehicle and a $500 plus car payment to feel good about yourself, this car will not fit the bill. If you are looking to save money while enjoying a fun little car, give this one a try.
Purchased a new car
Uses car for Just getting around
Does recommend this car
---
Mirage the car Americans want to hate
by alex16 from Minersville, Pa | March 29, 2015
A lot of people want to offend Mirage owners by saying its the new Geo Metro... if your trying to explain it has fantastic MPG and a low cost of ownership than thank you. If your trying to tell me that it is terrible car then explain to me about how this is America and we need powerful cars that are large and we autocross on Saturdays let me know in advanced so I can close my ears. I am American, I am a big guy, 6'0 and 300lbs, and the last thing I want is a vehicle that gets under 30mpg rated. My Window sticker on my Mirage shows 42 highway, which is still too low for my liking but who else has anything non hybrid 25k that can compare? Nobody because American's do not want small fuel efficient cars, I hope the Mirage sales has shown the economy there is a demand for these small MPG machines. The Mirage, not a race car, not a suv, not a fancy car. It is very cheap with good build quality. Get a ES model and you will find loads of goodies. It's a honest little car that gets better than EPA ratting MPG ratting, my 5 speed easily breaks 50mpg at 60mph. Very comfortable for me and gives me features I've always dreamed of and a warranty to protect me long after my car is paid off. Look at the reviews from real owners, then test drive one yourself. It took me 3 days after I test drove my first Mirage to return to the dealer and drive away in that very car. I have loved every mile since, my current winter average is 39 mpg 70% city 30% highway with mountain grades and short trips. Just recently did a 110 mile trip with 57.2mpg trip average
Purchased a new car
Uses car for Transporting family
Does recommend this car
---
Environmentalists rejoice!
by Scientist In 50s from Albuquerque, NM | October 14, 2014
In the early 90s there were nice 5-passenger cars that got over 23 km/l (54 mpg). The only cars that have come close since then are hybrids that weigh 400 kg (880 lb.) more and most of that weight is toxic waste - the batteries. Hallelujah, we now have the new Mirage! It is the ONLY car in its class in North America in 2014. Other "small" non-hybrid, 5-passenger cars do not have acceptable fuel economy. I have the model with a CVT and cruise control. Over several tanks of gasoline it has gotten 20 km/l (47 mpg) for driving 65 mph and slower combined rural and Albuquerque driving. At Western US highway speeds 110 to 120 km/h (70 to 75 mph), with a full load and the air conditioner running in the summer, it got about 16.6 km/l (39 mpg). The Mirage is still a bit over powered for those of us who want a fuel efficient car. It can climb a 6% grade at 120 km/h (75 mph) with a full load at 1700 m (5600 ft) elevation — with alacrity. It would achieve better fuel economy if it could not do that. Engines achieve their best efficiency at just below their maximum power output, so if an engine can accomplish this feat it means that most of the time it is operating with lower efficiency at a fraction of its maximum power. I calculate that just overcoming the wind drag and raising the weight for this feat requires 50 kW (66 hp), so the engine is probably more powerful than its rating, 56 kW (74 hp). If the car were a bit longer and more tapered in the back (more cargo space!), for even lower drag coefficient, and had less power, it might get near 24 km/l (56 mpg). Perhaps in future models . . . Drivability: It is a tad too peppy, handles beautifully with tight steering and stable suspension. It rides smooth and is quiet inside. The air conditioner will keep you cool crossing deserts at midday in the summer. The defroster is almost instant. The seats are very comfortable. I have a funky lower back and can go on long trips with no modification to the seat. The dash is beautifully laid out. The dial-style speedometer and tachometer are in front of the driver. Unlike other "small" cars I have rented, nothing pokes you in the knees. The Mirage is totally cute and comes in fantastic bright colors in addition to sedate ones. I obviously disagree with "professional" reviewers who pan this car. Imagine complaining that a car takes 12 seconds to accelerate from 0 to 100 km/h! Either the reviewer doesn't understand beans about fuel economy or he/she thinks we should drive around in over-powered cars to squander fuel for the occasional thrill of feeling our backs pressed against the seat. Minor problems: The suspension makes an annoying "bang" when it goes over a big bump. The noise might make one uneasy on rugged dirt roads. I had a tire pressure sensor break off inside a tire when I got a flat. Although one can buy an aftermarket sensor that should work for about $37, the dealership is the only shop that can program it. They wanted $51 to try to program it and pretty much said it would not work, they would charge me, and that I would still have to buy the Mitsubishi sensor for (over $140!) and have it installed and programmed. $220! They insist on charging me even though a flat tire should not break off one's pressure sensor. A rather sick thought is that if I want a set of snow tires on separate wheels, it will cost an EXTRA $880 to have the pressor sensor system work. Humorously, they tried to program the Mitsubishi pressure sensors, failed, and asked me to come back when I could leave the car with them all day. There is an obnoxious "ECO" light on the dashboard that is supposed to tell one when one is driving fuel efficiently. It turns off and on mimicking a turn signal indicator and it is incorrect. It goes off when one is climbing a hill efficiently and stays on when one applies the break. The dealer serviceman says there is no way to turn it off. He also says there is no way I can get a service manual for this car. To the dealer's credit, their price for synthetic 0W-20 oil and genuine Mitsubishi oil filters is competitive with discount auto stores. Way to go.
Purchased a new car
Uses car for Just getting around
Does recommend this car
---
Excellent Car
by Sherry from Frederick, MD | August 24, 2014
I love this car. The gas mileage is incredible and it drives well. I would recommend this car to anyone.
Purchased a new car
Uses car for Just getting around
Does recommend this car
---
Surprisingly Good Car
by Mileage Man from Fredericksburg, va. | August 23, 2014
This car comes in new at a price I can pay cash for. I have driven it on backstreets, heavy traffic, steep hills, and going on uphill ramps onto merciless interstate traffic. I had no trouble driving the car in any driving situation. I have a Mazda MX-5 Miata and of course the Miata out performs it but I found the Mirage's performance fun to compare when you look at the price. It's an excellent 3 cylinder engine that you can be proud of and the money you are saving. For the low price you get great interior climate control, power windows, nice sound system with usb and ipod inserts. The body styling for this car was made primarily made for aerodynamics and I could tell that on the interstate which is always a major plus. I've had all sized cars, even a Ford Festiva for years and the ride and comfort is far better and more roomey. It's an economy car, but maybe the best value I have seen in an economy car sold in America.
Purchased a new car
Uses car for N/A
Does recommend this car
---
People Who Viewed this Car Also Viewed
Select up to three models to compare with the 2014 Mitsubishi Mirage.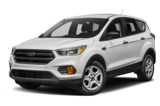 2017 Ford Escape
Starting MSRP
$23,600–$30,850
Compare
2016 Mazda Mazda3
Starting MSRP
$17,845–$25,495
Compare
2016 Honda CR-Z
Starting MSRP
$20,295–$24,440
Compare
2017 Mazda Mazda6
Starting MSRP
$21,945–$30,695
Compare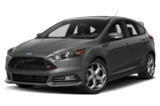 2016 Ford Focus ST
Starting MSRP
$24,425–$24,425
Compare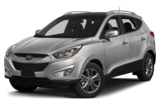 2014 Hyundai Tucson
Asking Price Range
$13,661–$23,281
Compare
2015 Nissan Juke
Starting MSRP
$20,250–$30,020
Compare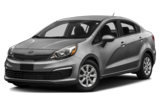 2016 Kia Rio
Starting MSRP
$14,165–$20,905
Compare
2015 Mitsubishi Outlander Sport
Starting MSRP
$19,595–$24,995
Compare
Featured Services for this Mitsubishi Mirage