Average Ratings
---
13 out of 13 people recommended this car.
---
OZ Rally
by average driver from morton, IL | September 30, 2014
I purchased the OZ rally edition off this site from a used car dealership and honestly even after the doing a test drive and now owning the vehicle for a week I am completely impressed. The vehicle had more get up and go than I originally thought from the test drive and the handling is a dream. The mpg was exactly what I expected, and as a daily driver I am completely satisfied. Interior has the sporty feel to it as it should being the oz rally edition of the model, one thing I did not like and changed right off the back was the radio head because the gauges in the dash we're bright white with deep red lighting but the radio was an off teal color and didn't match up. Cosmetic yes but looks much better now with matching colors. The second thing i changed was the rear braking system being drum brakes and i prefer disc brakes all around for a sporty type car. otherwise this vehicle is very nice for daily driving and or a more sporty environment, a good mix between the two worlds.
Purchased a new car
Uses car for Commuting
Does recommend this car
---
great simple car
by heading down the highway from Hollywood Florida | May 5, 2013
I recently bought this car . It is a simple basic 4 door auto. Exactly what I wanted for a car to drive to work, It has no bells or whistles. Electric windows and door locks are about it. But it has a roomy interior with basic interior instrument panel.I like the exterior shape of the car. No blind spots for a short gal like me. Handles well on the highway . Good exceleration. If your looking for something simple to get you from point A to point B this may be the car to give a try.
Purchased a new car
Uses car for Commuting
Does recommend this car
---
Reliable Car .
by David Cooper from Dallas,Tx | February 2, 2012
Over all really good car . Fuel consumption outstanding . Maintenance cost monthly $30 . Really good car for city .
Purchased a new car
Uses car for Work
Does recommend this car
---
feisty little beast
by Fun Factor from OH | July 19, 2011
The Ralliart's 162HP just enough for me. It is very easy to drive. The car is solid enough to tolerate (not brutal but) hard driving style without the slightest complaint. The manual gearbox and the handling is fantastic, outshines every other car in the category! The suspension obviously is tuned for street driving, but a bit on the sporty side. Brakes are average, but they do the job very well for every day driving situations. Has a few issues just like any other car, but not significant problems. Not the fastest, or the prettiest, or the most reliable but overall it is one of the best package among the sporty econoboxes.
Purchased a new car
Uses car for Commuting
Does recommend this car
---
good car do not be afraid to buy it
by ivan from slc | November 6, 2010
I got mine 2.4 manual ralliart with 24K with salvage title. I got no problems at all for the last 30 000 miles Only a oxygen sensor has been changed Bad is the interior is a bit cheap , paint is a bit cheap too, its loud on interstate bad for long rides:). Good is : Excellent price, strong engine tough transmission interior room is better than competition impreza, sentra, civic, mazda3. Good acceleration and enjoyable for hills with close gear ratio, but again bad for long trips its just keeps 3rpm on 60 mph its about 4 rpm on 80 because of tranny:) be aware this car is not very comfy sedan:)
Purchased a new car
Uses car for Having fun
Does recommend this car
---
Great Car
by Love this Car from Indiana | August 5, 2010
I have a 04 ralliart. It is the best car i have ever owned. I have 120,000 miles on it and it still drives like new. The ralliart has a 2.4 in it and has awesome pick up when you step on it. It handles like no other car in its class.
Purchased a new car
Uses car for Work
Does recommend this car
---
Great sports car!
by Dadmobile from Phoenix, AZ | May 11, 2009
Bough this car used in 06. It has been excellent in every way. Mine definatly has cruise control, so I'm not sure about that other review. 2.4 liter engine has a lot of power. Handles well, brakes well. MPG has been right around 29! Lots of room all around and a really like the gauge cluster.
Purchased a new car
Uses car for Just getting around
Does recommend this car
---
the middle car
by mitsubishi from nm | September 3, 2007
i owned a honda accord before buying my lancer for my wife. we have taken it on many trips across the country now and i miss some features my honda had. there is no cruise control, which i didnt think i would mind until the first few hundred miles. interior is a bit cheap, but you get what you pay for. exterior paint chips very easily. we have lots of chips on the paint. its seats arent very comfy either. gas milegae is outstanding. even with gas being almost $3 a gallon, its not too much on highway or city. this car does not have much pick up(2.0). there have not been any problems with it mechanically at all though after 81,000 miles. only thing we need it the ac serviced. this is a good car for the price and for the every day driver. also very roomy inside compared to some of the other smaller cars.
Purchased a new car
Uses car for N/A
Does recommend this car
---
Performed well during an accident~
by Thankful Mom from Dallas, Texas | June 9, 2007
Car is nice. Performance is nice. No trouble with car so far except wires poking out of back of driver's seat. Biggest props for this vehicle go to how well it handled in a car crash a month ago. My son and his 3 buddies were traveling 35 mph in residential area. All of a sudden he had to make a hard left turn or else hit a house or tree. The car responded well to his abrupt left turn, he went up on curb, road sidewalk for a few houses and returned to street. Passenger tire snapped off and car rested on ground. $50 more in parts and it would be totaled (suspension & paint were main repairs). But point is, my son and his buddies are alive. Love how this car responded!!
Purchased a new car
Uses car for N/A
Does recommend this car
---
Doesn't get enough credit!
by KelsMaster from Queens, Ny | March 15, 2007
A verry comfortable ride, the front seats were made to hold you in for reckless driving. The speed this car gives for the price is great, a few small upgrades and there no forced induction car with 4 cyl that can touch this car in a 1/4 mile without doing a good amount of work to it. The handlings amazing, interior style is terrible, lets face it, the Evo's styling is terrible for 33,000, and this is a poor version of an Evos interior...that howevers its only major flaw. Its a perfect value for the money, and the exterior stlye is great. You can always tell by how many people pull upto trying to race you... You know they feel intimidated by its very strong look. Im around 50,000 miles with no major problems, just the usual wear and tear, Im just upset the car holds no value.
Purchased a new car
Uses car for N/A
Does recommend this car
---
People Who Viewed this Car Also Viewed
Select up to three models to compare with the 2004 Mitsubishi Lancer.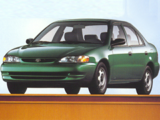 1999 Toyota Corolla
Asking Price Range
$190–$6,006
Compare
1993 Hyundai Elantra
Asking Price Range
Price Coming Soon
Compare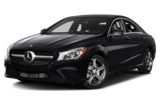 2016 Mercedes-Benz CLA-Class
Starting MSRP
$32,050–$34,050
Compare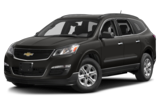 2017 Chevrolet Traverse
Starting MSRP
$28,700–$44,045
Compare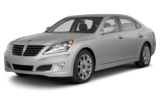 2013 Hyundai Equus
Asking Price Range
$22,440–$37,384
Compare
2017 Chevrolet Equinox
Starting MSRP
$23,100–$31,790
Compare
Featured Services for this Mitsubishi Lancer