Average Ratings
---
14 out of 14 people recommended this car.
---
Mancini Motor Great Place to buy a used car.
by MPL from Garnet Valley, PA | August 31, 2014
We bought our first Mancini Motors car 9 years ago for our daughters. We were so pleased with the service and how well the car ran and lasted. When we were in need of another used car, for our son, the only place we felt comfortable going was Mancini Motors! Customer service is excellent. The guys answered every questions and were very up front and personable. The cars are in excellent condition and run well. Highly recommend Mancini Motors. If you are looking for a reliable car in good condition and awesome customer service. Mancini Motors is the place to go!
Purchased a new car
Uses car for Just getting around
Does recommend this car
---
LOVE AND MISS MY LANCER
by lancer lover from Houston,TX | April 13, 2014
The Lancer was my 2nd car I've ever owned. I bought it back in 2003. Ran like a dream. This car can take a licking and keep on ticking. I drove back and forward from Houston to New Orleans at 6 times. Then in 2005 I moved from Houston Atlanta all in this lil wonder. PS I moved back to Houston with the same car. This car was also in 2 accidents and still worked like a charm, before it was totaled by an Expedition. Had about 150k miles I would buy this car over again in a heart beat
Purchased a new car
Uses car for Commuting
Does recommend this car
---
LOVE IT
by Silva00 from Cudahy, WI. | August 19, 2013
has great handling to it. very quick speed all though 2nd gear seems to not be as great as i expected as i have driven several manual cars and 2nd gear has been the best. but could be just me not use to this car yet. but otherwise... very great vehicle. if you want a sporty look for a very good price. get this car... has lots of options for upgrades which i will be adding.
Purchased a new car
Uses car for Just getting around
Does recommend this car
---
Lowest Maintenance Cost of All My Peers
by Charde from Chapel Hill, NC | August 14, 2013
I am the second owner bought in 2004 my freshman year of college. I have owned the car for nearly 10 years with little to no problems, other than basic maintenance (tires 1x, steering wheel cover, fan belt etc.). In those ten years, I have witnessed several friends buy new and used cars all of which have since had extended stays in auto-repair shops, brands include Honda, Toyota, Chevy, Ford (most mainstream basic run-of-the-mill brands), for all kinds of odds and ends I had never even heard of setting off the check engine light for. Many have had problems beginning after 40K mi and repeatedly after 5 years at which time they sell - buy new. I have never had a reason to, I cruised on right by those problem milestones and just had my 100K mi birthday this past year with no problems present or expected. :D The manufacturer has many service stations and even replaced the catalytic converter at no cost. I do not expect any problems in the near future, I just wanted to express my complete satisfaction in this car. Also, my brother bought a Corolla for the same price a year later (2004), and i must admit, my grill-style-dashboard are much more attractive. Often in a grocery store parking lot, surveying for my car, I have thought to myself - hmm, that's a really nice-looking car ;) it's so cute and just looks very nice in comparison.
Purchased a new car
Uses car for Just getting around
Does recommend this car
---
I've had it 10 years, still runs great!
by Amber from Sacramento, CA | November 18, 2012
I bought this car new in 12/2001 and it was my first brand new car. It has just over 100K miles now. I have had zero problems with it. Mine has the factory installed leather because I hate to worry about cleaning fabric in case something spills. The interior still looks brand new, even with 2 kids (7 and 2). The only times I've taken it to the mechanic was for maintenance type repairs, like belts and brakes, maybe a hose. I do have to keep an eye on the oil levels though. It's always used a lot of oil since it was new and I haven't figured out why. There's no leaks. I just add more when it needs it. I'm looking for a larger car now because I can't fit a third person in the backseat with 2 carseats installed back there and I would like to. But, there's more room in the back seat compared to similar sized cars like the Jetta or Corolla. The trunk is pretty good sized too and the back seats fold down. My husband is 6'3" and is comfortable driving or being passenger. His knees are kind of close to the dash though but nowhere near touching, closer than I'm used to though. I'm 5' 6". The car performs well and I like the suspension and drive feel of the car. The gas pedal isn't too easy like some cars, but not too hard either. The ride isn't floaty, bumpy, or mushy. It has less road noise than other similar cars that I test drove. The steering is responsive with not a lot of body roll, and the tires have good traction. I have Dunlop all-season performance radials on it. I've chosen Dunlop both times I've changed the tires and I'm happy with their performance for the price paid. The factory tires were Yokohama tires and they weren't very good and didn't last very long either. The engine has good pick-up, but could probably be faster. But it was good compared to the Corolla. I get great mileage with this car. I usually get around 25-27 on a daily basis (city and highway). We got 40 MPH on the highway on our last trip to Disneyland, almost 7 hours away! I would buy another Lancer or Mitsubishi again. I think they have good cars. This Lancer was also my first Japanese car, but it was actually assembled 100% in the U.S. So that was also a plus for me.
Purchased a new car
Uses car for Commuting
Does recommend this car
---
Best car I ever owned
by Dee from Four Corners | May 17, 2012
I was originally interested in this car when the salesperson told me it got 33 mpg. After buying it, I returned two weeks later to inform the salesperson that he was wrong because the car was getting 37/40 mpg. It has the original engine and transmission, never broke down along the road, handles well, looks good.
Purchased a new car
Uses car for Just getting around
Does recommend this car
---
Amazing ride for a low cost!
by Little joe from Minneapolis,Mn | November 22, 2011
This car is amazing. It runs smooth. Gets great gas miles. The shocks are great. They make the best shocks and struts for asian cars. I wanted a corolla but not now. After I tested a lancer I was just amazed by it's handling and high power mivec 160 hp engine. Ding it was fast & furious. This car won't dis any body who want a fast little sucker. Leave you in the dust!
Purchased a new car
Uses car for Transporting family
Does recommend this car
---
just got it
by funmaxx from santa rosa ca | February 14, 2010
I test drove one about 4 years ago and love it, I didn't have the money until the next day and when i went to get it it was gone but now i have one and love it. It might not win alot of races but its the driver that dose that and the aftermarket parts that you can get and i have a list already, its a good starter car for some one that wants some thing inexpensive and fun to drive, and some one that is looking for a car to build on this is the one for you
Purchased a new car
Uses car for Having fun
Does recommend this car
---
I like it
by Ken from NY | October 8, 2009
Just bought my 02 lancer oz a week ago. ALways loved the look to them. The best thing about the car is the handleing, i love it. Wish it was faster, but thats what aftermarket parts are for. Comfort, it's alright, i have to get used to the seats, but everything else is fine. Cars at 102xxx miles now and runs fine. You won't be disapointed.
Purchased a new car
Uses car for Just getting around
Does recommend this car
---
its a good starter car
by steve from | September 2, 2009
the lancer is a great car, but the problem is the performance. a 120hp 4g94 engine is not really eye popping,but there are alot of aftermarket parts for the lancer. the suspension is really great for a fwd car, the interior is great also. i just think if they put a little more power into the car people would buy it. and its a good starter car for a high school hot rodder.
Purchased a new car
Uses car for Having fun
Does recommend this car
---
People Who Viewed this Car Also Viewed
Select up to three models to compare with the 2002 Mitsubishi Lancer.
2011 Chevrolet Avalanche
Asking Price Range
$18,067–$33,735
Compare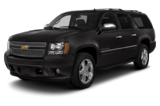 2014 Chevrolet Suburban
Asking Price Range
$27,577–$49,733
Compare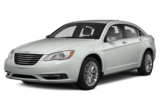 2014 Chrysler 200
Asking Price Range
$8,889–$18,005
Compare
2016 Mercedes-Benz CLS-Class
Starting MSRP
$66,900–$76,600
Compare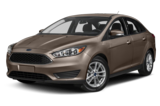 2015 Ford Focus
Starting MSRP
$17,170–$23,670
Compare
Featured Services for this Mitsubishi Lancer