America's fickle regard for station wagons hasn't meant much to most luxury automakers, who've continued to offer a steady stream of wagons and wagonlike cars. The latest example is the Mercedes-Benz E350 4Matic wagon, based on an E-Class that was redesigned a little over a year ago. Its arrival was all but certain: Of the nameplate's eight prior generations, four have included a wagon. I predict Wagon Five won't go down as a particularly memorable edition.
The E350 wagon brings some useful innovations, but its undersized cargo area and puzzling driving dynamics diminish the appeal.
As its name suggests, the E-Class wagon comes with a V-6 engine and all-wheel drive, in Sport or Luxury editions. Rear-wheel drive, a V-8 and a diesel V-6 — all available in other E-Class cars — weren't offered in the wagon as of publication. Click here to see the E-Class lineup compared, or here to compare 2011 and 2010 versions. I'll focus primarily on the E350 Sport wagon we evaluated. You can also check out our reviews of the coupe, sedan and convertible.
Not Crossing Over
From Honda to BMW, the handbook on wagon styling evidently calls for anything but a wagon — which leads to sleek, quasi-crossover profiles that lead to minimal cargo room and even worse blind spots. Good news: Mercedes ignored that trend. Like its predecessor, the E350 wagon looks like a proper family-hauler, complete with a flat roofline, large rear windows and a massive tail. Bumper to bumper, the wagon is about an inch longer than the sedan — and 4.5 inches longer than Mercedes' M-Class SUV.
A year in, the E-Class' newly angular quad headlights have worn well, though the standard quad fog lights look out of place, and cheesy. Upgrade to the E-Class' optional xenon headlights, and a strip of LEDs replace the fog lights. Much better.
Modest Power
Throw in the upsized dimensions and standard all-wheel drive, and the E350 wagon is, well, portly. Its considerable 4,213-pound curb weight is greater than the V-8 E550 4Matic sedan's. The wagon's sole drivetrain — a 268-horsepower, 3.5-liter V-6 — is up to the task of moving this barge, but it never feels sprightly. Power is strong enough around town, but the engine needs to rev high to muster up interstate passing power. With two occupants and some 500 pounds of cargo, the E350 didn't feel outmatched at low speeds, but it required the drivetrain's full reserves to merge onto the highway.
The standard seven-speed automatic upshifts smoothly and kicks down to a lower gear soon enough to accelerate lightly out of a corner. If you need immediate power, though — passing slow traffic, for example — it can stumble clumsily through two- or three-gear downshifts. There's a Sport mode that holds lower gears longer, but it does little to clean up the shifts.
Overall gas mileage is a disappointing 19 mpg — a figure the supercharged Audi A6 3.0T Avant (wagon) and turbocharged BMW 535i Gran Turismo (wagon-like) beat by 2 or 3 mpg. What's more, both competitors are much quicker.
Ride & Handling
In its V-8 E550 guise, the E-Class offers unrivaled ride quality, the sort that even its $60,000 peers can't match. Absent the sedan's available Airmatic adaptive air suspension, the E350 wagon gets ordinary suspension tuning in Luxury models and firmer tuning in Sport ones. Our Sport tester had a set of optional 18-inch wheels and low-profile P245/40R18 tires, and the sum of it all exposed plenty of bumps. The suspension cushioned highway imperfections well enough, but around town it responded both noisily and harshly to potholes and other crevices. For a car of this league, I expect better.
There's little payoff on the handling front. Short of perhaps the high-performance E63 AMG, the E-Class isn't much of a driver's car, and the E350 wagon handles little better than Mercedes' more top-heavy crossovers. Body roll is ever present, and in sweeping curves the wagon plows as much as the nose-heavy C-Class. The steering, while easy-mannered in parking lots, feels vague and sloppy on curvy roads. Four-wheel-disc antilock brakes are standard, with larger, cross-drilled front discs on Sport models. Nonetheless, the pedal imparts mushy, inconsistent response, and there's a lot of forward suspension dive under hard braking. All forgivable sins, mind you, if the E350 rode better.
The Luxury model's suspension tuning, or perhaps just the standard 17-inch wheels with thicker P245/45R17 tires, might provide just that. But Mercedes spokesman Rob Moran said the differences in suspension tuning between Luxury and Sport models are relatively minor, especially compared with the E550's Airmatic setup. It's sure to be a moot point for many, as the vast majority of available E350 wagons in Cars.com's national inventory are Sport models, meaning an E350 Luxury could be a hard find. If you do get a chance to test a Sport and Luxury back-to-back, shoot me an email with your thoughts using the link at the bottom of this review.
The Inside
Save a few minor flubs, the E-Class cabin is well-executed, highlighted by an intuitive Comand infotainment system, library-quiet noise levels, and a superb, optional Harman Kardon stereo. For a soup-to-nuts overview of the redesigned interior, see our reviews of the 2010 E-Class sedan and coupe. I'll focus on what sets the wagon apart: namely, cargo room. There's 20.5 cubic feet behind the rear seats, which represents a healthy increase over the sedan's 15.9-cubic-foot trunk. Fold the seats down, and the E350 wagon offers a maximum 57.4 cubic feet.
Though those numbers are better than the sedan's — and BMW's Gran Turismo — they lose out to similarly priced crossovers. The A6 Avant, which is the E350 wagon's most direct competitor, offers 11 percent greater maximum cargo volume and 65 percent more room behind the second row.
Cargo Volume Compared
Price
Max. seats
Behind 2nd row (cu. ft.)
Behind 1st row (cu. ft.)
Audi A6 3.0T Avant Quattro
$53,310
5
33.9
63.8
Mercedes E350 4Matic Wagon
$56,200
7
20.5
57.4
Mercedes ML550 4Matic
$57,590
5
29.4
72.4
BMW 535i xDrive Gran Turismo
$58,300
5
15.5
60.0
BMW X5 xDrive50i
$58,400
7
21.9
61.8
Source: Automaker data for 2011 models. Pricing as of October 2010.
If not for roominess, the E350 wagon does appeal when it comes to a few utilitarian needs. The standard cargo cover includes a net that unfurls up to the ceiling, neatly dividing the cargo area from the first two rows. The 60/40-split second row springs down via handles in the cargo area or at the C-pillars. If the front seats are too far back to allow the seats and their head restraints to fold down, they automatically motor forward until there's enough clearance. (You'll have to power them back to their original position yourself.)
Like before, a rear-facing third row is standard; it can accommodate children up to about 4 feet tall, Mercedes says. Complete with head restraints, cupholders and three-point seat belts, the seat folds down to create a flat load floor — though it takes both hands and a few steps to do so, unlike the easy-drop forward-facing third rows in most minivans. One oversight: The E350 wagon's side curtain airbags extend only to the second row.
Safety & Features
As of this writing, neither the National Highway Traffic Safety Administration nor the Insurance Institute for Highway Safety has tested the E-Class wagon. (IIHS has tested the E-Class sedan, but because of the structural differences, those results don't apply here.) Nine airbags, including curtains for the first two rows, are standard; so is an electronic stability system, active front head restraints and antilock brakes. Mercedes' Attention Assist system — which monitors various parameters (steering behavior, for example) for signs of driver drowsiness and alerts you if it detects any — is also standard. Click here for a full list of safety features.
A host of safety options includes second-row side airbags, blind spot and lane departure warning systems, collision detection with automatic braking, and night vision with pedestrian detection.
Standard features on the E350 wagon include all-wheel drive, power front seats, dual-zone automatic climate control, a moonroof and a CD stereo with an auxiliary jack. Leatherette upholstery is standard. It's decent stuff, as faux leather goes, but why genuine cowhide isn't standard on a near-$60,000 car is beyond me. Leather is optional, as are a panoramic moonroof, the Harman Kardon audio system, a navigation system, heated and ventilated seats, and xenon headlights. The Sport Package, with a firmer suspension and unique exterior and interior appointments, is a no-cost option, and Mercedes expects the vast majority of buyers to choose it. Bah.
Load an E350 wagon to the hilt, and the price can crest $75,000.
E-Class Wagon in the Market
The E350 wagon joins a redesigned E-Class that's been a success by any measure. The wagon comes up short in terms of execution, but given the car's pedigree — and the fact that there's an E63 AMG wagon on the way — that probably won't hurt early sales.
Longstanding popularity will demand a few changes, however. The marvelous quality about the E550 sedan is that it's a large, comfortable car, and it's not trying to be anything else. In straying outside those confines, the E350 wagon squanders the platform's strengths without creating any new ones.
---
People Who Viewed this Car Also Viewed
Select up to three models to compare with the 2011 Mercedes-Benz E-Class.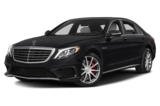 2016 Mercedes-Benz AMG S
Starting MSRP
$143,250–$234,050
Compare
2014 Cadillac ATS
Asking Price Range
$16,320–$31,920
Compare
2016 Honda Civic
Starting MSRP
$18,640–$26,500
Compare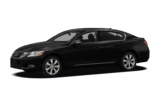 2011 Lexus GS 350
Asking Price Range
$16,489–$29,073
Compare
2012 Mercedes-Benz C-Class
Asking Price Range
$9,529–$32,685
Compare
2016 Cadillac CTS
Starting MSRP
$45,560–$69,955
Compare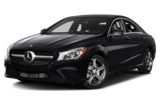 2014 Mercedes-Benz CLA-Class
Asking Price Range
$19,880–$37,744
Compare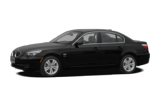 2010 BMW 528
Asking Price Range
$9,980–$19,812
Compare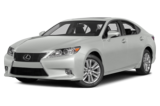 2014 Lexus ES 350
Asking Price Range
$23,668–$34,752
Compare
Featured Services for this Mercedes-Benz E-Class