Until the start of the 1994 model year, Mercedes-Benz had been in a serious funk - almost completely out of sync with what today's luxury car buyers have on their shopping lists. For example, when value-minded up-scale buyers said they wanted lighter, less expensive and better-handling cars such as the Lexus LS 400, Mercedes delivered the heavy, pricey and cumbersome S-class cars. With such extravagances as a gas-sucking 12-cylinder engine and double-paned glass on the door windows, many of the S-class cars sank in the marketplace like a torpedoed U-boat. But things are changing for Mercedes-Benz. Like the strengthening Big Three domestic automakers, Mercedes-Benz also took a good, hard look at the market, listened to its customers and then started fixing things. With the arrival last October of the new entry-level C-Class - a lighter, better-equipped pair of small cars than the old 190 series they replaced - Mercedes-Benz has served notice that it intends to remain a force to be dealt with in the luxury car market. And that brings us to this week's test car, the new E300 Diesel. The sedan, a remarkable car in several ways, must be considered the second phase of Mercedes' recovery. If there was a doubt about the Mercedes losing its engineering edge to Lexus or any other Japanese, European or American automaker, this car could very well erase it. Mercedes claims the E300 is cleanest, quietest diesel automobile money can buy. And after a week behind the wheel, I believe it. In terms of performance and refinement, the E300 takes diesel engines to the next level. PERFORMANCE I never have been a fan of diesel engines - until now. When I think of diesel engines, I think of smoke, fumes, soot and loud chattering. And that's the kicker with E300 Diesel - it had none of those traits. For all practical purposes, the E300's 3.0-liter, straight six-cylinder engine runs about as smoothly and quietly as a large displacement four-cylinder. Acceleration is a bit slow from a stop, but once the 134-horsepower engine winds up to about 3,500 rpm - around 35 or 40 mph - the E300's performance is perfectly acceptable. It even has adequate passing power on the highway. Floor the accelerator at 50 mph, and the four-speed automatic will slip smoothly into third gear and the car will gain speed quickly enough to safely overtake slower traffic. At slow speeds - especially at idle - the fuel-injected, 24-valve engine runs exceptionally smooth for a diesel. The engine is very quiet too. Once you get moving, you can't hear the engine when the radio is played at a regular volume. Under full acceleration with the car loaded, I noticed no black smoke coming from the exhaust pipe - a common trait of other diesel engines. Mercedes engineers also outfitted the E300 with a catalytic converter. The converter burns off engine gases, which makes for less pollution. The E3 00 runs so clean that it is certified for sale in smog-choked California. In fact, it's the only diesel-powered car that can ben sold there, according to the Environmental Protection Agency. One of the nice things about the E300 Diesel is that it can go along distance between fill-ups, thanks to its fuel-sipping engine and large fuel tank. On the highway, the E300 can travel about 750 miles on a tankful of diesel fuel. In city driving, you probably will get close to 600 miles out of the 23.8 gallon fuel tank. The car should be economical to run and maintain. Figure about $28 to fill the tank. Few cars the size of the E300 can go farther on a tank of fuel for less money. And the diesel engine should run for far more than 100,000 miles with no major repairs. HANDLING The 3,500-pound E300 Diesel is the first Mercedes-Benz I have driven in at least three years that feels nimble and agile. Unlike other recent Mercedes cars I have tested, this one is not tiring to drive. The power-assisted steering works smoothly and doesn't require as much effort to operate as previous Mercedes cars. The steering system has little play in it, but its response is somewhat dull. To make a sharp turn, you have to turn the wheel slightly more than normal. A firm four-wheel independent suspension system and power-assisted four-wheel anti-lock disc brakes help make the E300 Diesel very competent in handling and braking. Inside, road noise is practically nonexistent. The test car - as with all Mercedes - felt exceptionally sturdy, solid and well-built. FIT AND FINISH Except for the seats, which felt rock hard and had little flex, there is nothing to dislike about the E300 Diesel. The contoured dash is typical Mercedes-Benz. It contains a full set of attractive, easy-to-read analog gauges and two air bags. The AM/FMcassette radio and ozone-friendly air conditioner are first rate. One of the ways Mercedes improved the user-friendliness of its interiors was to make the radio easier to operate. The touch-sensitive buttons that change the stations are a big improvement over previous Mercedes radios. However, for $41,000, a CD player should be standard. As with other Mercedes cars, the E300 also uses top-grade materials. The carpet is thick and luxurious. The leather on the seats is tough, durable and stylish. The switches for the lights, air conditioner and cruise control require a bit more effort to operate but convey a sturdy, built-to-last feeling. However, I just can't understand why the seats are so firm. I have never driven a car with seats as hard as the E300. The first thing I would do upon purchasing this car is invest in a thick set of sheepskin seat covers. Otherwise, the car would be almost unbearable to live with day to day. Interior room is generally excellent. Visibility is good from all angles, and the trunk can hold plenty of cargo. Despite the seats, I like the E300 Diesel. I can't think of another car I would like to take on long road trips. In my book, Mercedes' new diesel engine ranks as one of the 1994 model year's more significant achievements. Truett's tip: The E300 Diesel is a smooth, quiet and clean-running machine that performs almost like a gasoline-powered automobile. It may change your mind about diesel cars.
---
People Who Viewed this Car Also Viewed
Select up to three models to compare with the 1994 Mercedes-Benz E-Class.
2014 BMW 640 Gran Coupe
Asking Price Range
$37,098–$68,710
Compare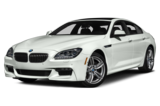 2015 BMW 650 Gran Coupe
Starting MSRP
$89,600–$92,600
Compare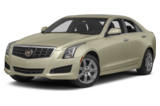 2013 Cadillac ATS
Asking Price Range
$15,478–$27,674
Compare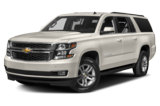 2016 Chevrolet Suburban
Starting MSRP
$49,700–$67,440
Compare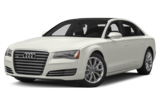 2013 Audi A8
Asking Price Range
$30,421–$54,229
Compare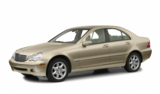 2001 Mercedes-Benz C-Class
Asking Price Range
$1,696–$8,640
Compare
Featured Services for this Mercedes-Benz E-Class