Average Ratings
---
12 out of 12 people recommended this car.
---
EXCELLENT SERVICE....EXCELLENT ACCESS
by TRUE from MEMPHIS | February 25, 2013
THIS WAS AN AWESOME BUYING EXPERIENCE FOR ME. PARAMOUNT HYUNDAI WAS JUST AWESOME. THEY WORK WITH YOU 100% .... THE PURCHASE WAS AS EXCELLENT .... THE CAR WAS SO CLEAN WHEN I SAW IT...I WAS AFRAID TO DRIVE! EXCELLENT EXP FROM CARS.COM
Purchased a new car
Uses car for Work
Does recommend this car
---
Expected better from Mercedes
by Pops from Washington, DC | August 21, 2012
I've had a 2006 CLK350 convertible for 2 years and I'm not sure that I'd buy another. The plusses: it is very stylish and a fun car to drive - excellent handling, nice pick-up, a quiet interior, and decent gas mileage. Negatives: the leather interior isn't very plush, the front seats are hard and not very comfortable (even for an average-sized guy like me) and some of the controls are weirdly placed. For instance, the buttons to lock or unlock the doors (one button for each function) are located in the middle of the dashboard above the radio, and the power window buttons are located down low on the driver's door. I've also had two expensive repairs before the car had 55,000 miles on it - one involving the transmission and one involving an engine belt tensioner.
Purchased a new car
Uses car for Just getting around
Does recommend this car
---
Excellent car for what we paid!
by heymarcel from Louisville, KY | April 23, 2012
We found a dealer that sold the car for about 14K less than retail, and we got that great deal for a technicality. I won't go into detail, but we are happy for the purchase. We wouldn't have found it, if it wasn't for Cars.com.
Purchased a new car
Uses car for Just getting around
Does recommend this car
---
I would buy it again
by Herc from Ohio | October 10, 2010
I have owned a 2006 CLK350 Convertible for a little over 3 years. I bought it used (Certified). It has been a great car and has had 0 problems in the time I have owned it. The performance is very good for a 6 and the handling is outstanding. Even though it is a 2006, it looks like a new car and has the same appeal as the 2010 E-Class. The only issue I have is that the NAV system is hard to program (not touch screen). I have a 2010 SRX with NAV and it is very user friendly. I looked at a 2010 E-class Convertible and decided that it wasn't different enough to justify the difference in price. I would recommend buying a CLK (leftover or used) before an E-Class.
Purchased a new car
Uses car for Having fun
Does recommend this car
---
Outstanding
by MB from Nashville, TN | April 23, 2010
Second CLK I have owned. Great car. Excellent power. Awsome interior. Great value. My 2000 CLK had a better stereo but this will do. And oh yes, a cup holder. There is not a better looking sport luxury car on the road.
Purchased a new car
Uses car for Commuting
Does recommend this car
---
Fantastic daily driver CLK500 coupe
by The Lone Wanderer from Gainesville, Va | October 17, 2009
I was looking for a nice daily driver to replace my old Explorer and I couldnt pass up the excellent deal. First of all it came with Michelin Primacy tires which are very smooth riding and quiet. (Or maybe its the car that is quiet) The cruise control is the easiest to use also. I have the bi-xenon HID headlights (a MUST HAVE) and when you are going around 20-40mph and turning, they turn with the car which is an excellent feature. Not to mention how well they light up the road. The seats are quite comfortable but I have sat in better. The interior design is also nice, second in place in all the vehicles ive owned behind my Audi S4. Power with the V8 is incredible for the fuel mileage you get. It will throw you back in you seat if you romp on it. The shifts are silky smooth as well. Only gripes about it are the EXTREMELY SENSITIVE intermittent wipers, even with just a tad bit of rain, if you have the intermittent on they go crazy. Brake dust on the front wheels can also get pretty bad. Also maintenance is very hard to do on your own. You practically have to take apart the entire engine just to get to the TWO air filters which are not cheap. Finally the steering wheel doesnt go as low as most cars. I do about 60 percent city and 40 percent highway, and I average around 19mpg if I do nothing but city driving, and if you are cruising at a steady 65 you can get about 24mpg.
Purchased a new car
Uses car for Commuting
Does recommend this car
---
2006 CLK350 Coupe
by De from Washington, DC | May 15, 2009
Excellent handling as high speeds - beautiful body and interior - high quality - responds to driver's demands - I love it!!
Purchased a new car
Uses car for Commuting
Does recommend this car
---
Bob's review
by Bobo from FL | August 30, 2008
My CPO had diff failure (whinning noise in rear) at 24,000 when I received it. Diff was replaced under warranty by MB.
Purchased a new car
Uses car for N/A
Does recommend this car
---
CLK 500/550 Cabriolet with AMG Sport Package
by Zebity from Australia | October 1, 2007
This review is for the Australian CLK 500 (which is the equivalent of US CLK 550). This is the latest 5.5 Litre, 4 value, 7 Speed model. It replaces the prior 5 Litre, 3 Value, 5 Speed model. Car is Avant Garde with AMG Sport Package which in Australia come standard 17" AMG Monoblock wheels which I replaced with 18" AMG Monoblock wheels. The new model 5.5 Litre 4 Value V8 now producing more power than outgoing CLK 55 AMG and has 7 Speed Automatic with 3 settings: Comfort, Speed & Manual. Manual is operated via wheel based paddles. The manual does not blip the throttle on downshift so you have to do this yourselve to get nice smooth manual downchange. Car has massive acceleration (0-60 is in 5.1 seconds), and with Avant Garde/AMG Kit, provides lowered suspension, and so has very good handling and road feel. To be perfectly honest I do not see how anyone could justify spending extra on 6.2 Litre AMG version, when the 5.5 Litre model is so good. The engine does not over power the car and in 5.5 Litre guise there is a great balance between performance and comfort, with excellent chassis rigidity. Only reason for not getting all round 5 stars is because you have to pay so much for things like: not getting 18" wheels as part of AMG kit, distronic, key-less go & lingo tronic. I cannot really provide a reliability rating at this point as car is only 1 month old.
Purchased a new car
Uses car for N/A
Does recommend this car
---
Best Value for Medium price cars
by George of the Jungle from Destin ~ Florida | February 27, 2007
I lease a 2006 2006 CLK350 Coupe, great driving ability, super acceleration, very good sound system, good size trunk, the styling is perfect for me, not everyone is driving the same boring car and limited back seat but no ones sits there any ways. Only gripe was my car was build early in the year has an inconvenient location for the beverage holder but all the new CLK'S have a much better location. Thank goodness. Good resale value.
Purchased a new car
Uses car for N/A
Does recommend this car
---
People Who Viewed this Car Also Viewed
Select up to three models to compare with the 2006 Mercedes-Benz CLK-Class.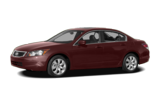 2008 Honda Accord
Asking Price Range
$6,144–$13,924
Compare
2015 BMW X3
Starting MSRP
$38,500–$45,500
Compare
2008 Audi A6
Asking Price Range
$7,200–$17,468
Compare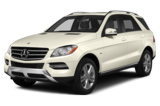 2015 Mercedes-Benz M-Class
Starting MSRP
$48,300–$98,400
Compare
2012 Kia Optima
Asking Price Range
$9,115–$18,159
Compare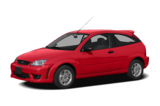 2007 Ford Focus
Asking Price Range
$2,030–$8,450
Compare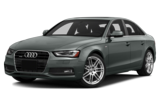 2013 Audi A4
Asking Price Range
$17,201–$29,393
Compare
Featured Services for this Mercedes-Benz CLK-Class