Average Ratings
---
41 out of 47 people recommended this car.
---
All conditions machine
by Ibrahim from Plano,TX | September 27, 2016
I own a 2008 C300 4matic. I love the handling,the grip and power. This car will be good as a daily driver, will be good to drive on all kinds of Weather, it's has a decent amount of torque and power! It's quite enough although has a slightly cabin noise ! Offers DVD player I put gigs of music in my one DVD! The gauges do offer navigation information and lot more! It's very reliable so far! If you are a budget person the gas mileage will not make you happy but for me I do get 22 mpg combined and I'm happy with that! Maintenance is expensive such as oil changes but you can always go to mom and papa shops. I do recommend this car if you want luxury and sport this is the best car you can ever get! I only wish it had less wind noise!
Purchased a new car
Uses car for Commuting
Does recommend this car
---
Electrical Circus
by C300 loser from California/Arizona | February 15, 2016
Aside from an annoying amount of small electrical issues (bulbs blowing weekly, and some only the dealership can access to replace) and odd messages on the dash... and there were and continue to be a lot, the most frustrating is the electrical issues have fried the EIS (Electronic Ignition System) no, not once, but TWICE in a 2 year period. Each time the only repair is full replacement to the tune of $1,200+. This would be enough to give anyone a stroke, but the added perk the C300 owner gets is when that system fries, it locks the steering and gearshift and EVERYTHING!!! So where ever you are, when the tow truck comes, they have to wrench the car out of where it is located, drag it up on the bed, and drag it off once it arrives. This is painful enough to watch in person (believe me, I can say this as an eye witness) but when they now must drag it around the dealership to where it will finally be worked on an unbelievable amount of stress is put on the tie rods, struts, stabilizers, bushings, etc. at the front. Once the car is repaired be sure to listen and feel the steering carefully, upon leaving the dealership the SECOND time, the entire front end required another $1,200.00 in repairs. MBUSA were only willing to cover 40% of the cost 'as a recognition of a good customer' but I still got stuck both the first time and the second. Extremely disappointing and they continue to deny an issues.
Purchased a new car
Uses car for Just getting around
Does not recommend this car
---
Just what you expected from a Merc
by Babs from Lagos, Nigeria | December 1, 2015
I've had this car for about 9 months and it's just been sheer pleasure. Style, drive, comfort, instrumentation are apt. The only downside is the ride height which means I have to be careful on my terrain when I switch from the jeep.
Purchased a new car
Uses car for Just getting around
Does recommend this car
---
What a fantastic ride
by Sucker for German Luxury from Virginia | July 8, 2015
I bought this 2008 in 2015. It had much less than 30,000 miles on it and felt brand-new in every way. I had me from the time I stepped on the gas pedal and turned the corner out of the dealership. Such a smooth and luxurious ride with a sweet sounding exhaust that sings when you make it go. I have absolutely no regrets. Friends love it, dealership treats you very well, and the car is just nice to look at. I can't really say much about "reliability" and was forced to choose a rating on it. I've had the car less than a month and no trips to get serviced but I can't say much else.
Purchased a new car
Uses car for Commuting
Does recommend this car
---
Great Car Solid and Safe
by Tomick from Mechanicsburg, Pa | May 13, 2014
I purchased a 2008 Mercedes C300 Sport 4matic Black w/navigation. It is a very good upgrade from my 2004 C240. Thanks to Bavarian here in Mechanicsburg. I have a great car with a no hassle deal. I like the navigation and the seats. I buy Mercedes because of a head injury and ant to be protected. Thanks to caring dealers and Great Car makers. I feel very safe in this car. Plus it looks good as well. Thanks Jamie and the service was outstanding. The auto light features are a favorite of mine. Plus the auto dimming rear view mirror,
Purchased a new car
Uses car for Commuting
Does recommend this car
---
Great service
by Toya from Lodi, NJ | April 14, 2014
The service at this dealership was excellent. The whole team works with you and are dedicated to meeting your requests. They have your best interest, everything went smoothly. It's not only about the money but getting you the best deal possible. Love their dedication to their customers and they have beautiful well maintained vehicles. Thank you again Bergen motors !!!
Purchased a new car
Uses car for Commuting
Does recommend this car
---
Runs great!!!
by Sean from WPB | January 2, 2014
Love this car-Runs great! very comfortable and fun to drive!!! I had a great experience with this dealer as well!
Purchased a new car
Uses car for Commuting
Does recommend this car
---
Pleasantly Surprised
by Long Commuter from San Ramon, CA | April 4, 2013
It took me 3 weeks hunting for a car I would feel reasonably comfortable in with my long drives to and from work. I finally saw this car on Cars.com at BMW San Francisco. I didn't think I could get a good deal from there being a downtown store of a high end automobile but I did. I got a great deal! Then the car, which had a panoramic roof was almost flawless even though it was a 5 year old car. I used to drive an ML350 so moving over to a C class was a big savings on my gas bill each week. Though rated at 25 mpg, with some conscious driving on my part, I have reached 26.3 mpg. Power is not a problem at all especially when you need it. MP3 player comes with it and is a good substitute to a 6 Disc CD Changer.
Purchased a new car
Uses car for Commuting
Does recommend this car
---
Great car overall!
by Vitamin C from Seattle, WA | November 8, 2012
At age 39, I've owned over 35 cars. I love cars and trade them out quickly, so as to experience as many different vehicles as possible; however, this is a vehicle I've owned for 2 years, and I absolutely do not want to part with it. I purchased this car as a CPO while looking at a BMW 3 series. The 3 series was a bit sportier, but lacked much of what I consider luxury (no nav, no bluetooth, no ProLogic surround, no voice control, etc). Since I wanted a car for city/highway driving (as opposed to canyon carving), the Benz won out, and I bought my RWD C300 instead of the 335i I had been considering. Pros: It's gorgeous, comfortable, loaded with options, and drives like a rocket! There are a lot of little things to love too. The seat heaters are HOT and feel incredible in our cold winter days. The suspension is firm and makes for exceptional handling. With the low-pro AMG wheel/tires, the ride can be rough at times, but make a few aggressive moves laterally, and you'll be more than happy with the firm ride. (Or get the luxury model in stead of the sport.) The navigation unit is easy to use and very, very detailed, and the sound system is INCREDIBLE! The ergonomics of this car are also phenomenal: what you need is literally right at your fingertips. Whatever you can't reach without taking your hands off the wheel is accessible via voice command (which is located on the steering wheel). The services are not as painful as I'd anticipated, ranging about $200 for odd year services and $450 for even year services. Definitely more than a Japanese car, but the overall package has me convinced it's worth it! Cons: It's not Japanese (which is actually a pro too). In two years, this car has never left me stranded, but small things have needed attention that simply wouldn't be an issue in a Japanese car. Small electrical issues: a parking light wire shorted and a pricey ($250) nav/radio controller switch lost partial function requiring replacement. Interior issues: the active headrests have both needed to be replaced ($500 a piece but covered under warranty), and the interior fascia along the rear window "bowed" out, revealing insulation, wires, etc. MB techs fixed it free of charge, even out of warranty. All of this in under 65K miles. Bottom line: This car drives like a dream and gets compliments every week. I bought it two-years old with 38K on the odometer and paid half of the retail sticker when new, making it as affordable as an Accord. It is German, so there will be little glitches and irritations that would be nonexistent in a Japanese car, but I've owned Infinitis, and a Lexus and have never been excited by the way Japanese cars drive. This thing has me smiling each and every day I drive it! I plan on keeping it until the upkeep becomes more than an annoyance. Will I buy another MB? Probably not, but for a once-in-a-lifetime fling with true luxury and performance, you can't beat the C300!
Purchased a new car
Uses car for Commuting
Does recommend this car
---
Best European Car I've owned
by European Lover from Cincinnati, OH | April 10, 2012
Third installment of German made vehicles and by far my favorite. Loved my 323c and liked my A4 but this vehicle is by far better. Better handling, better equipment, better feel. Love it.
Purchased a new car
Uses car for N/A
Does recommend this car
---
People Who Viewed this Car Also Viewed
Select up to three models to compare with the 2008 Mercedes-Benz C-Class.
2014 BMW 535
Asking Price Range
$32,118–$47,766
Compare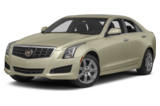 2013 Cadillac ATS
Asking Price Range
$15,494–$27,694
Compare
2015 Chrysler 300
Starting MSRP
$31,695–$37,570
Compare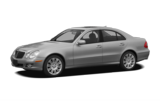 2007 Mercedes-Benz E-Class
Asking Price Range
$5,376–$20,124
Compare
2014 BMW 740
Asking Price Range
$29,056–$55,516
Compare
2010 Chrysler 300C
Asking Price Range
$7,329–$23,369
Compare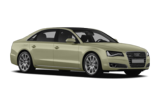 2012 Audi A8
Asking Price Range
$20,570–$57,370
Compare
Featured Services for this Mercedes-Benz C-Class